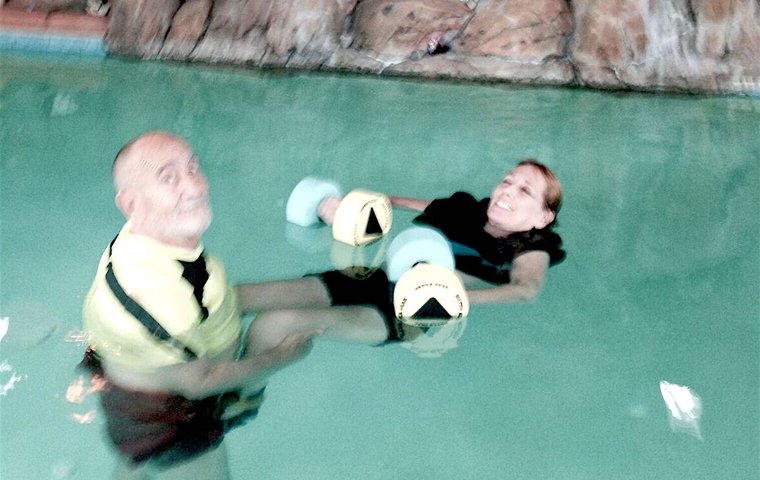 In the first part of this major report on one of the most serious issues facing horse racing in America today, Daniel Ross introduced Shelly Stone, a former exercise rider who, nearly seven years ago, was left wheelchair-bound with a broken neck after a riding accident during morning training at Laurel Park. Shelly's story highlights many significant problems with the workers' compensation system as it pertains to the racing industry nationally.

Here in part two, Ross explores these problems, breaking down some of the complications each state faces as they grapple with an issue that some trainers say is driving them out of business.

And he delves deeper into Shelly's long battle with a system that was supposed to help her.

When Shelly Stone broke her neck on the morning of February 18, 2011, she was immediately rushed to the nearby Johns Hopkins Hospital in Baltimore, then later moved to the National Rehabilitation Hospital across town to begin the healing process.
But when she left the rehab facility and moved home, her relationship with Tower Insurance Co. of New York, the workers' compensation carrier responsible for her case, quickly soured.
At one point within months of leaving the rehab facility, Tower Insurance stopped paying her medical expenses altogether, said Shelly's brother, Andy Stone, a sports coach at a private school in Virginia. And the company refused to pay for a number of treatment requests necessary for Shelly's recovery, including physical and occupational therapy and an electrical hospital bed for her home.
"They refused to pay for anything," said Andy, who added that, during the payment freeze, Shelly was taken to Pennsylvania, where her mother and sister could care for her. "It was a huge burden both financially and physically. Shelly really does need 24-hour care because she can't do a lot of the things herself."
The first emergency hearing scheduled by Shelly's lawyer was held in July, 2011. The commission ruled in Shelly's favor, ordering Tower Insurance to pay all outstanding medical expenses, and granting her all but one of her treatment requests, state records show. "Little did we know this was the start of a whole long nightmare," said Andy.
A glimpse into Shelly's painful daily routine
In the years since, Shelly's lawyers have had to schedule multiple emergency hearings in response to Tower Insurance's objection to, and non-payment of, Shelly's medical services, treatments and expenses. At each hearing, the commission came down on Shelly's side. Other emergency hearings were scheduled, only to be cancelled when Tower Insurance agreed to comply beforehand.
State records show that in December, 2012, for example, a hearing was held because Tower Insurance had denied Shelly a number of medical needs, such as leg and arm braces, botox injections to tackle her crippling muscle spasticity, and spinal therapy. The commission granted Shelly all these requests.
By March, 2014, the commission found that Tower Insurance owed Shelly's father, Stephen, an exercise physiologist, $30,005 in unpaid expenses for the therapy he administered his daughter. Then, in 2016, Tower Insurance decided the physical and aqua therapies — treatments approved by multiple doctors — were excessive.
In a July hearing of that year — which Shelly attended, necessitating a grueling trip from Arizona (she lives in Tucson) to Maryland — Tower Insurance submitted a report by a doctor who had never seen, spoken to or examined Shelly in person, claiming that she should "transition to a home exercise program".
'Great relief'
Once again, the commission ruled in Shelly's favor, ordering that the treatments should continue as normal, including the aqua therapy. But this particular chapter of the saga was far from over.
Tower Insurance was part of a bankruptcy filing earlier last year, and Maryland's state fund — the Property and Casualty Insurance Guarantee Commission (PCIGC) — assumed control over Shelly's case. Before filing for bankruptcy, Tower appealed the commission's 2016 ruling, an appeal the PCIGC continued to pursue.
In a letter last year to one of Maryland's insurance commissioners, Shelly's friend, Suzanne Berger, an attorney who has represented Baltimore County in hundreds of workers' compensation cases, described Shelly's treatment by Tower Insurance as "shameful to witness", and urged the commission to use its influence to see the appeal dropped.
"Those of us who know the history of the case and care about Shelly's health and safety had hoped for something far different," Berger wrote.
Just last week, Shelly was notified that PCIGC had indeed dropped the appeal. "We've been worrying about this for months and months," said Shelly. "It's a great relief. No doubt about it."
------------------------------
'Struggling to find a carrier'
What's the likelihood of Shelly's legal nightmare being replicated? It depends where the injury occurred. That's because the rules surrounding workers' compensation can differ drastically across state lines, with different problems peculiar to each.
Still, at the heart of the issue is a basic premise: in states that prohibit self-funded programs, trainers priced out of the commercial market can find coverage from only two avenues. One is the state's compensation insurance fund. The second is a carrier from an assigned risk pool.
The problem is, the number of companies willing to cover hotwalkers, grooms and exercise riders continues to dwindle, repelled by the high-risk nature of racetrack work.
"A lot of people I know are struggling to find a carrier," said trainer Michele Boyce, who during the summer months maintains a string of about 30 horses at Arlington Park, and a smaller stable at Tampa Bay Downs during winter.
Horseracing isn't the only industry suffering under rising workers' compensation premiums in Illinois. But, because of racing's well chronicled troubles, struggling trainers there feel the pinch more than most, said Boyce. "It's to the point where it can put you out of business." And the complexities of workers' compensation in general, she added, rubs salt into the wound.
Take the Gordian knot of regulations facing trainers who run horses all over the country. Some 'monopolistic' states, like Ohio and Washington, simply don't accept coverage purchased elsewhere. While the wording in some multi-state policies means they're not valid in certain jurisdictions.
"My workers' comp here in Maryland doesn't cover me in New York," said trainer John Salzman Jr., Shelly's employer when she was injured. "It covers me for everywhere else, but not for New York. Go figure."
'It is not the silver bullet that some may think it is'
New York's workers' compensation program is a peculiarity unto itself, with trainers responsible for two levels of coverage. "It's been a big issue here because of the costs," said Joe Appelbaum, recently elected president of the New York Thoroughbred Horsemen's Association.
The New York Jockey Injury Compensation Fund (NYJICF), which covers jockeys, apprentices and exercise riders, is funded three ways: a per-stall fee, a slice from purse revenue, and an annual charge to trainers and owners.
On top of that, trainers must purchase their own workers compensation coverage for grooms and hotwalkers. "Trainers typically get a discount from the base rate, because the grooms and hotwalkers don't eat up that much of the loss structure," said Appelbaum. "And most trainers here in New York run fairly safe operations."
That said, some trainers currently pay a rate over 21 percent for the grooms and hotwalkers alone. And because of these duel costs, there has been talk for many years for the implementation of a blanket payment system that would cover all track employees. Language in the state budget last year opened the door to that possibility.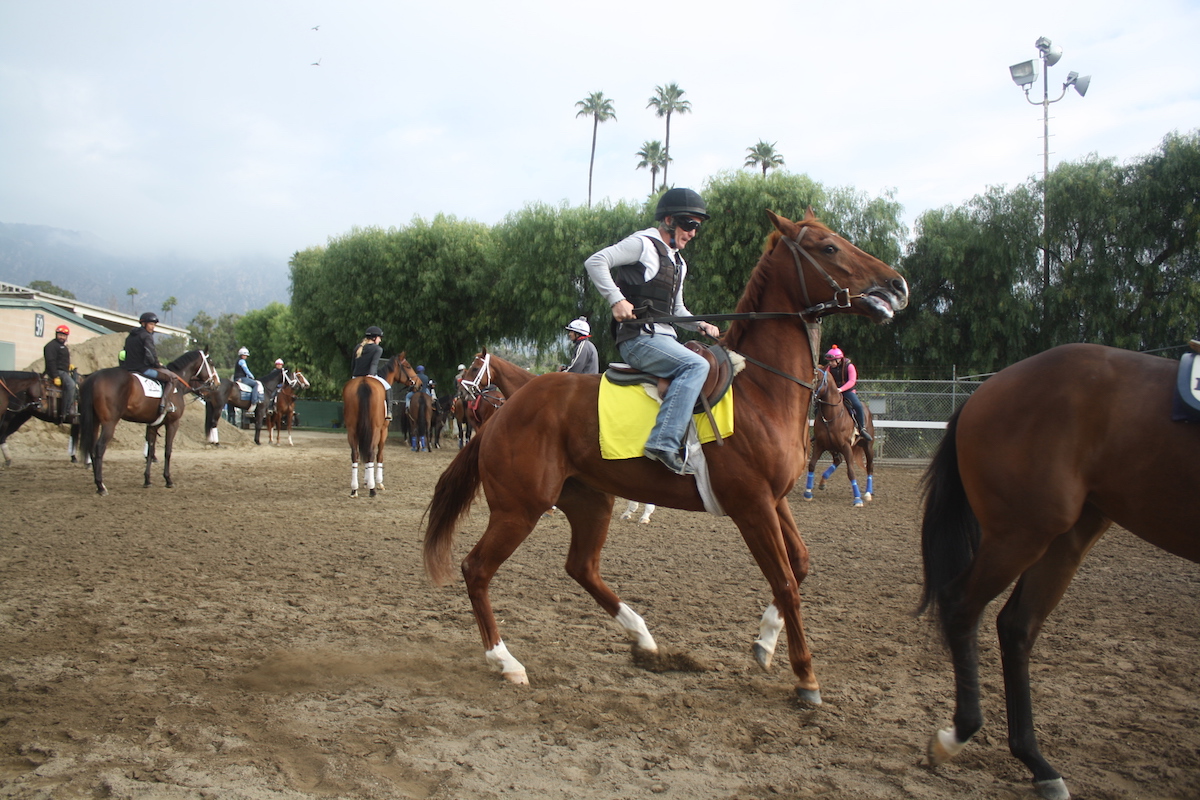 But Appelbaum warned that a "detailed analysis of the actual numbers" is needed before it's known whether this kind of system would reduce costs. "It is not the silver bullet that some may think it is," he said. "I'd like to disabuse people of the notion that there's some magic you can do to lower rates by a substantial amount of money."
The quickest way to achieve that, he said, is to reduce injury rates and to improve the way cases are processed and handled. In both of these respects, New York has made strides forward, he said. Indeed, the NYJICF announced at the end of last year a premium reduction of more than $750,000 for 2018 – the first such decrease in a decade.
These developments haven't been quick enough for some, however. Formerly stabled in New York, young trainer Nick Esler recently downsized his barn and moved state because of exorbitant workers' compensation premiums. "I was training just to cover expenses, which was becoming harder and harder to do," he said. "In the end, it just wasn't a viable option to stay where I was."
Like New York, Texas is another state where things are done differently. That's because employers there simply aren't required to provide workers' compensation coverage. What's more, state law limits the amount and type of coverage that an employee may receive.
However, if an employer decides to forego coverage, they leave themselves open to lawsuits from employees injured on the job, where the "damages and attorney's fees are almost unlimited," a state website notes.
Independent contractor
Looking at the topic more broadly, freelance exercise riders, as well as 'swing' grooms and hotwalkers who hopscotch from barn to barn on an impermanent basis raise difficult questions.
In the event of an injury, there are several legal factors that determine whether someone is an independent contractor or not, said leading racing law attorney Alan Foreman. This includes who pays the wages, for example, as well as who's responsible for providing the workplace instructions and the tools of the trade.
Ultimately, "workers' comp commissions and workers' comp laws are usually very liberal in favor of the person who is the potential employee," said Foreman.
This means that if, say, a freelance exercise rider is injured in a fall, it's conceivable the state's regulatory body could determine that the rider is in fact an employee, he said. In short: the trainer could be held responsible. Though Foreman warns that "it's an objective test in every circumstance".
In some states, trainers with small strings who perform the stable chores themselves with no outside help can opt out of having to pay workers' compensation coverage. But some take advantage of this by lying about their workplace independence. "Don't tell me a guy's taking care of eight horses by himself and he hasn't got one single person helping him out," said trainer John Salzman Jr.
Unfair advantage
By fudging the facts in this manner, these trainers garner an unfair advantage as they avoid additional workers' compensation costs, and can offer artificially low day rates very attractive to potential owners, said Salzman. "If we've all got to pay workers' comp we all should pay workers' comp," he added.
As a fix, Salzman would like to see implemented a payment system that clamps down not only on trainers who shirk their share of the costs, but on employees that feign serious health problems when they suffered only minor injuries in a workplace accident.
"If a guy falls off and he hurts his ankle, some lawyer's on the phone telling them, 'we can get a big settlement for you,'" said Salzman, who added that, during his time as a trainer, "two or three" of his former employees have exaggerated their injuries in an attempt to secure a larger financial payout and more time off work than was necessary (though Salzman stressed that Shelly Stone isn't among this group).
"There are so many people that abuse it," said Salzman, "we just don't get a fair shake as trainers."
'You're on the hook'
So, what happens in a situation where a trainer doesn't have coverage when an employee is injured? Some states maintain a 'second injury fund' as a safety net. But, according to Richard Hoffberger, president of the Hoffberger Insurance Agency, the responsible trainer would be first in the line of fire regarding legal action.
"If you haven't got workers' comp, then guess what - you're on the hook. The injured employee can still sue, even if you don't have coverage," said Hoffberger, who added that, in circumstances where the responsible trainer has no money of their own, some injured employees have sought compensation from former employers.
"Let's say the injured employee has a bad back," said Hoffberger. "Maybe that bad back has been troubling them for some time, over multiple trainers. It's difficult to prove otherwise."
Some experts say that, when the trainer hasn't two pennies to rub together, racetracks could be held liable. Others assign blame to the state's racing commission (the organization responsible for issuing trainers' licenses). Some even say the owners of a horse involved in any accident could theoretically face litigation.
Last year, the Paulick Report covered the story of an exercise rider injured at Pimlico racetrack in February, 2016. Unknown to the rider, her employer's workers' compensation coverage had been cancelled prior to the accident. According to the trainer in question, Wayne Potts, he wasn't notified of the cancellation, and operated without coverage for up to four months.
Long believing that her medical expenses had been covered, the rider only found she was left to shoulder the expenses herself too late to prevent the bills from defaulting, which damaged her credit score.
The Maryland Thoroughbred Horseman's Association (MTHA) eventually covered her medical expenses: a sum of around $3,200, which the association then recouped from Potts, an MTHA representative said.
But, nearly two years on from the accident, the rider's credit score still hasn't recovered, which makes Potts's $1,500 fine by the Maryland Racing Commission for the lapsed coverage "insufficient", said the rider, who wished to remain anonymous. And she told TRC she's frustrated her situation didn't garner more outrage among the broader racing community.
"That part of it doesn't make any sense to me."
'There's nothing that's 100 percent'
Ultimately, each case rests upon its individual merits, as well as the state the injury occurred in, said John Unick, managing director of Equine and Self-Insured Risk at IOA Insurance Services.
The problem is that most tracks are less than scrupulous about ensuring the trainers on their property not only have insurance but also have adequate coverage for all their employees. Some racetracks are perhaps reluctant to push this for fear they'll drive trainers away, Unick said. But a watertight monitoring system would obviate litigation. "That's why tracks should mandate coverage," he said. "It's a game of legal pass the buck."
What's more, few organizations, if any, apply any meaningful pressure to tracks to smarten up their act. Tracks certified with the National Thoroughbred Racing Association's (NTRA) Safety Integrity Alliance, for example, must comply with a series of safety measures, but are left to their own devices when it comes to workers' compensation.
"Maybe this is something that we should look into," admitted Steve Koch, the Safety & Integrity Alliance executive director. "Because, guess what, the first one to solve the workers' comp problem has a huge recruitment tool."
That said, a few tracks have stepped up independently – such as Parx, in Pennsylvania, which in 2015 implemented a database linking backstretch licenses with both workers compensation coverage and staff work lists.
Trainers stabled at the facility, as well as those vanning in, must provide proof of insurance, which is saved into the database, along with the trainer's worklist of employees. And so, because the licenses of all employees are scanned when they enter the facility, a trainer, for example, attempting to enter Parx with expired workers' compensation coverage "would be rejected at the gate", said Sam Elliott, racing secretary at the track. "If you don't have insurance, you're not coming in."
Nevertheless, if a trainer cancels their policy without notifying the racetrack, the insurance carrier might not immediately notify the racetrack, meaning that the trainer could still, in theory, operate at Parx for a period of time without coverage.
"Could it happen? Sure," said Elliot. "But I think we get notified in a pretty timely fashion by the insurance companies."
'It's all about saving a dollar'
For years, trainer John Salzman Jr. and his fellow trainers in Maryland were stuck with a limited number of workers' compensation carriers charging rates that were "putting us all out of business", he said.
So, when a Maryland insurance broker offered a cheaper policy through Tower Insurance, Salzman and "a lot" of other trainers switched over, he said. "It's all about saving a dollar," Salzman said, adding that he didn't research the company prior to signing. "Workers' comp is workers' comp. If they tell me I'm covered, I'm covered."
But John Unick advises trainers to do their homework, and to avoid cheaper "sketchy" carriers with poor financial ratings. "They're eventually going to blow up," he warned.
In fact, Unick said that he had "many calls and meetings" with Tower Insurance when the company first offered coverage to racing stables. But he said that he was "never comfortable" enough with their financial rating to recommend the product to his clients.
"As a 25-year veteran analyzing these risks, those products never work over the long term," he added. "They likely go belly up."
------------------------------
'Highly unprofessional'
Shelly once struggled with intravenous substance abuse, but has long been clean, her friends and family all say. For about nine years before her accident, she had been on a course of methadone. Bit by bit, she had gradually whittled the levels down to the point where, in 2011, she was taking a miniscule 17 milligrams a day.
"I had worked so hard to do that," said Shelly, adding that her struggles with substance abuse "hadn't been a part of my life for some time" when the accident occurred. And yet, during her ongoing tug-of-war with Tower, the company repeatedly brought up her history of addiction in an attempt to discredit her, those close to Shelly say.
"Every expert in the case, every caregiver, every doctor, everyone had to emphasize her past history and the fact she was on methadone as though that would absolve them of any responsibility for this accident that happened," said Shelly's friend, Suzanne Berger.
Berger is an attorney who has represented Baltimore County in hundreds of compensation cases "at the very least", and the way Tower constantly brought up Shelly's former addiction was "highly, highly unprofessional", she said.
Never reimbursed
Shelly's employer at the time, John Salzman Jr., similarly agrees that the accident wasn't her fault.
"Shelly was good on her horses. She was good at what she did," he said. "It was nothing to do with [substance abuse]. She loved what she did. I don't ever remember her missing a day – even when she was sick she wouldn't miss a day. She was always there."
But Tower Insurance's preoccupation with that particular corner of Shelly's past is only one problem her friends and family have identified about with the way the company managed her recovery.
Shelly's father describes having to sell personal items and borrow money over the years in order to make ends meet when payments arrived late. Indeed, last year, the Maryland Horsemen's Assistance Foundation donated over $1,000 to Shelly. While her family says they have paid for thousands of dollars-worth of medical treatments and prescription drugs for which they were never reimbursed.
Then there are the nurses and case managers designated to Shelly, mostly at the start of her convalescence, that have acted "highly unprofessionally", said Berger, adding that some weren't skilled enough to properly manage her needs. Indeed, Shelly's first case manager was dismissed by Maryland's workers' compensation commission, state documents show.
Deeply flawed
"It was really hard on her," said Berger. "This was absolutely the worst thing to happen to someone completely dependent upon others to do everything for them."
The period last year when PCIGC assumed control over Shelly's case is described by Shelly's family as a bureaucratic nightmare. According to Andy, the transition was a "pretty rough several months". And, while he believes that PCIGC have "done their best" for Shelly, the "current insurance and workers comp' system" is deeply flawed when it comes to caring for those who are most vulnerable, and in Shelly's case this resulted in a lot of confusion and unnecessary worry, he said.
In a statement to TRC, PCIGC president John Spielberger wrote that his organization worked "diligently to minimize any hardship and inconvenience resulting from [Tower Insurance's] financial inability to pay benefits".
Spielberger also wrote, "Despite the enormous initial task associated with the intake, organization, review and proper direction of benefits associated with her claim, which extended back over six years and included thousands of documents, Ms Stone's wage benefits continued uninterrupted." He added, "We strongly disagree that the time necessary to establish her file and recommence payment of medical expenses was in any way excessive."
As for Shelly, she hopes that, by turning a spotlight on the grim chain of events since her accident, others who have endured similar circumstances will be inspired by her story, "just as long as you keep fighting," she said.
"I think a lot of people just give up. But people need to learn that there are ways for you to get better."
Note: Tower Insurance declined to comment for this series.
In part three on Monday, Daniel Ross explores the self-funded workers' compensation programs in California, Louisiana, and at Monmouth Park, and asks whether these programs could be adopted in other parts of the country. He also delves into the toll Shelly Stone's injuries and legal battles have had on her life, as well as the lives of family and friends who have shepherded her through her ordeal.