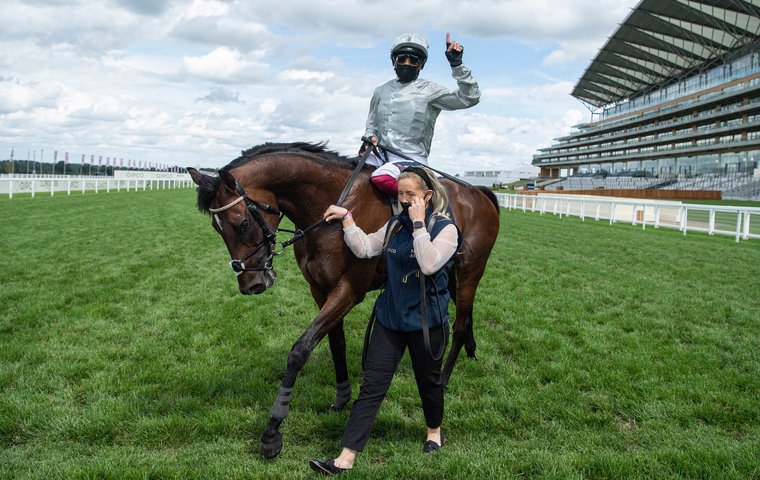 One area where Royal Ascot shrugged off the effects of lockdown was in the international pari mutuel market, with huge pools on all 36 races bringing a staggering 49 per cent increase on 2019.

In the absence of a Bet With Ascot on-course Tote as the festival went ahead minus spectators, the World Pool was promoted by the Tote off-course as Tote Superpools, with 20 leading racing nations, including the UK, Hong Kong, Australia, Singapore, South Africa and the U.S. betting into a single pool.
This created far greater liquidity for racing fans, with wagers growing to £137 million, from £92.2 million in 2019, despite no on-course liquidity. It saw huge pools on all races, with the biggest investment being £5.3 million on the Sandringham Stakes at the end of Thursday. In total there were 18 pools in excess of £1 million.
These record pools created some exceptional value for racing fans. The Tote Win price beat the Industry Starting Price (SP) on 19 occasions across the 36 races, and, with Tote Guarantee in place, the Tote has matched SP on the remaining occasions. This resulted in a nine per cent higher return on the Tote than with fixed-odds bookmakers.
Alex Frost, Chief Executive of the UK Tote Group, said: "We have all enjoyed the most incredible week of racing at Royal Ascot. We are very grateful to every member of the Ascot team for all of their hard work in making this possible and are delighted to be able to work alongside them to showcase the Royal meeting to a UK and international racing audience through the Tote.
"In only its second year, World Pool, operating under the banner of Tote Superpools in the UK, has proved very popular with racing fans. We have seen a record increase in volumes and exceptional value offered throughout the week. We look forward to World Pool returning to Ascot for Champions Day in October and continuing to progress international cooperation to strengthen and grow pool betting on British racing."
Undoubtedly, a link with Hong Kong is beneficial, but the numbers may also have been helped by a boost in wagering activity on racing that has been experienced in other nations, notably the U.S., with punters starved of opportunities in other sports that have been inactive because of the lockdown.