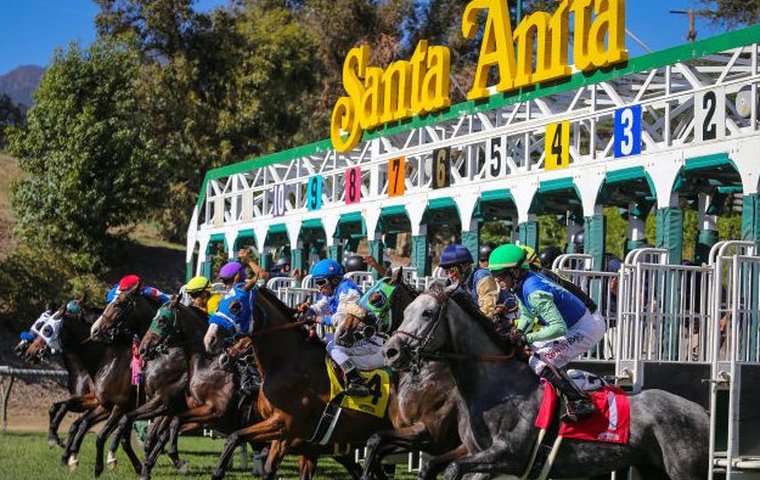 Thoroughbred racing is under siege, and now is the time to undertake serious reform across many aspects of the industry.

Tom Noonan, who writes a blog on New York racing and politics, has written a powerful new article that you can read here. Noonan is a lawyer, a breeder, horse owner and a student of the racing industry in New York. As he points out, the same industry officials, citing outworn platitudes and talking in superficial terms, are not going to solve the serious and complex issues that the racing and breeding industry face in the U.S.
I do not need to go through how we got here as it has been well documented. What I would like to do is to walk through important segments of the industry that need support and commitment if we are going to make the changes in the perception and function of Thoroughbred racing that need to be made.
Let's start with two important initiatives that reside within the Jockey Club: the Equine Industry Database and the Grayson-Jockey Club Research Foundation.
The Equine Industry Database, funded entirely by the Jockey Club and started in July 2008, is America's first national database of racing injuries. It seeks to identify the frequency, types and outcome of racing injuries using a standardized format to generate valid statistics, identify markers for horses at increased risk of injury, and serve as a data source for research directed at improving safety and preventing injuries.
There has been a steady and modest reduction of 16 percent of fatalities per 1,000 starts over the first decade of the database:

However, there is a lack of transparency as more than 50 percent of the tracks provide their fatalities per starter but do not allow the Jockey Club to publish the numbers.
So why is that? One can only conclude that these tracks do not want their data made public.
How can we begin to make serious reductions in fatalities if tracks are not willing to publish this information? There needs to be complete transparency if we are to make the necessary changes.
Churchill Downs, a publicly held company, does not report any data for the tracks it operates through the Jockey Club. However, as I reported last month, in the run-up to the Kentucky Derby, Louisville's hometown newspaper, the Courier Journal, published an article on March 27 stating, "Churchill Downs is one of the deadliest racetracks in America."
The newspaper had received the horse fatality data from the Kentucky Horse Racing Commission, and the Churchill Downs track in 2018, according to these figures, had a fatality rate of 2.73 per 1,000 starters, substantially higher than the industry averages posted above. There are many other important tracks that do not allow their data to be published.
How can this be? How can we convince the public and the state and federal governments that we are serious about horse safety and integrity if the industry is not working together on this important vulnerability.
Is anyone tasked with projections on racehorse fatalities for the entire industry?
I would suggest that a 16 percent reduction in fatalities over a ten-year period is very modest and would seem to suggest that the industry should work together and target a substantial reduction in the rate - and report on progress.
Sadly, there is further evidence that the tracks do not have targets and a strategy to reduce fatalities. Santa Anita has had serious breakdown issues, as we all know. After being closed for almost three weeks to study the situation, the track opened on Friday, March 29, for racing over a three-day weekend. The Friday and Saturday races were fatality-free. However, on the Sunday (March 31), a 5-year-old gelding, Arms Runner, broke down in the G3, $100,000 San Simeon Stakes, a 6½-furlong turf race on the downhill course.
It would appear that no-one in the racing office checked the breakdown rate on the downhill turf course when they carded the day's races. Here are the industry annual rates, Santa Anita's fatality rates for all surfaces and the fatality rates for the downhill turf course.

These numbers are pretty straightforward. Santa Anita's annual fatality rate has been substantially higher than the industry rate for the last six years. The downhill turf course had the highest fatality of any racing distance or surface at Santa Anita for five of the last six years. To make matters worse, Santa Anita carded and ran three 6½-furlong downhill turf sprints on that Sunday.
I am not pointing this out to criticize the Santa Anita management, but to demonstrate that, even in the most pressurized environment, the industry has not made reducing fatalities a priority.
It can be done, but it requires diligence, policy changes and a management commitment.
As I wrote earlier, in 2012 NYRA had a very similar fatality increase at Aqueduct that paralleled the Santa Anita situation. An outside industry task force was created and the fatality rates every year from 2013 have been substantially lower than in the Aqueduct years 2009-2012.
A few recommendations
Make all racetracks that participate in the Equine Industry Database agree to disclose to the public their individual track fatality information.

Tracks that seek certification as part of the NTRA Safety and Integrity Alliance have to agree to annual targets that are mutually agreed by the track, the NTRA Safety and Integrity Committee and the Jockey Club.
Significant development
Now we need to turn our attention to the Grayson-Jockey Club Research Foundation, which represents the most fundamental opportunity to reduce racing fatalities as a whole.
The foundation is spending $1,338,858 in 2019 for 20 different projects relating to track surface and musculoskeletal issues in horses. Three of these projects relate directly to the prevention of catastrophic breakdowns in racehorses.
As Dr Rick Arthur, Equine Medical Director of the California Horse Racing Board, explained to me, 85-90 percent of all racing and training fatalities have pre-existing pathology at the site of the fatal injury. There had never been any equipment or technology that could detect pre-existing conditions in racehorses until the January 2019 development of the MLE-PET scan machine, which provides imaging of the fetlock (ankle) joint while a Thoroughbred is standing.
The Stronach Group has agreed to purchase one machine for $500,000, and that is still being tested at UC-Davis and will be delivered to Santa Anita for the fall 2019 race meet.
This has to be the most significant development ever in managing the dramatic reduction in racehorse fatalities. The overwhelming majority of horses that break down have had pre-existing conditions that could not be detected with existing equipment.
In addition to this new technological development, the foundation has funded two additional 2019 projects on detecting and identifying pre-existing conditions before the horse undergoes strenuous training or racing. Every significant organization and racetrack in the Thoroughbred industry must commit to financially supporting these important technological breakthroughs.
In the first quarter of 2005, as the President of the New York Racing Association, I attended my first board meeting of the Thoroughbred Horse Racing Protective Bureau (THRPB), which was the security and investigative subsidiary of the Thoroughbred Racetracks of America. Frank Fabian, a former FBI executive, was the new President of the THRPB.
The first statement he made was that every morning hundreds and hundreds of people wake up each day trying to figure out how to get their hands on a piece of the $15 billion wagering handle or the $1 million-plus in horse racing purses. I never forgot that statement.
'Taking an edge'
Another statement I consistently and quietly heard all around the racetrack subsequently was that, "so and so", was 'taking an edge'. At first, I did not really understand the meaning, but it became very clear in short order. 'Taking an edge' applied to many aspects of the racetrack operations. It involved the vets, medications and trainers 'taking an edge'. Further it might involve the draw in the racing office, the vets' list, the stewards' list, workout times etc.
'Taking an edge' was a euphemism for cheating. While I often heard the phrase 'taking and edge', I never heard anyone mention that someone was actually cheating.
Joe Gorajec, executive Director of the Indiana Horse Racing Commission for 25 years, explained this in a 2017 article in the Paulick Report - Combatting a culture of cheating: a matter of trust. The first sentence of the article was: "Horse racing has a culture of cheating."
Gorajec was really talking about the states (which is most of them) with little or no out-of-competition testing, which means they have invited their horsemen to cheat with impunity.
Much has been written about the complete lack of out-of-competition testing, but let's stick with Gorajec's simplest and best example: Epogen, commonly referred to as EPO.
"Blood doping drugs like EPO cause the body to produce additional blood cells that allow the athlete - horse or human - to increase their oxygen-carrying capacity. The drug can only be detected for approximately three days after administration. The performance-enhancing effects will last up to 120 days."
Do regulators, track vets or track racing officials not understand this? Of course they do. These trainers/owners are simply 'taking an edge'.
When you hear about someone in racing talking about a horse 're-breaking' at the top of the stretch (getting a 'second wind'), they are most likely referring to the performance enhancing attributes of EPO.
Out-of-competition testing crucial
Most racing jurisdictions outside the U.S. conduct a minimum of 10-20 percent of their drug tests for out-of-competition testing, but American racing is only doing 1-2 percent of their tests 'out of competition', and most are not testing for performing-enhancing drugs such as EPO.
The network of state-based regulatory agencies have made it clear that they do not want to do out-of-competition testing for drugs such as EPO. It is as simple as this: if you are not testing out of competition, you are not catching the cheaters. The racing industry needs to decide, do they want to clean up the sport, level the playing field and get rid of the trainers/owners that are 'taking an edge'?
The only solution to this critical problem is to replace the state regulatory apparatus for all aspects of drug testing, drug investigations and, perhaps most importantly, administering the fines and punishments for cheating trainers and owners.
Fortunately, there is a very effective solution to this problem: the Horseracing Integrity Act of 2019.
Trainers and owners found to be using performance-enhancing drugs need to be heavily fined, suspended and sentenced to jail time. The Thoroughbred racing industry will not survive if the culture of 'taking an edge' continues to thrive. The industry needs to demonstrate to owners, breeders, betting customers and, ultimately, state and federal government that it will not tolerate any questionable or illegal doping activities.
Raising standards of aftercare
Finally, one of the most important and successful new organizations close to the sport is the Thoroughbred Aftercare Alliance (TAA), which was founded in the February 2012. The TAA accredits, inspects and awards grants to approved aftercare organizations to retrain, retire and rehome Thoroughbreds using industry-wide funding. Since 2012, the TAA has granted more than $13.8 million to accredited aftercare organizations and 7,800 Thoroughbreds have been retained, rehomed or retired by accredited organizations.
The TAA will accredit aftercare facilities based on a code of standards covering operations, education, horse management, facility and adoptive policies. Simultaneously, the TAA will raise funds on behalf of accredited facilities via institutional contributions that are directed 100 percent to program services rather than to fundraising or general administrative costs.
There has been a lot of hand-wringing about the industry's lack of ability to respond to the recent serious criticism. No commissioner is coming to the rescue. We have the organizations and the tools to combat these wide-ranging criticisms. However, there can no longer be a "go-along-to-get-along attitude" that the current regulatory state-by-state structure tolerates.
I have outlined a number of critical opportunities that are available to the industry if the leaders have the courage and conviction to disrupt the failing status quo and replace it with some business models and leaders that will work.