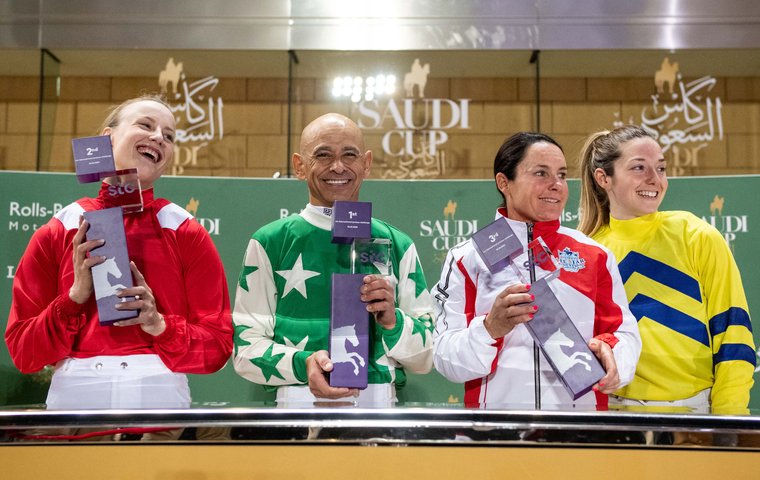 The Saudi Cup festival at the King Abdulaziz racecourse in Riyadh at the end of February wasn't just about the new $20 million Saudi Cup, the richest horserace in the world. There were seven other races on the undercard, together worth more than $9 million in their own right, as well as the innovative jockey challenge the previous day, featuring 14 of the top riders in the world - seven of them men and seven of them women.

On Wednesday, HRH Prince Bandar bin Khalid Al Faisal, chairman of the Jockey Club of Saudi Arabia (JCSA), spoke for the first time since the event in Part 1 of an exclusive interview with TRC's George Dudley, giving his overall impressions of how Saudi Cup 2020 was received at home and abroad, and his views on the result of the big race.
Here, in Part 2, Prince Bandar talks about the success of the jockey challenge and how he believes it can inspire more women in the Middle East to become involved in the sport; he also discusses integrity and disciplinary issues, and describes how the inaugural event has only increased his enthusiasm for SC2021.
George Dudley: Was it a shock to you and the JCSA that a locally-trained horse (Sun Hat) should test positive for Cobalt?
Prince Bandar: Personally, I was disappointed, but these things happen and what's more important is how we deal with it. I frankly feel very sorry for the jockey because it seems like Mike [Smith] had the worst luck ever at the Saudi Cup!
Yes, it was disappointing. We do have some cases like this across the [Saudi Arabian] season and we dealt with this one just as we would any other similar situation.
While it's never desirable to have to fine jockeys and disqualify horses, do you feel that one message the racing world should have taken from the two days is that the JCSA takes integrity very seriously, and that possibly other jurisdictions can learn from that? Presumably the JCSA decided well in advance to take this firm approach to any disciplinary issues. What was the thinking behind that?
From the outset, I am definitely not in a position – nor would I presume - to tell other jurisdictions that this is the way to do it. Each jurisdiction handles incidents in a way that is relevant to them and I am sure that everyone is working in a way to give this sport the highest levels of integrity.
Secondly, we had to announce all the fines and so on because we do that normally at all of our race meets. There is nothing secretive about it: transparency has to be there.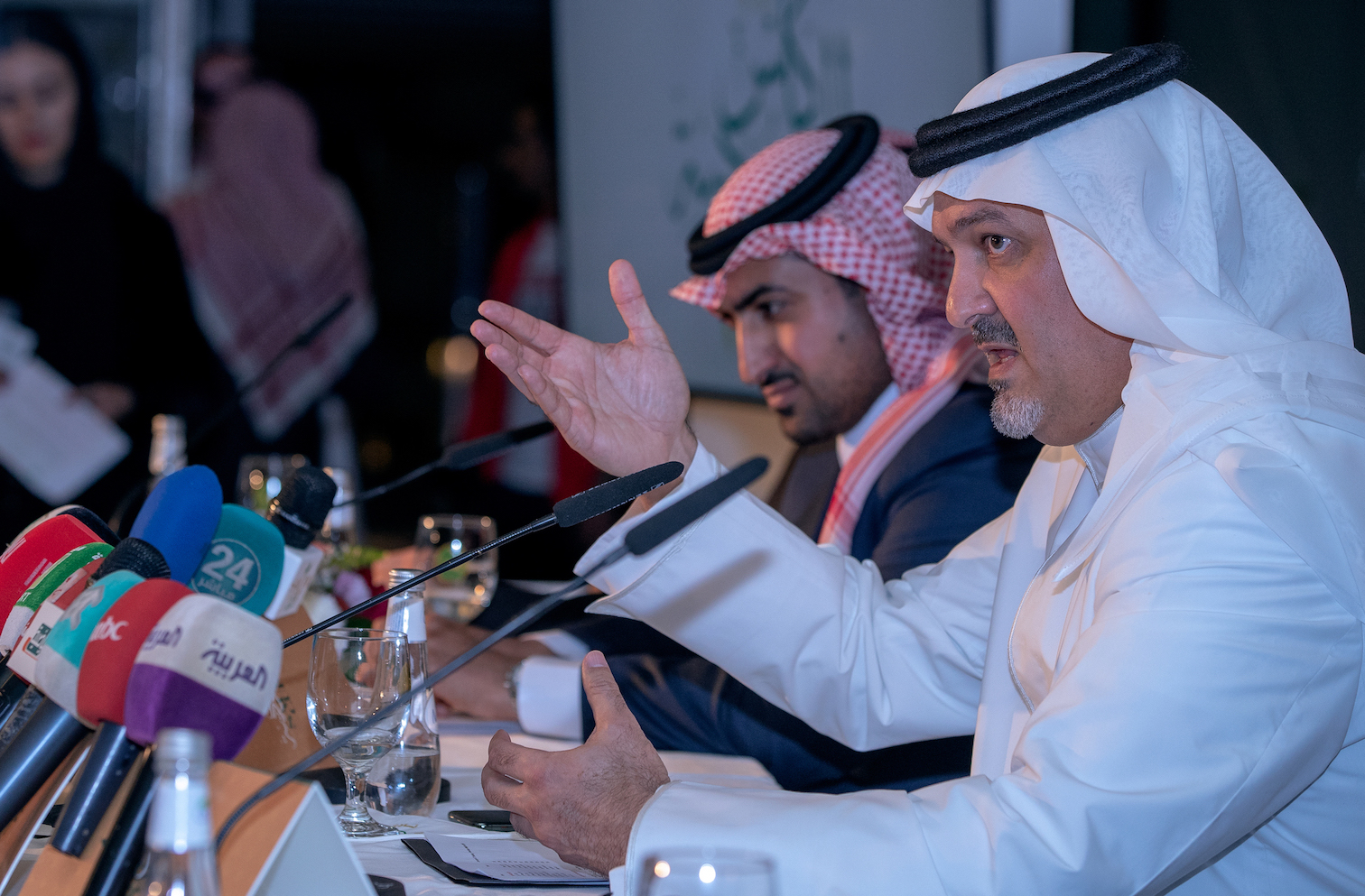 Thirdly, and I promise you, we did not apply any special rules for the Saudi Cup that didn't exist prior to that, which we are implementing on a weekly basis throughout our season here. We made those rules very public and briefed everyone involved – everyone knew that these are the rules of the JCSA, and they will be applied with no exceptions.
With such a big race – with so much at stake – one can understand why some jockeys become absorbed in the moment, but we are extremely serious about horse welfare and we will not make exceptions.
Mike Smith described his fine for overuse of the whip "absurd" - but do you take heart from the many comments people have made applauding the JCSA for taking a firm line on the whip that is perhaps lacking in other countries?
With respect to Mike – or others who have commented in a positive or negative manner – I respect people's points-of-view.
Mike and I will meet in the future and I think that we hold each other in high regard, and I understand his emotions after the race, but the rules are the rules. If you don't agree with them, that is one thing, but we all go to different parts of the world and respect the respective rules in every walk of life, not just horseracing.
There is no exception here – this is how it is and we feel very strongly about it - but I would like to say that this is not the end regarding horse welfare.
I don't think that we are doing anything unusual. I think it is good for the industry as a whole. Anyone who has a vested interest in this sport understands that, like any sport, it has to move forward to be more relevant around the world.
No one likes to see anyone lose position or places, but the disqualification of Sun Hat meant that Smith, who had won the jockey challenge on the day, lost one of his two winners and therefore dropped to third place overall. This meant that Sibylle Vogt and Mickaelle Michel were promoted to first and second in the standings. How do you feel about this?
The jockey challenge as a whole was a big hit here in Saudi Arabia, as well as gaining international recognition because the field was made up of equal numbers of men and women.
We would like to see this continue as a staple of the Saudi Cup meet, and I would love to see many more women jockeys in the main races on the second day selected by the owners and trainers.
I think that it went a long way in the Kingdom to opening up the eyes of a lot of women who are engaged in equestrian sports as a whole. There is a big Saudi female involvement in show jumping and endurance.
Hopefully this will lead to a Saudi female jockey one day.
I am happy to report that since the Saudi Cup we have had two or three female trainers register with us now, so we are starting to see the effect of this on our population.
To have the first race of the International Jockeys Challenge won by a woman [New Zealander Lisa Allpress] and now to have the top two places in the overall table taken by women jockeys is so special: it is one of the highlights of the Saudi Cup for me.
The corrected standings do mean that it was an even more successful event for the women than anyone realised at the time. Are there any plans to maximise publicity on this - perhaps a re-run of the presentations with this time Swiss rider Sibylle Vogt getting the main prize?
We will look at that, and I hope to see Sibylle again in 2021!
Usually when it comes to ceremonies, though, it is a one-off event and my worry is that it will lose its importance doing it at a later date. We will find a way to mark the fact that she made history. We are very proud of her and her reaction to winning a race was spectacular.
Also, to be fair, Mike lost that position through no fault of his own. These horses – all local - were drawn by a lottery and the international jockeys that participated did nothing wrong. In that respect, I feel so bad for Mike When it came to the jockeys' championship, his performance was excellent because you don't know the horse you're given!
The success of the women jockeys in the competition had been a feature on the night, one you were particularly happy with, illustrating as it did the progress being made in the Kingdom. What are your thoughts on this?
Being a Saudi, I am definitely biased when I come to this. There have been, rightfully, issues that we needed to look at especially when it came to women. Fifty percent of us are women: sisters, mothers and wives.
The Custodian of the Two Holy Mosques and the Crown Prince have really pushed forward that, if you are a citizen of KSA, it really doesn't matter what your sex is. You need to be treated the same.
Having said that, this by no means takes away anything when it comes to our religious beliefs. You can be a woman and be fully engaged in everything that you want to be, and still be a good Muslim. Unfortunately, there has been a wrong understanding [in the past], and I am really proud that King Salman and Prince Mohammed have really pushed this through.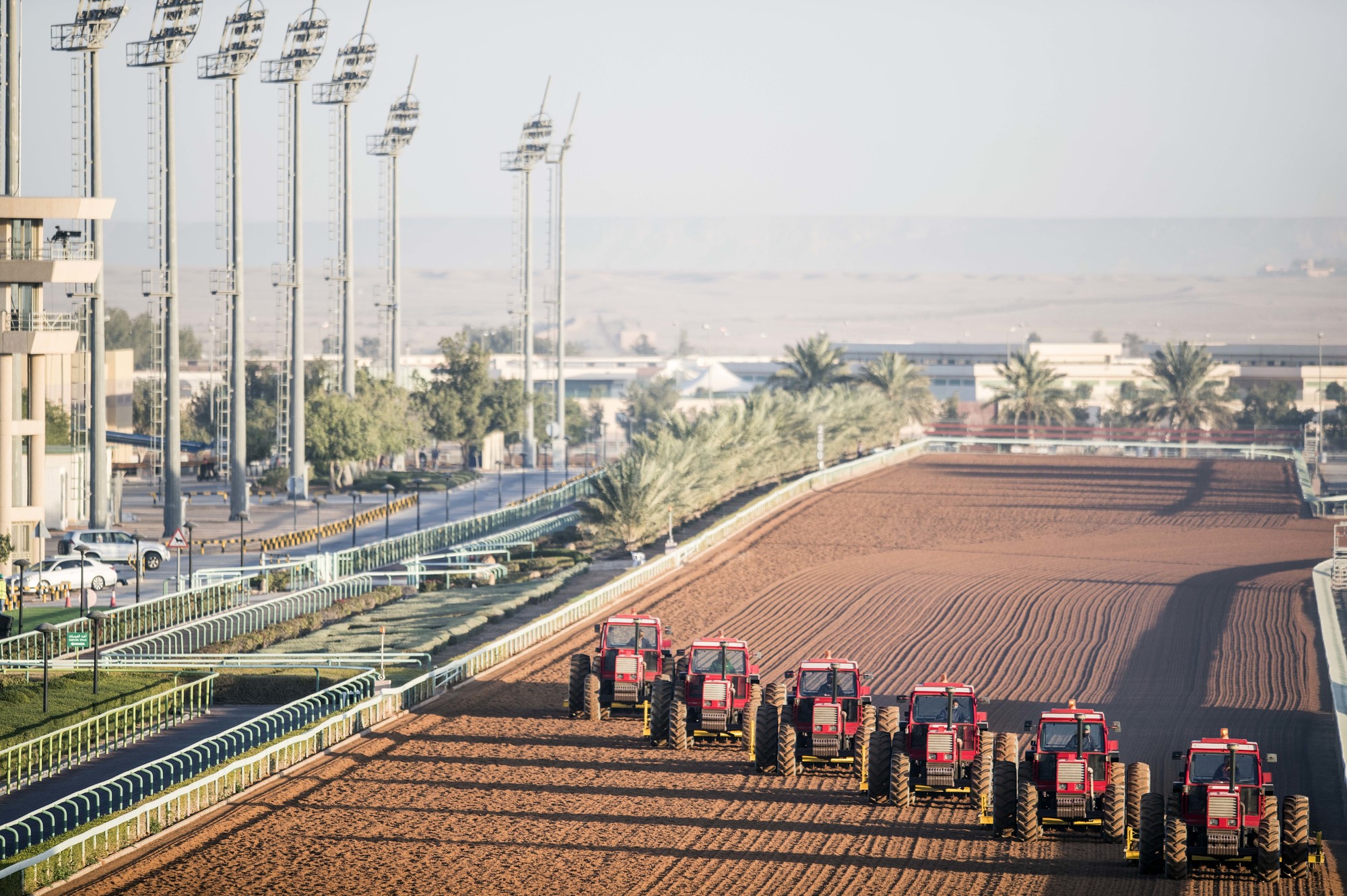 It is worth remembering, though, that women have been involved in horseracing in KSA for the past 50 years. It is nothing new.
We have female teams representing us in global sports at different levels, so this was not a first for us.
One message I would like to give is that there is, I think, the wrong impression about Saudi Arabia, but at the same time I would like to reiterate that the current leadership in KSA is pushing full speed ahead with fully integrating women; whether it is in the workplace, sports or in social issues. We are seeing this in everyday life.
I invite people to visit this part of the world and formulate their own judgement and opinion.
Is it the plan to have a similar jockey challenge at next year's event? Do you have an idea of any changes you may make to the format of Saudi Cup Day? Are you thinking about widening the event in general?
The jockeys' championship will absolutely stay; it is firmly part of the Saudi Cup meet. We would like to continuously push for a 50/50 field [of men and women]. This is deliberate because we feel that it will go a long way to providing role models for people in this part of the world, to see that this is not a men-only sport.
We would like this to inspire many women in this part of the world. Even if they don't want to become a jockey, they might want to join our industry in any sort of capacity.
We will continue to invite the world's top female riders. But they are not here because they are women, it is solely because that they are each world-class jockeys – hands down.
With respect to any further developments to the Saudi Cup, we will obviously continue with the $20 million Saudi Cup race. There will be minor change to the seven undercard races – we are looking at ways to make them more relevant.
On the turf, we are looking at whether we need to add races or adjust prize money because we now have a successful debut on the turf under our belts.
One element that might happen in 2021 is that you might see a greater participation from around the world. Bar none, everyone who came said that if they had a horse available next year to count on them.
There might be some tweaks when it comes to prize money, turf racing and maybe even dirt racing. I expect to see the calibre of horses participating to remain the same, if not be higher. The Saudi Cup meet will still be a two-day event, with some accompanying events related to the industry that are not specifically horseracing.
You said that some tweaks are already planned for the turf track. Is there a longer-term plan for the racecourse?
The dirt track here has always been, in my opinion, one of the top [ones] in the world. We have already spent five decades racing on it and we are happy. The way that we have structured it means that the kickback is minimized because of the quality and grade of the dirt mix we have.
The quality of the track has not changed for the past 20 years. Riders will tell you the same. Nothing has changed, and we see no reason to make any changes to the dirt track.
It is easy to attract people to a new race when the prize money is $20 million. What was impressive was attracting high-class horses from America and the rest of the world on the undercard. What are your plans to extend the international involvement throughout the card?
To be frank, those are the races that excite me the most. When you talk about the Saudi Cup, it is limited to 14 horses, and when you are running a $20 million race you are going to get competitive horses.
The other seven undercard races are really exciting because it is where you attract the greatest number of horses, the highest calibre across all distances on both dirt and turf. It becomes then a truly international gathering of people who are here for the love of the sport.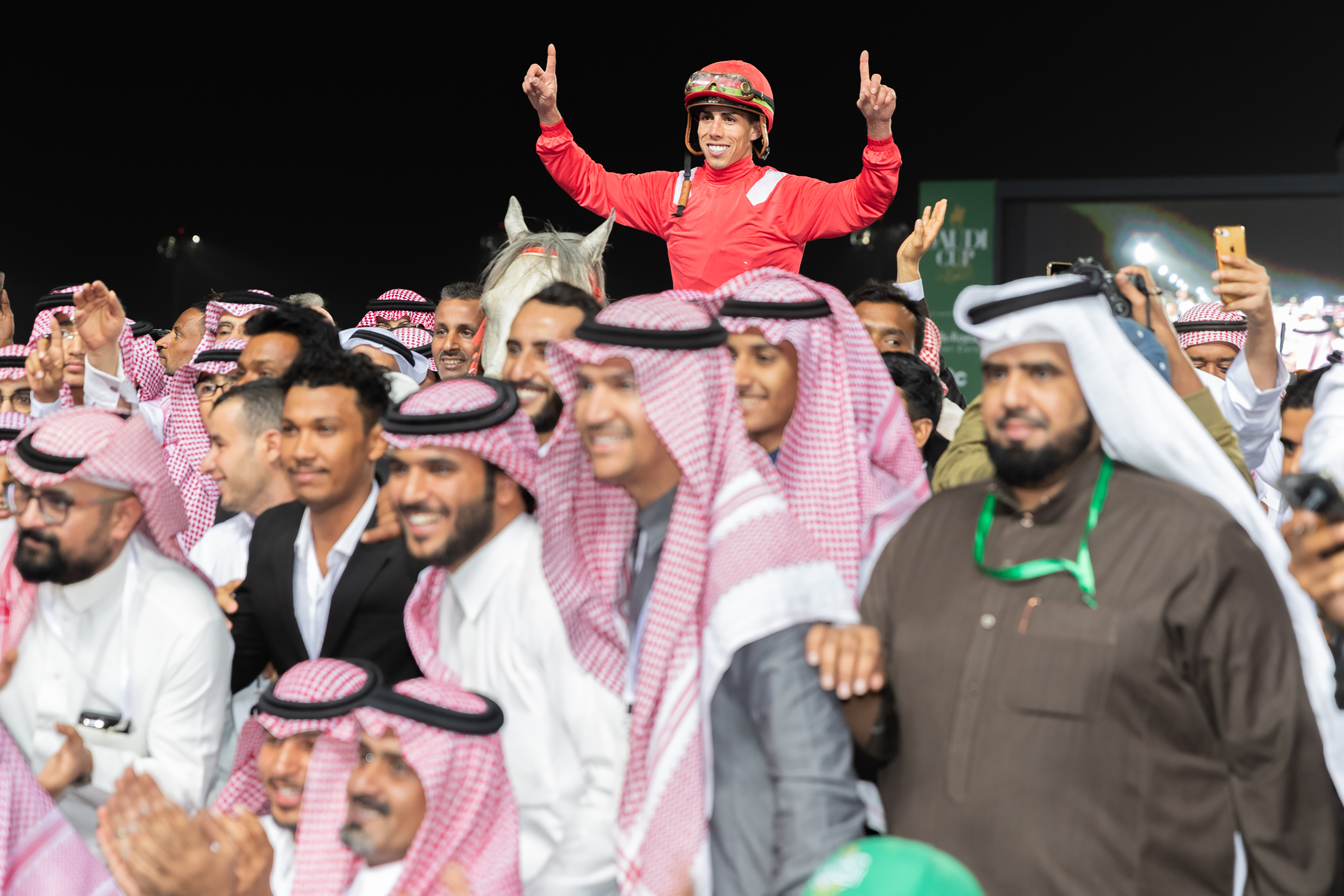 Hopefully for Saudi Cup 2021 we will see as much international attendance in terms of spectators. We will be engaging various media outlets to help promote the message that there is an open invitation to come and enjoy the culture and the country, as well as a very special horse race.
There are a number of areas that we will work to streamline more for next year and much of the focus of that will be on traffic management around the track.
We are mindful that we want to create an environment over the two days that – even if your horseracing knowledge is extremely limited – you will have a wonderful, fun-filled time.
What was your major take-away from SC2020 that will help you for future iterations?
It solidified my initial impression that there is a level of confidence in the track and the infrastructure in KSA. And the timing of the meet was perfect between the Pegasus and the Dubai World Cup. We fit in neatly for owners and trainers' plans.
This was the first time that we staged it. We have tried not to start from zero, rather we wanted to learn from jurisdictions around us and work forwards from there in our own way.
There is a lot of support from the international industry for us. Of course, not everyone will come every single year but, if people felt that the time is right for them, then they will certainly come with the confidence that they are going to a place that has set the highest level of international standards.
We are not trying to make revolutions, we are trying to gradually improve. We will run with the things that worked – if it's not broke, don't fix it – and we have asked for feedback from all stakeholders.
I keep telling the team that we can make mistakes in 2021, but what we cannot do is make the same mistakes we made in 2020 that people told us we need to work on. I have gathered many talented people around us. Tom Ryan, for example, did an amazing job and he continues to work with us, as well as Paul Roberts, who really helped me on the strategic level, and all of these international companies that partnered with us will hopefully return.
We are going to take all these recommendations and make the Saudi Cup 2021 an even more special event.
As an organiser of a live event, it can be hard to enjoy the moment. However, what was your personal highlight of SC2020?
You are right to assume that the hosts are the people that enjoy the event the least because they are so engaged.
Whenever I could, I would take a step back and I saw all the different cultures and people that were there to enjoy a world-class event.
At any glance, I could see 30 to 40 nations represented in the spectators and participants. This is what we have always sought to do, make it an international gathering of people who love the sport or people who are very interested to see what this is all about.