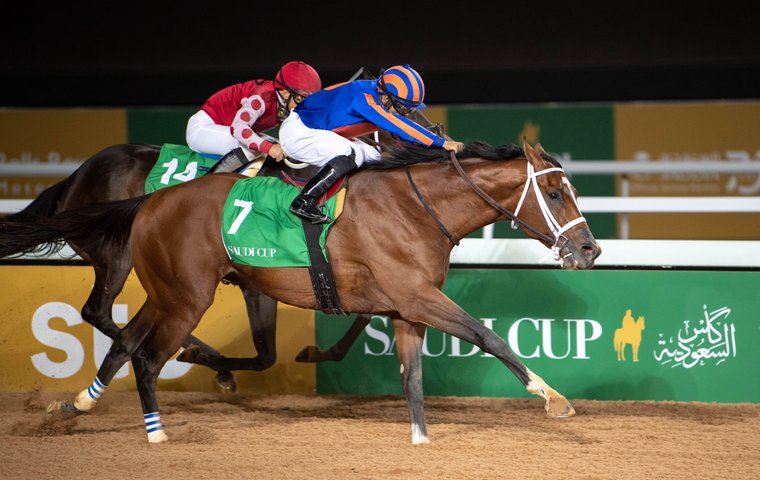 The inaugural running of the $20 million Saudi Cup was an epic global sporting event: a celebration of the Thoroughbred, Saudi Arabia and the internationalisation of the sport.

Competitors and fans from all over the world congregated in the desert at the splendidly developed King Abdulaziz Racetrack in Riyadh in the last weekend of February.
While stupendous prize money may have been the initial headline-maker, organisers were at pains to remind onlookers that horses are central to Arabian culture and the history of the Kingdom, which began developing its own horseracing industry over 50 years ago and plans to harness the success of the Saudi Cup to accelerate it.
Now that the sand has settled on the two-day festival, its organiser, HRH Prince Bandar bin Khalid Al Faisal, chairman of the Jockey Club of Saudi Arabia (JCSA), spoke exclusively to TRC's George Dudley about this year's event and his hopes for SC2021.
Part one of the interview is published here. In part two, which will be posted on Sunday, Prince Bandar discusses the jockeys' challenge the day before the main event, the Saudi Cup undercard, plans and hopes for next year's festival - and any lessons to take away from the inaugural event.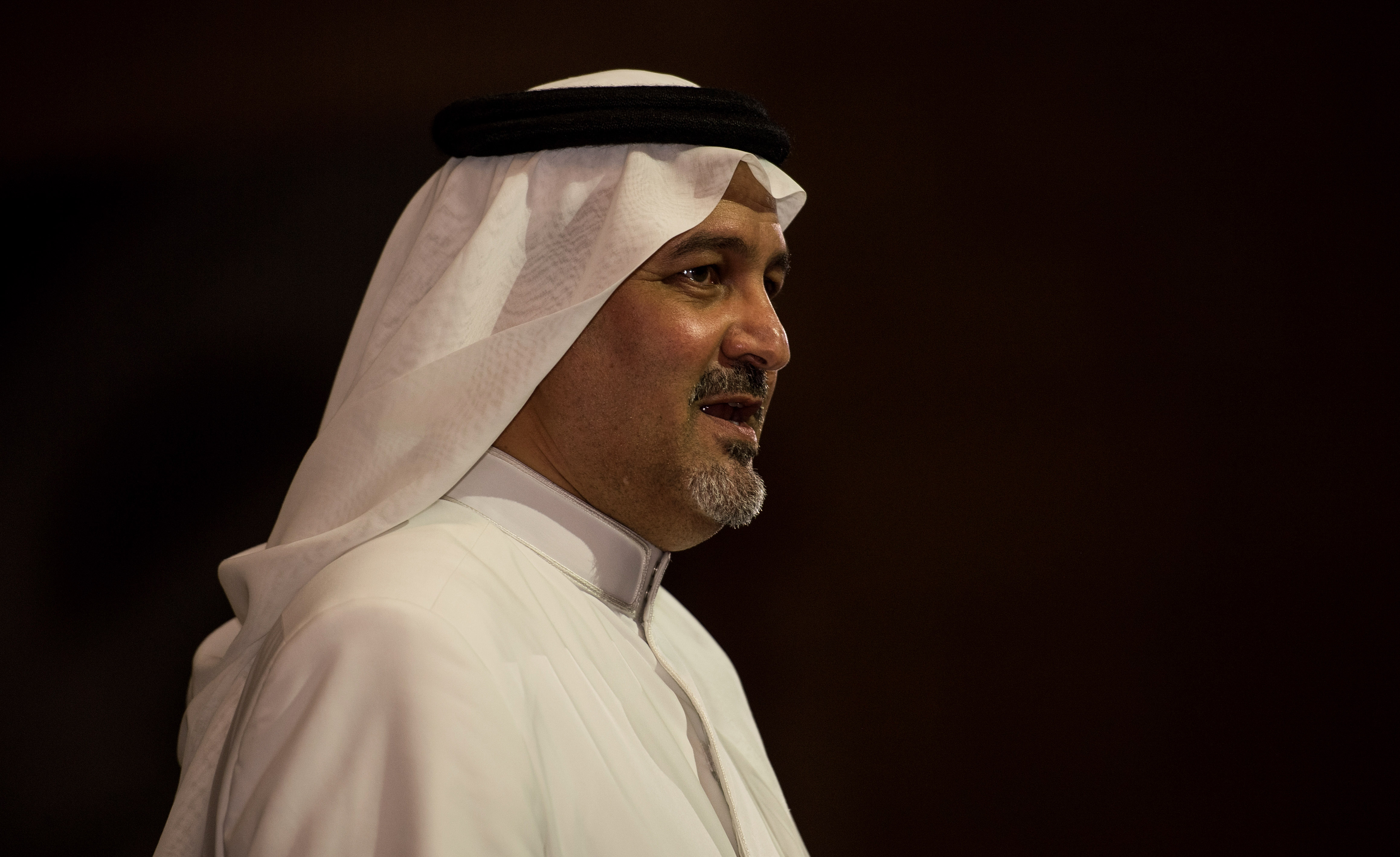 George Dudley: What were your general impressions of how Saudi Cup 2020 went? Were you surprised about the extent of the international support for the card, or was it in line with what you expected?
Prince Bandar: The role of the Saudi Cup was always to be an international event to begin with. This was an idea that the management of the JCSA had been working on before I got involved about two or three years ago.
When they presented that idea, we looked at the new general government policy, which was very supportive of international sporting events. We thought that here was an opportunity for our race. They said absolutely [there was].
It was, of course, very helpful that the country opened up international visas and so on. The stars aligned, if you will, so it had every chance to be successful.
Yes, there was very attractive prize money, but I believe that alone does not guarantee a successful event or the level and quality of international participation that came to Saudi Cup 2020. We were very happy with this representation, which we feel gives us an even stronger boost for the future. We have spent quite a bit of time, post-race, getting feedback from all of the participants.
Something that we don't talk a lot about is that people within the racing industry are quite familiar with Saudi Arabia. They sell a lot of horses to this part of the world and, for the past 50 years, there has been major local horse racing events that a lot of international trainers and jockeys have participated in. This familiarity certainly helped attract the level of horses that came.
The one area that we were really worried about was obviously the turf track, because that has never been done before [in KSA]. We were not sure how that would turn out, but now that the race is done, and [with] the level and quality of the track that we have, I think we now have a chance to really push the turf racing to another level.
You said you have had some feedback from the participants and your own team. What have you been told worked well and what might need minor improvements for next year?
It's wonderful to boast about everything that is good, but the key to anything one does is to look at what you can improve on. Those are the elements that we are now focusing on and we hope to present in 2021.
The turf and dirt track, the infrastructure and the quarantine area were all world-class. And seeing that we were on par with them.
From an infrastructure point of view, there are a couple of things that we are working on for 2021 specifically related to the equine side of things: Improving the capacity of the quarantine area, streamlining the link between the quarantine area and the racetrack, developing new raceday barns, a new owners and trainers area, improvements to the paddock, the regulatory side and hospitality.
It is important to make that whole movement within the racetrack more streamlined, comfortable and ultimately a more pleasant area to be. And we are now signing contracts regarding all infrastructure improvements ahead of 2021.
This investment is not just for the Saudi Cup, but because of our plans to move horseracing to a really different level locally. This is in line with moving KSA from [an International Federation of Horseracing Authorities] part III country to a part I country in the coming years.
How was the visibility and reaction within the Kingdom - to the event generally and to the impressive international response?
It was a big event, one of the larger ones in the KSA. It attracted a different crowd to other events that are happening within the Kingdom.
You must appreciate that equine sports as a whole – and the horse – is very much part of the culture here: it is very much part of the literature and day-to-day language, even as part of the religion.
It therefore wasn't really that difficult to get people behind such an event. You, of course, have people that are excited about horseracing and then others with whom it doesn't really register with.
I think that events such as the Saudi Cup, on a local level, definitely highlighted the sport and made it more visible. As we become more of a mainstream sport here, it will also attract attention to other international events. People will start to follow certain jockeys, trainers and horses and become much more aware of racing in Europe, the United States. People here are already opening up to racing in Japan.
I think that it went a long, long way to promoting the sport in general on a global level and promoting the activity on a local level. This year, we have never had as much attention and interest from new young trainers and owners wanting to come into horseracing. This is what we want to push and keep that momentum going on, as we develop the race.
When we met in Saratoga last year, you said the ultimate goal was developing an industry in KSA. You touched on that saying that there is an influx of young trainers and owners – where do you feel that you are in this progression, or are you still in the nascent period of development?
Horseracing has been going on in Saudi Arabia for 50 years. It was one of the few sports that was accessible to both men and women in this part of the world, even then. It was the exception.
There is an industry – on the breeding side, training and all other linked services. The goal is to make it larger and in line with international standards, which is what we are working on. To do that we are partnering with owners and trainers specifically to see how we can generate programmes within KSA. We are also looking at how we can make younger people join the industry. We have so many things going on at the same time that it's sometimes overwhelming!
We didn't start from zero – we are not at, say, one percent - we are actually a lot further down the line. This is not because of myself or anyone who is involved now, it has been 50 years in the making, but we recognise that we have a long way to go.
We are bringing our standards to international level and we have specific regulations in place. Elements of that were seen in the Saudi Cup. We are very, very strict when it comes to the use of prohibited substances and horse welfare. The same standards apply across the board, not just when the international competitors visit us.
The support that we are getting from the government is really making life easier for us, so, I think, we are halfway there with just a few small tweaks needed.
On the night, the Saudi Cup could not have been more amazing with such a splendid performance by Maximum Security. How do you feel now in the light of the cloud hanging over the horse because of the Jason Servis indictment?
We were very happy with how the race went and the quality of the field. Maximum Security was a horse that captured the imagination and hearts of people all around the world, especially after the Kentucky Derby.
We were very excited to have Maximum Security come to the Saudi Cup. Again, the horse performed amazingly. He dug in when it counted, pushed and beat a group of horses that were the best to race last season. He really proved himself.
That is on one hand.
It is also worth mentioning that the team around Maximum Security were a big hit in KSA: people liked the horse. The son of the trainer that rode him every day became a celebrity. They were wonderful guests here in the Kingdom and people really identified with not only the horse, but the people around him. They were rooting for Maximum Security at the same level as some of the Saudi-owned horses.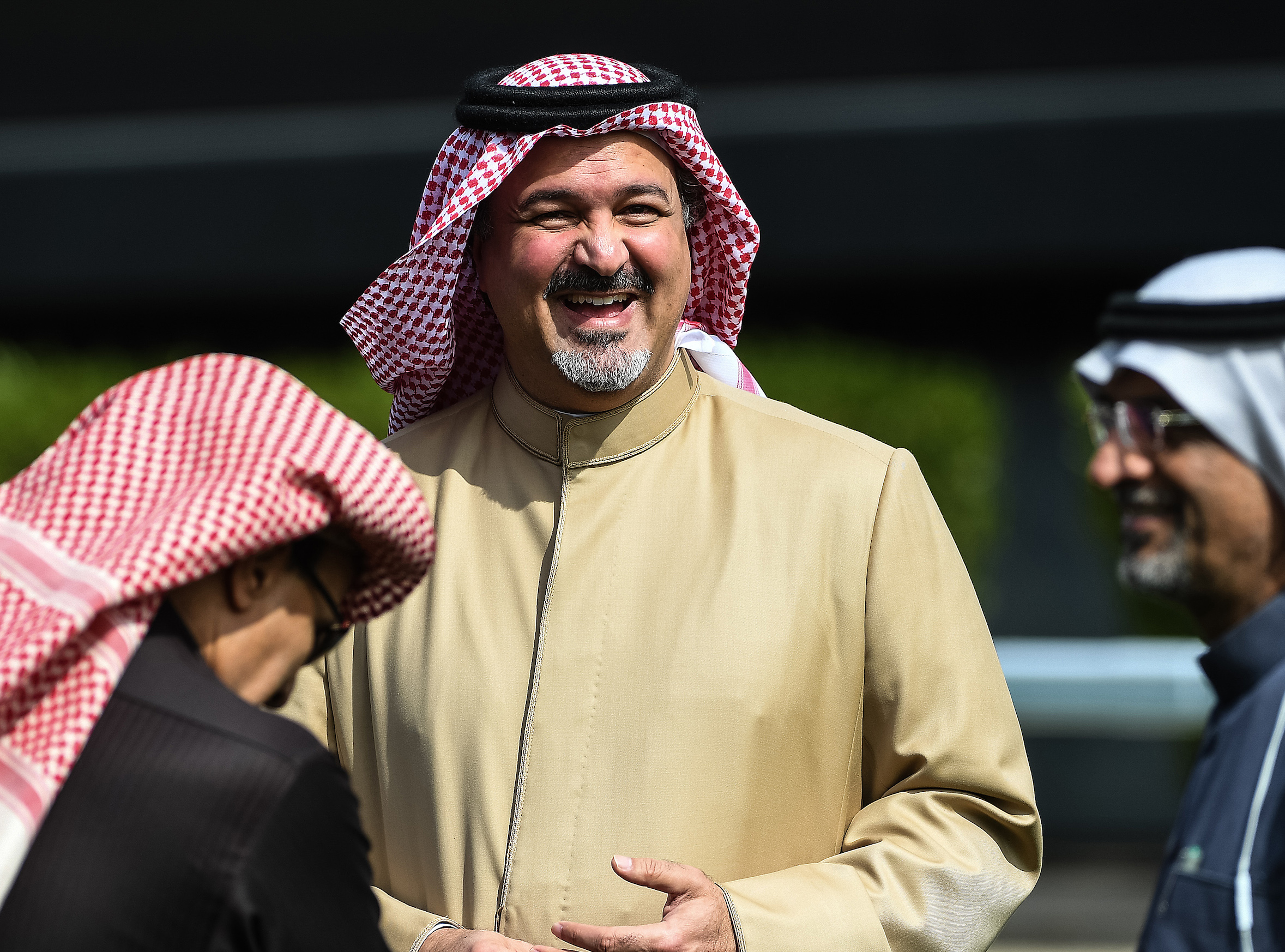 On the other hand, I am really encouraged that the U.S. specifically are undertaking an indictment like this.
I really hope that the U.S. moves more aggressively when it comes to issues like this: it is good for the sport and all of us around the world. The U.S. constitutes almost 50 percent of Thoroughbred racing and breeding globally. So, what happens in the U.S. affects all of us and. as it moves in one way, so do we.
Taking this [catching dopers] seriously can only benefit any of us involved in horseracing. In one sense. I am really, really happy that they are moving more aggressively in this direction. and I hope for more rigid, stricter rules in terms of horse welfare. The U.S. matters, it just simply matters. It is a key jurisdiction for international horseracing.
Here, we have our own regulations and rules, but having something happen like this no doubt made us take a step back to see how we can be fair to the horse, the owners and all of the other participants in the race. We don't want any ambiguity or suspicion or question marks over the winner of the first Saudi Cup.
We are pursuing this very vigorously. We have created an investigative committee that has started its work. Obviously this is being hindered by Covid-19, but I expect them to come to a definitive recommendation in the coming months.
This depends on two factors. One is how quickly we can move with this global pandemic happening, the other factor is how willing other agencies – because this is happening in another jurisdiction and goes back to 2018 but what we are interested in is how this affects the Saudi Cup – are to being open with us on a timely basis. I am certain that they will work with us because it is in their interests.
Once all this has happened, we will look at all of the evidence, along with all the testing that we have done, which has also been slowed down because we are using an international testing site that has been shut down because of Covid-19. We are able to push through – but very slowly, in this respect – and we will make a decision that is fair to everyone.
At the end of the day, it is what it is. Whatever the results are, whatever recommendation the investigative committee comes up with, we will be fair but strict, and we will not make an exception.
It is very important to us that there are no question marks about the winner of the first Saudi Cup. We will publish the findings and the methodology we used, as well as the reasoning behind why we took such a decision. So, there will be no ambiguity whatsoever.
While I would rather not have had this happen at the Saudi Cup, it also gives us an opportunity to show that we are very serious about what we are doing.