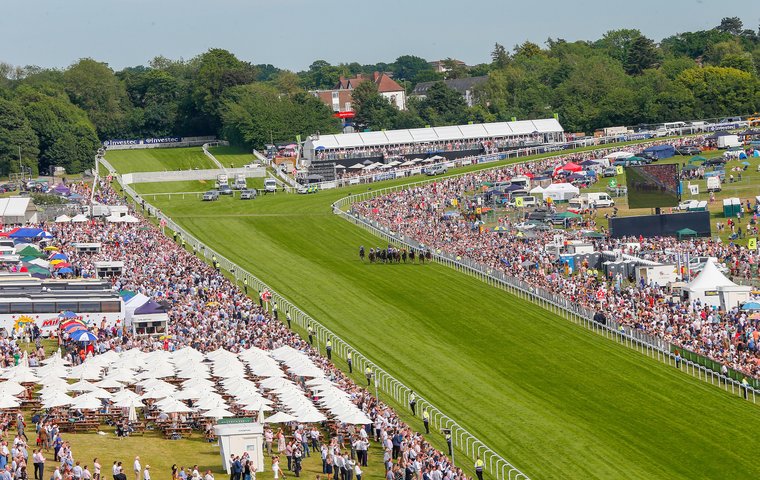 In the final part of this two-part study into the enduring and highly significant relationship between racing and breeding in North America and the Epsom Derby ahead of this year's running on July 4, Kent Barnes notes how the eagerness to stand Derby winners in Kentucky particularly has gradually petered away in recent years.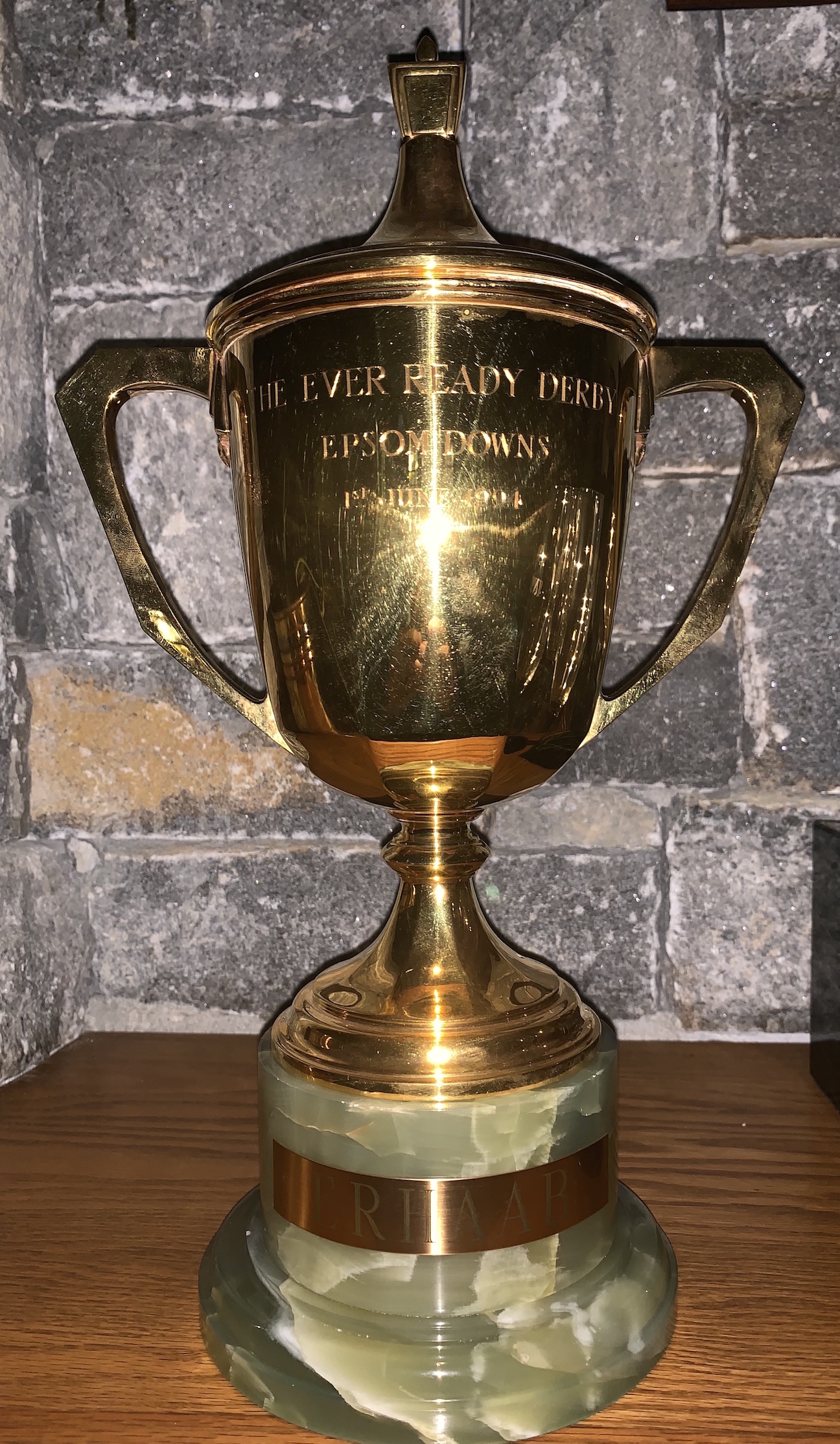 The success of Nijinsky opened the floodgates for European horsemen arriving in North America to purchase other sons of Northern Dancer for export.
Perhaps his biggest fan, Vincent O'Brien, was back in 1977 with another of these sons to win the Derby. This time it was with The Minstrel, a threequarters-brother to Nijinsky.
Like Nijinsky, he was bred in Canada by Windfields Farm, but by this time E.P. Taylor was shipping his yearlings to the Keeneland sale in Kentucky, where sons of his superstar Northern Dancer were bringing top dollar.
Bought for the bargain price of $200,000 by the BBA Ireland for Robert Sangster, The Minstrel provided jockey Lester Piggot a record eighth win in the Epsom Derby. The Minstrel completed the Derby double, winning at the Curragh three weeks later, and then won the King George VI and Queen Elizabeth Stakes a few weeks later.
Windfields Farm purchased a half-interest back in the colt for $4.5 million and brought him to their farm in Maryland in 1978 to stand alongside his famous father. In 1988, the farm was sold and he was moved to Overbrook Farm in Lexington, where he stood until his death in 1990.
He is remembered as primarily a sire of European turf runners, although he is also credited as the sire of multiple G1 winner Palace Music, who in turn sired one of North America's top dirt runners, Cigar. The Minstrel's pedigree in Europe today is featured primarily as the broodmare sire of Classic winner and sire Zafonic.
In 1984, Secreto, trained by David O'Brien, son of Vincent, became the third son of Northern Dancer to win the prestigious Classic, when he defeated another son of Northern Dancer trained by his father, the highly favored El Gran Senor.
Like The Minstrel and Nijinsky, Secreto was bred by E.P. Taylor's Windfields Farm. Venezuelan Luigi Miglietti purchased him at the Keeneland September sale for $340,000.
Secreto never raced again after his Derby win and a half-interest in him was sold to the famed Calumet Farm in Lexington for $20 million. He sired a handful of stakes winners, the majority of which were fillies. His sole G1 winner from his North American foals was 2000 Guineas winner Mystico.
In 1992, Secreto was sold to Japan, where he stood with little success, siring only one other stakes winner until his death in 1999. His daughters became good producers, getting several G1 winners, such as Sakhee's Secret and Charge D'Affaires.
Half-brother to a great hurdler
It is also worth noting that, while Secreto was the first foal of the Secretariat mare Betty's Secret, her final foal, Istabraq, by Sadler's Wells, while only a moderate winner on the flat, went on to become one of the greatest hurdlers, winning the Champion Hurdle three consecutive years. He was trained by an up-and-coming young Irishman called Aidan O'Brien.
Shahrastani continued the dominance of Northern Dancer line horses when this son of Nijinsky won in 1986. Bred in Kentucky by the Aga Khan IV, he raced for his owner and became his second winner of the race, following the ill-fated Shergar in 1981. After his win at Epsom, he completed the double by winning the Irish Derby, but that would be his final win.
He was syndicated at the end of the year and brought to Kentucky to stand at Three Chimneys Farm alongside Triple Crown winner Seattle Slew.
Unfortunately, at this time European turf horses began to fall out of favor with American breeders and Shahrastani failed to attract many mares, resulting in little success with his North American crops, which forced his exile from Kentucky after the 1992 breeding season. He spent time in France, Japan and Ireland without making much of an impact. He lived to be 28 and was buried in England, the home of his greatest glory.
Prince Khalid enters the fray
The powerful racing empire of Prince Khalid Abdullah's Juddmonte Farms won its first of three Derbys in 1990 with their homebred son of Rainbow Quest, Quest For Fame.
One of the more heavily raced of the recent Derby winners, Quest For Fame made a total of 19 starts from the age of two to five. After his Classic-winning season, he was allowed to stay in training as a 4-year-old, when he placed second in his owner's sponsored Juddmonte International. His final start of the year was a respectable third in the Breeders' Cup Turf at Churchill Downs.
He remained in North America for his 5-year-old season and was turned over to Hall of Fame trainer Bobby Frankel. He was able to add a second G1 victory to his resume that summer, when he won the Hollywood Turf Invitational Handicap. A return to the Breeder's Cup Turf, this time at Gulfstream Park in Florida, again saw him finish third. After a failed effort in the Japan Cup at the end of the year, he was retired to Gainesway Farm for the 1993 breeding season, and he was transferred to his owner's Juddmonte Farm in Lexington in 1997.
During this period, he also shuttled to Woodlands Stud in Australia, which became his permanent home in 2000 after it was determined his stock performed better in the Southern Hemisphere.
He was pensioned in 2010 and is credited with 23 Graded/Group winners, including Famous Digger, who won the 1997 G1 Del Mar Oaks and G1 winners Viscount and Dracula in Australia.
Sheikh Hamdan bin Rashid Al Maktoum had previously tasted Epsom glory with his homebred Nashwan in 1989, and just five years later another Shadwell Farm homebred honored him with his second win in the Derby.
The smallish, nearly black son of Chief's Crown sat at the rear of the pack of 25 as they rounded Tattenham Corner. Under the urging of Willie Carson, Erhaab wound through the traffic and, when he saw daylight in front, he pulled away to win by a length and threequarters.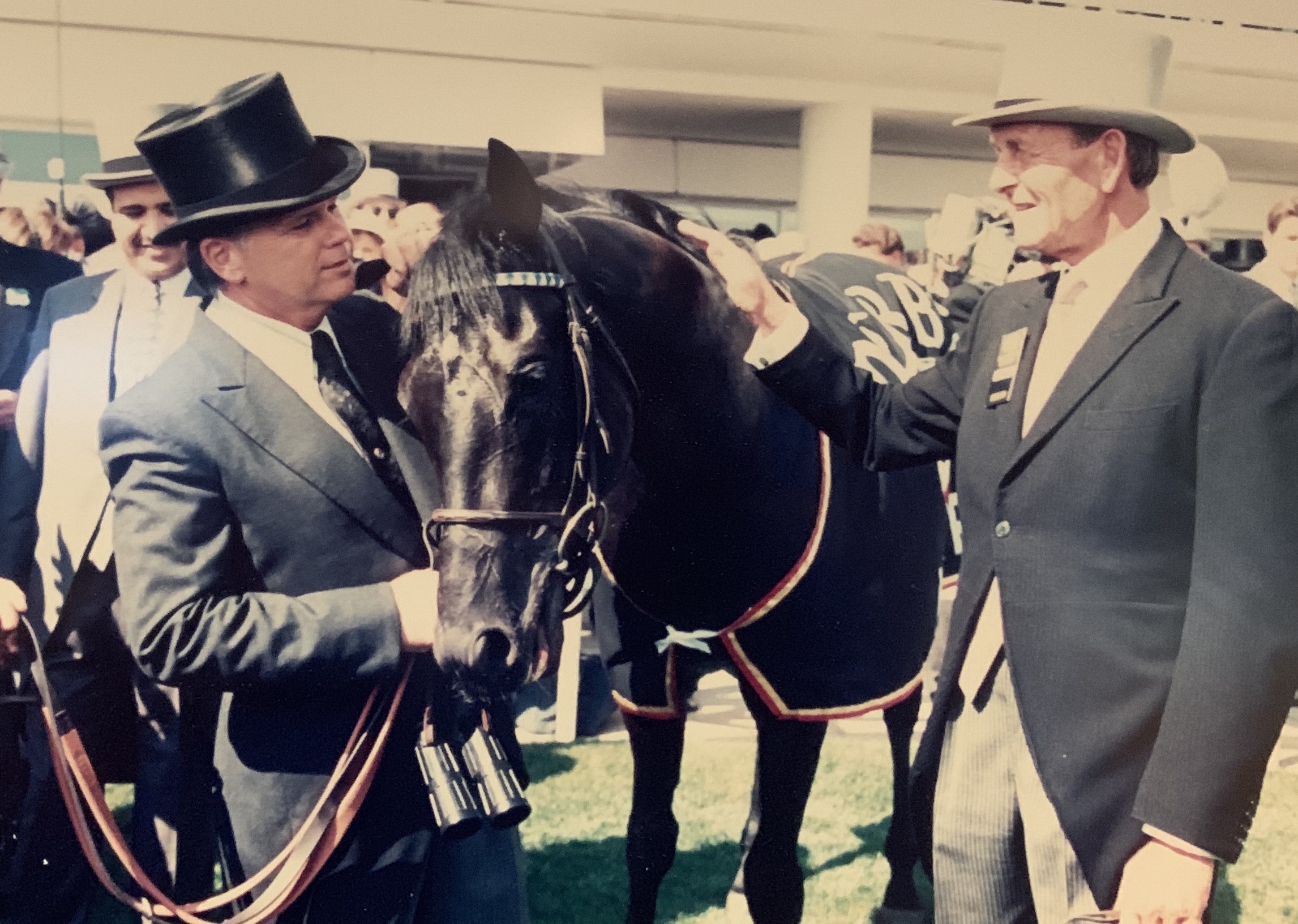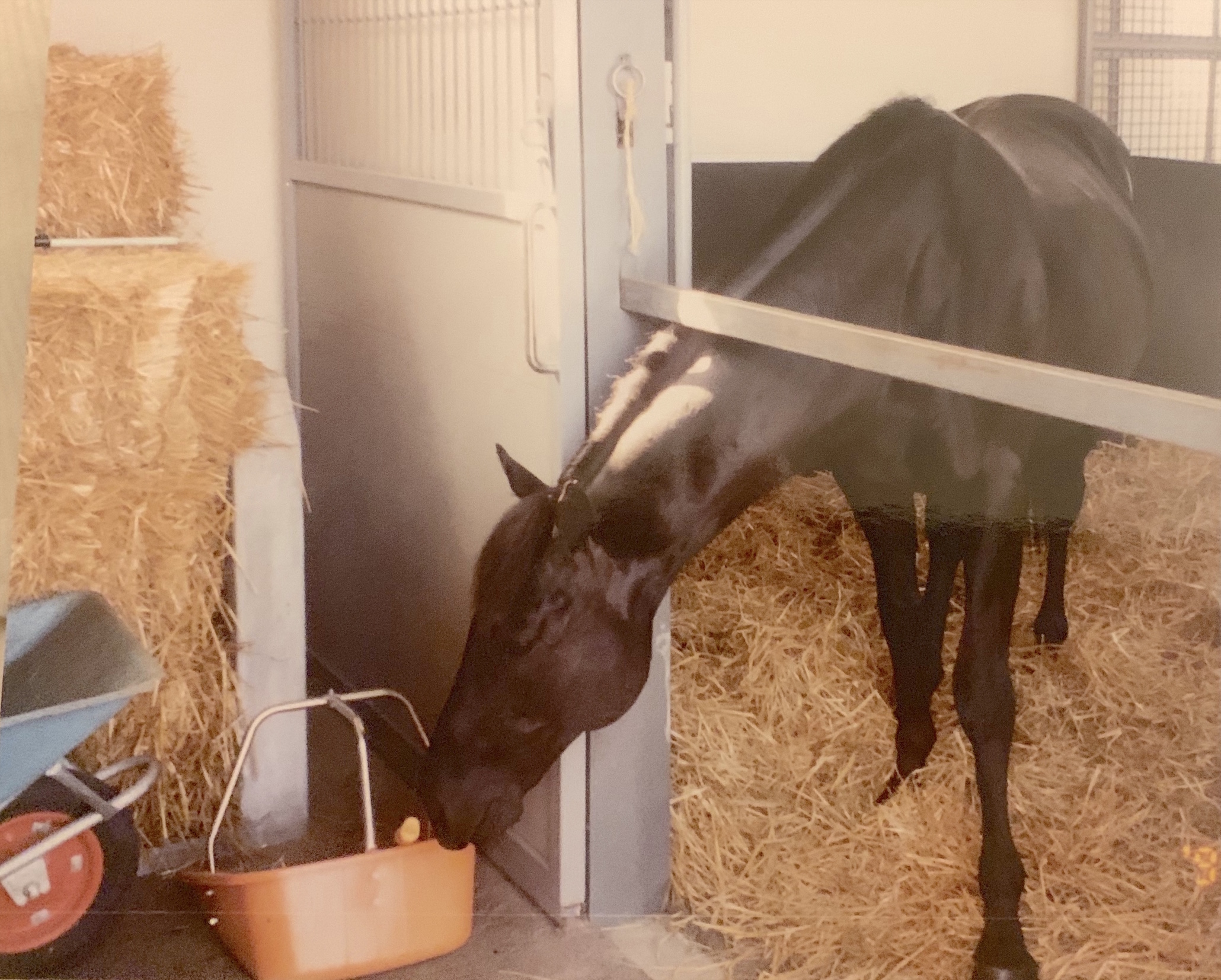 Erhaab raced twice more at three and was then sold to Japanese interests. He stood at East Stud from 1995 to 1999, after which Sheikh Hamdan re-purchased him and brought him back from the Far East. This author had the privilege of accompanying him on his long journey from Hokkaido to Lexington in the fall of 2000.
Erhaab served a small number of mares in Kentucky before relocating to the owner's Beech House Stud in Newmarket. Erhaab sired little of note and is today pensioned and looking well at 28 years-old at Batsford Stud in England.
Benny The Dip was the most recent North American-bred to win the Derby and be returned to his birthplace. Bred and raced by Landon Knight, this grandson of Derby winner Roberto by Silver Hawk was sent to Newmarket to be trained by John Gosden.
A winner of three races at two, Benny The Dip entered the Derby after a victory in the G2 Dante Stakes. The winner of the 1997 Derby was announced by the stewards after a long delay as they sorted out the tight photo finish between the front running Benny, who just held on from the fast-closing Silver Patriarch. He placed twice more that summer but never graced the winner's enclosure again.
Claiborne Farm, which had a long history with Epsom winners, would buy into Benny The Dip and stand him at their historic nursery in Paris, Kentucky, beginning in 1998.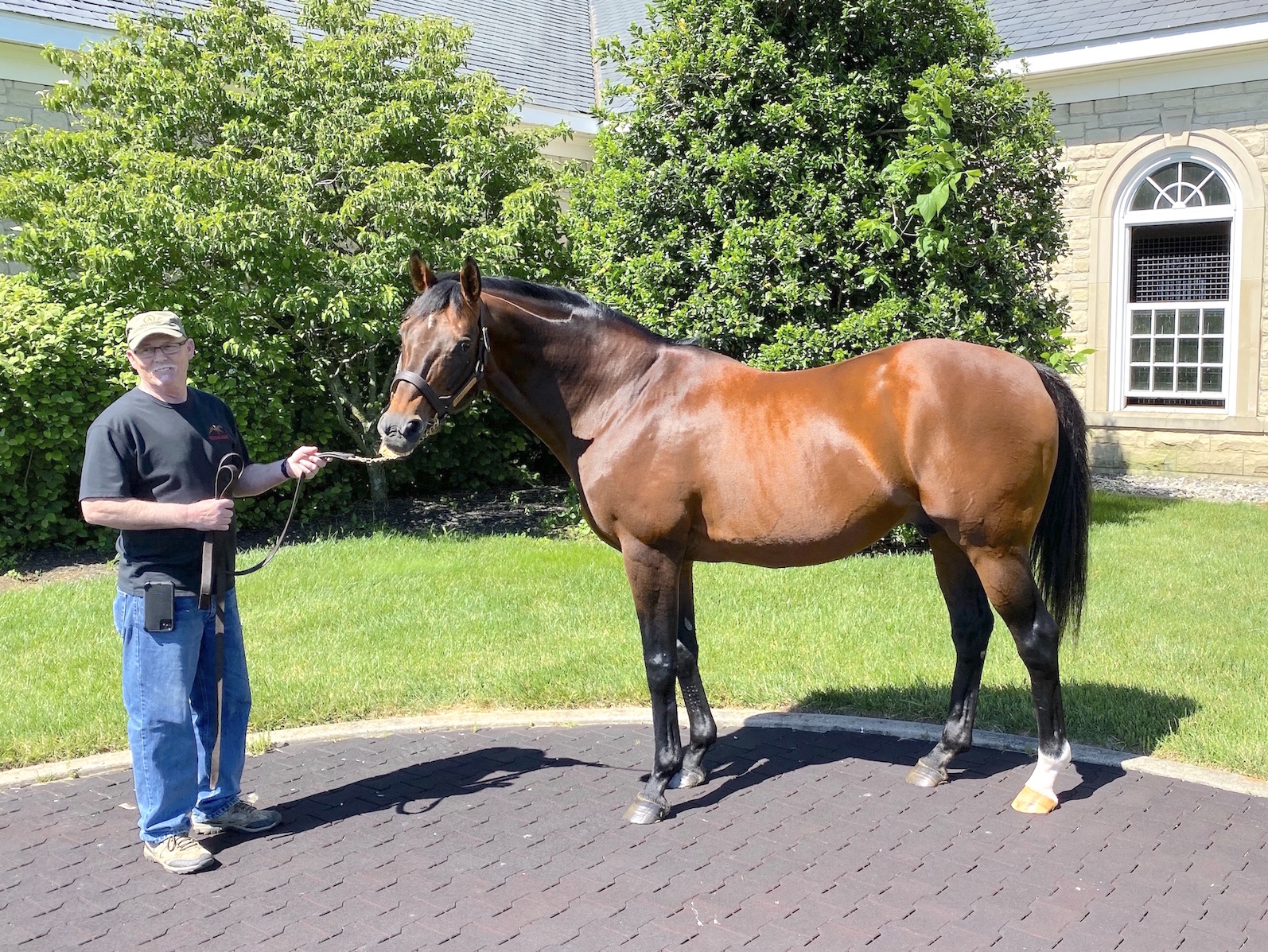 With little support, though, from the American breeders, he was sent back to England prior to ever having a runner set foot on the track. He stood at Cheveley Park Stud for three seasons and then unfortunately suffered a fatal paddock accident in Ireland prior to the 2004 breeding season. In his shortened stud career, he sired little of use and is credited with only two minor stakes winners.
A combination of the decline of American homebred racing operations with the sales markets' focus on speedy looking yearlings for dirt racing has resulted in a lack of demand for European middle-distance types in the United States. It has now been 16 years since North Light won the Derby and became the last winner to venture across the Atlantic for stud duty.
Foaled in Ireland in 2001, North Light was by Danzig's phenomenal sire son Danehill out of a daughter of English champion Rainbow Quest. North Light was trained by Sir Michael Stoute and, like several Derby winners prior, he began the season with a win in the 10½-furlong Dante. Also like several prior to him, the Derby proved to be his last victory.
He ran second in the Irish Derby three weeks later and was second again in his only start at four, after which it was discovered that he had suffered a fractured pelvis. He was retired to Austrian-born Canadian industrialist Frank Stronach's Adena Springs farm in Midway, Kentucky. His initial fee was set at $50,000 but, despite being Danehill's only G1 winner at stud in North America, he too suffered from the American bias against European middle-distance horses.
He covered books of 70-80 mares for the first three seasons, but his sales average never approached that of his stud fee and, by 2011, he was relegated to the Canadian division of Adena Springs in Ontario.
He returned to England in 2014, where he stood one season at Kirsten Rausing's Lanwades Stud in Newmarket with only eight stakes winners to his credit after five crops to race. The fact that his only G1 winner was over the St Leger distance of 14 furlongs spelled commercial doom for him.
Adena Springs returned him to Canada for the 2015-17 breeding seasons and then shipped him west to California for one season. He has now returned to Kentucky and, while not advertised to the public, still covers the occasional mare at the age of 19, perhaps the final Derby winner to do so in North America.
The Epsom Derby legacy of Northern Dancer - 2000 to present
Kent Barnes is Stallion Manager at Shadwell Farm in Paris, Kentucky.