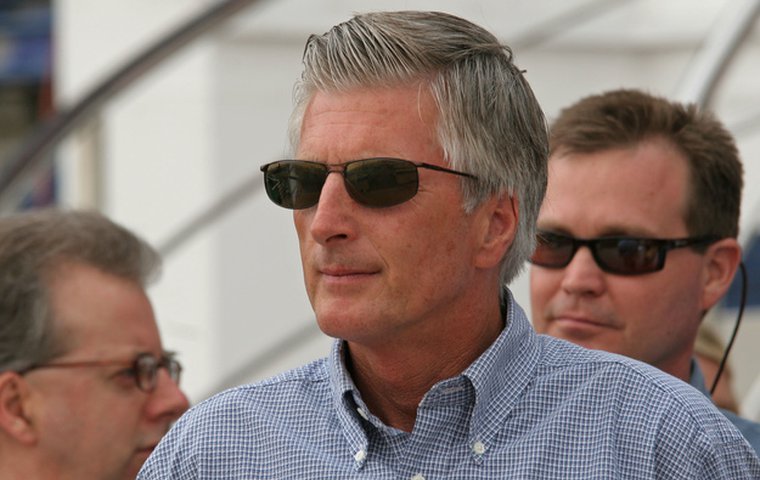 Michael Dickinson is a legendary figure in the racing world on both sides of the Atlantic. Known as the 'Mad Genius' since moving to the U.S. – he says they are only half-right – 'Tricky Dicky' is arguably the most successful trainer in the history of jump racing, revered as the author of the 'Famous Five' for the unprecedented feat of saddling the first five horses home, led by Bregawn, in the 1983 Cheltenham Gold Cup, steeplechasing's premier event.

In a poll a few years ago, Racing Post readers voted the achievement as the greatest training performance of all time in Britain and Ireland, flat or jumps. By the time he managed that, he had already made history by sending out a record 12 winners on Boxing Day in 1982.

After a fruitless time training flat horses at Manton for Robert Sangster, Dickinson made a successful switch to training in America, where the highlight of his career came via Da Hoss, talented but fragile, who won Breeders' Cup Miles two years apart (1996 and 1998) and with only one other run in between.

Dickinson retired from training in 2007 to concentrate on the production of an entirely new synthetic racing surface, Tapeta, named after Tapeta Farm, his property near the shores of Chesapeake Bay in Maryland. Tapeta is now widely used around the globe, including at Woodbine, Golden Gate Fields and Presque Isle in North America, plus Newcastle in Britain.

Now 69, Dickinson has resumed training again with a select string.

Who do you believe is the most important figure in the history of racing around the world?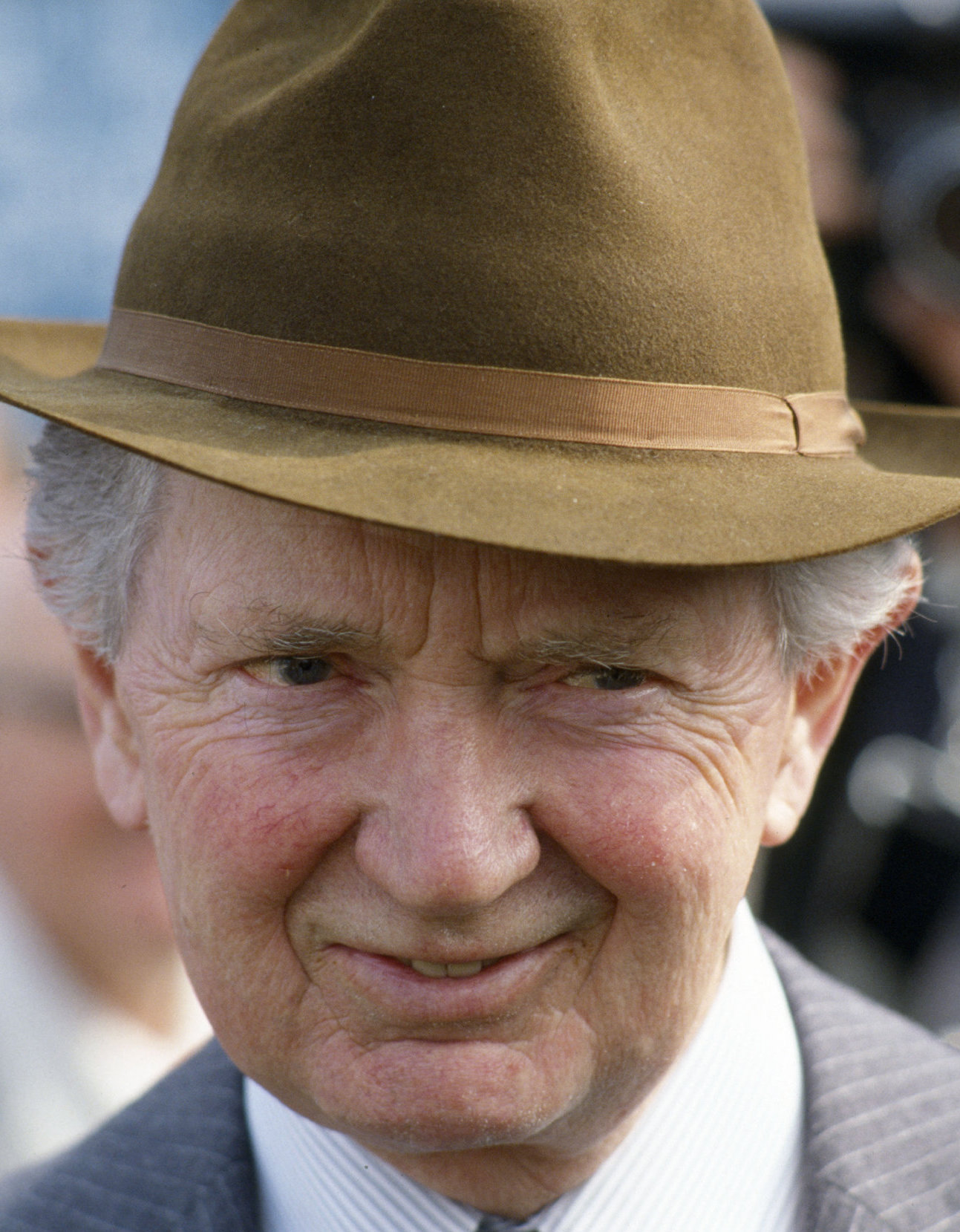 Vincent O'Brien (left). It is staggering to think that he won the Derby six times, won 43 Classics altogether in England and Ireland, from a stable that was seldom more than 40 horses. In this age of 200-horse stables, it is hard to believe he had so much success from so few horses. He was also instrumental in buying Coolmore and obviously providing Sadler's Wells.
O'Brien never relied on numbers, and the two summers I spent there I never saw a lame horse. The day that I arrived at Ballydoyle changed my life. If I'd seen the Great Wall of China, Niagara Falls and the Pyramids all on the same day it could not have had more effect on me; as a horseman this was heaven. Johnny Brabston, his head man, took me under his wing and taught me so much with brilliant simplicity. I rode champion sprinters Saritamer and Abergwaun, champion 2-year-old Apalachee, Classic winner Boucher and several other Group 1 horses. Every day going to work I felt like a child going to Disneyworld. It was heaven – everything was so perfect – and his fingerprints are all over my career.
When I came to the USA, I wanted to build Ballydoyle in the USA. Johnny Brabston okayed the site of Tapeta Farm before purchase then spent three summers helping me build all the facilities.
Which is your favourite venue and race (anywhere in the world)?
Cheltenham and the Cheltenham Gold Cup. I am a self-appointed ambassador for Cheltenham and every year I invite non-racing people to witness our great sport at the Festival in March. It is the atmosphere that sets it apart from others: with four days of championship racing and 60-70,000 people, the paddock is packed all the way around and the winner's circle is electric.
What is your fondest memory in racing?
Da Hoss winning his second Breeders' Cup Mile at Churchill Downs (see video below) – because two well-known vets said that he wouldn't make the race and I would have had to agree with them. But my team of Miguel Piedra, Joan Wakefield and Jon-Boy Ferriday performed a miracle between them.
I always say Da Hoss was harder to manage than the 'Famous Five' at Cheltenham. It is tough enough to win at the Breeders' Cup because you take on Europe and America, and he was 6 years old with a history of problems. When he was a foal he lost half his foot and when he was a 2-year-old he developed bone spurs in both hocks. As he got older, that became more of a problem. But I had the best horse in the race, which always helps, and Da Hoss was the ideal test for Tapeta Farm and its fantastic facilities.
What do you see as the biggest challenge racing faces today?
Finding the money for research and drug testing for illegal drugs in use today and for the future. Gene doping, for example, was much discussed at the Asian Racing Conference and it is well understood that it is being used in some countries.
If you could change one thing in racing, what would it be?
Elimination of dirt tracks. There isn't a dirt track in the USA that hasn't had a period of catastrophic breakdowns over time; dirt tracks have been around for over 100 years and are past their sell-by date. The track superintendents do a brilliant job, but they cannot control the weather, which alters a dirt surface dramatically.
Dirt is like an IED [Improvised Explosive Device] – it blows up in your face without warning. Dirt racing cannot function without a shedload of drugs contributing to a massive amount of fatalities – two things the public have stated that 'up with which they will not put'.
The revolution against dirt has already started, but not everybody has realised it yet. According to figures compiled by Sid Fernando, turf racing accounted for only five percent of total races in the USA in 1991; that figure was 17 percent in 2017 (39 percent of Graded stakes), and 48 percent in 2018 when claiming races are ignored.
When the politicians come along and find out that synthetics are at least 50 percent safer than dirt, it will be game, set and match.