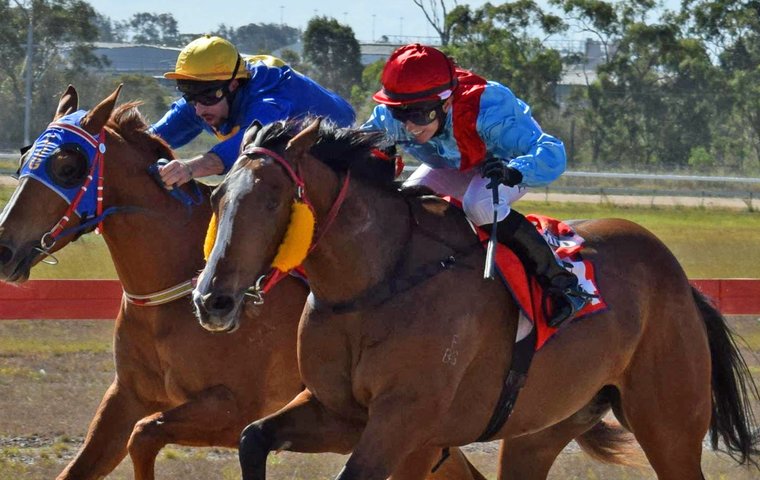 Australia and New Zealand have long been the lands of greatest opportunity for female jockeys in Thoroughbred racing. Of the 17 women riders successful enough at Group/Graded level to make the TRC Global Rankings top 500 at the end of April, nine are from Australia and five from New Zealand. Only last week there was a change at the top - Melbourne-based Jamie Kah (ranked #125) edging a point clear of Perth's Lucy Warwick to take over as the women's world #1.

It doesn't stop there, of course. Indeed, away from the Group races and the blue-chip Metropolitan tracks, countless female riders are flourishing down under, far more so than in any other jurisdictions around the world. Emily Shields spoke to three of them.

Racing without a bridle? Dust storms and emus on the racecourse?
These are just some of the stories told by a trio of female riders in Australia: Laura Cheshire, Stephanie Lacy and Hannah Phillips. The three young Queensland-based riders have been working their way through the Country circuits and have come away with insight into the differences between racing in Australia and the rest of the world, and anecdotes about the zany nature of the game.
Phillips, 28, was born into racing. Her father, Barry, was originally a jockey, but ended up at 6ft 1in at age 19. He eventually became a trainer. "I stand by the theory that someone fed him a sandwich," she joked. Her parents didn't want her to pursue the sport, so Phillips taught herself to ride by saddling a racehorse named Ascot Doll on her own. "My dad made sure the girth was tight and walked away," she recalled.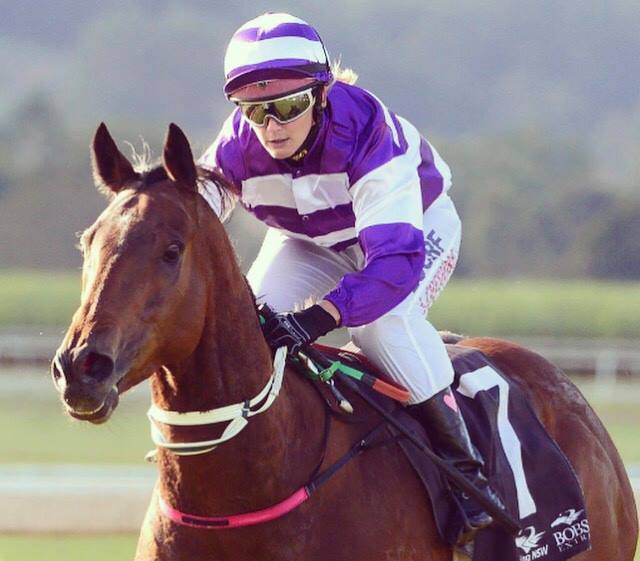 After a stint of playing polo and showing in dressage in England, Phillips returned to Australia with her family, and Barry dug the old racing saddle out of storage. "Much to my shock and surprise, I took to it really easily," Phillips said. "Shock because I can't even touch my own toes."
There was the obvious appeal of being a jockey – "It's the only job with horses where you can make money" – but Phillips's father refused to train her until she finished her degree. "I got it in 22 months," she said. "My dad had been out of training for ten years, but he got some horses and rebuilt the stable." She won for the first time on Easter Sunday in 2014.
Education clause
Lacy, 26, grew up watching both her parents, who were jockeys in her home country of New Zealand. Both turned to training on retirement. "Then they split up," Lacy said, "and Mum stayed in New Zealand and was a stable foreman for nearly 18 years. I would always be at the stables with her."
Lacy learned to ride track work – gallop horses in the morning – at the age of 15. "My boss was a very good jumps jockey called Wayne Hillis. He taught me all about riding and he is still training in New Zealand."
Like Phillips, Lacy came up against the education clause. "I always wanted to be a jockey, but Mum wanted me to finish school first so that's what I did. It wasn't until I actually moved to Australia that I gave it a real good crack at being one."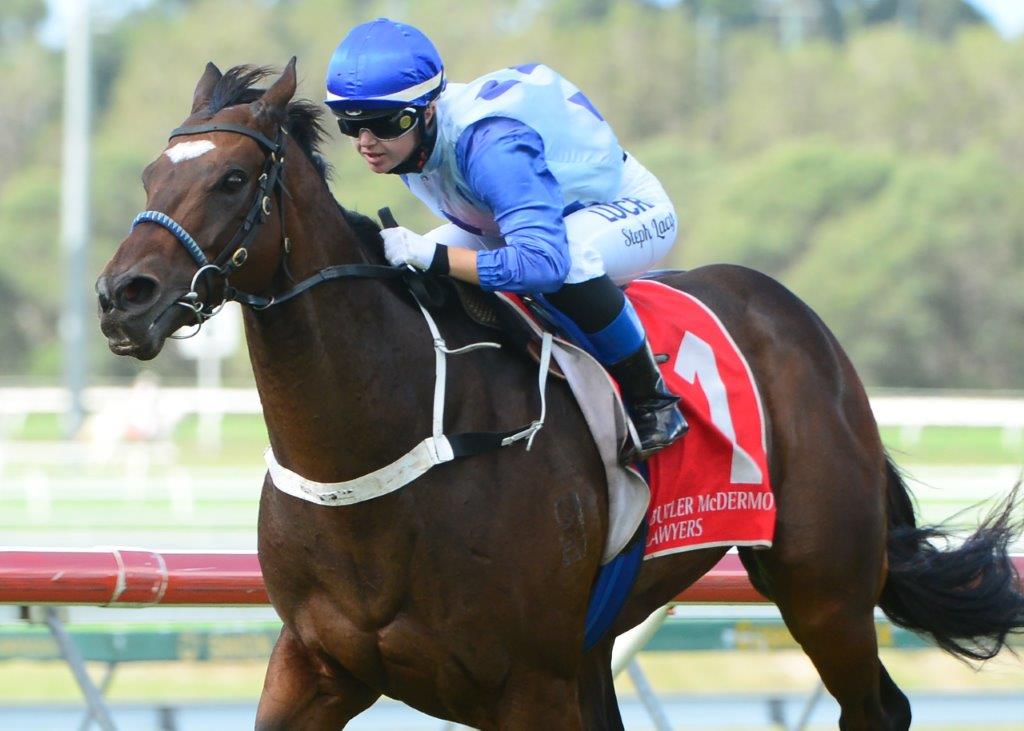 Lacy's first victory came on a horse named Ten To Life for Barry Gill at the Queensland Country track Gympie. "I also rode another winner for Barry on the same day on Bold Navigator. So that was out of this world." Lacy said that her dad being in attendance made the day even sweeter.
Cheshire, 34, decided at seven years old that she wanted to be a jockey. "Because it was a job riding horses," she said. She got on her first horse at age nine and was taught the ropes on a cheap RSPCA rescue. "She was neurotic," Cheshire said of the horse, "but taught me how to ride because it was either that or fall off." Also a New Zealand native, her first win came in 2004 at Avondale Racecourse near Auckland.
Apprenticeship in Australia is different from many other parts of the world. There are three levels of licenses, starting with Country tracks, then Provincial, then Metro. The highest rankings include tracks such as Randwick, while the Country tracks include places such as Kumbia, which runs only one day a year. Riders in Australia are considered apprentices for four years, or until their 80th winning ride at Metropolitan level."
"Country horses are usually faster on the clock," Phillips explained, "but they go to town and get eaten alive. Provincial and Metro horses sit and then sprint. They'll only go :13 to the furlong and then suddenly run home in 33 seconds. In the Bush you're going :12 to a furlong the whole way. It's a different style of racing, and therefore a different style of riding."
Phillips joked that, if she ever had to ride in America, she would "get lost". "We usually come out of the gates humming, then settle in after a furlong. American riders tend to fall out of the gate, find themselves in a spot, and then figure out what they're doing. And we race really tight while they are all over the track. I would get lost there, there's too much space."
Cheshire said, "I think a big difference from here to overseas is the pace in the races. A lot of countries just go flat bikkie the whole way, whereas here we find order, then a tempo."
'The owner wants to try a bloke'
As female riders, they have all come up against typical hesitation to put them on horses, but Cheshire said, "[It can work both ways. You do get the odd 'owner wants to try a bloke' comments when ringing for rides. But sometimes you get 'I think this one will run better for a girl, so you're on'."
"People aren't too bad," Lacy agreed. "Some are still, 'We want a senior male on. They are stronger.' But for the whole they are pretty good."
Her problems stem from a lack of loyalty. "Loyalty is something I'm starting to notice is a thing of the past," she said. "I know from personal experience that I've won on horses that no one else could get going and then struggle to get back on them. I'm not saying it's a [female] thing, just something I've noticed."
"I'm constantly on the phone chattering with people and generally trying to build up relationships," Phillips said. "It's almost more about your attitude than your talent.
"First-place prize money in the Country circuit here is about $4,500 to the winner, which doesn't go very far. But they pay down to fourth place. If it comes down to running fourth or fifth I will pick the horse up and hurl it over the finish line to get fourth."
Phillips just received her Provincial license. The process was lengthy. "They have a riding skills panel, and you apply for an upgraded license. At each level you have what's called a claim [weight allowance], with the idea that it's an incentive for trainers to put kids on because the horses will carry less weight."
After some of the things she has seen on the racecourse, Phillips was ready for the next step.
"I was riding a horse named Hidden Chief at Birdsville and a massive dust storm just appeared out of nowhere," she said. "They had these traffic barriers on the track and one got thrown straight at 'Chief' and I. Another time there were emus running across the infield at a track called Gayndah. I was riding a mare named Court Ya and she gawked so badly that she stumbled. I got launched onto her head, but she threw me back in the saddle and we finished the race!"
She also noted that her closest track had to put up a 'roo fence' to keep wallabies and kangaroos off the course during races.
The craziest story
Lacy, who was the leading Country apprentice two seasons ago, recalled an incident from when she went riding at small track named Injune. "We get to the barriers for the cup race (which I won on Regal Prince), and they said, 'There will be a slight delay, we have locked the keys in the truck that was towing the barriers, so we can't move the gates after you jump.'"
But it is Cheshire who has the craziest story of them all.
She was riding at Murwillumbah in August, 2017, and the bridle on her mount, Secret Blend, broke and slipped off after the start. A fellow jockey tried to help her stop during the race, but Secret Blend kept going. An outrider on a pony approached after the race, but there was nothing to grab to slow Secret Blend down. Cheshire made another two circuits of the track, carefully keeping her balance while trying to coax her mount to a stop. With everyone safe after the incident, the story ended up going viral worldwide.
"That would be my craziest experience to date," Cheshire said.
With years of riding left between them, it is likely that all three jockeys will have more stories to tell in the future. Until then, Cheshire, Lacy, and Phillips are just happy to be pursuing their dreams.