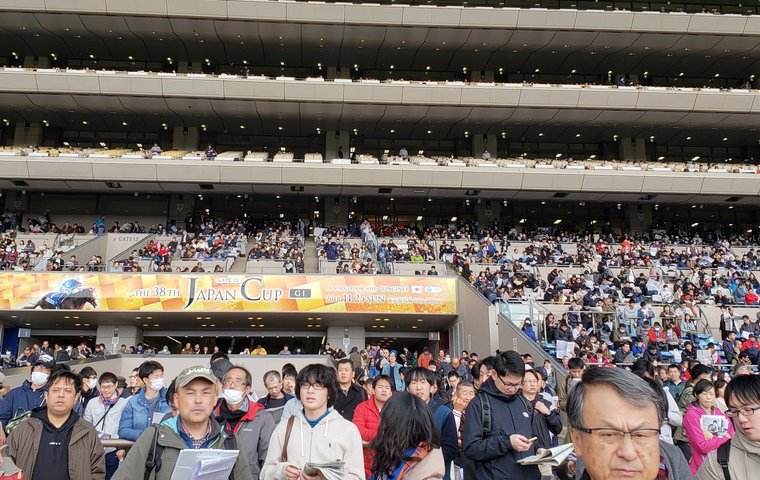 In the course of a year of racing, there are always stories that catch you off guard. This article, in particular, is one that I never could have envisioned myself writing a year ago. It's not filled with bad news or one that has a sad ending. It's actually about one of my most unexpected and enjoyable racetrack experiences in more than 45 years of following Thoroughbred racing.

When 2018 started, I did not expect to spend Thanksgiving nearly 7,000 miles away from my home in Connecticut watching a horse race in Tokyo.
Yet fate works in mysterious ways and I'm certainly delighted at the twists and turns that brought me to Japan for the Japan Cup.
Yes, Japan.
For someone who proclaims himself to be averse to traveling, 2018 has been a rather whirlwind year, with previous travels to Gulfstream Park in Florida, Pimlico in Baltimore, Royal Ascot in England, some lengthy stays at Saratoga, and Churchill Downs in Kentucky.
Capping the year with a journey to Japan was a fitting exclamation point since it was a trip that opened my eyes to how something so seemingly different can be as enjoyable as something in your own backyard.
After spending a couple of days at the Japan Racing Association's Tokyo Racecourse taking in the scene at the races in an amazingly courteous and fascinating environment, I came away with a feeling that mixed parts of Belmont Park with a dose of Saratoga – high praise indeed from a longtime New York racing fan.
What I found was a racetrack as big and majestic as Belmont Park with grounds that seemed even larger than the backyard area at the Elmont, New York, racetrack.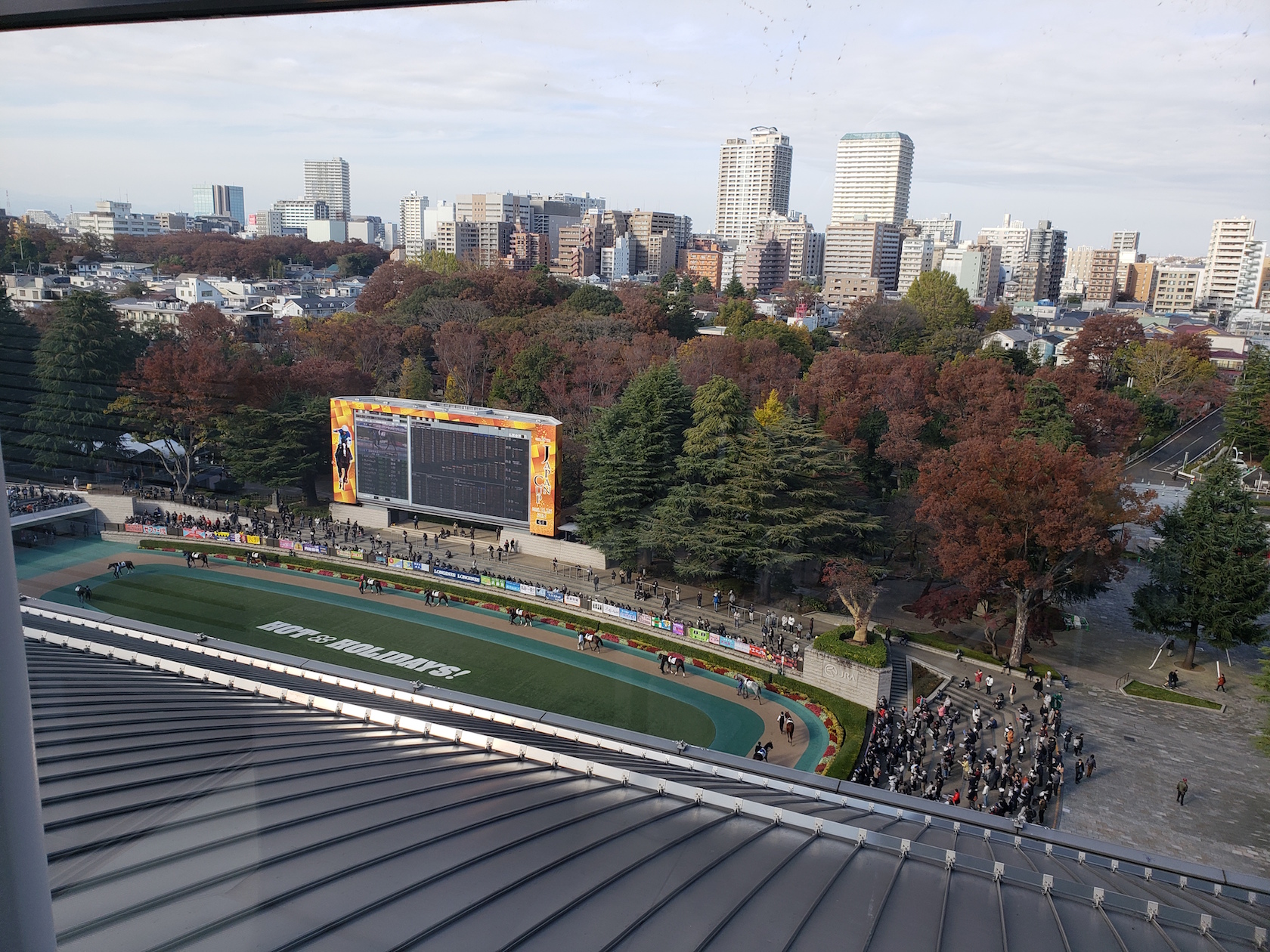 Yet what was even more impressive was a Saratoga-esque love for horse racing that could be seen from one end of the facility to the other, reminiscent of what you experience when you visit the Spa in the summertime.
The number of people on hand for the Japan Cup – 98,988 – inside a sparkling facility rebuilt over the course of the last 20 years spoke to the pride Japanese fans have for their nation's version of the Kentucky Derby.
The total wagering on just the Japan Cup – 20,475,491,300 yen, which equates to $180.5 million – attests to their passionate desire to gamble. In comparison, the all-sources handle on the Kentucky Derby in May was a record $149.9 million.
Yet from walking through grandstand areas filled with more wagering machines than I ever seen and even more food venues than New Jersey's MetLife Stadium – with far more restrooms than the National Football League stadium – there were visible signs it wasn't just the opportunity to wager on the 11 races that attracted such a huge crowd.
A racing museum on the grounds was crowded. One particular popular destination was an exhibit honoring legendary jockey Yutaka Take on his 4,000th victory, complete with a larger-than-life photo of Take and people posing with it alongside a display of the owners' silks of all 4,000 winners.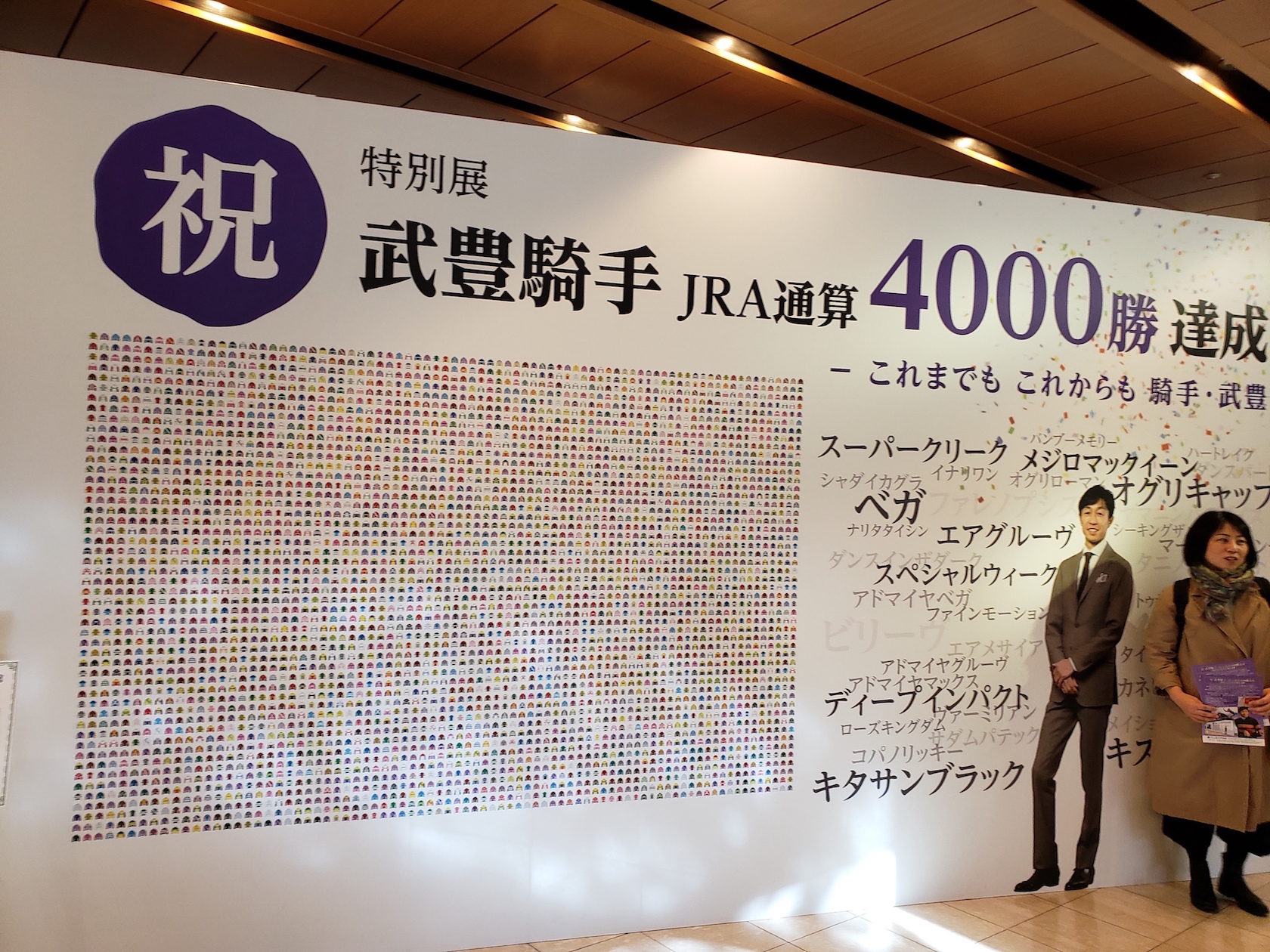 There was a large playground for children (which is open to the public when the racetrack is closed), enhancing the family experience.
And then there were the long lines in the Turfy shops. To the uninitiated, Turfy is an equine mascot created by the same people who gave us Hello Kitty, and yes, there were plenty of Turfy stuffed animals being sold. Yet beyond that, there were scores of items commemorating the horses running in the Japan Cup and Japan's great champions. People were scooping up buttons with the horses' silks or key chains with the Japan Cup runners and their post positions.
There was loud rhythmic clapping in anticipation of the start of races and the greeting the victorious Almond Eye received after her Japan Cup victory was as prolonged and warm as you'll find for a Triple Crown winner in the United States.
In contrast, I will say Royal Ascot was the greatest spectacle I have seen in racing. You can't match the scene with tens of thousands top hats and designer dresses, superb racing and both English royalty and racing royalty on hand. Yet, judging by a few conversations while strolling through the grounds, my guess is that many of those GQ and Vogue worthy fans in top hats and designer dresses could not tell you who was favored in the featured stakes.
Even at an event like the Kentucky Derby, what percentage of the fans are there for the horse racing and how many are more obsessed with posting pictures of themselves on Twitter or Instagram in a bowtie or gaudy hat?
Yet, even with a language barrier, I could see the massive interest in the sport not by selfies but by the scores of people filling out wagering slips and studying past performances that were hieroglyphics to me.
As for the quality of the racing, I'm not the best judge. I can't envision it being on a par with Royal Ascot, yet there were competitive, full fields. On Japan Cup Day, only one of the 11 races had less than ten starters. Seven of the 11 had 14 or more starters, including the featured race, which had 14 starters racing for more than $5 million, and the wagering pools were massive.
I was thrown off by their "newcomers" races, which are for horses making their first start. A race with 16 horses who have never started before seems like quite a challenge for handicappers, but, just like American racing, following the toteboard and connections was a big help.
Unlike European racing, Japan offers a mix of dirt and turf racing, giving the card a nice variety.
Measuring the overall strength of the cards is beyond my scope, but I did see a few horses who could probably be competitive anywhere they go.
Kentucky possible
On Saturday, Nov. 24, the Cattleya Sho topped the card, a stakes for 2-year-olds that is part of Japan's Road to the Kentucky Derby series. Make Happy registered an impressive 2½-length victory and afterwards the English-speaking journalists peppered owner Teruya Yoshida and trainer Koichi Shinkai with questions about the chances of their horse being in Bluegrass country on the first weekend in May.
They said it was possible if all goes well, but the Derby wasn't their target. You see, Make Happy is a juvenile filly, so for Yoshida and Shinkai, the Kentucky Oaks was a more likely spot for her, which would no doubt be sweet music to Churchill Downs officials if Japanese fans are allowed to wager on the Oaks (the JRA offers international simulcast wagering only on races with Japanese-based horses in the field).
Another filly, however, was the star of the weekend. Just the fifth winner of Japan's Triple Crown for 3-year-old fillies, Almond Eye beat older males in dazzling fashion in the Japan Cup, winning by 1¾ lengths while covering 2,400 meters on turf in the brilliant track-record time of a blistering 2:20.6, breaking the old mark by a second and a half (see video above).
Even more amazing was her change in running style. In her previous race, the Shuka Sho, she used a scintillating, wide rally from the back of the pack to win decisively and clinch the Triple Crown. In the Japan Cup, she was second or third most of the way and then took charge in the stretch.
It's quite a way off, but her trainer, Sakae Kunieda, said he was quite willing to face two-time Arc winner Enable in next fall's Prix de l'Arc de Triomphe, which should be a sensational showdown, if it materializes.
Five stars of the 'Year of the 3-year-olds'
Overall, it's definitely been the Year of the 3-year-olds for me as my travels have allowed me to see the 13th American Triple Crown winner, Justify, as well as Breeders' Cup Distaff winner Monomoy Girl, the brilliant Alpha Centauri at Royal Ascot and now Almond Eye. I'll even include Breeders' Cup Turf runner-up Magical, who was a very game second to Enable at Churchill Downs, on that list of sophomores.
That's a quintet that will be tough to top in 2019.
On another front, wagering was my pet peeve at Royal Ascot. There were too few races (six) and too much post-race singing. But in Japan, the gambler in me was quite satisfied. The two days featured 23 races and there was even a break (I was told it was for lunch by a JRA official) of about an hour after the fourth race, so it was a full and enjoyable day of racing with plenty of time to soak in the atmosphere.
The wagering menu consisted of win, place, each way (win and place), bracket quinella, quinella, exacta, quinella place, trio and trifecta wagering, which was smaller than the standard American fare.
The bracket quinella seemed interesting as it grouped two horses in adjacent post positions. For example, horses in posts one and two are betting unit 1 and posts three and four are betting unit 2, etc. It seemed a safe way to wager, but when I was told that if the two horses in that bracket finish 1-2 you can only cash if you wager on 1-1, not 1 with the third finisher, I limited my wagers to win, each way and exactas.
I finished about even by following the better jockeys (mostly Christophe Lemaire, Ryan Moore, William Buick and Keita Tosaki) and trainers (Hideaki Fujiwara and Yoshito Yahagi).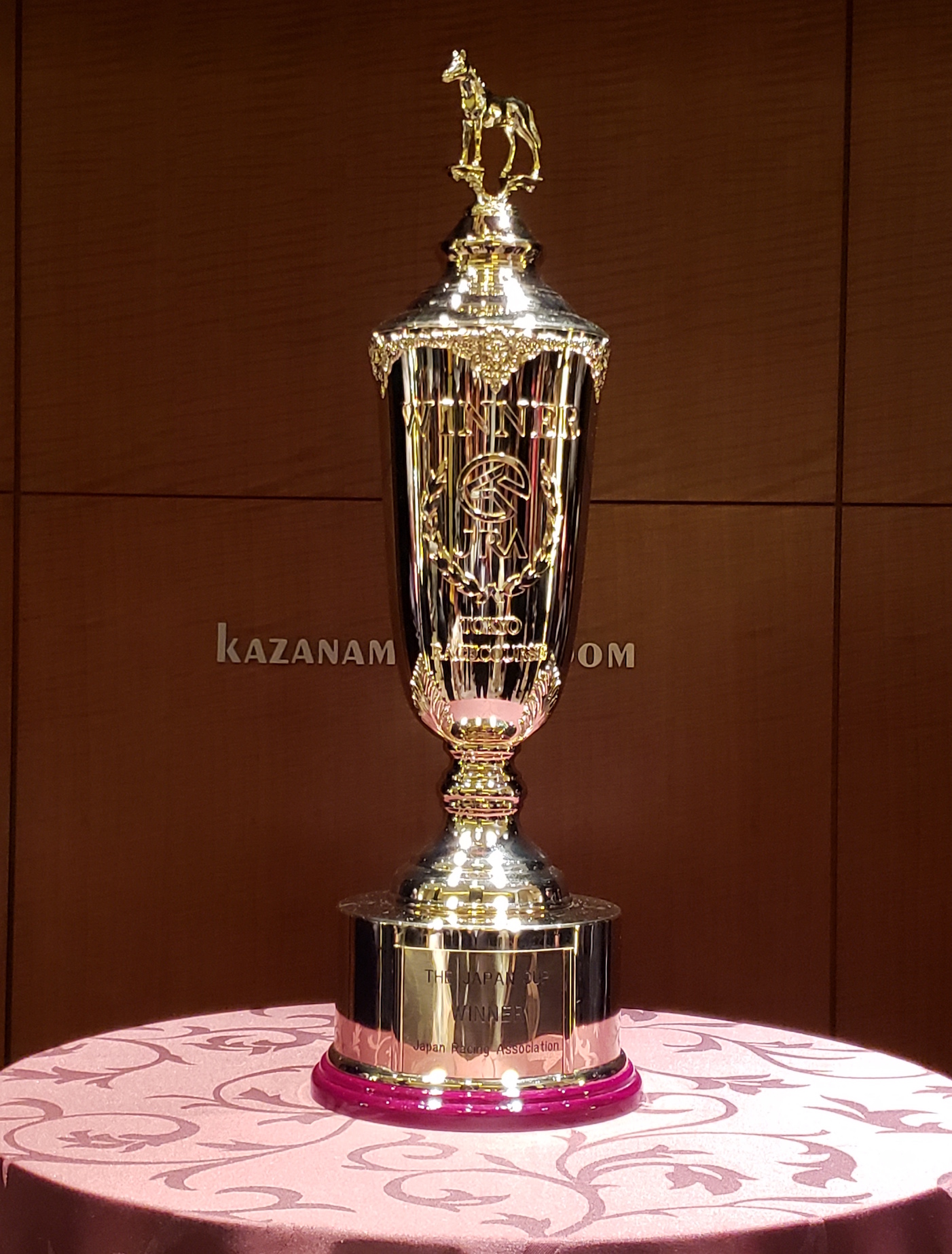 On Japan Cup Day my U.S. ADW offered separate-pool wagering so I was able to shop around for the best price and also play doubles and Pick 3s in the U.S. pools, which added to the enjoyment of the day.
Of course, I had my own wagering mishap. After a few races on my first day, I read the English program and saw a horse with a top jockey who looked much the best on form. I could decipher only the win odds on a monitor in the pressroom, and saw odds of 6.1 on the screen, which I believed was a huge overlay for a horse who looked outstanding on paper.
The JRA media staff were extremely helpful during the trip and, in this instance, they guided me through the process and showed me how to fill out a betting slip by using a clear plastic covering for the ticket that pointed out which boxes to check off. They then escorted me down a long hallway to the betting windows and I put down 2,000 (yen) on the horse.
Make that, I tried to put down 2,000 yen.
Unfortunately, that moment was when I found out that Japan Racecourse and the JRA are not affiliated with the Stronach Group. Wagering in Japan is cut off two minutes before post time, so I got shut out.
A 'missed opportunity'
We walked back to the foreign pressroom, where we watched the race, and, of course, my horse won. I was saluted for my prowess in handicapping, but I lamented being shut out, pointing to the screen and saying that I could have turned 2,000 into about 10,000 (yen, sadly, not dollars). That's when I was told I was looking at the odds for the wrong racetrack.
In reality, the real odds on the horse I liked were about 4/5 or $3.60 for a $2 wager. He was indeed as big a favorite as I had surmised and instead of missing out on about $100 in profit, I missed out only $16. So, the missed opportunity did not sting as much, though I did get a great story to tell.
Oh, and to steal a line from The Right Stuff, on that glorious day in November 2018 for a brief moment I became the greatest handicapper of Japanese racing anyone had ever seen – cue the orchestra. Of course, it was a title that was removed a race later when my selection finished eighth.
Oh well.
What I didn't expect about wagering in Japan involved the use of wagering slips. All bets, even those made with a teller, required a betting slip. It was a throwback for me to the 1970s when you filled out a betting slip with your horse's betting letter at a New York City Off-Track Betting parlor.
Nor could some of the machines cash winning tickets.
Given how Japan is on the cutting edge of technological advancements in electronics, the lack of touch-screen wagering was surprising.
It wasn't the only surprise, which made the trip so enjoyable. Finding out you can travel across the Pacific Ocean to a far-away continent where they speak a different language and discover that there's a universal language for loving horse racing is not just something very special. It's a reason for fans of the sport to put visiting Japan for a major race on their bucket list.