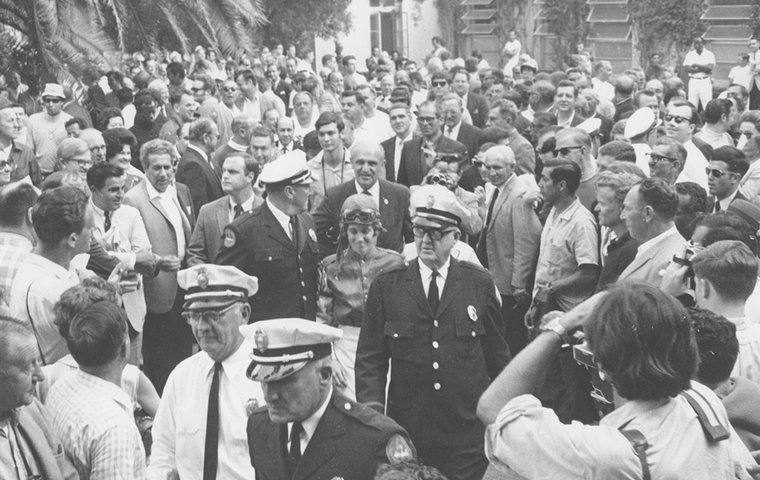 In late 1968, the Jockeys' Guild issued a statement in opposition of females being allowed to participate against male riders. Nick Jemas, a former jockey and the guild's national managing director, said, "While every rider knows he has to look out for himself in the course of a race, there are times when his life may hinge on the cool judgment and skill of a fellow jockey. A woman's emotional makeup might betray her at a time like that. It could also imperil the lives of the other jockeys, not to mention her own."

In many ways, the barriers that jockey Diane Crump broke through 50 years ago this week seem light years removed from American horse racing of today. In other respects, not that much has changed, as female jockeys are still a stark minority in the U.S.
Crump debuted on February 7, 1969 - 50 years ago tomorrow - at Hialeah Park and broke open the door for women jockeys in the U.S. and eventually across the world. Within months, females took part and prevailed at major tracks around the country. Crump herself won a stakes race at Fair Grounds less than two months after her debut, and within 15 months she would be riding in the Kentucky Derby.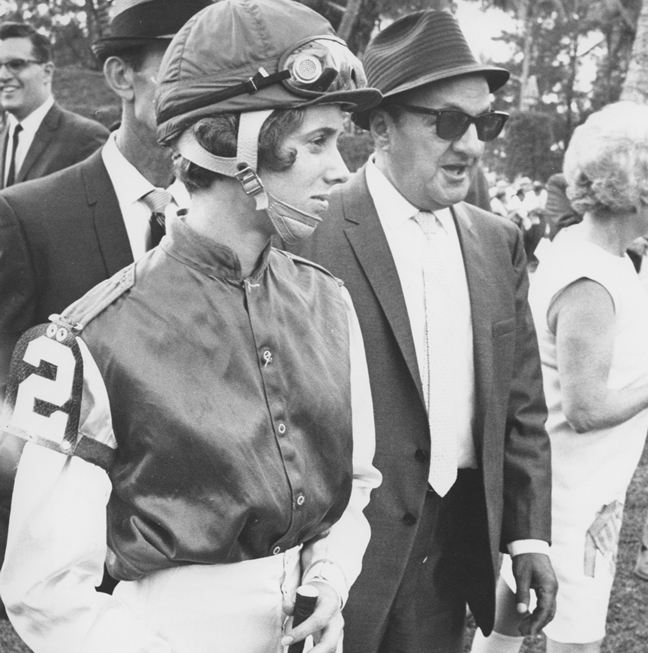 Five decades later, a Derby victory has still been elusive for female riders, but Rosie Napravnik, Julie Krone and others have swept away many other glass ceilings for American racing's most prestigious events.
At the same time, the ranks are thin, with the Jockeys' Guild reporting that women make up just eight percent of its membership. In the absence of Napravnik, who retired at the top of her game in 2014, when she won the Breeders' Cup Distaff, Kentucky Oaks and three other G1s in her final season, no females ranked in the top 100 jockeys by purse earnings in 2018.
Meanwhile, in New Zealand, females made up 43 percent of the country's licensed jockeys in the 2017-18 season, and, for the sixth time since 2005, a female accounted for the leading riding title.
This wave of female jockeys developed even though New Zealand did not allow its first female jockey until 1978, as one of the final frontiers after Crump's breakthrough. Australia also was late to the game, allowing its first sanctioned female jockey in 1979, but now boasts five of the top seven females in the TRC Global Rankings, which measures achievement in Group and Graded action over a rolling three-year window.
Crump rode professionally until 1999, and has moved on to another successful career with horses in Virginia, where she is an agent in private sales of show and sport horses.
That realm of competition gives Crump an interesting perspective in assessing the state of play for female jockeys today and compared to her trailblazing roots.
"Women are so involved today in so many of the horse sports and they ride at the very top level," said Crump, who lives in Northern Virginia. "I don't know why that's not the case in Thoroughbred racing. I mean, they have shown they are capable, but the quantity of riders is nothing like you see with other equestrian sports, where there damn sure is a lot of them and many of them are amazing.
"In sport horses, I would say it's at least 95 percent women. It's dominated by women. Obviously it's more accessible for any kid, girl, whatever to get involved with show horses, with sport horses, than it is the racetrack. We just have so many horse outlets. It is very, very popular, but that has not led to a big percentage of female jockeys.
"The funny thing is that, when I first started working on the backside of a racetrack, at Florida Downs, which is now Tampa Bay Downs, I was the only female there. For me, it was instant fascination. I was 13 and worked on a farm and I would sneak into the track and little by little I learned how to do everything. But I was just about the only female there in the stable area, probably 99 to 1 among any of the help on the backside.
Tiny trailer
"Year after year, you would start seeing a few more women working there, and, by the time I started racing, there were more women galloping and doing other things - grooms, hotwalkers, whatever. You saw that and then, over the course of my career, it got where it was 50-50, especially among the exercise riders."
At age 20, Crump finished tenth at Hialeah with her first career mount and came back on the same horse three weeks later at her home track, Florida Downs, to score her first win. Her dressing room that day was a women's restroom. The next year, the track supplied a tiny trailer as the female 'jockey quarters'.
"I guarantee it was an 8 by 12 trailer, and it was there for years and years," Crump said. "Maybe one or two girls would ride there in the 1970s. As I wrapped up my career, in 1999, I had been training and I took a string to Tampa Bay Downs, so that would have been 30 years since I got started.
"When I went back to Tampa, the girls' jocks room was upstairs and the mens' jocks room was downstairs. The space was 50-50, equal, and the riding colony at that time was even too, half of them were women. To me, that meant a lot, that in 30 years it was equal, at least at that one track that happened to be my home track. A lot of the girls that were riding were daughters of the people that I came up with as a kid, whether they were a trainer or a jockey or whatever.
"I felt a sense of satisfaction there at the end of my career, that as a woman if you have that desire to be a jockey, at least you have that opportunity. We proved we could do it, and at least I am the one who got to start proving it, and I don't think anyone said after any race I rode that 'I don't know how no one got killed because of her'."
As for the modern game, Napravnik feels she was given a fair shake overall throughout her career, even though she did start out going by 'A. R. Napravnik' early on, following old-school advice from Maryland trainer Dickie Small to try to avoid prejudicial prejudgments of her ability.
"I thought that was overkill, but at that point in my life I was 17 and I barely recognized the difference between men and women," Napravnik said. "Now, at 30, with two kids and a husband, I totally get the difference. I did find that it probably served its purpose if someone went through the standings and was totally unaware of who I was, like, say a trainer who was shipping their horse into Maryland for a stakes race. That would help me in that they wouldn't have to consider that I was female, they would just go by my results.
Establishment period
"Having said that, once I was established as competitive and successful, and everyone in the country knew I was female, [and] they would still go to the top of the jockey standings and work their way down.
"I think there's just an establishment period where any jockey has to prove themselves as competitive.
"As far as getting opportunities, that is what it is all about. There was maybe one point in my career, when I went to New York, where I wondered if being a female was hurting my business, that maybe they were tougher on girls there. It was a short period of time before I reality-checked myself and realized the reason I was having a more difficult time was that the riders were better and I was no better than they were.
"I think society will always consider that period where you have to establish yourself as being an equal, and you do, but the opportunities are there."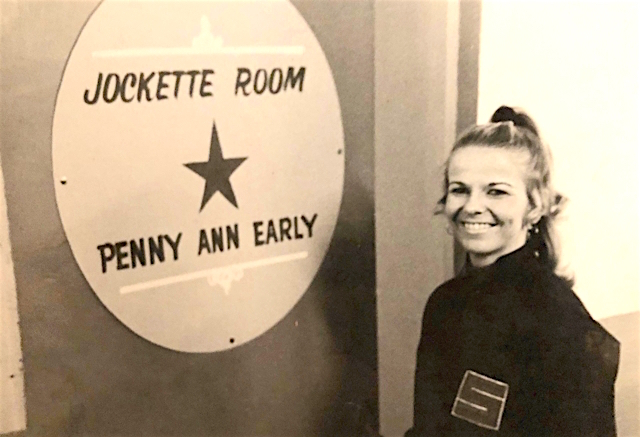 In her final season as a jockey at Fair Grounds in New Orleans, Napvravnik mentored Ashley Broussard, who is now well-established as one the leading riders on the Louisiana circuit.
"She has been the leading rider at Delta Downs and that has to be one of the most ruthless jockey colonies that there is," Napravnik said. "You want to talk about the southern boys, man, they are tough on her there, but she had the background and the horsemanship to begin with, she worked for Steve Asmussen for a while and was very well prepared.
"I think that's what makes it hard for a lot of young American jockeys, male or female, to break in today: they just don't have the background compared to riders who come from places like Puerto Rico with the jockey school there.
"I feel lucky for the foundation that I had, working with horses from when I was very small. Ashley had a similar background. I mentored her in my last year, and it was so fun for me because she had 'it', and she went on to prove it, so that's been great to see. For me, I always wanted to let my results stand out and in every other way to blend in."
Timeline: female jockeys in Thoroughbred racing
October 29, 1968, at Laurel Park in Maryland
Kathy Kusner, an Olympic medalist in show jumping, is the first female to be granted a standard jockey license from a major racing jurisdiction, after a judge overturned the Maryland Racing Commission's decision to twice deny Kusner's application. Although at the outset of the record, it was stipulated that sex (defined as being female) was not in issue, we nonetheless feel that was the only issue," Circuit Court Judge Ernest Loveless said in his ruling, which was accepted by other state commissions as a precedent.
November 1968 at Churchill Downs
Jockeys refuse on three occasions to ride against Penny Ann Early, who would have been the first female jockey to compete against males at a major track* in the U.S.
November 28, 1968, in Louisville
Early plays one second of an American Basketball Association game for the Kentucky Colonels, just long enough for her to throw the ball inbounds and immediately have a timeout called to allow her to depart. The Colonels signed her to a one-game contract as 'an expression of sympathy' for her struggles to reach the races at Churchill Downs.
January, 1969, at Tropical Park in Florida
Male riders threaten boycotts, preventing both Barbara Jo Rubin and Diane Crump from racing.
January 28, 1969, at Hobby Horse Hall Track in Nassau, Bahamas
Rubin wins with her first professional mount.
February 2, 1969, at Aqua Caliente** in Mexico
Penny Ann Early finishes behind Alvaro Pineda in a match race in Tijuana, across the border from San Diego. Pineda was America's second leading jockey by wins in both 1967 and 68. A track official had Early and Pineda kiss four times for photographers before the race and again afterwards.
February 7, 1969, at Hialeah Park in Florida
Diane Crump finishes tenth as the first female jockey to race against men at a major track in the U.S.
February 22, 1969, at Charles Town in West Virginia
Barbara Jo Rubin becomes the first female jockey to win against men at a sanctioned pari-mutuel track in the U.S.
March 1, 1969, at Florida Downs (Tampa Bay Downs)
Crump, with her parents in attendance at her home track, achieves her first win.
March 1, 1969, at Santa Anita
Tuesdee Testa, the track's first female jockey, wins with her second career mount.
March 7, 1969, at Pimlico
Barbara Jo Rubin scores with her first mount in Maryland.
March 14, 1969, at Aqueduct
Rubin also wins with her first mount as New York's first female jockey.
March 29, 1969, at Fair Grounds in New Orleans
Crump is the first female to win a stakes event, prevailing on Easty Lime in the $20,000 Spring Cup Handicap.
April 29, 1969, at Churchill Downs
Crump also is the first female to win a sanctioned race in Kentucky.
September 30, 1969, at Pocono Downs in Pennsylvania
Kathy Kusner records her first win in a sanctioned flat race. Kusner had been sidelined with a leg injury since shortly after she received the license.
May 6, 1972, at Kempton Park
Meriel Tufnell became the first female rider to partner a winner in Britain under the rules of racing, albeit in a race with all-female jockeys.
April 1, 1974, at Nottingham
Linda Goodwillwins the first British race with both male and female jockeys.
March 31, 1979, at Rosehill
Linda Jones becomes the first female jockey to ride in a professional race against men in Australia. Jones also was one of the first females to receive a riding license in her native New Zealand, where females now make up more than 40 percent of the country's jockey ranks and often in leading roles, with women winning six premierships since 2005.
1982
Mary Russ is the first female jockey to win a North American G1, with Lord Darnley in the Widener Handicap at Hialeah.
1987
Julie Krone is the first woman to win a riding title at a major American track, topping the standings at Monmouth Park, the Meadowlands and Atlantic City.
June 5, 1993, at Belmont Park
Krone becomes the first female to win a Triple Crown event, scoring on Colonial Affair in the Belmont Stakes.
August 21, 1997, at York
Alex Greaves guides Ya Malak to a dead heat for the win in the Nunthorpe Stakes, the first victory in a British G1 for a female rider.
2000
Krone is the first and only female jockey elected to the National Racing Hall of Fame.
2011
Rosie Napvravnik is the first woman to lead the jockey standings at Fair Grounds in New Orleans, finishing with 34 more wins than the runner-up.
May 4, 2012, at Churchill Downs
Napravnik achieves another milestone for a female rider when she becomes the first woman to win the Kentucky Oaks, aboard the appropriately named Believe You Can. Napravnik captures the Kentucky Oaks again in 2014 on Untapable, before retiring that fall after guiding Untapable to victory in the Breeders' Cup Distaff.

*Longacres in Seattle had staged at least one race with four male and four female riders in the 1930s, while female jockeys also had often raced against men at fair and bush tracks.
**Aqua Caliente hosted a female jockey race, known as the Powder Puff Derby, for years. In 1949, female jockey Wantha Davis defeated Johnny Longden in a match at Aqua Caliente. Davis is widely credited with winning more than 1,000 races between Caliente and fairs and bush tracks, as well as an annual all-female race at Pimlico.