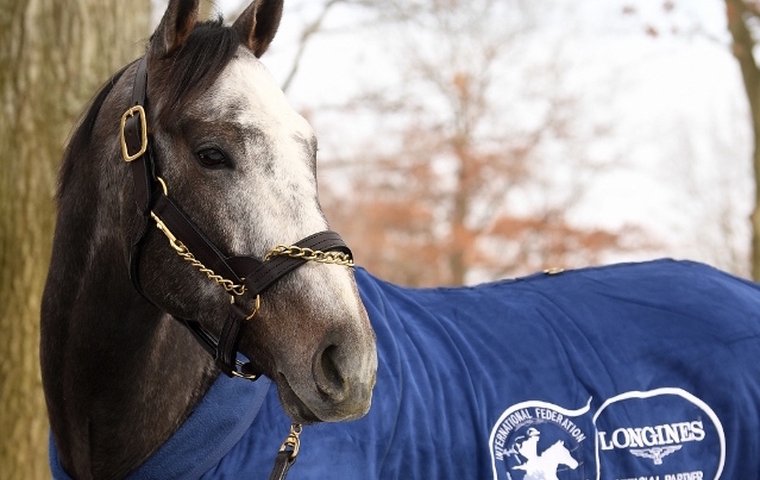 A certain amount of muted enthusiasm greeted the Longines World's Best Racehorse Rankings when they were revealed in London on Tuesday. Okay, Arrogate was devastating in Dubai, but few impartial observers could quite square his three subsequent defeats with the pronouncement that he was the best racehorse anywhere on the planet (for the second year in succession).

This is not the first time the end-of-year verdict from the handicappers of the IFHA (International Federation of Horseracing Authorities) has prompted a degree of head scratching within a significant swathe of racing opinion. Indeed, back in 2014, the Japanese 5-year-old Just A Way had far less concrete claims to the title than Arrogate does now.
In both cases, the key was a race at Meydan in March. The Juddmonte colt's performance in the Dubai World Cup last year was one of those rare instances when you can barely believe what you're seeing - maybe up there with the best of Frankel or Secretariat, or (a personal favourite) Chautauqua's utterly impossible victory run to win his third straight T J Smith Stakes in April, 2017. Just A Way's win in the 2014 Dubai Turf was almost as impressive (see video below), although his most significant victims on that occasion undoubtedly had better days to come.
In each case after Meydan, both Just A Way and Arrogate simply faded away.
Arrogate ran three times more but was barely a shadow of the magnificent beast who had set the sport alight at Saratoga, Santa Anita, Gulfstream Park and Meydan. So much so that he has no chance of taking the U.S. Horse of the Year crown from his immediate victim in Dubai, Gun Runner, at the Eclipse Awards later today.
It was like that with Just A Way. After the splendour of Meydan, his season fizzled out tamely. He scrambled home in the G1 Yasuda Kinen over a mile, finished down the field behind Treve when asked to stretch his stamina out to a mile and a half in the Arc, and then finished second in the Japan Cup and fourth in the Arima Kinen, both over the longer trip.
Precious little evidence there to back up the contention that this was the best horse in the world. He wasn't even considered the best horse in Japan if that country's Horse of the Year title is any reflection. That honour went to the mare Gentildonna, who won the Arima Kinen and had taken the Dubai Sheema Classic on the same day at Meydan that Just A Way produced his pièce de résistance.
Interestingly, despite a career in which she won seven G1s, including two Japan Cups, and became the highest-earning racehorse in history (she now lies second to Arrogate in that league table), you'll have to go down an awful long way in the Longines World's Best Racehorse Rankings order of merit for 2014 to find Gentildonna. The daughter of Deep Impact was rated only the joint 78th best horse that year.
Of course, the Longines World's Best Racehorse Rankings provide an important service - strengthening internationalisation, bringing jurisdictions closer together, adding a valuable edge to a sport that has still to find an answer to the billion-dollar question 'how can we make horse racing more popular?'
But the time has surely come for a re-evaluation. Instead of just one award, perhaps there should be two. Despite a campaign that ultimately left his image slightly tarnished, few would have argued if Arrogate had been honoured for the 'Longines World's Best Performance'.
His defeat of America's subsequent Horse of the Year and a collection of top-drawer U.S. dirt performers was certainly that (it seems incongruous, incidentally, that the Dubai World Cup was rated inferior to both the Arc and the King George - both soft-ground affairs featuring many horses ill at ease in the conditions - in the Longines World's Best Horse Race order of merit, which was also revealed on Tuesday.)
A 'best performance' award would have left scope for another (perhaps even more prestigious) Longines accolade: World Horse of the Year.
Of course, it would have been no simple matter for the IFHA to decide on which runner to bestow that title for 2017. Winx perhaps? Or Gun Runner? Or maybe Enable?
The handicappers' ratings are an excellent guide to a horse's level of ability, but that's really all they should be seen as. They are fallible, and essentially subjective. There are so many factors involved - ground, distance, track, tactics, many other variable circumstances - that it is impossible to interpret precisely how good a horse actually has shown itself to be. One that wins by a wide margin will usually be awarded a higher mark than one that performs best when being produced for a late run. Yet often the hold-up horse is actually the better.
Winx, for instance, raced nine times in 2017 from February to October over distances from seven to ten furlongs, on going varying from good to heavy. She won all of them - by margins from a head to 7¼ lengths. Her performance ratings varied by 20 pounds, yet she was the same horse throughout, always superb, always imperious, always Winx.
Deciding how she compares with Gun Runner, a veritable machine on American dirt, or Enable, who was magnificent on grass over a mile and a half, can only ever be a matter of opinion. But introducing a 'World Horse of the Year' award alongside the ratings would free the IFHA of the shackles - and much of the associated criticism - of having to declare a 'best racehorse'.
And hopefully make a lot of people a lot happier.