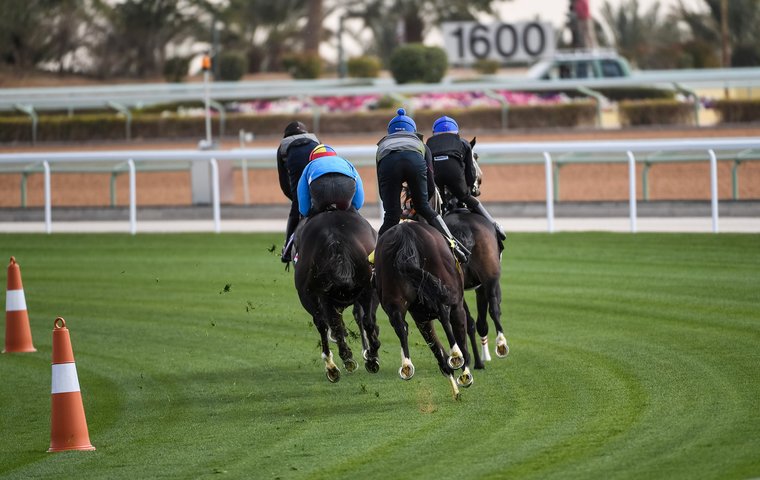 With the world's new richest race, the Saudi Cup, little more than two weeks away, understandably the main focus has been on the $20 million contest itself, which is run on the well established dirt track at the King Abdulaziz racecourse in Riyadh. But there's a lot more to the card on February 29 than one dirt race.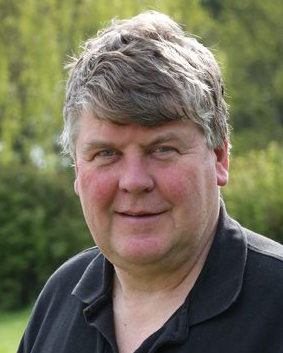 There are seven other events being run, with $9.2 million in prize money. Three of them will be on grass, with purses totalling $4.5 million for those three races alone. That puts it in the top 20 richest days on turf anywhere on the planet.
Twelve months ago there wasn't a grass track anywhere in Saudi Arabia, yet just a fortnight ago four of the world's finest jockeys gave the new track that has almost appeared from nowhere a comprehensive seal of approval after putting it to the test.
So how has this been possible? Jon Lees spoke to Dr Stephen Baker (pictured above), the head of sport surface technology at STRI, and a world-renowned turf consultant and researcher. Dr Baker has spent 35 years developing grass pitches and other sports surfaces and his expertise was key to the installation of Saudi Arabia's first turf racecourse.
He has worked at several major football championships, including the FIFA World Cup, as well as projects in Norway, Holland, Ireland, Qatar, India, Brazil, Malaysia, Australia and the West Indies.
How satisfied were you with the turf trials?
We were confident as we had been taking measurements of how the course was performing and we were more or less where we hoped to be. The grass cover is maturing all the time and we were only three-quarters of the way through the maturation process of the grass anyway. It was going to get stronger still, and we can manage it even more to get the roots down.
Did you ask the jockeys to ride the horses at a certain gallop?
We wanted them to go as per normal racing conditions so they were moving quickly because we wanted to make sure nothing was kicking out in particular. In fact it held together really well. There was minimal damage that we put back very quickly.
What will you be doing leading up to the Saudi Cup meeting?
There will be two more fertilizer applications to keep the grass growing. We will be monitoring moisture content. By bringing the moisture content down slightly, we can help the roots go down as well. At the trial, the turf was only just over two months old. Drying out slightly helps produce the root mass much deeper, which increases the strength as well. More routine tasks are taking measurements and mowing to keep the surface thriving and in good condition, plus brushing to take out any tyre marks.
What were the challenges involved?
This is the first grass track in Saudi Arabia, so that was a new era for everybody. You don't necessarily know the best materials to choose so we did a lot of work, testing a lot of materials from different areas to work out what were the best materials to use in the track construction. We were trying to find suitable gravels and suitable sand material. We brought peat as an organic amendment to help water retention and produce a little bit of a softer surface, taking away a bit of the harder characteristics, and it helps the roots to get down as well.
Working with grass type as well was very important. We started construction work in August, so we were going into the slightly cooler period for grass. We have essentially got a European grass there, but if racing continues on the grass track, it can then be swapped over to a more tropical grass that will be more suited to the conditions of 40 to 50 degrees C.
How many people did it take to do the work?
From the STRI side of things, about 20 to 40. We have had six main people coming out during the construction work and we all have our specialisms. My main specialism is construction materials. I was there a lot during the construction phase. We have another who specialises in maintenance equipment. Then we have a lot of support from people back at our base doing the laboratory testing and feeding the results through to us and the support staff working on the project.
Were you always confident it could be done on time?
Yes. The reality was we had enough time to do it. It was very tight, but the timings were quite good in that we were able to use the rye grass to do the work before it got too hot. If the race was taking place in late April or May, we would have had to rethink the strategy. We've done an awful lot of projects like this. We have a good design, good drainage and we did find good materials in the end.
Will it be done on time?
Yes. The trial clarified things. We established the grass in early November and the three and a half weeks will result in more improvement. We can make the grass longer if necessary, but being young we didn't want it to be too long for the trial. As the roots develop more, we can bring it up a little bit more. A young grass tends to lie down a bit, but we are getting into a stage where growing conditions get better and better.
What have you done before?
I've done a lot of projects all over the world with different sports. We do the football World Cups, Wimbledon, the Open golf championship and, in horse racing, I did a big one in Sri Lanka and Malaysia, plus a lot of work in reconstructing Ascot, including with the moveable crossing they have in the track. With the Jockey Club in Britain, I have done a lot of work reviewing the courses.
What else are you working on?
I have been coming out once a week each month, as well as the critical stages. At the same time, I do a lot of other projects, the main ones being cricket, horse racing, greyhound racing and a lot of football. It's really wherever they come up.
Last year I was called out to Egypt to help with the Africa Cup of Nations at short notice. Sometimes you literally don't know what's going to be happening round the corner. It's that sort of job.