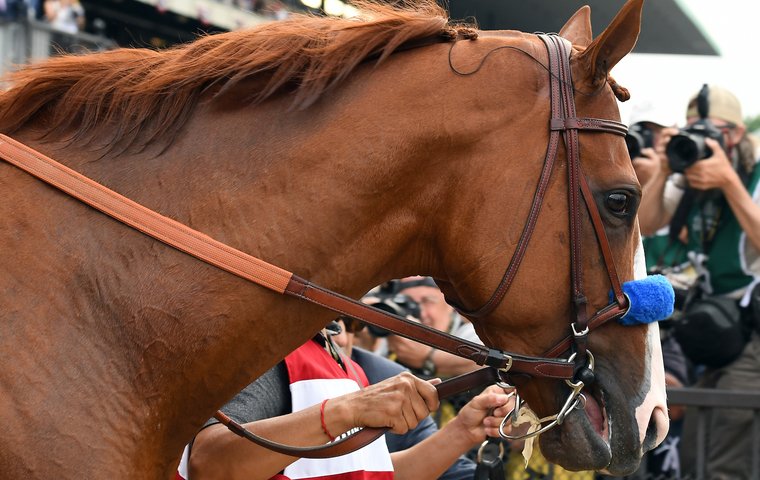 So who came out top in our poll of the American Horse of the Year finalists? Which of Justify, Accelerate or Monomoy Girl did TRC readers choose to top our poll? It appears to have been a no brainer, after all.

TRC readers have voted in their droves for the Triple Crown winner and standout 3-year old of 2018, Justify. In fact, such was the groundswell of support for the Bob Baffert-trained chestnut that the eventual result was a landslide victory for the undefeated son of Scat Daddy over two horses who also had outstanding 2018s - the magnificent filly Monomoy Girl and the formidable now 6-year-old Accelerate.
As Bob Ehalt argued so eloquently here on Sunday, Accelerate "would have been an outstanding honoree – in most years", but, for now, the "Triple Crown remains racing's greatest accomplishment and a horse who can win all three legs is deserving of the sport's most coveted prize".
The result of our poll will surely be reflected when the Horse of the Year is revealed at the Eclipse Awards tomorrow.
Result
Justify 62%
Accelerate: 28%
Monomoy Girl: 10%
The 48th Annual Eclipse Awards will be presented at Gulfstream Park Racing & Casino in Miami tomorrow. The ceremony will be hosted for the seventh time by Jeannine Edwards.