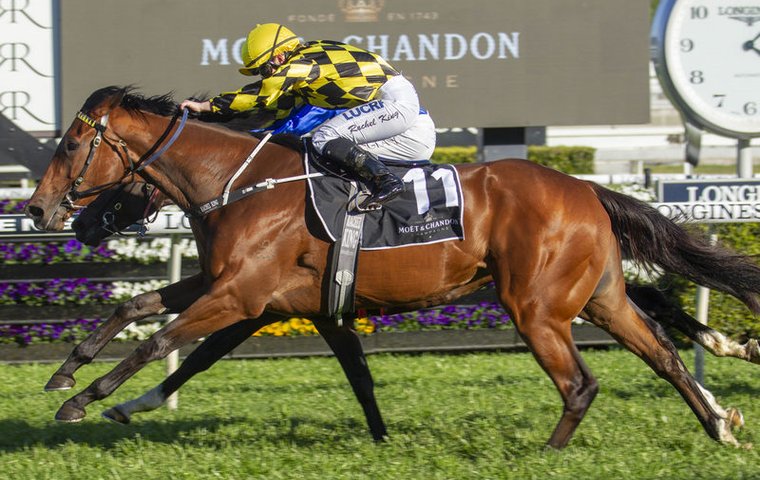 Far from being on the rise, the status of female riders around the world appears to be in decline, certainly as far as the opportunities they are getting in top-level racing is concerned. The current TRC Global Rankings, which is a measure of achievement in Group and Graded action over the last three years, has just 14 women in the top 500 - the lowest number since the rankings were first published two years ago this week.

Indeed, the situation is all the more pronounced if you look just at the Northern Hemisphere alone. Britain's Josephine Gordon, currently world #306, is the only woman in the top 500 who operates north of the Equator.
The U.S., which once led the way with Julie Krone and Rosie Napravnik, has none, and neither does France, where recent efforts to encourage female riders do not appear to have been extended to Group races. Just two women were in action on the Arc Day card that featured six G1s at ParisLongchamp on Sunday, but Delphine Santiago and Mickaelle Michel had only one ride each - both on 25/1 outsiders who finished down the field in the handicap that closed the card after the Group races were done and dusted.
None of that will matter much to Rachel King, the 28-year-old English rider who left her homeland to take her chances down under, where females get far more opportunities (although, it must be said, still not as many as you might expect at the top level).
King landed her first ever G1 on Saturday, driving 3-year-old filly Maid Of Heaven home by a head in the Moet & Chandon Spring Champion Stakes at Randwick for trainer Mark Newnham and Arrowfield Pastoral syndicate, the owners. Just watch the video below and admire her patience - and her strength in the finish.
King is the first female anywhere in the world to win a G1 since Samantha Spratt won the Harcourts Thorndon Mile on Stolen Dance at Trentham, New Zealand, in January.
This moves King (+6pts) up 69 places in the rankings to #224, making her the third highest ranked female in the world.
The two above her are both based in Australia, too, of course. Indeed eight of the 14 women still in the top 500 ride there, and five others ride in New Zealand.
WORLD'S HIGHEST RANKED FEMALE RIDERS
*Aussie Katelyn Mallyon, who is ranked 178, has retired from the saddle.
Click here for a list of all last week's biggest TRC Global Rankings points gainers.
Click here for a list of all the week's Group and Graded winners.