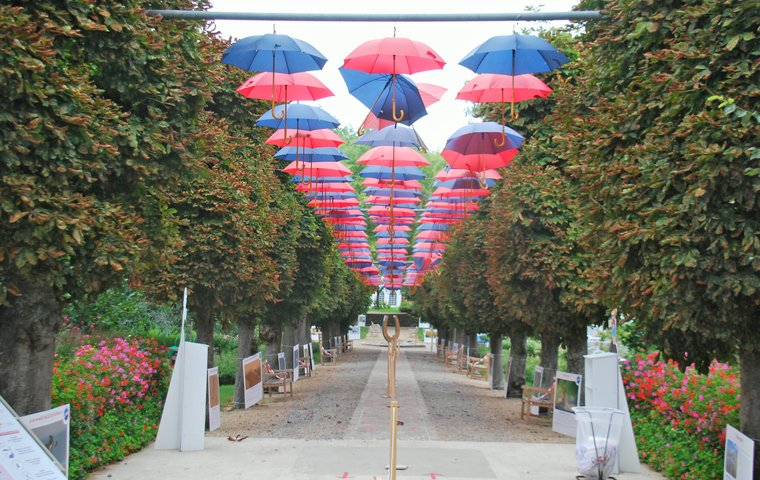 This is the story of two racing men - an American and a Briton - who have become big advocates for the sport in France. At the moment, though, they have very different perspectives on how certain aspects of the pandemic are being handled there. The American - an owner - is unhappy with the way the quarantine rules are being enforced; the Briton, a blogger on the sport, can't get enough of racing across the Channel no matter what the restrictions.

John D'Amato
D'Amato, along with fellow Italian-Americans Albert Frassetto and Mike Pietrangelo, is part-owner of Grand Glory, a close third in last season's G1 Prix de Diane at Chantilly. The filly ran third at Deauville last Sunday (August 23) in the 1m4½-furlong G2 Prix de Pomone. D'Amato had been all set to fly from his home in Florida to watch her, but France's strict quarantine rules made the trip impractical.
France is one of the few countries where spectators are welcome at the moment. Crowds of up to 5,000 are permitted. But that was no use to D'Amato. Travellers from the U.S. require a 14-day quarantine period on arrival in France, even if they test clean prior to arrival. "I have been in a losing battle with the French Consulate authorities in Miami despite testing negative for Covid," D'Amato said. "They remained obstinately opposed to allowing entry without first a two-week quarantine period, which would be in a hotel. Fury, at best, describes my feelings of having to miss attending this Group race with Frankie Dettori up."
He added, "I am disgusted with the rigidity of the quarantine, which cannot be avoided with a negative virus test."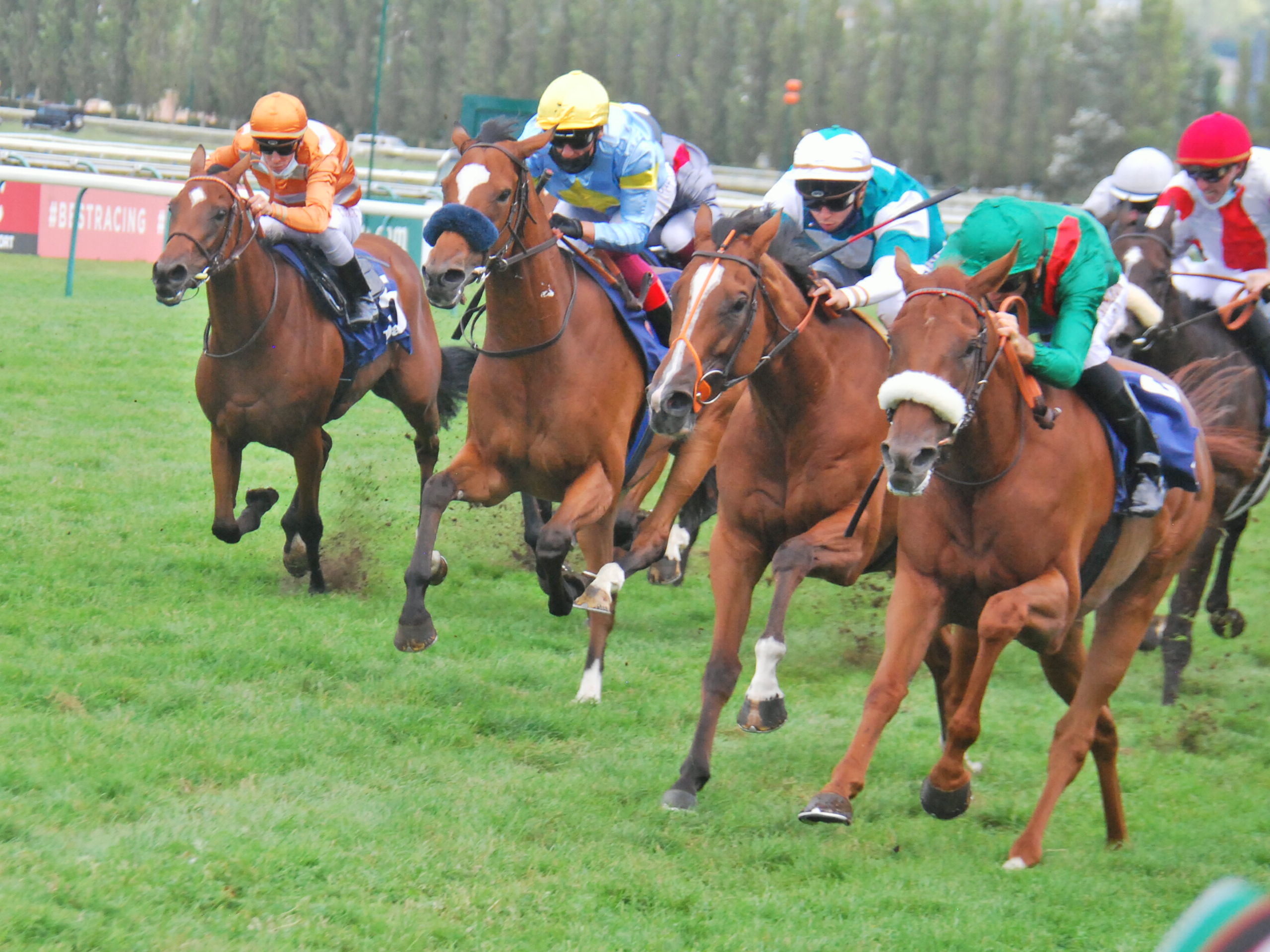 He wasn't too happy with the race either. "I was very disappointed," he said. "She disliked the track from the beginning. This was demonstrated when she finally found an opening after being blocked in deep stretch. Her normal acceleration began but could not be maintained. We are looking forward to the surface at Longchamp [for the Prix Vermeille on September 13]."
The daughter of Olympic Glory had also been entered in the shorter mile-and-a-quarter (2,000 metre) G1 Prix Romanet on the same day as the Pomone. "The Group 2, with Frankie Dettori up, seemed the better way to go on the day as the filly is better suited to the longer 2,500 meters," said D'Amato.
He added, "Naturally, we will not be going to the French sales in September either, or to see our 2-year-olds Stella Di Mare [by Sea The Stars] and Colosseo [by Street Boss], who are expected to debut the same month and, like Grand Glory, are in training with Gianluca Bietolini at Maisons Laffitte."
In total, five American-Italians are involved with D'Amato in various partnerships of seven horses, including one Kitten's Joy yearling colt arriving in October, which D'Amato owns in partnership with Vincent Viola.
"Our plans were to use all winnings and more in France to expand participation in French racing." The group has far accrued in excess of €1 million but cannot access any of it.
The Grand Glory partnership has already turned down a small fortune after the horse finished a close third in the Prix de Diane last year. "The filly was baulked twice in the race and would have won with a clear run," said D'Amato. "We turned down €2 million just after the Diane and have had other offers since. All being well, the plan is to sell Grand Glory at the end of this season."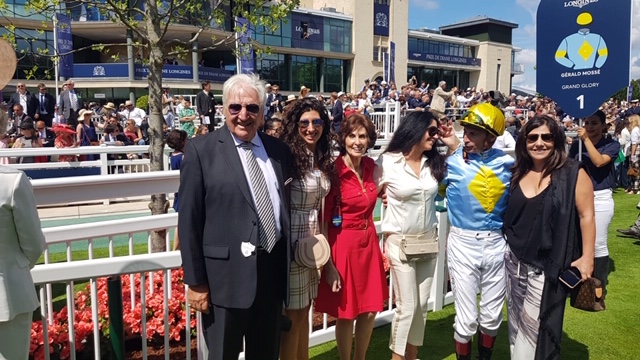 D'Amato has proved quite an ambassador for French racing. "I have recruited three or four other guys from the States to buy horses to race in France. All are pretty disgusted with the widespread use of Lasix in the States. But, because of Covid, this will be put on hold for a while."
He added, "Although I have bought horses before on the recommendation of my trainer [Bietolini] and bloodstock agent Marco Bozzi, you can't beat seeing the horse in the flesh. I don't like the idea of buying online and enjoy the sales atmosphere - the analysis, and socialising."
But he thinks the Covid pandemic will have serious consequences for the breeding industry.
"It has turned the industry upside down and some breeders are in a desperate state and will have to take some heavy losses to sell racehorses. Lots of smaller borderline breeders will go under and, as a result, the annual crop level will fall, though that is not necessarily a bad thing as we have been over-breeding, producing too many lower-grade horses that should not be racing.
"It's a great situation for the big buyers like Coolmore as they will be able to pick up the choice pieces at cheaper prices from the little guy."
Stephen Power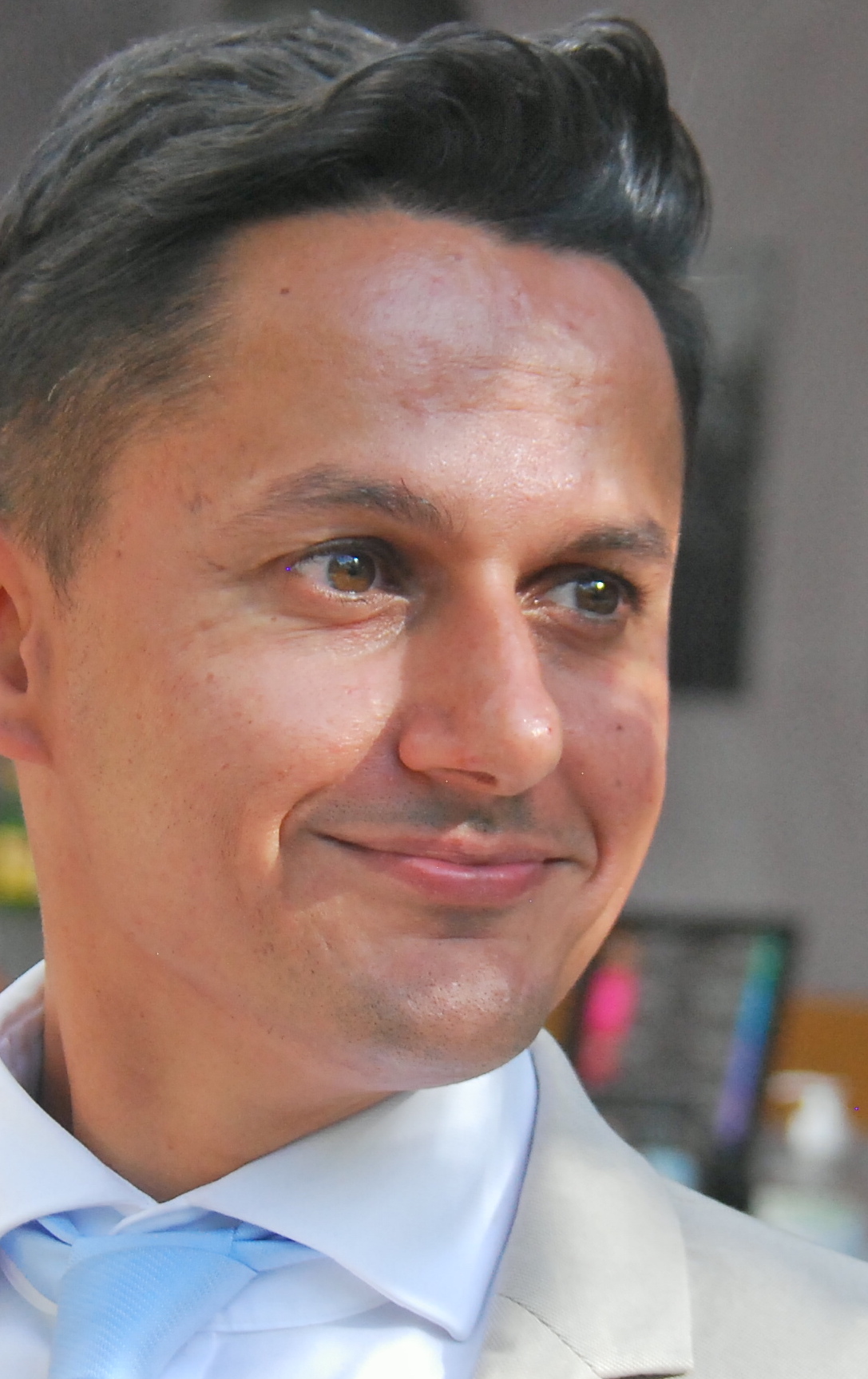 D'Amato experiences, and his attitude to the current situation in France, are in stark contrast to those of Briton Stephen Power (pictured), who joined friends on a three-day trip to Deauville three weeks ago, primarily to watch the G1 Prix Maurice de Gheest at Deauville on August 9. Power is still there three weeks later. "I've been having the time of my life," he said.
Power, who runs a UK-based racing blog, said, "After three wonderful days, I thought 'what is the point of going home, when you have good weather, relaxed lifestyle, [you are] staying at a wonderful bed-and-breakfast guest house in Trouville named La Croisonette and [there's] great racing through the month. Not forgetting Frankie Dettori was here winning some big races. It had to be the place to be, far away from lockouts and quarantine back home, plus you can't go racing there [in Britain]."
He was not swayed when Britain introduced a new quarantine rule on August 15 that means anyone returning from France to the UK must self-isolate for 14 days, and France, where the number of Corvid-19 cases had risen to levels last seen in May, reciprocated.
Two weeks later and case numbers in France have more than doubled again, wearing masks is now an obligation in Paris, even out of doors, and there is even a question mark over spectators still being allowed on the racecourse come Prix de l'Arc de Triomphe day on October 4.
None of that has bothered Power. "I have been doing the usual things," he said. "I went to the beach and had a swim and chilled out with some good friends [jockeys] Pierre-Charles Boudot, Christian Demuro and [trainer] Andrea Marcialis."
He has also been busy throughout the month updating his blog with comments on Clairefontaine and Deauville racecourses during the month, visiting the Haras de Quesney stud farm nearby and recording various live short video interviews with jockeys and trainers.
Regarding the two tracks, he said, "They may be only a couple of kilometres apart, but privately-owned Clairefontaine is a beautiful track in its own right, with a striking entrance of colourful umbrellas. It's also a great value day-out, with €5 to get in, a good meal for just €28 and Champagne a real bargain at €30 a bottle.
"The course director, Axelle Maitre, later wrote and thanked me for some nice blog comments and pictures about Clairefontaine, but the meeting I had with her was difficult as I couldn't understand her French, and it made me realise that, when the Covid pandemic is over, I will start to take French lessons back home.
"Seeing Motivator and Treve's new baby at Haras de Quesnay was a major highpoint of my stay. The stud was more laid back and calm than other studs I have visited in other countries, which seems the French way."
But Power has also learned where he needs to be careful. "It's dangerous to go to the Brok Café in Deauville and drink too many of the house vodka cocktail speciality. It's a popular watering hole at night for jockeys and owners, with a very horsey environment inside. The only real problem in the town is getting a taxi. There are only two Uber guys and you can wait a long time. It's challenging to get around."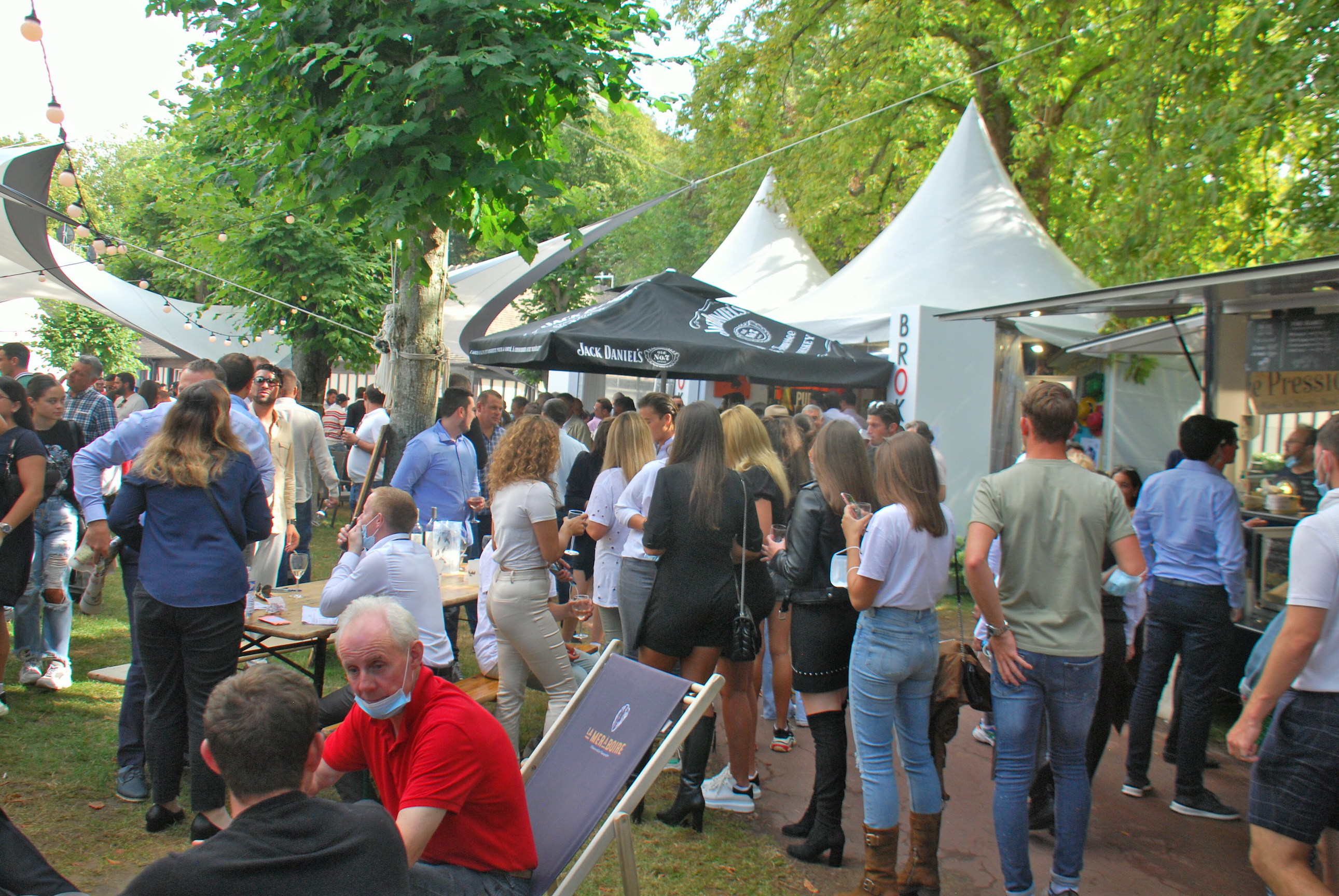 Power will be heading back to England this week as Deauville winds down, but he is not over-keen to return. "You can't go racing [in Britain], but I need to go back, especially as I normally do weight training five days a week and I am losing condition through the good life in France. It will certainly feel strange to be quarantined back home after going racing either at Deauville or Clairefontaine nearly every day for the past three weeks.
"But I will be coming back for the sales in September all being well as I am keen to buy a French-bred yearling, probably with four or five friends, to be trained in France. The great prize money here is a major attraction."