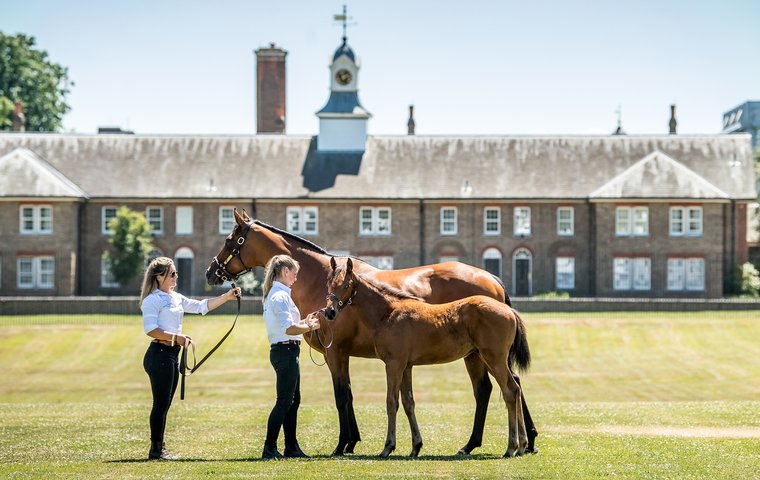 It is all too easy to knock a boutique sale. With a limited number of lots on offer, there is no place to hide.

In the case of next month's Goffs London Sale in association with Qipco, the scrutiny is particularly strong given the nature of the sale: the fact that it takes place on the eve of Royal Ascot, where a large number of its entries are qualified to run, means that the emphasis is placed heavily on the results of the Royal meeting, and its graduates' success thereafter is at risk of being underappreciated.
This intense scrutiny is, of course, an inescapable by-product of the introduction of a novel bloodstock sale concept into one of the best possible spots in the racing calendar, when the international racing world descends on Britain for the most prestigious of race meetings.
There have been some excellent results at Royal Ascot over the sale's first five years – albeit Goffs are still chasing that elusive first winner – but these results do not tell the whole story.
On the contrary, graduates have gone on to stakes-race success around the world, with Group winners in Britain, Ireland, Australia, the USA, Canada and the Middle East.
Nevertheless, the Goffs team are determined that the London Sale will deliver a Royal Ascot winner in the near future.
Five years on from the first renewal, they stand a better chance than ever of achieving that dream as vendors are enticed by the newly introduced option of bespoke conditions of sale.
Last week also saw the introduction of a slick new website.
In preparation for this year's renewal, to be held on the evening of Monday June 17, we reflect on both the sale's purpose and some of its success stories thus far, as well as the changes that are being brought for 2019.
What is the Goffs London Sale and how did it come to be?
The sale, now in its sixth year, is testament to the ambitious nature of the team at Goffs, which is led by Group Chief Executive Henry Beeby.
In 2014, Beeby, who has been auctioning horses in Britain and Ireland since he was just 19, brought bloodstock auctions back to the capital for the first time since the other of Britain's sales houses, Tattersalls, left its Knightsbridge base for Newmarket in 1965.
The London Sale concept was a novel one: Goffs would offer elite horses in training, some with entries at Royal Ascot the same week, as well as breeze-up 2-year-olds and broodmares, occasionally with foals at foot, to a wide selection of international owners, trainers and bloodstock agents. It would take place in the grounds of Kensington Palace on the eve of Royal Ascot.
It would, quite simply, be "a sale like no other".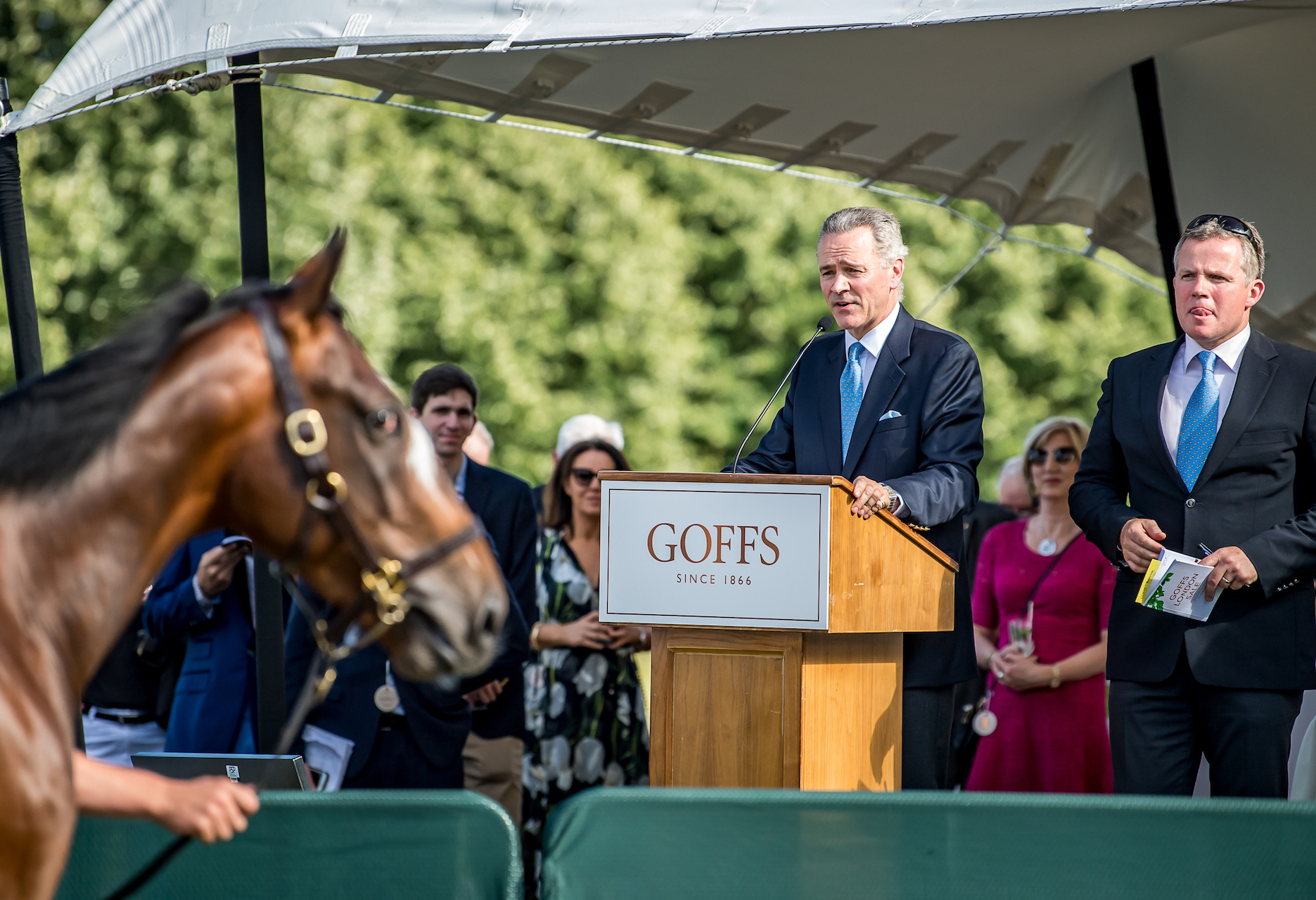 Beeby explained in the lead-up to the inaugural event: "The point about this sale is that it is a departure from the norm. It can't become just another sale. We are trying to bring the show to central London and generate new owners. It's an aspirational thing."
Indeed, aspiration was to play a big part in the buying psyche, with the horses holding entries at the Royal meeting being a key attraction for the international owner looking to jump into British racing at the very top – something that was until that point impossible unless a deal was done privately.
The challenge to find people willing to part with Royal Ascot contenders was, surprisingly, easier than Beeby had anticipated.
He explained in the run-up to the 2014 sale: "We originally hoped to get two or three horses in training with Royal Ascot entries. To end up with 19 is a testament to how well the concept has caught on, and how enthusiastic the response from vendors has been."
Since then, the sale has been refined, and today it offers between 20 and 30 lots of mostly horses in training with entries at the Royal meeting, supported by a small number of broodmares, occasionally with a foal at foot.
London Sale success stories so far
Since its inauguration five years ago, the sale has attracted active buyers from all over the globe: the U.S., Australia, New Zealand, Hong Kong, Qatar, Dubai, China, Japan, Denmark, Italy, Kuwait, Thailand, Ireland and Britain.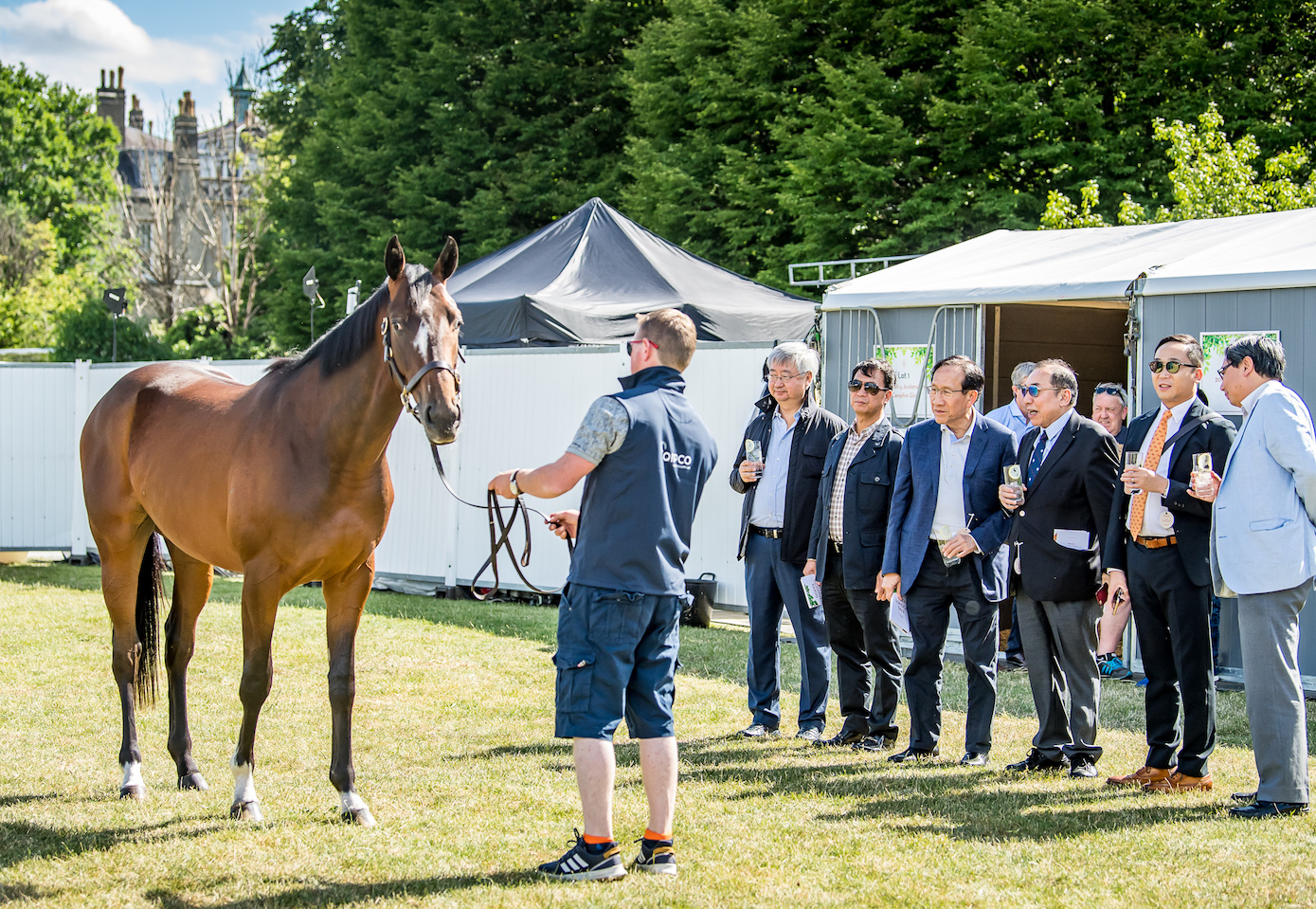 The sale enjoyed a bright start in 2014, with top lot Cappella Sansevero finishing second in the G2 Coventry Stakes the very next day. The precocious first crop son of Whitsbury Manor Stud stallion Showcasing went on to land the G3 Round Tower Stakes before retiring to stud.
The second renewal of the sale in 2015 produced classic winner Harbour Law, who was snapped up by Kiltown Bloodstock for £30,000. The following year as a 3-year-old, the Hascombe & Valiant Studs-bred colt went on to finish second in the listed Queen's Vase, before landing the G1 St Leger in September. An injury setback was successfully overcome with a third-place finish in the G1 Gold Cup at Royal Ascot as a 4-year-old, after which retirement to stud beckoned: a second graduate in as many years to go on and have a stallion career.
The 2016 sale was headlined by G1 Irish 1,000 Guineas heroine Jet Setting, who topped the sale and went on to win the G3 Concorde Stakes later in the year.
Also graduating from that sale was Madam Dancealot, who, after selling to Kern Lillingston for £100,000, went on to win the G3 Dick Hern Stakes at Salisbury in September before netting €260,000 for American interests just over a week later. The filly subsequently won two G2 contests and placed in no less than four G1s Stateside.
Fellow 2016 graduate Ikerrin Road also went on to excel across the pond. The son of Dalham Hall's Iffraaj did not run at the Royal meeting but has since won a G2 and a G3 at Woodbine.
In terms of strength in depth, however, the 2018 sale was perhaps the most impressive yet.
Shine So Bright, purchased by Alastair Donald of SackvilleDonald on behalf of the late Vichai Srivaddhanaprabha of King Power Racing for £375,000, finished an admirable fifth in the Coventry Stakes before a trio of third-place finishes later in the summer at G2 level.
This season, the Lanwades Stud-bred grey, now rated 111, has delivered King Power with listed success in the European Free Handicap, as well as a first Classic runner when finishing a creditable sixth in the 2000 Guineas at Newmarket.
Fellow King Power purchase Vintage Brut, meanwhile, disappointed at the Royal meeting when finishing down the field in the G2 Norfolk Stakes but subsequently redeemed himself when landing the listed Rockingham Stakes at York in scintillating style by 4½ lengths.
The 2018 renewal of the sale also offered No Needs Never, who was on the cusp of becoming a classic contender last week when withdrawn from the G1 Poule d'Essai des Poulains at the 11th hour, as well as Pocket Dynamo, who went on to finish just a nose short of Shang Shang Shang in the Norfolk Stakes and took current owners Phoenix Thoroughbreds to their first Breeders' Cup.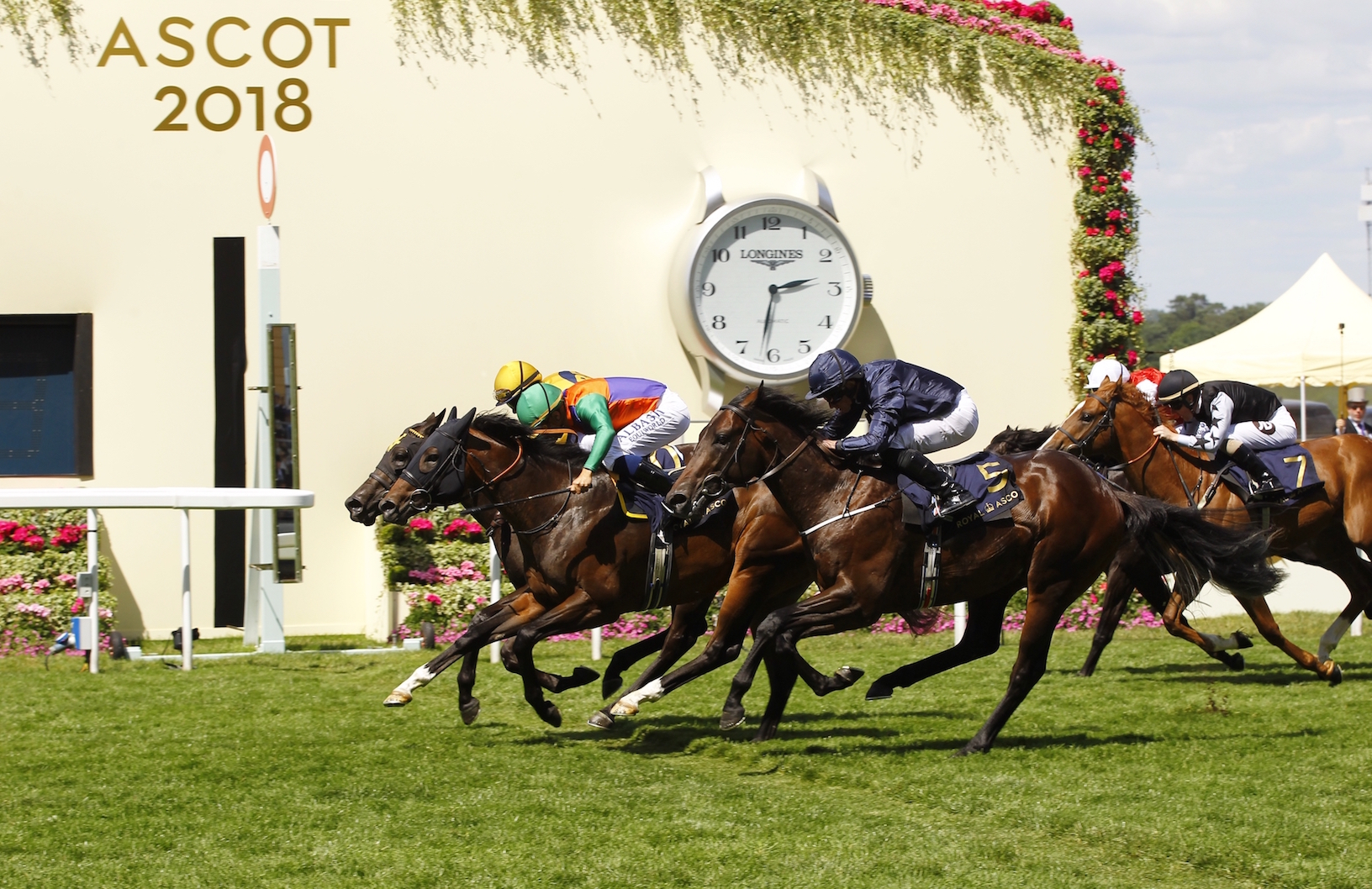 What's new for 2019?
The challenge of unearthing owners who are happy to part with horses that hold a solid chance of glory at Royal Ascot was never going to be straightforward. We are, after all, talking about a meeting that represents for many the pinnacle of racehorse ownership, and one could go a lifetime in the game without getting another shot at Britain's most revered prizes.
One would be forgiven for thinking that, in the case of many vendors, a willingness to part with a Royal Ascot entry – albeit often for a hefty reserve – has indicated a degree of hesitation over that horse's Royal Ascot chances.
And it is for this reason that Goffs have pushed the evolution of the sale further still this year.
"We're always looking to adapt," Beeby tells me. "This is a sale like no other. Therefore we'd never say never no to any concept."
In an exciting turn of events, vendors now have the option of requesting that Goffs build the conditions of sale around each horse, if that is what is required.
Beeby explains further: "Some owners want the thrill of going to Royal Ascot, so they don't want to sell. If they want the thrill of being an owner at Ascot but they want to cash in at least part of the horse at the optimum time, we will sell a share for them and we'll adapt the conditions of sale to reflect that.
"Equally, if there's a trainer who isn't keen to let go of the horse in the lead-up to Ascot, we can adapt the conditions of sale so we can build in that the horse has to stay with a certain trainer for a certain amount of time."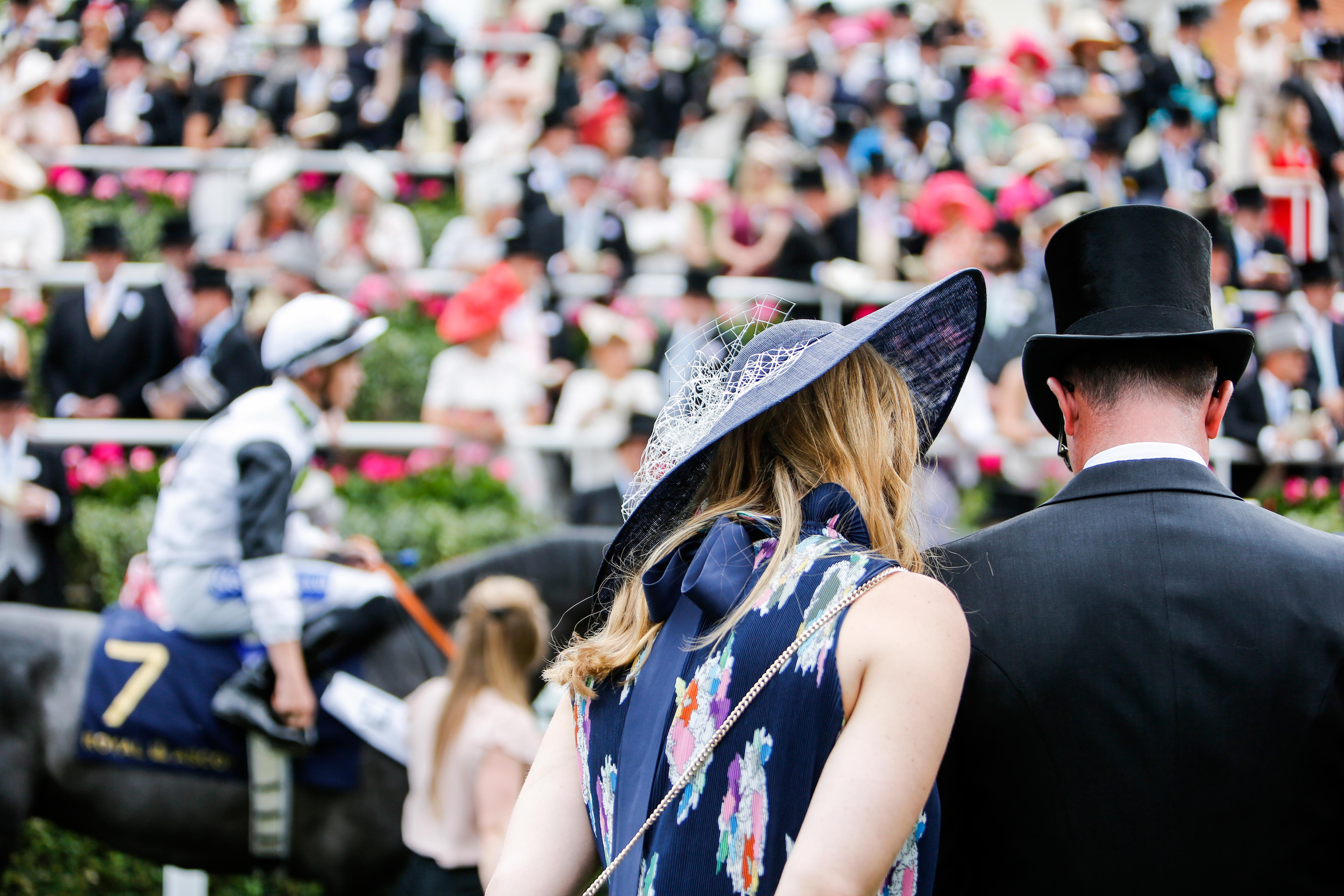 Similar arrangements have been put in place for the breeding stock that compliments the horses-in-training part of the sale.
Beeby continues: "If there is an elite broodmare overseas, we'll sell that broodmare in absentia using very good film of the mare and any foal that may be at foot."
This forward-thinking concept of adaptable conditions of sale throws the door wide open, not only to a whole new calibre of horse but also to a more diverse and competitive spread of buyers.
The determination shared by both Goffs and title partner Qipco to boost the buying power at the sale each year by bringing racehorse ownership to a new audience is admirable. A trio of new supporting partners – One & Only Resorts, IYC and Flightserve – will join existing partners Selfridges, Chateau Leoube and Ampito Group this year in hosting a significant number of their key high net-worth clients at the sale.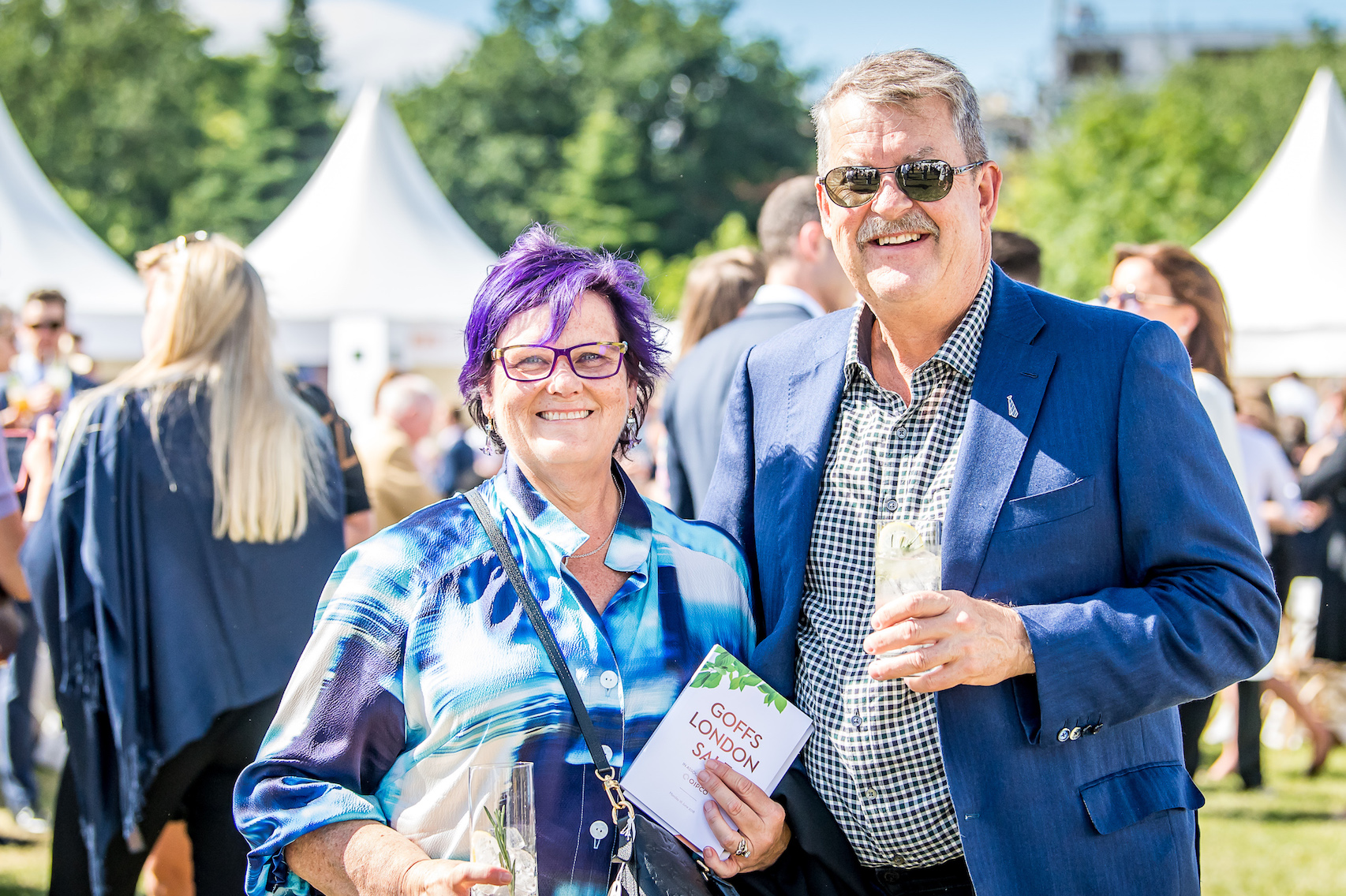 For potential new buyers, as well as existing clients based overseas, the impressive new Goffs London Sale website, launched last week, has the potential to be a game changer. As well as providing exceptional insight and footage into each of the sale's lots as entries are confirmed, videos courtesy of Goffs director Nick Nugent and Qipco director Sheikh Fahad Al Thani's racing manager, David Redvers, on how to read a sale catalogue page and assess a horse's confirmation make the sale all the more approachable to the first-time buyer.
Optimism in abundance ahead of 2019 renewal
A brief conversation with Beeby leaves little doubt in the mind that 2019 ushers in an exciting new phase for the Goffs London Sale, with the aforementioned changes set to significantly enhance the appeal to both vendors and buyers.
Of course, translating that appeal into commitment is where the real challenge lies, but the vibes at this stage are resoundingly positive.
"We are speaking to a huge number of people all over the world at the moment," he reports with infectious optimism. "These conversations will distil down into a catalogue of good variety and very good quality.
"We still chase that elusive Royal Ascot winner. We won't stop trying."