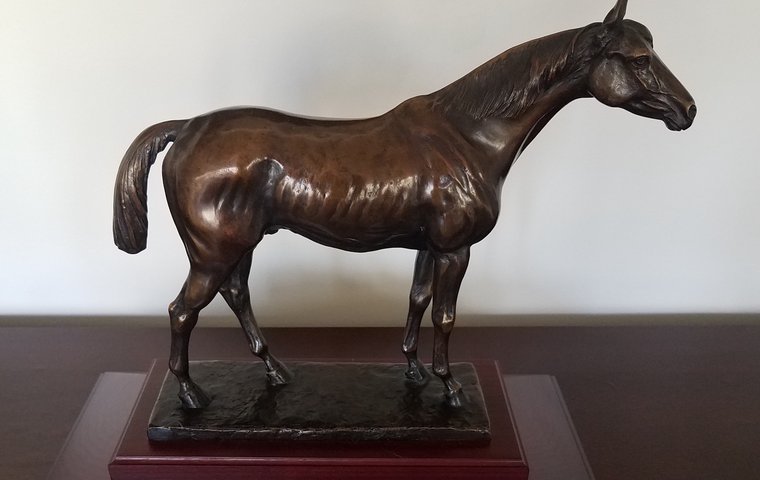 More recognition of the quality of the articles on TRC has just come in the shape of a nomination for regular correspondent Emily Shields.

California-based Shields (left) is one of three nominees for Canada's sought-after Media Sovereign Award in the writing category.
The nod came for her October 9 feature How Secretariat gave the Canadians something to remember for ever, the first in a two-part report on the week the great champion went to Woodbine for the 1973 Canadian International.
Shields, a single mother of twins - and owner of an off-track Thoroughbred, is a frequent visitor to Canada and writes regularly about racing at Woodbine.
The Jockey Club of Canada will announce the winners of each Sovereign Award at the 43rd Annual Awards Ceremony to honour Canada's Champions of 2017 on Thursday, April 19.
This is the second time in TRC's short history (the site launched in January 2014) that one of its correspondents has been nominated for a Sovereign Award: Dave Briggs won the writing award for 2014 for a six-part series on slots in Ontario racing.
And back in January this year, TRC's Bob Ehalt received a nomination for a Media Eclipse Award for his article Racing's draft process: how DO owners decide who will train their horses?