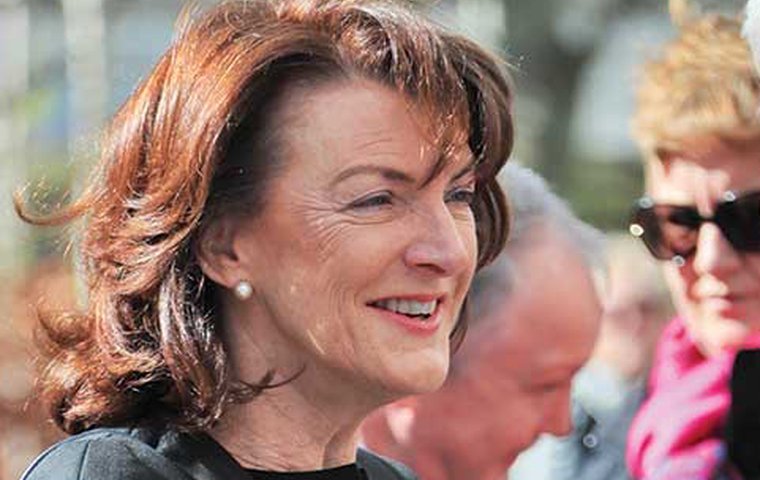 As chairman of the Goffs sales company for the past 13 years and owner of Abbeville Stud in County Kildare, Ireland, Eimear Mulhern is one of the leading figures in the European bloodstock industry. Among her many other roles, she is also a director the French sales company Arqana, a director of Horse Racing Ireland, a committee member of Irish Thoroughbred Marketing, and a council member of the Irish Thoroughbred Breeders' Association.

Her husband was the successful businessman and racehorse trainer John Mulhern, who died in 2010, and her father was Charles Haughey, who served three terms as Taoiseach (Irish Prime Minister) between 1979 and 1992. He died in 2006.

Who do you think is the most important figure in the history of racing around the world?
Vincent O'Brien. His talent for spotting horses and training them laid the foundation for the success of the Irish racing and breeding industry as it is today. I would also include his son in law, John Magnier, who has created a global empire that is unsurpassed. In particular, their development of the Northern Dancer bloodline has given Europe arguably the most successful stallion line ever in the history of the modern Thoroughbred in this part of the world.
Which is your favourite venue and race (anywhere in the world)?
This is a difficult one as there are so many wonderful racecourses and race days. I sit on the committees of Leopardstown and the Curragh, so Champions Weekend is very special and huge highlight for us in Ireland. Internationally, it is hard to beat Arc Day in Paris, the Tuesday of Royal Ascot or the Breeders' Cup. And I must agree with Anna Seitz's comments on Richard Duchossois of Arlington Park. He is the best racecourse operator in the world in my opinion.
There are so many wonderful races, but I think my favourite would have to be the Prix de l'Arc de Triomphe in Paris.
What is your fondest memory in racing?
Flashing Steel winning the Irish Grand National at Fairyhouse in 1995 (see video below). He was owned by my dad, trained by my husband and, as Prime Minister, my father had been instrumental in saving the race track from closure. So a very emotional day for all. He was ridden by Jamie Osborne, which certainly added to the celebrations afterwards!
What do you see as the biggest challenge racing faces today?
Making involvement in racing more accessible and attractive to the next generation.
If you could change one thing in racing, what would it be?
It would be to involve young people in the planning and administration of racing and associated race-day events. I would include a number of young, smart, intelligent people on all boards and committees that govern and stage racing.
It seems to me that, certainly in this part of the world, these organisations are comprised largely of people over 50 and often male. It is very difficult for this demographic to adequately understand and effectively communicate with the modern young person. A blend of wise old heads and the enthusiasm, creativity and communication skills of young blood, I believe, would be ideal.