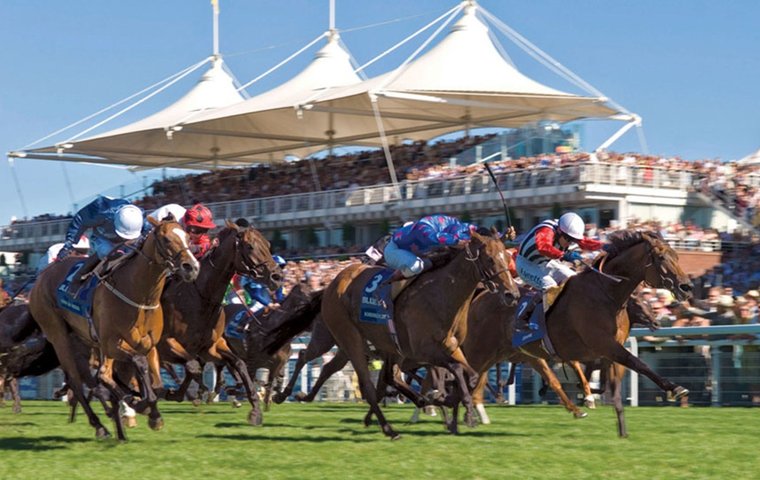 In the third and final part of his look at telling statistics on the impact being achieved by stables of different sizes in Britain, Daniel Ross talks to a variety of figures from the business end of the sport about why the trends the stats have identified have emerged.

How Britain's elite 'super trainers' are becoming even more dominant: read part one here
No wonder it's so tough for the smaller trainers: read part two here
By most measures, 2018 is proving a fruitful one for Newmarket trainer Stuart Williams. He has already topped last year's win tally and prize money haul. He's also well on track to challenge his score for 2016, which was his most successful year to date with 51 wins on the board and £581,206 in prize money pocketed (he currently has 45 wins and more than £600,000).
That Williams continues to mine a rich vein shouldn't raise too many eyebrows among those familiar with the deacon of Diomed Stables. Shrewd, canny, conjurer — these descriptions are commonplace for a trainer known for coaxing the most out of his largely working class-bred stock.
And yet, Williams doesn't exactly wax lyrical about his current state of business. Rather, he sees himself on the losing end of a lop-sided tussle to make his mark in an industry increasingly gripped by big-number, heavy firepower operators.
"It's exactly like the analogy with Tesco," said Williams. "Everyone misses the high-street shop. But, if no one wants to park in the high street and shop in the high street, and instead goes to Tesco, the high-street shop closes. And that's exactly what's going to happen in racing."
'It's exactly like the analogy with Tesco'
In using this rhetorical comparison, Williams makes the case that the nation's big-number trainers and owners are monopolizing the sport in a way that, for many of the smaller yards, is sucking the oxygen from the room. And he's far from the only one who thinks this way.
In this third and final part of our special TRC report, I spoke with those involved at the business end of the sport for their thoughts as to why the trends we identified in parts one and two have emerged.
Using data provided by the British Horseracing Authority (BHA) on the number of runners and the amount of prize money individual flat trainers have accrued each year since the turn of the millennium, we found that the nation's largest stables are starting a greater percentage of runners and winning a greater percentage of overall prize money.
Conversely, trainers operating at the opposite end of the scale are beginning to see the reverse happen, though it should be stressed that the trends aren't nearly so clear and pronounced for smaller trainers. Nevertheless, trainer John Berry, former Newmarket mayor, believes the ever-ubiquitous issue of prize money to be a root cause of these broader industry leanings.
'Not been spread evenly across the board'
"The prize money increases — and there have been significant prize money increases — have not been spread evenly across the board," said Berry. "They have been pretty much directed nearly all into the big races."
Indeed, while overall prize money levels for the flat have almost doubled since the year 2000, this investment has concentrated towards the upper echelons of the sport, according to figures provided by the BHA.
In 2006, for example, 51 percent of overall prize money went to Class 1 and 2 races and 26 percent to Class 5 and 6. Last year, 60 percent of overall prize money went to Class 1 and 2 races and 19 percent to Class 5 and 6.
Berry points towards Goodwood as a shining exemplar of this widening disparity. In 2014, Qatar announced a ten-year sponsorship deal with the track, part of which involved a £2 million prize money injection into eight races held during the July festival.
"I thought it was a golden opportunity [that would mean they could say] no race at Goodwood is run for less than £15,000 or £20,000 or something," said Berry.
"But they didn't," Berry added. "They kept the overall prize money pretty much the same and doubled the prize money for races at Glorious Goodwood."
Indeed in 2006, 78 percent of Goodwood's overall prize money went to Class 1 and 2 races and 22 percent to Class 3,4 and 5 races.
Last year, 87 percent of the track's overall prize money went to Class 1 and 2 races and 13 percent to Class 3,4 and 5, according to BHA numbers.
'What we're seeing in all sports is a polarization towards the biggest names'
But there has been progress in this regard. Starting earlier this year, a new funding mechanism has seen prize money boosted in low and middle tier contests, meaning that a good proportion of races are now run for a total race value of at least £6,000. Runners that finish between fifth and eighth place in qualifying races will also receive at least £300.
"We think that the new prize money is already having an impact, not only for trainers but from a racehorse owner point of view," said Nick Rust, chief executive of the BHA. As such, he's "really, really interested" to see whether the trends that have delineated the sport in recent years will plateau from here on.
However, "I'm not expecting a dramatic reverse," he added. "What we're seeing in all sports is a polarization towards the biggest names, the most popular teams. People's motivations for getting involved are perhaps different to what they were ten years ago."
What's more, many fear that what advances have been made will be diluted when impending changes to fixed-odds betting terminal (FOBT) regulations for betting shops slash the maximum stake from £100 to £2, threatening Levy coffers.
Will there be cuts to prize money as a result? "Possibly," admitted Rust. But he hopes that potential revenues from other quarters — such as that derived from "global racing" and non-betting related race sponsorships — could offset much of that lost through FOBTs. "I would be very hopeful that there won't be prize money cuts."
'There's so much snobbery in racing'
Many smaller trainers lacking the clout of big money, big-number patrons argue that these sorts of owners are less and less inclined to distribute their horses among yards that don't fit the latest fashions. "What's happening in our game is that it's very much a sport of kings again," said Newmarket trainer Gay Kellaway.
"Gone are the days when the trainer started off a [stable] lad, did well, got a few quid together, grabbed a couple of owners, started training and succeeded on their ability," she added. "Ability as a trainer gets you nowhere. It's not what you know, it's who you know."
What's more, concentrating horse numbers among fewer and fewer trainers is having the effect of underutilizing equine talent, Kellaway argued - essentially, too many horses who might otherwise thrive in small-yard environments get lost amid the rank and file of the big battalions.
"You can put ten decent-bred horses to the top trainers and it'll be a disaster," Kellaway said. "Or you could put two well-bred horses with a smaller trainer and they'll probably do really well with them. That's the saddest thing, but that's the reality. There's so much snobbery in racing."
According to Charlie Liverton, chief executive of the Racehorse Owners Association (ROA), it's not within his organization's purview to dictate to owners "how many horses they have and where they have them".
But he acknowledges, however, that there has been a recent cultural shift in favor of racing's power players — a shift partially influenced by media coverage of the sport that is often lacking in critical analysis. As an example, he pointed out how the media can "eulogize" certain trainers for routinely hitting a century of winners annually without accounting for stable growth over the years and improvement in overall quality of bloodstock.
Whereas, "the trainer who's had their 50th winner from 45 individual runners is deemed a mid-level trainer because they've only had 50 winners," Liverton added. "Now, where would you rather have your horses?"
'Success breeds success'
All agree that the staffing crisis has been another contributing factor.
The hunt for experienced reliable help has routinely given trainers the cold sweats. Only, because the bigger trainers charge more in training fees, they can, as a result, attract better staff, said a successful Berkshire-based handler with a mid-sized yard who asked to remain anonymous.
"Success breeds success," he said. "This is probably the same all over the world."
Ann Duffield, president of the National Trainers Federation (NTF), agrees. "The big trainers have always dominated, and they always will," she said.
"The difference now is that, they've always dominated, but not in such a strong way," Duffield added. "Because their numbers are so great, it's definitely impacting the small and medium sized yards."
And so, the myriad factors laid out above, exacerbated by the rising market price of horses at all levels, are having the effect of slowly choking off the financial viability of the nation's smaller operators, she said.
This is why Duffield has had to branch out in order to stay afloat. She has built on her property a fleet of luxury log cabins and cottages, as well as a sports horse training and rehabilitation center.
"But a lot of trainers can't do that," Duffield said. "They're not in the right environment or they haven't got the money behind them."
'Nobody's stopping the small trainers becoming big trainers — if they're good'
Not everyone I spoke with agreed that these trends necessarily signify rot from within.
Middleham-based trainer Mark Johnston started training in 1988 "as small as they come", he said, and has helmed the growth of his stable into what it is now: a juggernaut of Northern racing, routinely sending out 200-plus winners a season.
His "gut feeling" about recent trends is, "yes, they're a good thing," he said. "I don't think we need to apologize for it — we train the horses just as well. And, if I wasn't a trainer, I'm sure I would send my horses to a big yard rather than a small one."
Johnston argued that the larger the stable, the greater the overall professionalism, which is why owners naturally gravitate towards them.
"The old idea people say is that with only ten horses it's individual attention. Well, that's all very well until one of them is running, and three staff are away at the races," he said. "It's far easier to run a big yard. You've got an economy of scale."
And Johnston warns that to start tinkering with the system to directly alter this dynamic would be to remove the incentive for young trainers to expand and to improve the size, quality and efficiency of their operation.
"Yes, there's a ridiculous turnover of trainers in Britain because it's a hard game to make money at," he said. "But we shouldn't be legislating to keep non-viable businesses going. Nobody's stopping the small trainers from becoming big trainers — if they're good."
Given, however, an opportunity to start his training career afresh, Johnston questions whether the UK would be his preferred venue.
"Racing is more and more competitive," he said. "And I do wonder if I was trying to start out now with the same budget, would I start in Britain? Perhaps not. I think there are other countries where it's easier and cheaper to get going."
Solutions
Many trainers can certainly improve the professionalism and efficiency of their overall operations, admitted Ann Duffield.
"There is an issue there because, if they can't fulfil all the roles, should they be doing the job?" she said. "There is more to [training] than just getting up at four or five o'clock in the morning and working out what the horses are doing."
But a "concerted campaign" is required from all corners of the industry if things are to turn around, Duffield added, taking particular aim at the way the media represents the less fashionable yards (epitomized by the recent Fitzdares 35 most influential people in racing under 35 list, which was widely derided for celebrating privilege and elitism).
"The press doesn't help. We often have a good result with a horse but we're often ignored in favor of a big yard who gets all the write-ups," she said. "The press is the key because people believe what they read, whether it's right or wrong."
Change, however, is afoot. The ROA, said Charlie Liverton, is leading an industry-backed "ownership strategy" to better "retain and further grow the number of horses in training, which are so critical to meeting the requirements of the fixture list today."
'Nothing's going to change unless you rock the boat'
This four-pronged strategy is designed to improve the channels of communication between owner and trainer, to better understand what owners want out of their involvement in racing, and to lift the lid on exactly why owners step away from the sport.
The fourth prong relates to improving owners' raceday experiences. That's because a recent poll found 44 percent of former owners had quit in part through their treatment by the racetracks.
"We really need the focus to shift to the horsemen and make sure their raceday experience is one that they want," said Liverton.
The ROA is also looking to implement a centralized website highlighting individual trainers' particular strengths, "so that owners have more information around their decision making process" as they select where to send their horses, said Liverton.
Other solutions tossed around by the various people I spoke with for this series included an idea to introduce into the UK a Tote system similar to that in the U.S., as a means of injecting more funds into prize money. Another concerned auction price-related restrictions to maiden races to level the playing field.
According to Stuart Williams, bold decisions are needed from within the industry to correct course. "Nothing's going to change unless you rock the boat," he said. "The people at the top are very powerful. But obviously, they don't want to change anything because they're at the top."