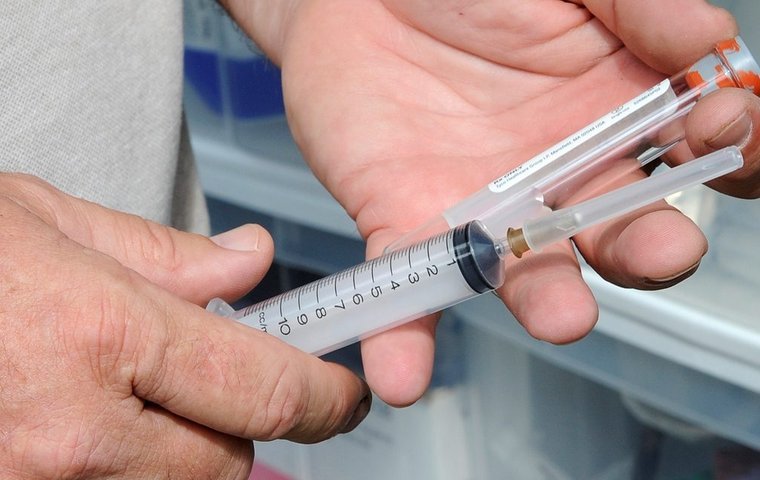 It's a subject TRC has returned to time and again. I have written about out-of-competition testing myself, and we have published the views of other industry experts on many occasions. For over a decade, the sports of cycling, baseball, track and field, swimming and others have developed and implemented effective out-of-competition tests. The racing industry will not survive without taking serious action now.

Unfortunately, the U.S. State and national horseracing regulatory authorities have been very slow in implementing OOCT programs. As a result, the racing industry cannot effectively catch cheaters that are currently using drugs and other substances that cannot be detected by the traditional post race testing practices.
I first wrote about this in February 19, 2015, and one of the best sources on the threat of the lack of a consistent policy and practice regarding OOCT was written by Peter Sacopulos, a lawyer and owner and operator of Green Gables Stud in Clay County, Indiana. Sacopulos' article appeared in the summer 2013 edition of The Horsemen's Journal, the official publication of the National Horsemen's Benevolent and Protective Association, the largest owner and trainer organization in the U.S.
Increased sophistication
He wrote: "Out-of-competition-testing aims to detect prohibited substances, primarily blood-doping agents that are not detectable in post-race tests that are specifically identified and prohibited by regulation and/or rules. Many of the substances targeted by out-of-competition-testing are detectable for only a short period of time after being administered to the horse. In short, a horse administered a blood doping agent prior to a race day may test negative in a regular post-race test but may have received the potentially positive race performance effect of the prohibited substance."
Keep in mind that this was written over five years ago and the sophistication of testing for performance-enhancing drugs in international track and field events and international world-class cycling events has increased significantly.
The Thoroughbred racing industry has not even gotten out of the gate.
This is clearly evident in that, in the US, only two percent of the drug testing in horse racing is OOCT. Compare that to over 25 percent in baseball, 50+ percent in swimming and 60+ percent in cycling.
So where does the industry stand on the adoption of more progressive and effective OOCT?
In December 2016, Association of Racing Commissioners International (RCI), the body of U.S. regulators, approved a model rule that had been proposed by the Racing and Medication Consortium (RMTC). The individual states had been slow to act, mainly because there was an issue regarding addressing the party responsible for testing. That issue was resolved by RCI in December 2017. However, there is still much work to be done as only a very small number of tracks have adopted this important rule.
As mentioned above, TRC has published a number of articles by industry experts on the topic.
The first, on February 15, 2017, was written by industry expert Tom Noonan, an owner, breeder and journalist. In his article, Noonan explores the many shortfalls that states have experienced in the OOCT program development.
Two additional articles were written by Joe Gorajec, industry expert and former executive director of the Indiana Horse Racing Commission for 25 years - this (April 2017) and this (May 2018).
There is a substantial threat to the integrity and future of our sport from the use of blood doping drugs, a broad spectrum of anabolic steroids, peptide hormones, etc. The very serious threat of the current poor management of OOCT is reason enough for the industry to support the Horse Racing Integrity Act of 2017. We must demand transparency and performance from the organizations charged with promoting the integrity of thoroughbred racing.
Troubling event
I would also like to draw your attention to a very troubling recent event in one of the country's most important racing jurisdiction, California.
The state has consistently been a leader in integrity initiatives for Thoroughbred racing, including TCO2 testing rules and penalties, modifying claiming rules to protect horses and owners, etc. And California currently conducts more out-of-competition tests than any other jurisdiction.
Two weeks ago at the June meeting of the California Horse Racing Board, Rick Arthur, equine medical director (EMD) for the CHRB, introduced a modified version of the December 2016 RCI rule on OOCT for approval and implementation. Both the executive director for the California trainers and the president of the Thoroughbred Owners of California (TOC) spoke out strongly against the new proposed rule.
One of the CHRB members asked both dissenting parties for a clear explanation of their concerns, which was not adequately provided.
In addition, both the TOC and California Thoroughbred Trainers (CTT) representatives undertook a personal attack on Dr. Arthur. In my view this had the apparent goal of discrediting the OOTC plan and pushing the approval/discussion to a future CHRB Board meeting. You can hear an audio recording of the meeting here on the CHRB website. Click on the June 21 meeting, Segment B.
In my seven-plus years as CEO at NYRA, I had numerous opportunities to work on industry and individual race track issues with Dr. Arthur. I can say that, without question, he is the most qualified and dedicated individual that I worked with regarding both the complex regulatory and veterinary issues.
Rick Arthur's statement
Following the conclusion of the CHRB meeting, Dr. Arthur released a statement to the media, in which he said:
Horse racing tests for more drugs at lower levels than any other professional sport. Horse racing was a leader in sport drug testing for many years but has fallen woefully behind as human sport anti-doping has leapfrogged us the last two or three decades. OOCT has been a major part of the advancement of human sport anti-doping strategies.
In reality, horse racing does not have a robust anti-doping program. It can be best described as a medication control program. Medication control is very important and necessary. We not only need to test for Performance Enhancing Drugs (PEDs), as is the focus in human sport testing, but for drugs that impact horse welfare and horse and jockey safety.
Nearly 60 percent of all anti-doping tests in human sport are OOCT. Why is OOCT so important? Human sport testing does a very good job of detecting relatively short-acting, small molecule drugs, and so does horse racing. Everyone knows that. Everyone also knows when we are going to test the horses — right after the race. That is pretty easy to plan around if you are bent on cheating.
Many of the most effective PEDs are gone well before race day when horses are tested, but the performance-enhancing effects are still present. The effects of many drugs can last well past the time the drug is still present, or present at detectable levels. Anabolic steroids, beta-2 agonists, and blood doping agents are good examples.
And this should be clear to everyone: Races are won in training. That is true in human sport, it is true in horse racing. Just as in human sport, we need to pay more attention to PEDs being used in training and we can only do that by OOCT.
I was involved in developing the OOCT program we are discussing here today at the RMTC — of which TOC and CTT are members. The OOCT program was approved unanimously at RMTC, which makes the CTT's & TOC's opposition here today somewhat bewildering.
This proposal protects their constituents from unscrupulous competitors trying to take an unfair advantage. The CTT and TOC should be this proposal's biggest supporters. Very simply, the OOCT program we are discussing is based on the WADA Prohibited Substances list, with generous, if anything overly generous, exceptions for a few drugs used in horse racing. What we are proposing is a real, recognizable anti-doping program. While structured differently, it is also consistent with international OOCT provisions for horse racing under International Federation of Horseracing Authorities (IFHA) Article 6.
Here is the question for this Board and the leaders in this sport: Do you want a real anti-doping program or not?
Bluntly, without an OOCT program with teeth, you won't have one. I don't know about commissioners, but I doubt I have gone a week in the 11-plus years I have been EMD when I haven't had an owner, trainer, or someone else inside the industry complain that we weren't doing enough to control doping.
This is a major step forward for horse racing — if horse racing wants to have a real anti-doping program.
Dr. Arthur has articulated the only solution: "Do you want a real anti-doping program or not?"
Read his statement in its entirety here in the Paulick Report.
Full cooperation needed
If the industry wants a successful Thoroughbred racing and breeding industry, it needs to take serious and dramatic steps to implement effective OOCT programs across the country.
The Breeders' Cup has demonstrated strong leadership in developing an effective OOCT program, including an effective penalty structure. The Jockey Club, for a number of years, has offered financial support for racetracks to develop OOCT programs. Sadly, only a handful of tracks have taken advantage of this program. The racing industry needs full cooperation of other important organizations to promote a national OOCT program.
RCI has now finalized a model rule for OOCT, but very few states have adopted it. State regulators need to take a leadership role here. Racetracks big and small need to step forward and support cutting-edge OOCT initiatives that would benefit their bottom line by increasing the confidence and wagering activity of their customers. State and national horsemen's organizations, breeders' and owners' groups must advocate for OOCT to protect their members and their equine partners.
If the industry does not support a strong national out-of-competition testing and related penalty program, we are passively condoning the use of performance-enhancing drugs and cheating in our races.