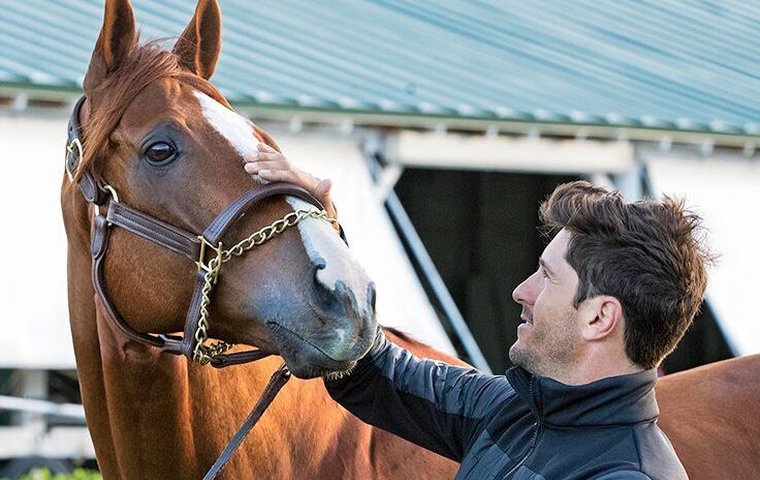 As this is a story about how former racehorses are becoming more and more sought-after for second careers on the polo field, you may wonder why it features a picture of California Chrome.

There's no need to worry, of course - the two-time U.S. Horse of the Year has a flourishing second career in the breeding shed and won't be going remotely near any other activity for many years to come, if ever. He has been a big help, however, in the increasing effort to tell the racing world how polo is a 'fantastic avenue' for Off-Track Thoroughbreds (OTTBs).
This came about when the champion American racehorse met the champion American polo player - that's Nic Roldan, the guy in the picture with Chrome.
Roldan, who is captain of the U.S. polo team, is currently in Britain playing a series of top-flight tournaments through July, but back in January he and Chrome both happened to be in Florida - Roldan playing at the International Polo Club Palm Beach and the 2014 Kentucky Derby winner a little further down the coast at Gulfstream Park, where he was training for the Pegasus World Cup.
Golden opportunity
Roldan is a huge advocate of re-purposing suitable OTTBs into polo ponies. More than half his string are former racehorses, and one of them, the 7-year-old chestnut mare Cubana (a daughter of City Zip who was known as Total Regs on the track), had just been named 'best-playing pony' at a big game there.
When Roldan highlighted Cubana's success, he got a great response from not just the polo world but also racing, and fans of OTTBs in particular, providing a golden opportunity for these two disciplines to come together. Roldan's horse trainers, Osvaldo and Terri Gallitelli, come from the racing industry, and thanks to Terri's work and the help of Duncan Taylor, president of Taylor Made Farm, where Chrome now stands in Kentucky, and Alan Sherman, son and assistant of the colt's trainer, Art Sherman, Roldan went to meet Chrome and watch him work at Gulfstream.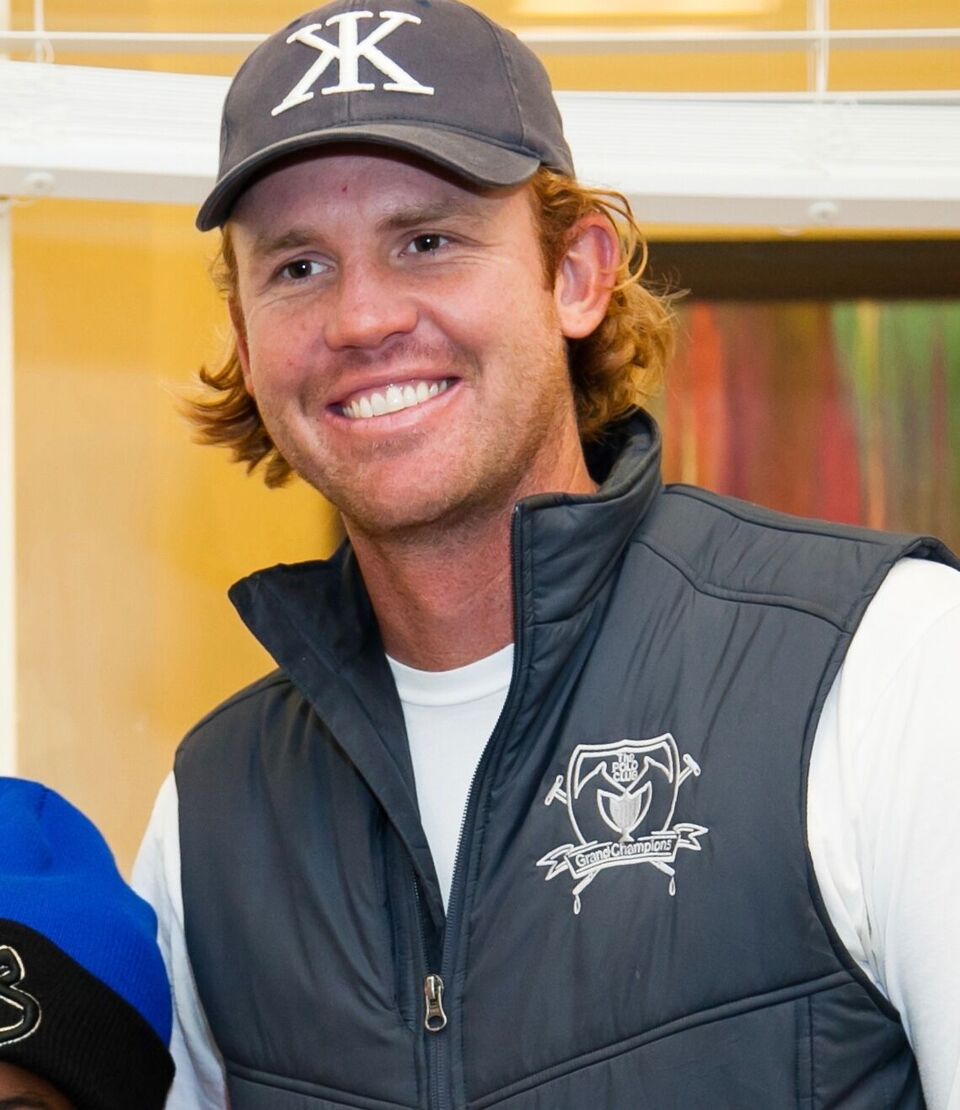 Also present were Nikki Walker, an advisory board member of the Thoroughbred Aftercare Alliance (TAA), accomplished equestrian and granddaughter of Gulfstream Park owner Frank Stronach, Belinda Stronach, and another star U.S. professional polo player, Kris Kampsen (pictured left), who specializes in retraining OTTBs.
"It was wonderful how we were welcomed and how the racing fraternity was interested to hear about the OTTBs used in our sport," said Roldan. "Thoroughbreds make some of the best polo ponies, and often are the best horses in all equine disciplines, as they are the fastest and most athletic."
The session at Gulfstream is part of an ongoing campaign - with Nic Roldan and Kris Kampsen among those at the forefront - to increase awareness that former racehorses can make excellent polo ponies.
"What we have found is that the Thoroughbred is becoming more and more popular in the polo world," Roldan said during a round-table session broadcast recently on HorsemanshipRadio.com. "Even a lot of the Argentinians are purchasing Thoroughbreds in the U.S. to play here and to bring overseas and even to Argentina.
"We're big fans [of the Thoroughbred] and that's why Kris and I got involved with the OTTB and the Thoroughbred Aftercare Alliance. We believe in the breed and there really is the opportunity for an afterlife for these horses from off the track."
Kampsen, who was also on the round-table show, used Cabana as an example of what is possible. "I saw her in Kentucky," he said. "She'd just come off the racetrack and she looked like the type. She had pretty much the body and build of what I wanted to be buying off the racetrack … I jumped on her, did some moves and she just really had an aptitude to really want to learn and do polo. The first minute I asked her to do certain polo moves, which some horses just can't do, she decided she liked it. I bought her right there on the spot and brought her to Florida with me.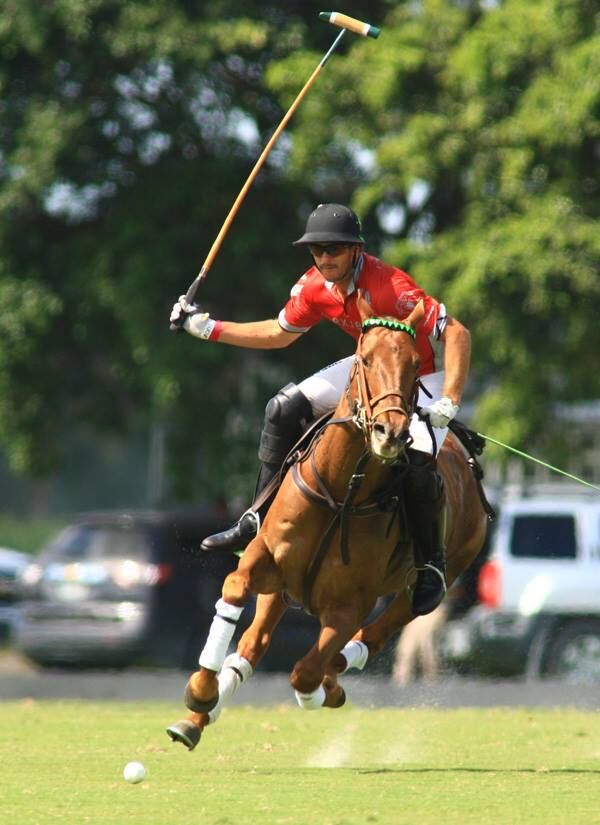 "I'd had her for about a year. Nick and I were talking one afternoon and I said 'why don't you jump on this mare', she's been doing pretty well for me. I gave her to Nick in a practice and all of a sudden she was doing more moves than I ever thought the mare could do."
Roldan and Kampsen agree that the horses are '80 percent of the game', while the players contribute just 20 percent. "If you don't have a good horse, you just can't get to the ball," says Kampsen.
Also involved in the radio round-table was renowned equestrian professional Monty Roberts, who said: "If you get a muscular Thoroughbred and you keep him happy with his work he can go and play polo for you better than any other breed, bar none."
Roberts said he believes it is far easier for OTTBs to adapt to second careers like polo if they have not been subjected to too much pressure during their time as racehorses. "You start to find that certain trainers are the ones that you want a horse from and certain trainers are not ones that not want a horse from."
Roldan is active philanthropically in the area of equine welfare, via the Brooke charity, for whom he is an ambassador (as is eventer Boyd Martin, who also has a OTTB as one of his top mounts in the form of Blackfoot Mystery).