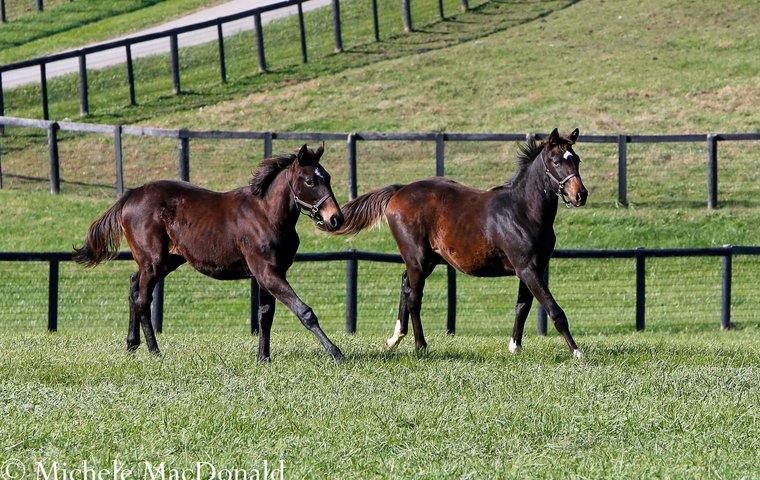 It may seem improbable that two of the six most highly regarded racehorses in the United States were bred by one relatively small farm which raises an average of less than 25 foals each year. Yet, considering that the nursery is Runnymede Farm, where both Breeders' Cup Classic contender Collected and Filly & Mare Turf favorite Lady Eli were born, it's just business as usual in the most exceptional way.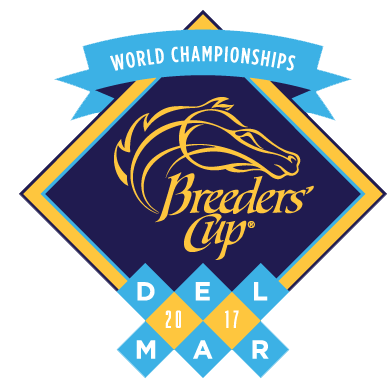 "It's kind of like living a dream in many respects," said Runnymede Chief Executive Brutus J. Clay III, who represents the fourth generation of his family to preside over the farm's destiny. "We certainly don't want to take it for granted."
The Breeders' Cup will be the highlight in what already is a monumental year for Runnymede, which is celebrating its 150th anniversary. The farm is acknowledged by the Daughters of the American Revolution as the oldest continually operated Thoroughbred nursery in Kentucky, the epicenter for racehorse breeding.
From the time it was founded in 1867 by Civil War veteran Col. Ezekiel Clay, Runnymede's gently rolling fields near the banks of Stoner Creek in Bourbon County have been turning out horses that have made a mark on racing history.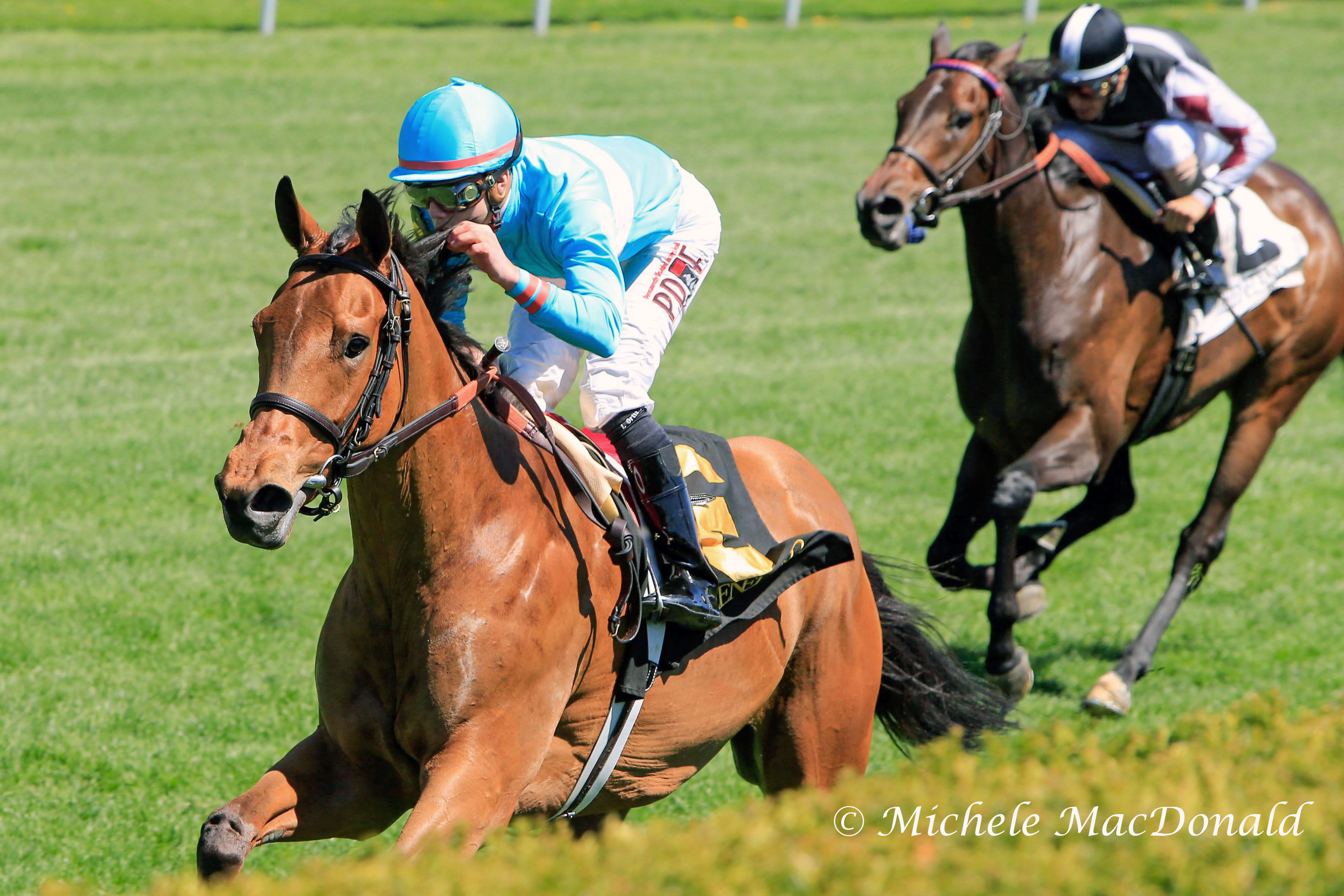 Four Racing Hall of Fame members, two Kentucky Derby winners, two Belmont Stakes victors, a Preakness Stakes winner and a Kentucky Oaks winner have galloped across Runnymede as foals, going all the way back to Miss Woodford. A foal of 1880, she became the first horse to win $100,000 in American racing.
Recent years have been just as exciting as the generations of past champions.
Since 2000, Runnymede has produced the equivalent of a G1 winner every other year from a foal crop that has averaged only 22 annually, Clay said. Those elite winners have included precocious American juveniles like Marylebone and Jaycito as well as European stars such as Royal Ascot G1 winner Undrafted and Racing Post Trophy winner Palace Episode.
Runnymede's achievements as a breeder are that much more noteworthy considering that the farm has not ventured into the high-dollar zone when acquiring broodmares.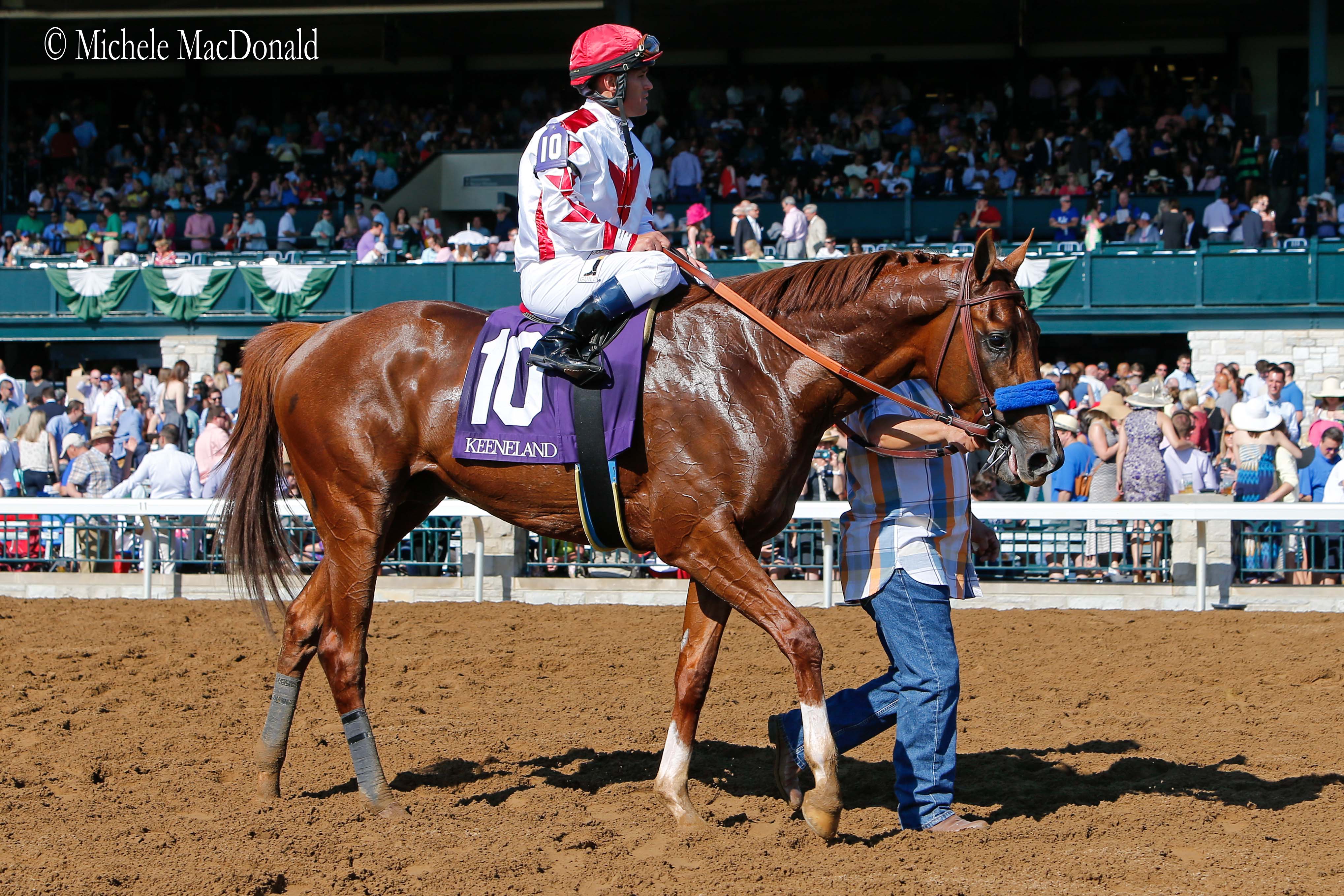 Now Lady Eli — already a Breeders' Cup winner as a 2-year-old and a racing heroine after recovering from laminitis and prevailing in G1 races at two, three, four and five — and the versatile Collected will try to add to the trophies amassed by Runnymede-breds. Particularly meaningful to the farm is the fact that they descend from the two most prized female families to dwell at Runnymede in recent decades.
"That would be a great way to celebrate the 150th anniversary with an exclamation point," Clay said while considering the Breeders' Cup possibilities. He will join a group of about ten, including family members and partners, who will travel to Del Mar for the championship races.
Clay's father, Catesby W. Clay, 94, who oversaw Runnymede from the 1950s until he turned over the reins to Brutus in 2009, will not go to California. But it's a sure bet that he, his wife, Elizabeth, and Brutus's seven siblings will be gathered at the 1832 manor house on the farm to cheer for the horses they imagined when they planned their matings and saw them delivered.
"To have Lady Eli and Collected at the same time, particularly since Mr. (Catesby) Clay has been working all his life to be at this level, is really remarkable," said farm General Manager Romain Malhouitre.
"And also Peter Callahan, who has been a partner for 30 years," Malhouitre continued, referring to the co-breeder of Collected and many other stakes winners. "Hats off to these two men. They are the reasons we are enjoying this ride."
Brutus Clay and Malhouitre have been so busy raising this year's crop of foals, breeding the farm's 25 mares for the 2018 crop and selling yearlings that they have not closely followed the ongoing media assessment of Collected and Lady Eli. The powerful 1 and 1A from Runnymede spent much of the season in the upper echelon of the National Thoroughbred Racing Association Top Thoroughbred Poll.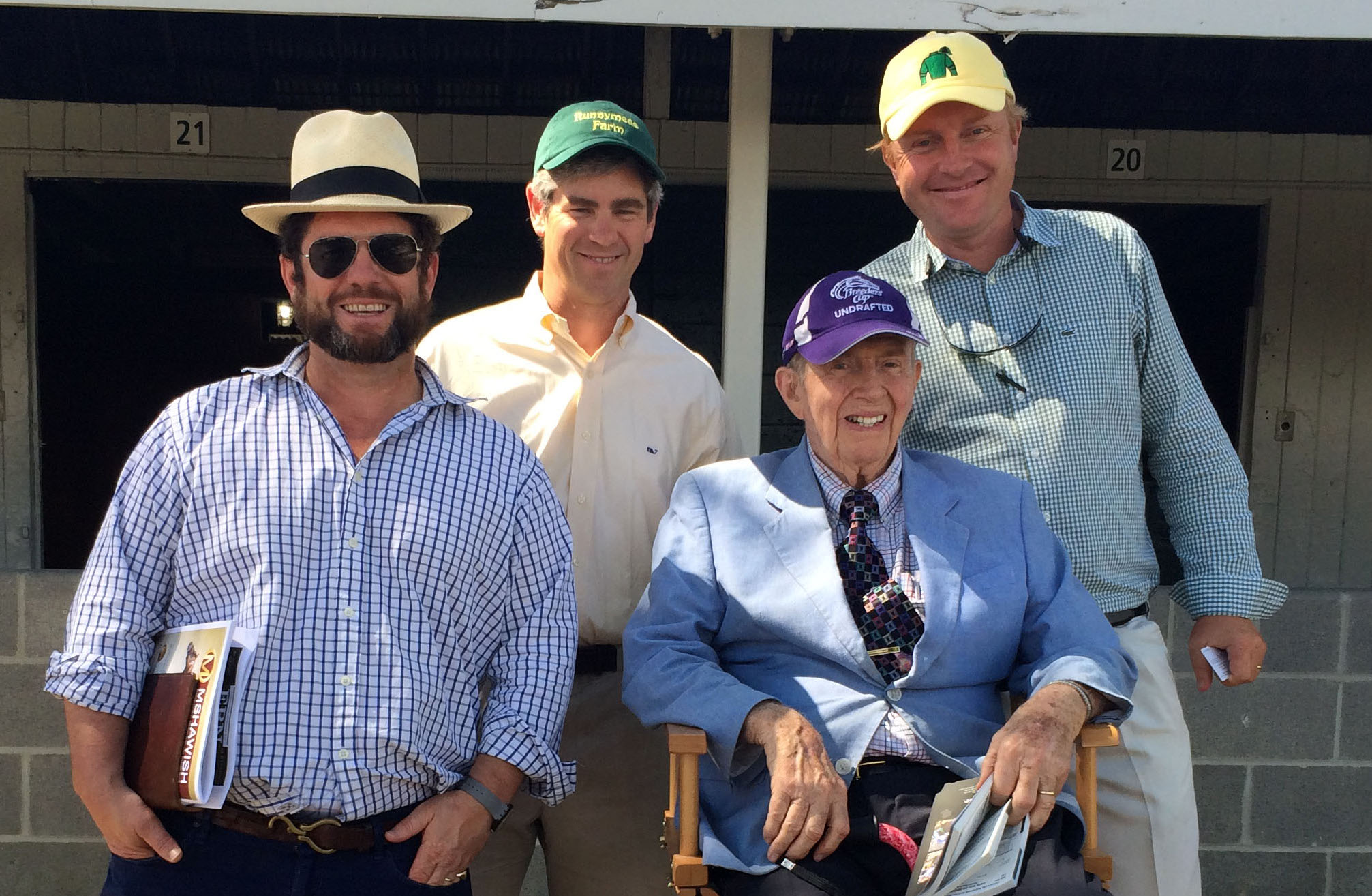 In week 39 of the poll, Collected was rated the third best horse in America after defeating last year's Breeders' Cup Classic winner and this year's Dubai World Cup champion, Arrogate, in the Pacific Classic, while turf specialist Lady Eli was voted sixth best. Gun Runner and Arrogate have controlled the poll's top two positions.
While they might not keep up with the poll every week, Clay and Malhouitre possess vivid memories of Lady Eli and Collected, both of whom showed from early days that they might have a spark of something special in their hearts.
"We walk our yearlings up and down the hills and she was always in the front of the pack — she liked to be first," Clay recalled of Lady Eli. "Everything you asked her to do, she did well. And she was strong and had good bone."
Lady Eli is a particularly cherished graduate of Runnymede, not just because of her incredible performances both before and after she experienced the often career- or life-ending laminitis. She is by Runnymede-bred G1 winner Divine Park and out of Runnymede-bred Sacre Coeur, a daughter of Saint Ballado and farm's French-bred foundation mare Kazadancoa.
"It's a surprise she is as good as she is, because we never know how good they might be, but if there was going to be a horse come off the farm to be this good, it's not a surprise that it is her," Clay said. "And we say that she is all Runnymede, through and through."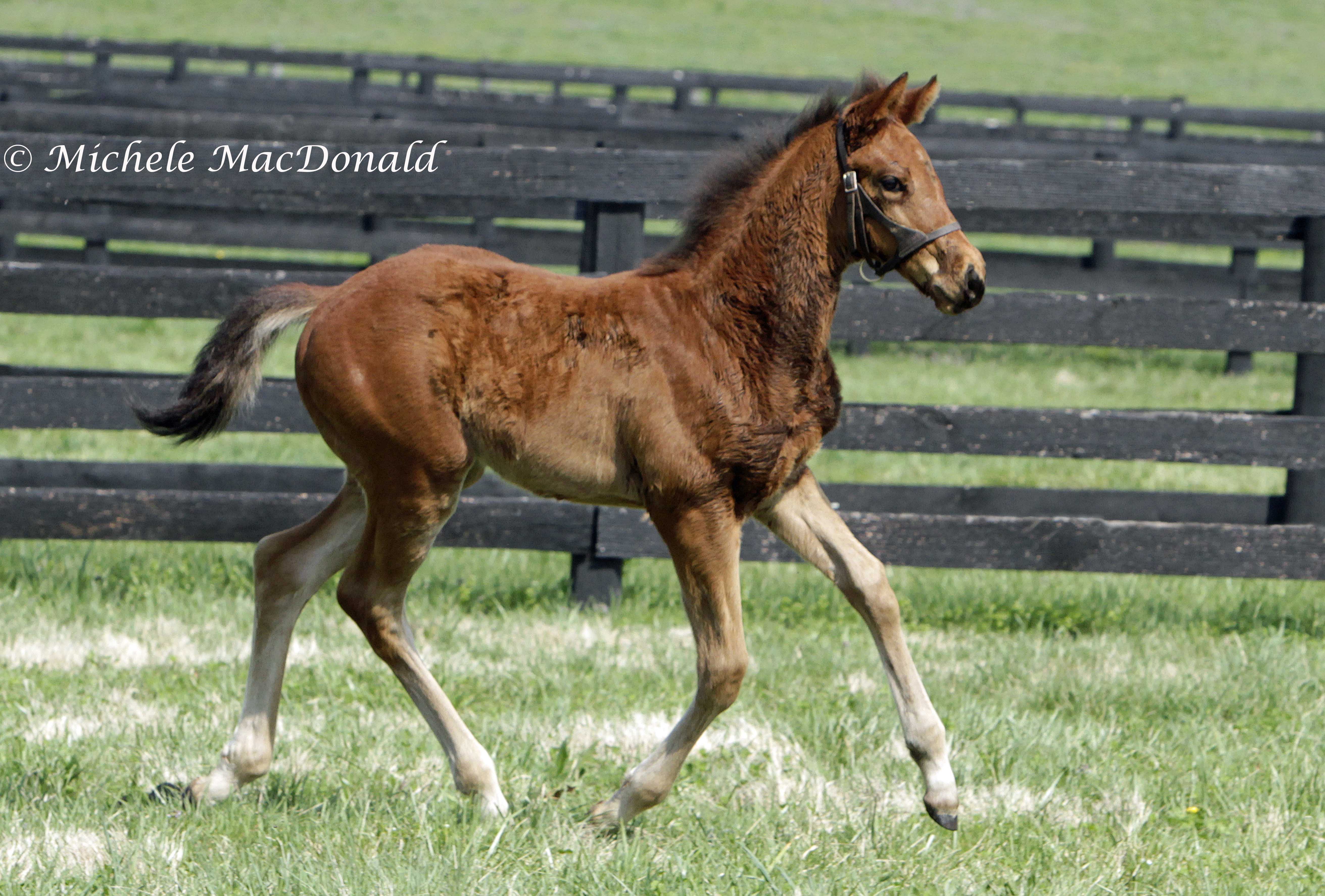 Runnymede sold Lady Eli as a yearling to Pete Bradley's Bradley Thoroughbreds for $160,000 at the 2013 Keeneland September sale. The following year, Jay Hanley bought the bay filly for the same price at the Keeneland April juvenile sale from the Eddie Woods consignment while some other buyers shied away due to her noticeably strong temperament.
As fate would have it, her fighting spirit has become Lady Eli's trademark in racing.
Hanley joined with Sol Kumin to race Lady Eli in the stable name Sheep Pond Partners, and she rewarded the relatively new players in racing with feats that most can't even imagine.
"She has inspired the masses through her enormous heart and determination to persevere in the face of adversity. She is a racing icon and an ambassador for this sport that cannot be replicated. We thank all those that worked so hard to raise, nurture and heal her over her lengthy career. She is truly the horse of a lifetime," Hanley and Kumin said when announcing they would offer Lady Eli as a broodmare prospect at the Keeneland November sale.
Overall, Lady Eli has won ten of 13 career starts and finished second in the other three races, while banking $2,939,800.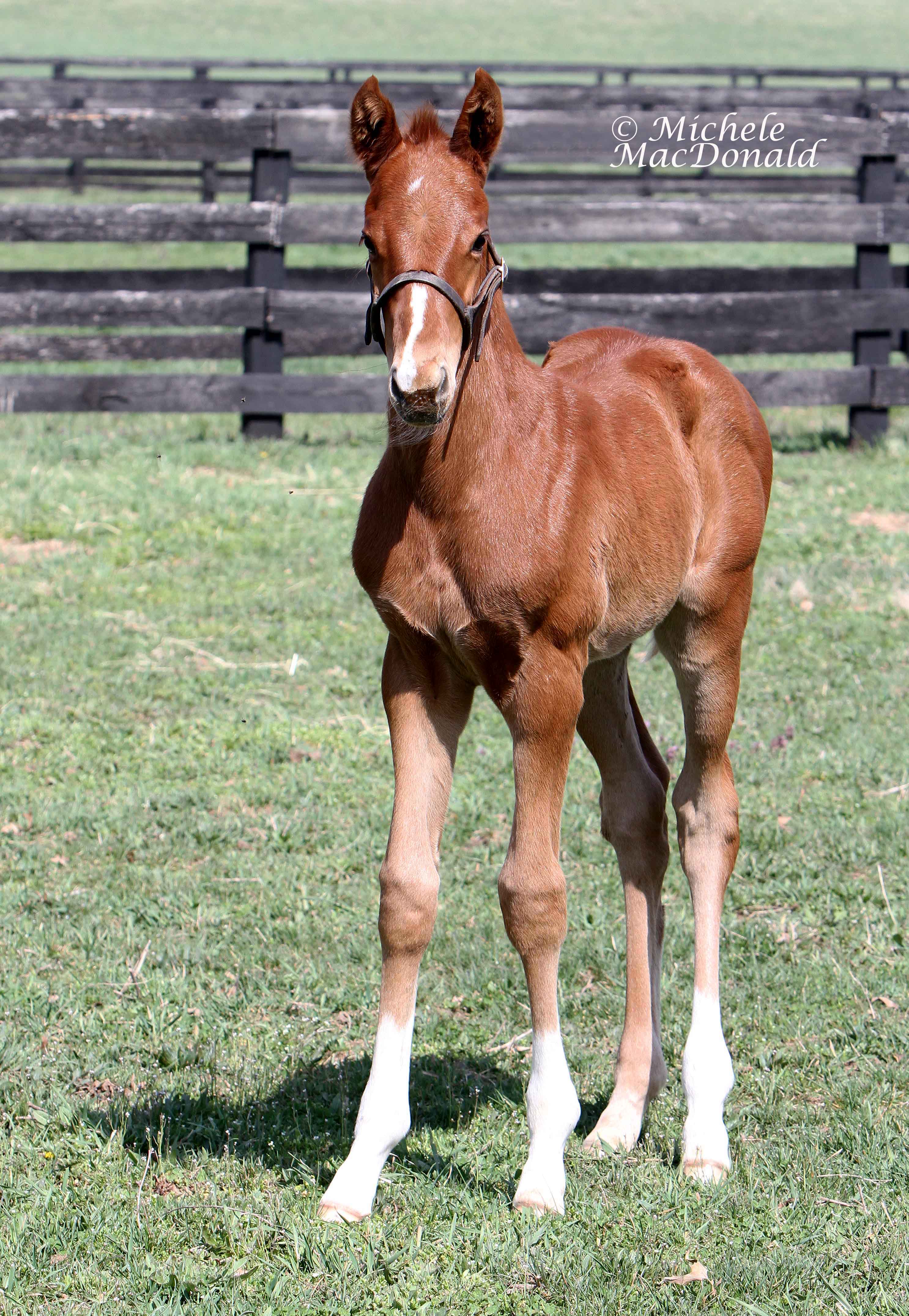 Collected, a 4-year-old by City Zip out of the Johannesburg mare Helena Bay, was a different sort of youngster while he grew up at Runnymede, but the chestnut colt met every challenge he was given.
"He was kind of a laid-back foal, but he was always a physically gifted horse — a really strong colt," Malhouitre said. "What I remember most about Collected is that as soon as you would change something in the routine [for the young horses], he was the first to respond.
"We really started to see some potential and talent when we prepped him for the [yearling] sale. He thrived on that. At the sale, he wanted to show everybody that he was the best horse on the grounds. He rose to the occasion, and he is charismatic."
Runnymede sold Collected at the 2014 Keeneland September sale for $150,000 to Steven Venosa of SGV Thoroughbreds.
"He was a horse that, from the first show I looked at him early in the morning [to when] I went back late in the afternoon to look at him again … never turned a hair. He just dropped his head and walked like a machine," Venosa said after Collected won the Californian Stakes in April. "When we were training him and breaking him, we never found a bottom on that horse."
Venosa resold Collected as a juvenile at the Ocala Breeders' Sales Co. for $170,000 to the Speedway Stable of Peter Fluor and K. C. Weiner, who were represented by agent Marette Farrell.
Collected broke his maiden in his debut on turf, became a multiple Graded stakes winner on dirt and went on to compete in the 2016 Preakness, although he did not fare well in the muddy race won by Exaggerator and afterwards was given a ten-month vacation. Since returning to racing this year, he is undefeated for trainer Bob Baffert while exceeding his connections' expectations; to date, he has won eight of 11 career starts and earned $1,260,500.
Seeing Collected and Lady Eli run for more glory at Del Mar will be a peak for Clay and Malhouitre, a resounding affirmation of the farm's breeding program.
But, as commercial breeders, they and longtime partner Callahan, as well as Clay's brothers and sisters, who also are co-owners of the farm operation, have more to anticipate and enjoy than just those races. They can look out across Runnymede's 365 verdant acres and almost see the future, both in the shapes of gamboling weanlings and in the grazing mares carrying the foals of 2018.
Treasured family
"It's all about the families," Clay said, noting that the farm and Callahan own not only Collected's dam Helena Bay but also her half sisters Koala Queen, a three-time winner by Lonhro, and Cinnamon Lass, a Conduit mare who produced her first foal this year, a filly by City Zip and thus a close relative to Collected.
Helena Bay produced a flashy bay colt by Hard Spun this year who is so good looking that he was a primary star in a video produced by Horse Country, which promotes tourism at Kentucky horse farms.
"He is a very strong type of horse and has a lot of physical similarities with Collected," Malhouitre said.
The extended female family of Collected is treasured at Runnymede as it includes the late Chancey Squaw, a Chief's Crown mare bred by the Niarchos family from a half sister to European champion and influential sire Blushing Groom.
For Runnymede and Callahan, Chancey Squaw produced Japanese champion, $8 million earner and sire Agnes Digital, as well as English G1-placed Reach For The Moon and other Japanese stakes performers Jalisco Light and Shell Game.
Two of Chancey Squaw's daughters reside in Runnymede's broodmare band for the farm and Callahan: Dame Ursula, by Elusive Quality and the dam of juvenile filly Fairyland, and Lady Of Akita, by Fantastic Light.
"We're excited about the families because that's how we succeed in breeding good horses," Clay said.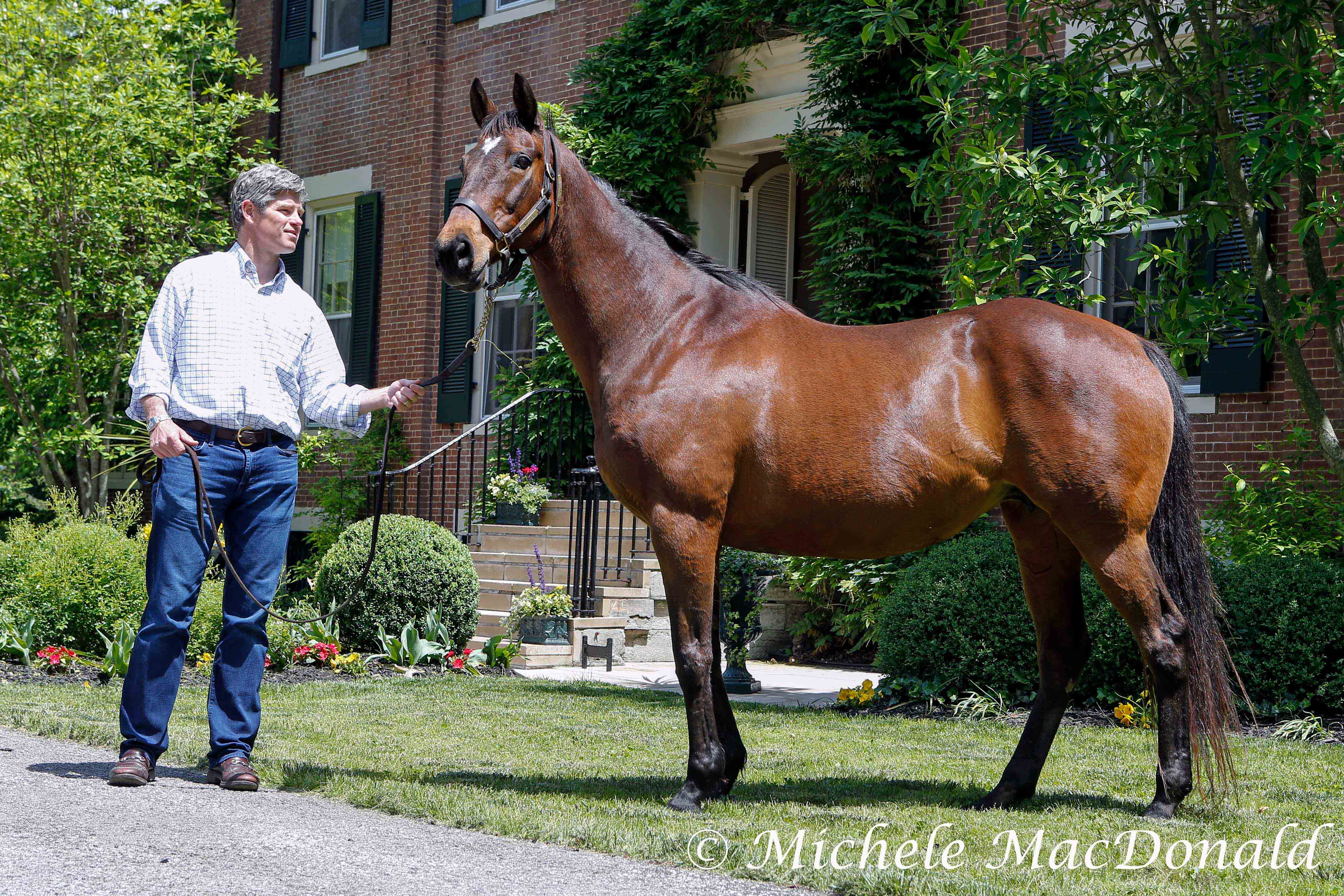 The other prized family at Runnymede is the one that produced Lady Eli. This year Lady Eli's dam, 17-year-old Sacre Coeur, produced a particularly stellar filly from the first crop of Triple Crown winner American Pharoah.
Bold and curious, the filly loves to greet visitors to the farm. She also likes to play with the half brother to Collected in a spacious field where some of the Runnymede weanlings are romping these days.
"When people come to visit the farm, if there is a horse that is more popular than Sacre Coeur, it is her American Pharoah filly," Clay said. "She has presence and she is strong — it doesn't take a refined eye to see that."
"She is bigger and stronger than any other foal this year," Malhouitre said, adding that since the Clays' goal has always been to develop the farm's female families, the filly likely will be raced by, and eventually return to, Runnymede.
The farm also owns and raced Lady Eli's multiple Graded stakes-winning half sister, Bizzy Caroline, and the now 9-year-old foaled an elegant, nearly black filly by Uncle Mo this year. That weanling also romps in the field with the half siblings to Collected and Lady Eli.
Sacre Coeur and Helena Bay both were bred to American Pharoah, while Bizzy Caroline was covered by Union Rags this spring.
Important component
Looking to the future, Clay and Malhouitre annually review opportunities to upgrade bloodlines with a few selective acquisitions at November bloodstock sales. They continue to work with Callahan and his family and last year bought more mares for their partnership.
"We can't say enough about how we appreciate Peter Callahan. He's been an important component in our success over the years, and it's particularly thrilling to have success at a level like this, to have Collected in the Breeders' Cup with a partner like him," Clay said.
The Runnymede team also has brought in a few new partners, including Haras d'Etreham, the Normandy farm that has an esteemed record of raising champions, including Urban Sea, the Arc winner who produced Galileo and Sea The Stars.
Like Runnymede, Haras d'Etreham is overseen by a fourth generation family member, Nicolas de Chambure, and the two longstanding, quality-oriented breeding operations share similar goals. In 2015, the farms jointly purchased Esprit De Vie, a then 3-year-old Street Cry filly from an illustrious Moyglare Stud family, and she delivered her first foal this year, an elegant filly by Medaglia d'Oro.
"It's such an enriching experience to do this with special people, selective partners and clients who have the same values and who want to harness nature and the land," Clay said.
"Largely due to the laurels gathered by my father and our ancestors, there's quite a reputation [at Runnymede]. So, we're having some success bringing in new partners and buying mares to compete at the highest level," he said.
'A heck of a ride'
No matter what happens during the Breeders' Cup, Clay and Malhouitre will keep aiming to elevate the quality of the horses they raise.
"If we are fortunate enough to win a Breeders' Cup race [as breeder], we go back to work and hope we can have another one," Malhouitre said. "We have two very good female families now and I hope in ten or 15 years we'll have four very good families."
They also hope that good fortune can continue to be with them and the owners that buy and race the Runnymede-breds. This year, stables that bought Runnymede-bred yearlings at the Keeneland September sale included Godolphin, which acquired Collected's half brother by Lookin At Lucky for $300,000, and Starlight Racing's affiliated StarLadies, which bought a Pioneerof The Nile filly for $700,000.
"As a breeder, when you breed a horse, there is a process of three years until the sale as a yearling," Malhouitre said, referring to planning the mating, delivering the foal and then selling the colt or filly. "After that, it's like your baby is going to someone else. It seems we have been very lucky to be able to give our babies to very good people."
Malhouitre praised the team associated with Lady Eli, including trainer Chad Brown and his assistant Cherie DeVaux, for their dedication to her health and welfare. Fluor has been a terrific owner, he observed, giving Collected the time he needed to develop after the Preakness.
"It doesn't take only the breeder in this business. We are very, very thankful to Sol [Kumin], Jay [Hanley], Mr. Fluor and all their team members. The make us look good," he said.
"We just provide the foundation and they build on it. They've done some pretty amazing things," Clay said. "This has been a heck of a ride for all of us."
With the foals and mares in the Runnymede fields, the future is just as rich with promise as it is steeped in the history of the outstanding horses raised in the past. While no one can know all that time will reveal going forward, for now no major changes are planned for the next 150 years at Runnymede.
"We will just continue to try to stay true to the mission of breeding good horses that can run," Clay said.