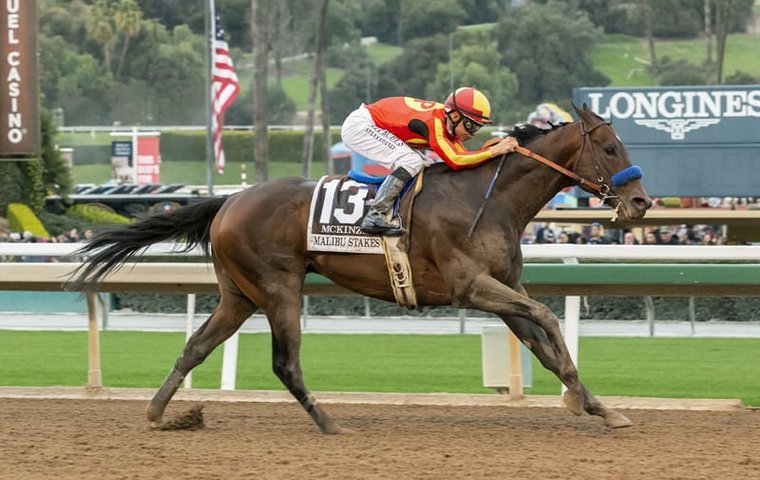 After an unbroken run of 80 weeks, the great Irish trainer Aidan O'Brien has been surpassed as world #1, according to TRC Global Rankings.

American Bob Baffert returns to the top spot for the first time since June 2017, and clearly merits the ranking, according to our strictly-laid-out criteria: no trainer in the world is operating at a higher level right now.
Table 1 contains the names and details of the four men who have been ranked world #1 since TRC Global Rankings began in 2014.

We have no hesitation in naming O'Brien as by far the greatest of his profession during this five-year span. Not only has he ranked #1 for the most weeks, but the peak points score – a rolling index of performance – is the highest achieved by a trainer at 1105.
TRC Global Rankings take the prediction of next week's results as their focus, however, and, while the recent past has been dominated by the brilliant Irishman, surely the present is Baffert's domain.
Headed by U.S. Triple Crown winner Justify, Baffert sent out 15 G1 winners in 2018 from only 52 runners (29% strike rate). These are shown in chronological order in Table 2.
All Baffert's top-level wins came on dirt. Nine horses contributed to his total: Justify (4), Game Winner (3), Abel Tasman (2), McKinzie (2) and four others with one each. Nine of the 15 were ridden by world #2 Mike Smith.

Baffert's 15 G1 wins is third only to his fellow American Chad Brown and the Australian-based Kiwi Chris Waller. Brown, in particular, is a threat to Baffert's hegemony in the weeks to come, sitting at world #3 as the new year dawns this week, only six points behind. However, while Baffert required only 102 runs to achieve his haul, Brown had more than twice that number with 211.
Indeed, when we take a look at the aggregate of Group and Graded race performance in 2018, ranked by G1 wins – G2 wins – G3 wins, we can see that, in effect, TRC Global Rankings marries the volume of success with its quality and efficiency.

While Brown and Waller had more G1 wins, Baffert had a better strike rate and a higher proportion of his winners at the top level where competition is at its fiercest. Meanwhile, the two trainers with a better strike rate than Baffert, Charlie Appleby (28%) and John Gosden (27%), had fewer G1 wins and do not own the same prior level of performance as Baffert (TRC Global Rankings uses a three-year window of results, with older data suitably down-weighted to achieve maximum predictive performance.)
Remember, these statistics are just a reflection of what we are really trying to measure true to rankings mathematics – the likelihood that a higher-ranked rival will defeat a lower one in immediate competition. To this end, note that Baffert went 15-12 against Brown in 2018, which is not enough to separate them in future encounters, but Baffert's record against other trainers who themselves have strong head-to-head records generally gives him the edge over Brown, at least by our reckoning.
While we would expect Brown to continue to win more Graded races than Baffert, our money is on the latter when they meet in 2019 – at least for now. Both men sent out some seriously talented juveniles in 2018 and their shelves are stocked to meet the demands of the coming year.
The brilliant filly Newspaperofrecord – a wildly impressive winner of the G1 Breeders' Cup Juvenile Fillies' Turf – is Brown's best 3-year-old entering 2019, but the identity of Baffert's best second-season runner is less clear. Is it Game Winner, who landed three G1s, including the Breeders' Cup Juvenile, or is it G1 Los Alamitos Cash Call Futurity hero Improbable, a sparkling winner of that influential event who owns huge ability?
All this will be determined this year, and it remains to be seen how long Baffert will hold onto the top spot. Over the next few months, he could face challenges from both Brown and Appleby, the latter about to embark on the domestic campaign in Dubai rich in Group-race prizes.
In the longer term, O'Brien will be back. We expect O'Brien to be back. We have written that O'Brien will be back. He will be back.
For now, however, Baffert is the top dog, the alpha trainer, the one to beat. From his last 14 runners, he has had five wins (36%), including three at G1, and a further five placed horses. The Silver Fox is white hot. He is world #1.