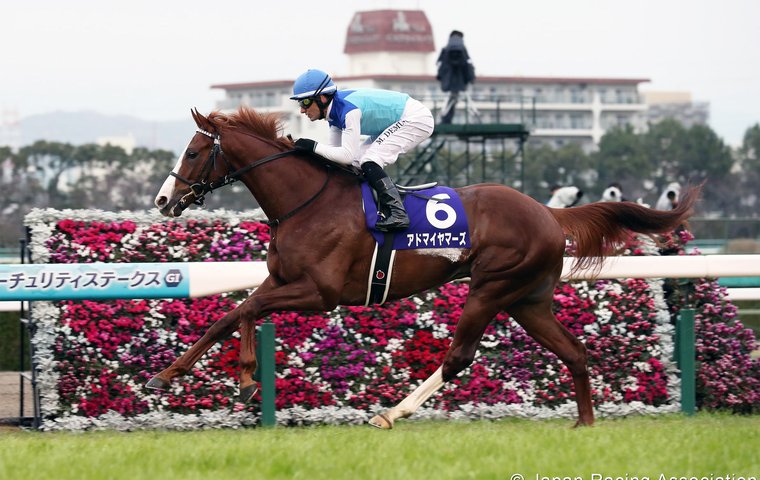 James Willoughby picks out the jockey, trainer, owner and sire who made the biggest impact on the TRC Global Rankings in the week that ended on Sunday.

TRC JOCKEY OF THE WEEK
ANTON MARCUS, 48, is one of the greatest jockeys in the history of South African racing. His historical TRC Global Rankings reflect his consistency: since week one on January 1, 2014, Marcus has regularly been rated in our top 50 in the world. This week, he gains 7pts and rises to #28 from #36 after winning the G1 Fillies Guineas at Kenilworth on Front And Centre.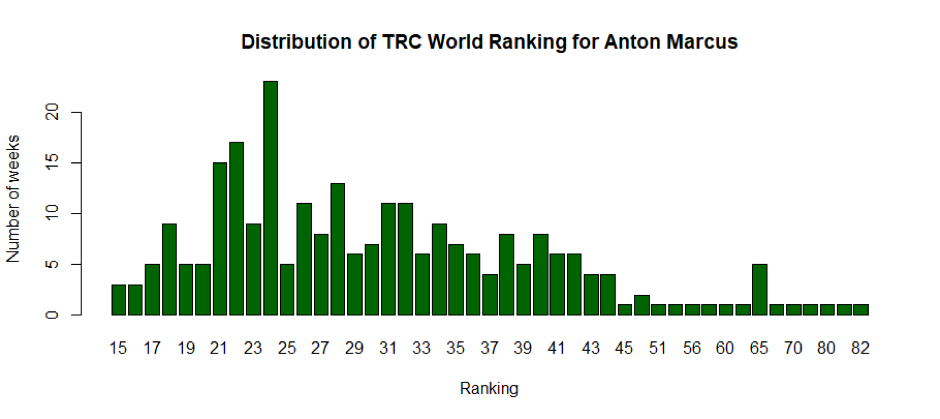 In January, 2017, Marcus reached his highest ranking of #15 for three weeks.
There is no bar to a South African jockey – or one from anywhere else – to reaching world #1 because our classifications take into account the scarcity of counting races in any region. Since 2011, Marcus has gained 17 top-level strikes to add to his resume, seven of which came on Sean Tarry's wonderful servant Legal Eagle, who has won three Horse Chestnut Stakes and three Queen's Plates since 2016.
TRC OWNER OF THE WEEK
There is no doubt that 2018 has been a solid year for SHEIKH HAMDAN AL MAKTOUM (+1pt, stays #3). The interests of the Emirati have a global reach, as typified this week by G1 Cape Guineas winner Soqrat, trained by Mike De Kock. In addition, the blue-and-white livery was also sported by Qurbaan, runner-up in the G2 Fort Lauderdale Stakes at Gulfstream Park.
So far this year, horses who race under Sheikh Hamdan's name and that of Shadwell Stable have won 28 Group and Graded races from 186 runners (15% win rate). Only Godolphin (95) and Coolmore Partners (53) have won more counting races. Having started the campaign ranked #4 with 1037pts, Sheikh Hamdan has gained 7pts and stands a place higher, thanks to the exploits of multiple winners Battaash, Mustashry and Tantheem, in addition to Soqrat himself, who also won the G1 Premiers Champion Stakes at Greyville in July.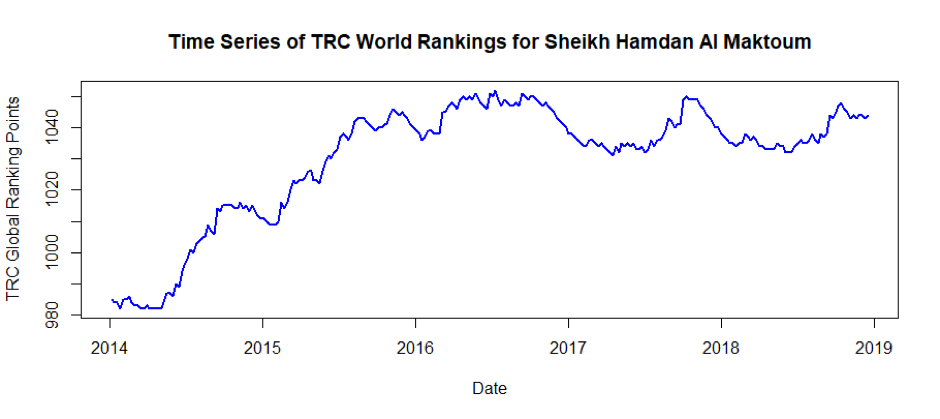 TRC TRAINER OF THE WEEK
The award is shared by two South African trainers this week: MIKE DE KOCK (+3pts, #30 from #36) and BRETT CRAWFORD (+7pts, #49 from #56). De Kock saddled the G1 Cape Guineas winner Soqrat at Kenilworth, while Crawford won the fillies' equivalent on the same card with Front And Centre. Note there are four trainers with South Africa as their modal country in the top 55 in the world and a total of 22 ranked overall.
The comparison between De Kock's gain (+3) in TRC Global Ranking Points and the much larger one of Crawford (+7) provides a great learning point. De Kock has had 198 runners that count towards the rankings, while Crawford has saddled only 88, so there is much greater uncertainty over where Crawford should rank. Changes in ranking points should be thought of as the quantification of information gain; in this case, Crawford's win is considered more significant.
TRC SIRE OF THE WEEK
The G1 Asahi Hai Futurity Stakes at Hanshin in December is Japanese racing's greatest race for two-year-olds. This week it was won by Admire Mars, ridden by Mirco Demuro (+2pts, #4 from #6), owned by Riichi Kondo (+7pts, #175 from #432), trained by Yasuo Tomomichi (+5pts, #28 from #38) and sired by DAIWA MAJOR (+7pts, re-enters rankings at #259).
Two weeks ago, we had Daiwa Major ranked #446. A top-class racehorse, twice named Japan's champion miler during an excellent five-season campaign that ended in 2007, the son of Sunday Silence got off to a great start at stud. In April, 2014, he had reached #57 with some rapidity, and, had we been writing about the rankings then, we might well have been predicting great things for the Shadai Farm producer. Rather than we describe what has happened since, better to access the time series of his TRC Global Ranking Points: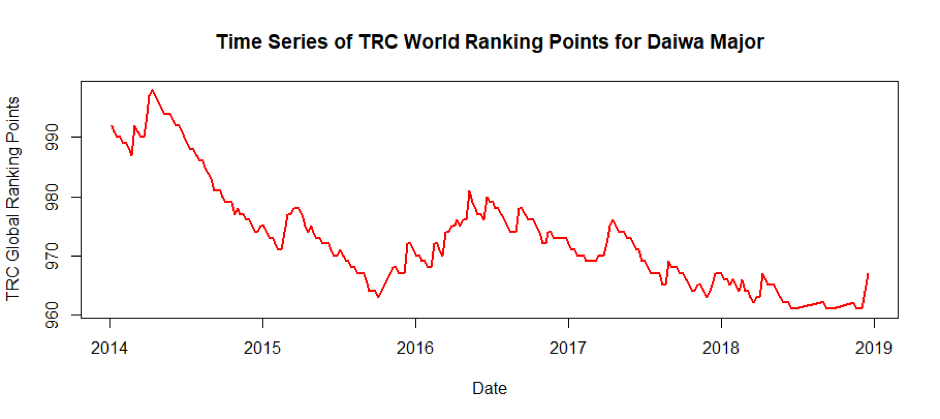 We had high hopes of last year's impressive winner of the Asahi Hai Futurity, Danon Premium. But he hasn't been easy to train since then and has won only the G2 Japanese 2,000 Guineas Trial. So far then, he has added to the rather disappointing record of the winners of the race since 2011, which are listed in this table:

The best name in this list is Logotype, winner of the G1 Japanese 2,000 Guineas (Satsuki Sho) and the G1 Yasuda Kinen as a 6-year-old. Alfredo (2011), Leontes (2015) and Satono Ares (2016) failed to win a race of note between them, while Asia Express (2013) and Danon Platina (2014) scored at only G3 level subsequently.
Why not review Admire Mars winning this year's race? Will he fare better next year?
Click here for a list of all last week's biggest TRC Global Rankings points gainers.
Click here for a list of all the week's Group and Graded winners.