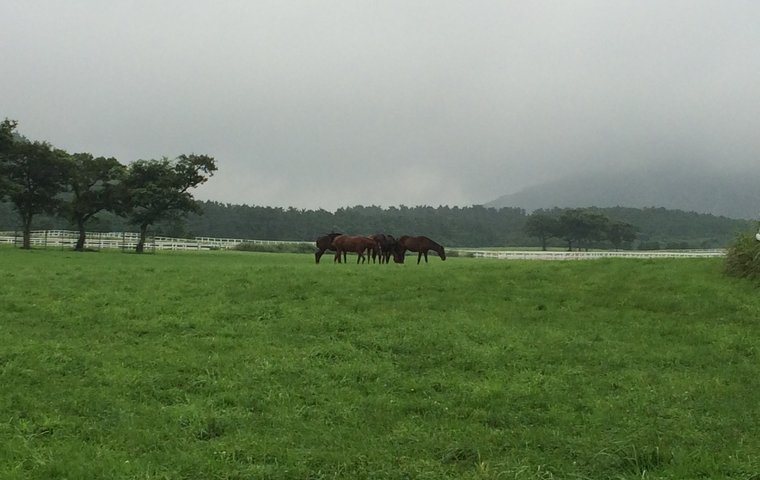 "Banished to South Korea …" I came upon this comment, referring to a stallion which had been cast out from a powerful global stud to pursue his career in South Korea, when I began investigating the country's Thoroughbred activity before a visit in 2015.

As I discovered during my stay in this highly-developed and affluent country, it is just another example of the old adage of "unfamiliarity breeds contempt"; unfair and unjustified.
A year on, after a first international meeting organised at Seoul, at which locally-bred Thoroughbreds were far from disgraced against rivals from seven different countries, the phrase should definitively be binned.
True, the island of Jeju, where the South Korean breeding industry is concentrated, is a far cry from the rolling green pastures of Kentucky, where many of these stallion exports began their lives. Racing and breeding in South Korea is governed by the Korea Racing Authority (KRA), who were strongly encouraged by their state controllers to base their bloodstock activity on this volcanic island otherwise lacking in industry apart from tourism.
To the south of the Korean peninsula, the 45-mile long and 20-mile wide Jeju has a temperate climate and green countryside. However, a closer look reveals that the fields are covered in coarse vegetation rather than rich grass, on account of the volcanic eruptions that created the island two million years ago and that have reduced the fertility of the soil.
Going places
These less-than-ideal geographic conditions have not dampened the KRA's determination to develop the breeding industry, which, in 2016, is definitely going places. International stallion recruits "banished" to this unfamiliar corner of Asia are fulfilling a vital role in the transformation of the South Korean Thoroughbred.
Korean racing and breeding has made important breakthroughs during 2016, with acceptance into the IFHA (International Federation of Horsercing Authorities) Part 2 classification, runners in Dubai and, last weekend, the valuable inaugural Korea Cup meeting in association with Keeneland.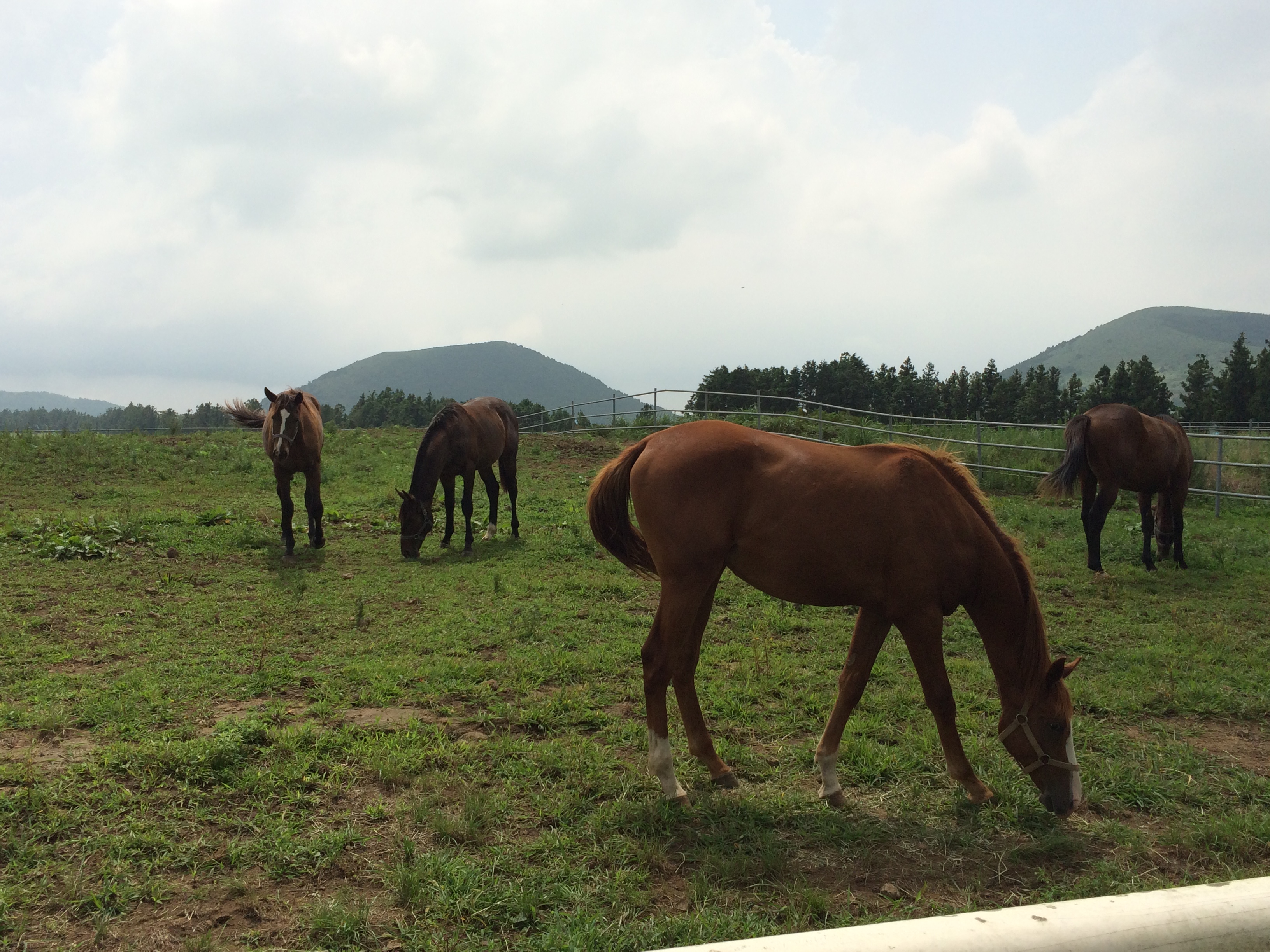 Success Story lived up to his name at Meydan when this first Korean-bred to participate in the Dubai Carnival battled on bravely to retain third place after attempting to go pillar to post in a one-mile handicap in January.
Later in the carnival, he was watched from around the world as he was the long-time leader of California Chrome's warm-up race in Dubai, in a clever entry by the KRA designed to place their homebred hero in the international limelight. Few viewers from that day may remember, but Success Story rallied to hold a very respectable third place behind the future World Cup winner, a proud moment for the KRA.
Winner of 10 of his 21 outings and over $650,000 at Korea's two Thoroughbred tracks of Seoul and Busan, the 5-year-old entire is a perfect case study for the new era of Thoroughbred breeding in South Korea.
Evidence of progress
Success Story is from the first Korean-born crop of Peace Rules, winner of the Blue Grass Stakes, Haskell Invitational and Suburban Handicap in 2003 and 2004 for Edmund A. Gann and the late Bobby Frankel. After four seasons at Vinery Stud, the son of Jules was purchased by the KRA and was registered in January 2010 to stand at their stallion station on the island of Jeju.
Success Story's dam also hails from America. The stakes-placed Power Pack, by Lil's Lad and out of G3 winner Cat Attack, was bought by Korean agent Lee Gwang Hyeop at Keeneland in 2008 for $15,000. Sold in foal to Giacomo, she produced a colt by the Kentucky Derby hero and was then covered by another KRA import, Del Mar Futurity winner Forest Camp. To date, her four progeny to race have all won at least once and all possess pedigrees that would not look out of place on an American racetrack or sales ring.
The Korea Sprint and Korea Cup, which were held on Sunday at Seoul racecourse, offer further evidence of the progress made in Korean breeding. In the 1,200-metre sprint, Busan-trained Macheon Bolt filled second spot, four lengths adrift of NZ-bred Super Jockey, representing Hong Kong. Born in Korea, Macheon Bolt was conceived in America but his sire, Old Fashioned, is one of the latest additions to the KRA roster.
Japanese runners dominated the Korea Cup, with Chrysolite and Kurino Star O finishing a full 16 lengths ahead of Korean horses in third and fourth. However, the presence of 2016's star 3-year-old, Triple Crown winner Power Blade (fourth), is particularly positive for the KRA's breeding programme as the son of top local sire Menifee is out of Korean-bred dam Cheonmachong (Lost Mountain).
A Kentucky Derby runner-up who has become the dominant sire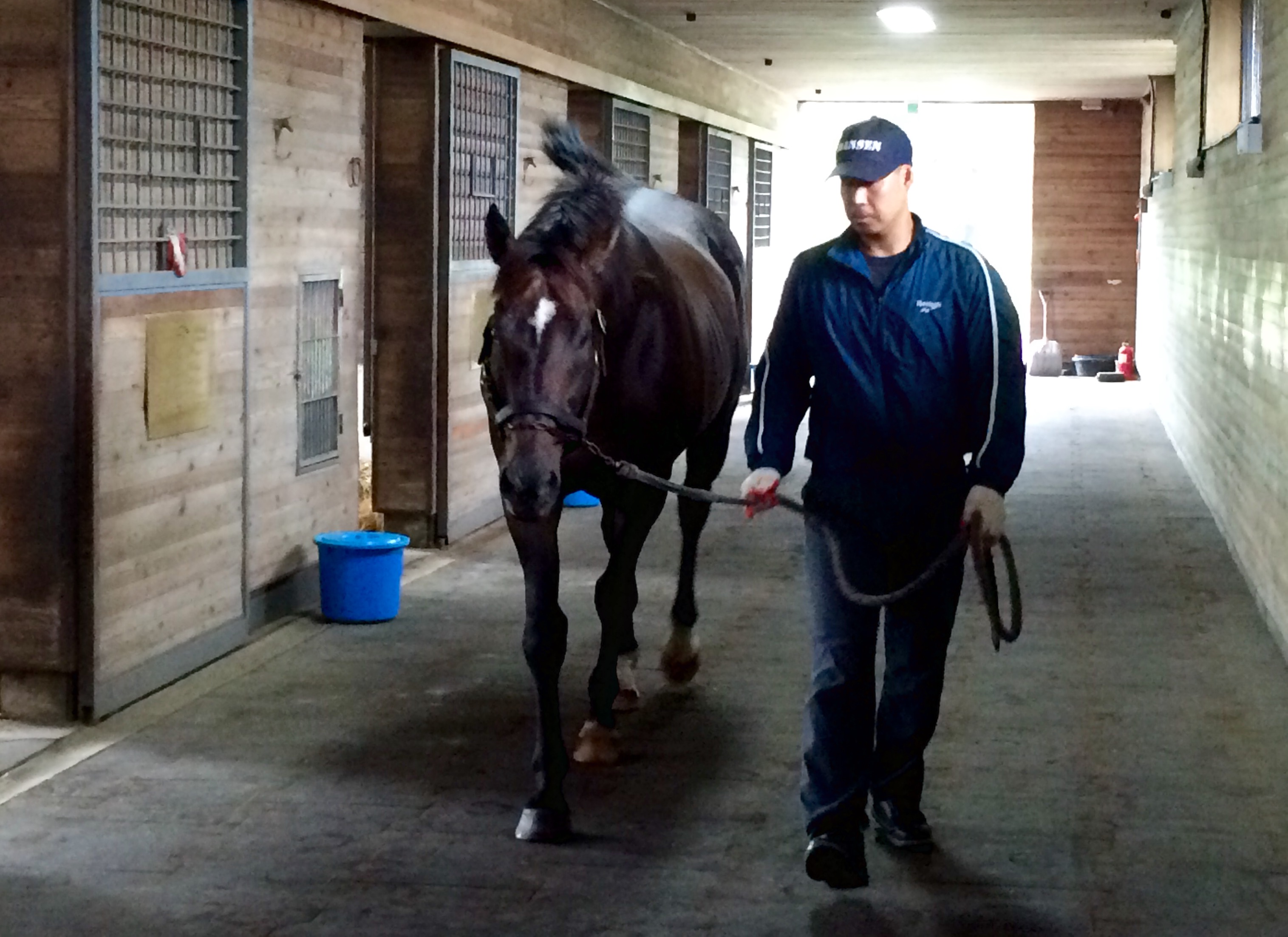 The KRA decided in the 1980s to make a conscious effort to improve the country's bloodstock. After initially looking towards Australia and New Zealand to recruit sires, they quickly realised that the sand tracks of Seoul and Busan, and race tactics used in South Korea, bore most resemblance to American dirt racing. So the search for future patriarchs of the Korean breed was soon concentrated on the U.S., and more specifically, Kentucky.
Indeed, of the top 10 stallions in the 2016 Korean sires' standings, all are American-bred.
Kentucky Derby and Preakness Stakes runner-up Menifee (Harlan) has dominated this table for the past five years. In 2015, his 144 progeny to race earned a total of $6.4 million, while he has so far amassed close to $5 million in 2016.
Menifee was imported for the 2007 season, and the dual G1-winning grandson of Storm Cat invariably covers a full book of between 70 and 100 mares at the KRA's 'Let's Run Farm' on Jeju Island, for a fee of 7 million Korean Wan ($5,600).
Seungho Ryu, the International Relations Manager of the KRA, confirms that in 2016, 75 lucky breeders were able to use the services of Menifee, although their first choice is not guaranteed if the stallion is oversubscribed. "Each farm applies for preferences for up to three stallions. If the planned number of coverings is less than the number of applications, then the mares will be chosen by random ballot."
Breeders' Cup winner
With handle of over $7 billion registered per year, the KRA has the means to meet its ambitions and has acquired some high-profile recruits in recent years.
Noteworthy names to have joined the 'Let's Run' ranks are 2011 Breeders' Cup Juvenile scorer Hansen (Tapit), who headed to Asia after just one covering season at Coolmore's Ashford Stud, and Tiznow's G2-winning son Tiz Wonderful.
From a roster of around 30 stallions towards the end of the 20th century, the KRA has now opted for quality rather than quantity, and stands between 10 and 12 stallions, which are responsible for about half the peninsula's annual foal crop of 1,300 - 1,400. Following the example of the KRA, private breeders now also stand some high-class foreign-bred stallions.
Recent U.S. stallion imports to South Korea
2016
| | |
| --- | --- |
| Stallion | Owner |
| Bob And John (Seeking The Gold) | Isidore Farm |
| Divine Park (Chester House) | Ma |
| Musket Man (Yonaguska) | Son Chun Soo |
| Old Fashioned (Unbridled's Song) | Lee Kwang Lim |
| Plan (Storm Cat) | C & A |
2015
| | |
| --- | --- |
| Stallion | Owner |
| Any Given Saturday (Distorted Humor) | KTBA (Korea Thoroughbred Breeders Association) |
| On Eagles Wings (Gone West) | Kim Guen Young |
2014
| | |
| --- | --- |
| Stallion | Owner |
| Clear Attempt (A.P.Indy) | Lee Kwang Lim |
| Eurosilver (Unbridled's Song) | Nokwon Farm |
| Private Vow (Broken Vow) | Kim Kyung Min |
| Thunder Moccasin (A.P.Warrior) | Pegasus TC Inc |
| Tiz Wonderful (Tiznow) | KRA |
2013
| | |
| --- | --- |
| Stallion | Owner |
| Chapel Royal (Montbrook) | KTBA |
| Hansen (Tapit) | KRA |
| Rock Hard Ten (Kris S.) | KRA |
| Winchester (Theatrical) | Premium Farm |
Breakdown of stallion origins
USA – 64, Korea – 29, Japan – 13, Australia – 5, Canada – 1, Ireland – 1
Perhaps surprisingly, neighbouring Japan has relatively little influence on South Korean bloodlines. One breeder, Chi Daesup, of Nokwon Farm, owns five of the country's 13 Japanese imports, in addition to the U.S.-bred Testa Matta (Tapit) who raced his entire career in Japan, where he won the G1 February Stakes. Ironically, Daesup's links with Japan were strengthened thanks to a well-timed purchase in America.
The businessman and former chairman of the Seoul Racehorse Owners' Association recalls: "I bought the dam of Game On Dude, Worldly Pleasure, at Keeneland in November 2009 for a very good price of only $15,000. At that time, Game On Dude had not even raced yet, but as we all now know he went on to become one of the best American horses on dirt. So suddenly there was a lot of interest in his dam.
"I took the decision to sell Worldly Pleasure to Japan, to Northern Farm. I made a very good deal, which allowed me to purchase more broodmares and even some stallions."
The astute breeder concludes with a wide grin: "And, as a bonus, while the mare was here in South Korea, she gave birth to a daughter, by Volponi, which I have kept to join by broodmare band."
Catching up with racing's most powerful nations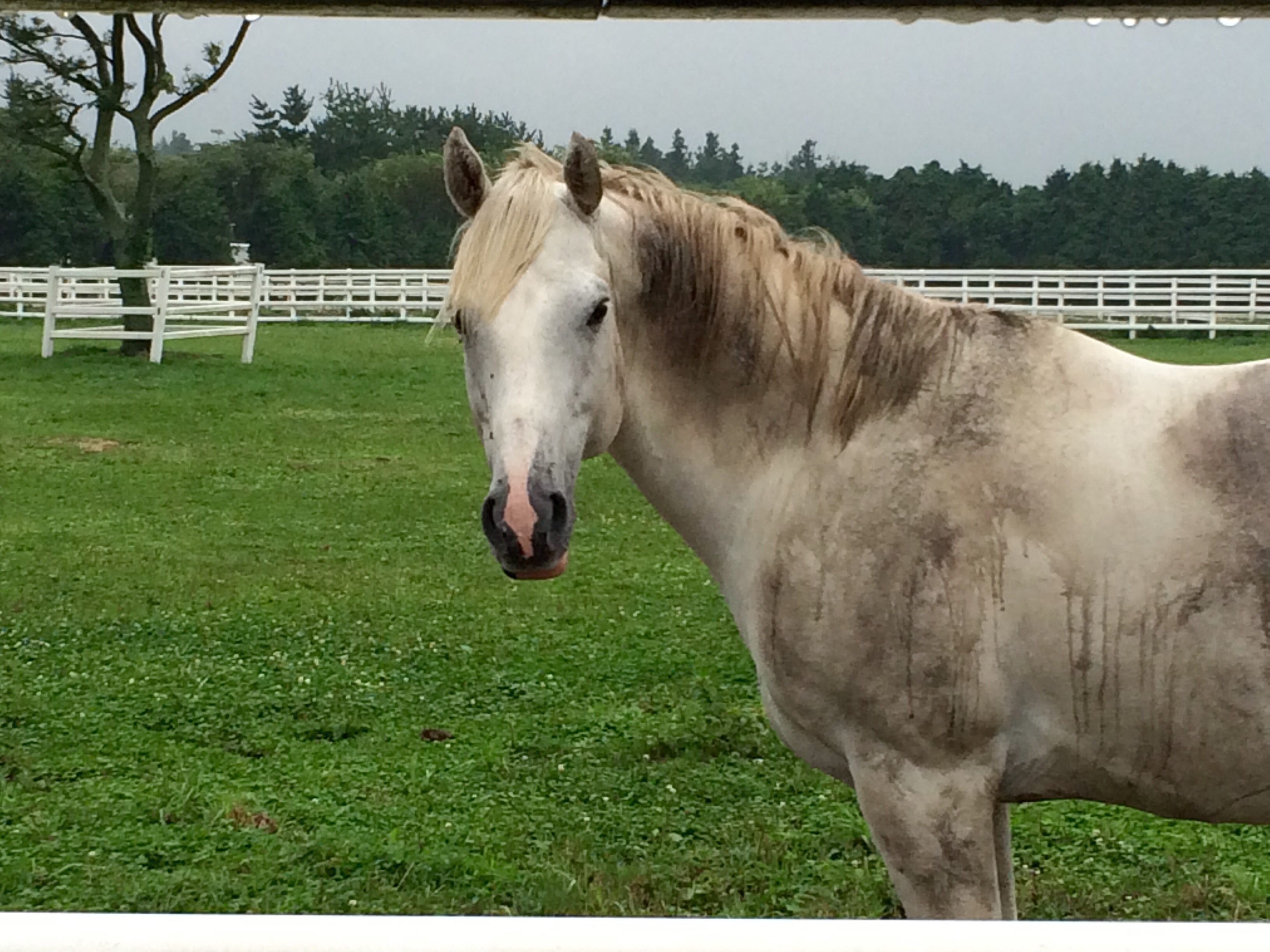 Daesup firmly believes that South Korean racing and breeding is on the up, and he is in favour of controversial changes implemented by the KRA in 2015, which see local-breds obliged to compete against imports.
"In the past we had two race programs, one for horses bred in Korea, and one for foreign imports," explains Seungho Ryu. "From 2015, we opened up the category 1 and 2 races so that the horses have to run against each other. Our objective is to improve the Korean horses and make them more competitive.
"For the moment, the results are 50 – 50. Today, only 30 percent of our group races for older horses are reserved for Korean-breds. The other 70 percent are open to all horses, and half of them are won by horses born here."
The presence of Success Story in Dubai, and the performances of local horses in the Korea Cup and Sprint, are evidence that the standard of the Korean-bred Thoroughbred has already bounded forwards. If entrepreneur Chi Daesup is to be believed, the bloodstock world may soon be showing much more respect towards the country responsible for Samsung, Hyundai and LG electronics.
"I have travelled all over the world and have remarked that, in many domains, South Korea is on a level with the most powerful nations of the world. But, in the racing industry, we are behind the times compared to other countries. This can be explained partly because the KRA is a public organisation, which depends upon the state and is therefore incapable of doing anything quickly.
"In Korea, sometimes we do take a long time to make up our mind, but once the decision has been taken everything progresses very quickly. It's like with cars, or with electronics, we start late, but then we move very fast. That's Korea!"
The fastest rising racing nation on Earth