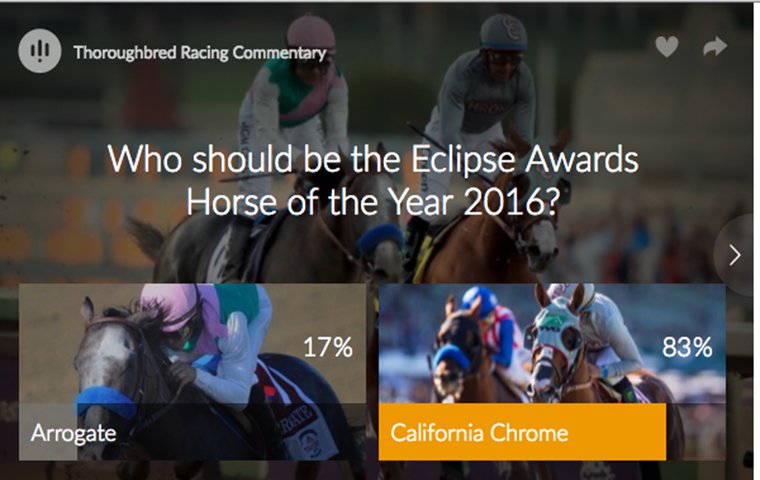 The people have spoken! California Chrome is the overwhelming winner in our Eclipse Award Horse of the Year poll.

Earlier this week we posed the question to our readers: Who should be U.S. Horse of the Year? Before the Breeders' Cup, many had thought it was a foregone conclusion that California Chrome, who had won all seven of his starts this year, including three G1s, would win. However, given the exceptional performance 3-year-old Arrogate put up in beating him in the Breeders' Cup Classic, we thought there was enough doubt to pose the question.
The results show that TRC readers are not at all swayed, with 83 percent voting for Chrome. Many have also commented on the subject, and the overall feeling seems to be that, although Arrogate was magnificent in that race and in the Travers Stakes at Saratoga in August, Chrome's achievements over the year count for more.
We will leave the poll running so voting can continue right up to the event.
Good luck to both horses and their connections when the awards are announced on January 21. Click here for details of the event.