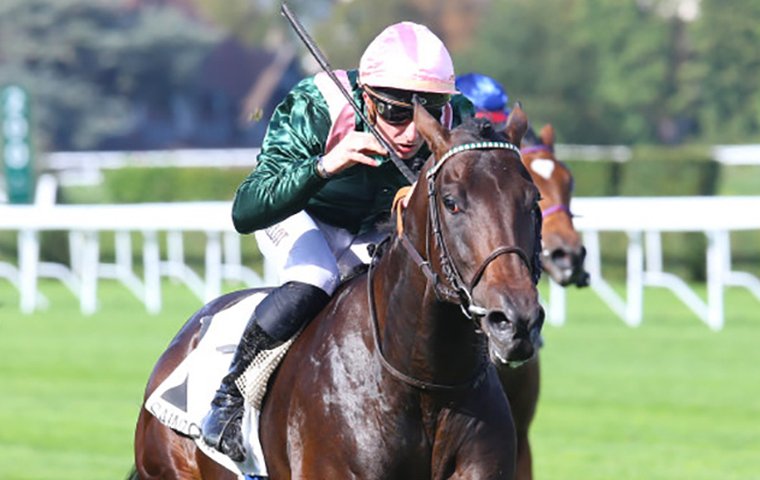 In a rich and varied career, Gérard Larrieu has done it all, from finding future classic winners as an international bloodstock agent to developing two stud farms in the South of France - and discovering a lucrative system that saved racehorses from the abattoir. He also has a rule that he won't buy horses in the U.S. - and, despite prospering while based at Chantilly, he reckons anyone starting a bloodstock business these days should steer well clear of France.

At Deauville today, his exciting recent purchase Sacred Life is the likely favourite for one of Europe's most important Guineas trials, the Prix Djebel. Larrieu spoke to John Gilmore.

A catalogue of success
Sacred Life (Siyouni - Knyazhna), trained at Deauville by Stephane Wattel and owned by Jean-Louis Bouchard, won all his three races as a 2-year-old and ended the season the second highest-rated juvenile in France after winning the G3 Prix Thomas Byron by six lengths at Saint-Cloud in October.
Both horse and trainer were deprived of a chance to win their first G1 when a protest and blockage by trainers, owners and breeders at Saint-Cloud at the end of that month meant the meeting, which included Sacred Life's intended target, the G1 Criterium International, had to be cancelled.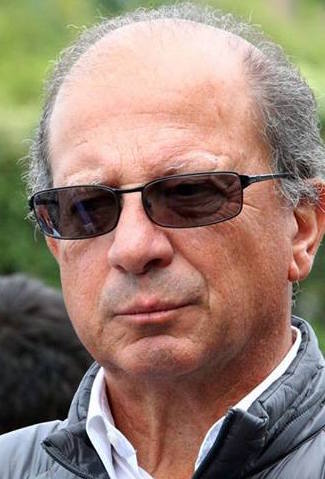 The horse was purchased for €55,000 at the 2016 October Arqana yearling sales by Larrieu, of Chantilly Bloodstock. Larrieu (pictured) has been buying horses for Bouchard for the best part of 30 years and is known for his astute buying of yearlings at reasonable prices.
His winners for Bouchard include four French Derby successes (Celtic Arms 1994, Ragmar 1996, Blue Canari 2004 and Dream Well 1998) and Sierra Nevada, who took the 1994 Prix Vermeille. All were trained by Pascal Bary.
Dream Well also won the Irish Derby, when he was owned half by the Niarchos family and half by Bouchard.
The colt had been presented as a yearling at Deauville but was not sold. Larrieu bought 50 percent of him privately for Bouchard after the sale.
Learning from a master
Larrieu, who comes from a farming background in Pau in South West France, got into racing during the mid-70s, when he worked for jumps trainer Jean Couetil in the same region.
"After three years doing everything in the yard the opportunity arose to work for [top Chantilly trainer] Francois Boutin thanks to Couteuil's friendship with him," said Larrieu. "I stayed four years with Boutin as assistant trainer, which proved invaluable, learning the ins and outs of the job from a master, with my long-term objective at that time to eventually become a trainer in my own right."
Buying French horses for Americans
Through Boutin's connections abroad, Larrieu was offered the chance during 1981-2 to work with leading Mackenzie Miller in New York, a private trainer for Paul Mellon, who loved European racing and owned Mill Reef, the first American-bred horse to win the Prix de l'Arc de Triomphe (in 1971).
"I wanted to go to the U.S. and gain another experience. I had never been before and, at that time, speed was coming from the U.S. and the leading American owners were buying all the top European horses for the big farms of Bunker Hunt, Claiborne and Gainesway."
It was this keen interest at the time for European horses in the States that resulted in Larrieu getting involved in the bloodstock business.
"I was asked by an American to buy some European horses and came back to France, purchasing three from Boutin, and one of them went on to win a lot of Graded races in the States," he said. "Thanks to that success, I became involved full time in buying racehorses from France at all prices as they were having so much success in the U.S. on grass. A French listed winner could win a Graded race in the U.S."
Saving well-bred stock from the abattoir
Larrieu also discovered a lucrative buying market in France for horses that would otherwise be destined for the abattoir.
"I discovered a lot of well-bred horses by Lyphard, Riverman [and other top stallions] who were no good on the track in France and were being sent every Wednesday to the abattoir," said Larrieu. "So I was buying up well-bred racehorses at butchers' prices of 7,000 francs [just over €1,000] and then selling them on through public auctions in the U.S. for a good profit. I did this for two or three years."
How the Bouchard relationship began
But, in 1985, he decided to come back to France, setting up his Chantilly Bloodstock Agency. "I chose to be based in Chantilly as it was home to over 2,500 racehorses and the top training centre in France. I had the links in the U.S. and good contacts in France."
One of the first major French owners Larrieu started to work with was Jean-Louis Bouchard, but not immediately. "M. Bouchard started with another agent for a few years," said Larrieu. "In one year, he bought ten yearlings with another agent without success and one filly from me. That filly a year later won four races."
And so began a working relationship that has lasted to this day.
Why trainers and breeders get better as they get older
"To succeed at this game you have to fully understand the pedigree, the breeder and the trainer," said Larrieu. "When I look at a racehorse to buy, I want to see the presence of the horse and I don't like plain horses.
"I have reached an age where I know the third dam, so I have the experience. I was taught first by trainers, but my best teacher is all the mistakes I made, to make sure I didn't do them again.
"I must thank M. Bouchard because he paid for my mistakes at the beginning. That is why trainers and breeders are better at the end of their careers. They learn from their mistakes. Just look at Andre Fabre - he seems to be getting better with age."
Why I won't go to the U.S. sales
Larrieu can be seen at all the French, Newmarket and Irish yearling sales, plus broodmare sales at Newmarket and Arqana in France, but not the U.S. "Most of the horses I buy as yearlings cost up to €150,000. I don't have the clients to spend more.
"I never go to the U.S. sales anymore. They have been breeding and selling horses on medication for the past three generations. Before, it was different. In Europe, we are racing where not a single horse is on day-to-day medication, with strict regulations, and we are breeding sound horses in France and other European countries."
How the operation works
Today Larrieu has four major clients whose racehorses he manages, including 26 in training for Bouchard.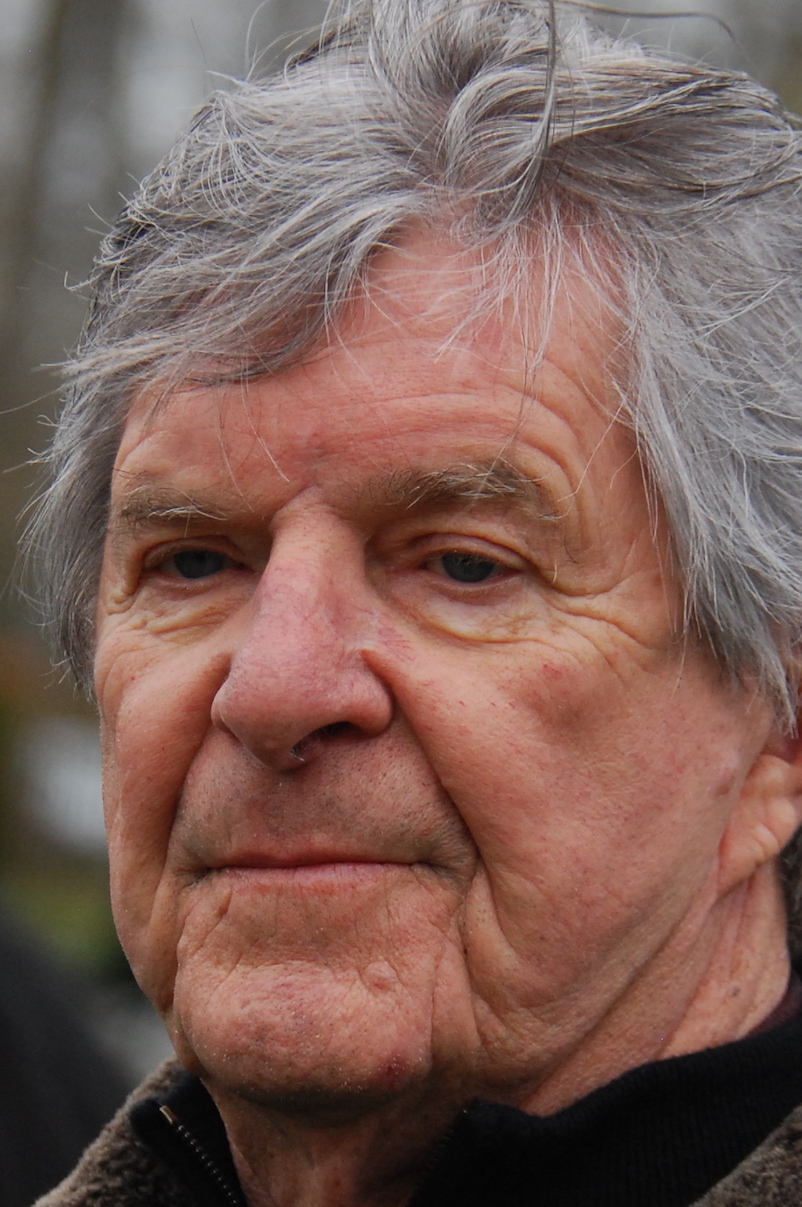 From the 12 yearlings bought for Bouchard (pictured) in 2016, six proved successful 2-year-olds last year, including Sacred Life, bought for €55,000 at the Arqana October sales in 2016.
Last week, Naturally High (Camelot - Just Little) was a promising winner of a 3-year-old maiden at Chantilly for the Bouchard-Bary combination.
"My relationship with Bouchard is based on trust," said Larrieu. "If I see a horse I like in training, I do the deal before telling him 'I bought a horse for you'. I also keep my eyes open for 2-year-old races, where I think Bouchard can buy and the deal is done quickly, but at the sales he decides what to buy. It's different with the Arab owners - they decide everything."
Even impressive 2-year-old winners of top maidens can fetch a tidy sum. "Prices can range from €1 million to €1.5 million for a top 2-year-old after winning a maiden by four or five lengths [and possibly being] capable of capturing a Group 1, down to €200,000 for an ordinary maiden winner," said Larrieu
"In the USA, I deal with other agents on a 50-50 basis for commission. They ask me about a certain horse, or I tell them and check it out for conformation as I have a good relationship with most trainers here.
"I also have links in Australia, having just come back from Arrowfield Stud, where I was looking at their yearlings, possibly to sell on to clients. I have known John Messara at Arrowfield since I first sold them a horse in 1990.
"In this game, most farms can't make money unless they have a top stallion, otherwise they need to have it as a sideline to farming or some other business. The real profit at studs is having top stallions where you can sell nominations, like Coolmore does."
The Chantilly advantage
Living in Chantilly is an advantage for Larrieu - he can walk out of his back garden on to Les Aigles gallops. "I go to watch the horses on the gallops a minimum three times a week and have 60 horses I manage based in Chantilly, with Freddy Head, Pascal Bary and Fabrice Chappet.
"I do a report on the client's horses when necessary and never wish for them to keep paying for horses that are no good. I end up selling those privately or at auction. Every year I have Group winners among the horses I manage."
A filly called Treve
Larrieu has another client market for proven horses. In 2013. Intello won the French Derby and was for a short time rated France's top middle-distance performer - until, two weeks later, Treve burst onto the scene with a scintillating win in the Prix de Diane. "Treve's winning time was five seconds faster than Intello over the same distance and she broke the race record by three seconds," said Larrieu.
"I told Sheikh Joaan, who was looking for a top proven racehorse, that this is the best filly based on time, and quickly the deal of several million euros was done with the Head family.
"The year before, I sold Sheikh Joaan a filly, Rjwa, who finished third in the Prix de Diane."
Breeding two types of horses
Larrieu owns a stud farm at the foot of the Pyrenees in the south of France. Both Arabians and Thoroughbreds are bred there. The farm is split into two and is run by Larrieu's two brothers.
"When I was 14, the first horse I bought was an Arab mare," Larrieu said. "I began to develop the Arab-bred horses for private clients when 30 years ago the European racing programme began to offer increasing Arab racing.
"We now have 15 Thoroughbred mares. It's quite new and we have already bred some stakes winners, but not a Group 1 horse as yet.
"We have three Arabian stallions who belong to Sheikh Hamdan and have 17 Arabian mares, but our goal is to have 30 top mares."
Larrieu's biggest achievement with Arabians is the 4-year-old filly Easter de Faust, which he bred. She won the G1 Qatar Arabian Trophy des Pouliches at Saint-Cloud last September for [owner] Sheail Al Kuwari. "She is the equivalent of Treve, a true champion," he said.
The problem with France ...
Larrieu says the bloodstock business has given him a fantastic life that most people can only dream of. "I come from a farming family in the South of France and the horse business has enabled me to meet all the top people in the world," he said. "There is not another passport that can offer you this opportunity than the horse business.
"Though, if I was a young person starting out in this business now, I would advise them to go anywhere else, but not France.
"I am in competition with Irish bloodstock agents where their business tax is 12 or 13 percent. In France, I pay 33 percent. If I didn't have strong roots in the South of France and the stud, I would have gone elsewhere."
Loving every minute
Larrieu has never tired of the sport and, even when on vacation, longs to get back on the gallops to watch the horses.
"I can't go on holiday for more than two weeks as I miss everything to do with horses. I love every minute of it, getting up at the crack of dawn for the morning gallops, the sales, attending meetings, seeing horses progress, talking with clients and trainers, going to race meetings.
"I'll only stop one day when the body can't do it anymore."