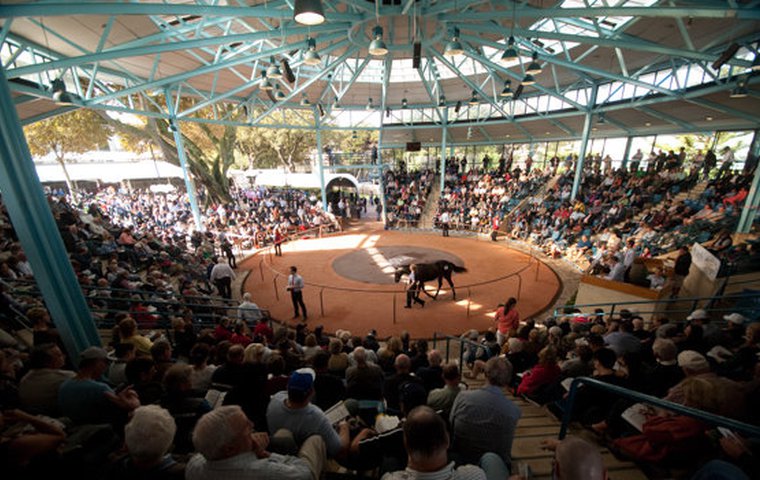 Each autumn in Sydney, for as long as anyone can remember, horse racing has walked arm in arm with horse trading. Since 1906, in fact, when the bloodstock firm William Inglis & Son pitched camp at their Newmarket headquarters, each Easter at Randwick has been a cluster club for sellers, buyers, and racers. This year, the Australian Easter Yearling Sale occurs from April 8-10, running right into the richest race meeting Randwick Racecourse has ever hosted – the multi-million dollar Championships carnival. So, much like it has been for more than a century, all eyes are on Sydney this time of year.

The Easter sale has a long and lustrous history. William Inglis & Son began selling livestock in Sydney in 1867, when the first fleet was still a living memory. At that time, the company dabbled in working animals and farm machinery, but when the Newmarket complex was settled in 1906, racehorses became the company brand. The Easter sale was the flagship event from 1917, heavily supported by every major stud farm in New South Wales. And the early graduate list was impressive: Heroic sold in 1922, Amounis in 1923, Shannon in 1942, and so on.
The complex grew with the sale every year. Today, Newmarket is 11 acres of neat shed rows housing 600 horses, while the property's original 1860s racing barn, a vision splendid on the heritage list, remains in use. There are sand rolls, shower bays, and walking rings, and the auction house seats 1,000 people. The Moreton Bay Fig tree that hovers over proceedings is almost as famous as the sale itself. But while a quaint, manicured, history-soaked venue for selling Thoroughbreds, Newmarket doesn't muck around. The Inglis Easter sale is one of the largest yearling auctions in the Southern Hemisphere, and the bloodstock barometer for Australasian horse racing.
The 2014 catalogue is typical of any year. There are 550 yearlings on next week's book offering the progeny of 31 individual G1 winners. There are 125 half- or full-relations to stakes winners, and every major stallion in this neck of the woods is represented – Fastnet Rock, Lonhro, Redoute's Choice, Street Cry, More Than Ready. In total, 62 stallions. There is progeny from Coolmore, Darley, Vinery, Arrowfield, and Widden studs, these among 66 total vendors. And if this reads as little more than fact and figure, see the fine print. Next week, Lot 1 is the first foal of champion 3-year-old filly Faint Perfume, while Lot 27 is a full brother to dual-hemisphere winner Starspangledbanner. However, the story of the sale might well become Lot 263, a Vinery colt, who is the only foal of six-time G1 winner and multiple champion race mare Typhoon Tracy (she died after foaling).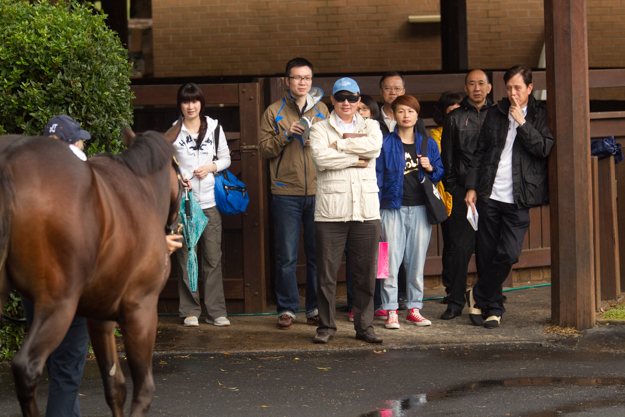 As with any major sale, dreams are big at Newmarket. But they can be. William Inglis & Son has sold a staggering array of champions at this event in recent years. Last year's Cox Plate winner, Shamus Award, was a AUS $230,000 graduate in 2012. All Too Hard, the four-time G1-winning half brother to Black Caviar, sold at this sale in 2011, while Mosheen, Samaready, and Foxwedge, all G1 winners in Australia, are recent graduates. But sale success has not been limited to local meetings. At the Dubai World Cup meeting last week, Hong Kong sprinters Amber Sky and Sterling City took the Al Quoz Sprint and Golden Shaheen, respectively. Amber Sky (by Exceed And Excel, out of Truly Wicked) sold for AUS $80,000 at the 2011 Easter sale, while Sterling City (by Nadeem, out of So Gorgeous) fetched AUS $200,000 in 2010.
The Easter sale has long been a yardstick for the health of horse breeding in this part of the world, bounced off a strong Australian dollar for several seasons now. Clearance rates, averages, medians; they are all watched closely. Since 2009, the median yearling price for session I has ebbed and flowed with global fortunes. That year it was AUS $180,000, dropping to AUS $160,000 in both 2010 and 2012. Last year it was AUS $200,000 (though all figures were bloated at this sale by the AUS $5 million half-brother to Black Caviar). But six-figure transactions are not unusual here. In 2013, an amazing nine yearlings were sold for AUS $1 million or more.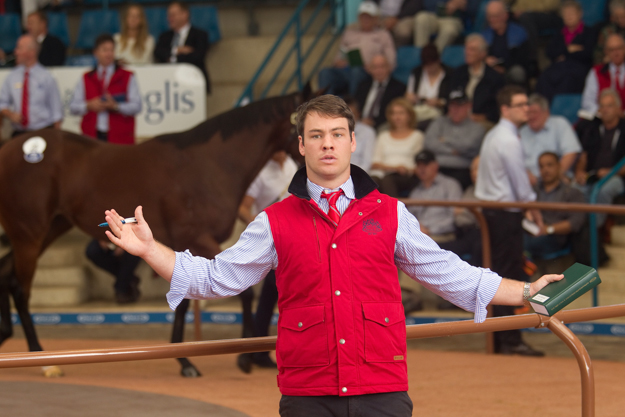 International participation is huge. Operations such as Coolmore, Darley, and Shadwell bring their big, Europe-based guns to the table, including MV Magnier, Olly Tait, and Angus Gold, respectively. John Warren represents HRH Queen Elizabeth II, while Mike de Kock comes from South Africa, and John Moore, George Moore, and Apollo Ng represent Hong Kong. At last year's sale, the partnership of Coolmore and The China Horse Club generated plenty of interest. Their purchase, a AUS $1.5 million Fastnet Rock colt, won the G2 VRC Sires' Produce for them. So, although Australia is a long-haul market internationally, and an expensive one in respect of equine travel, the Inglis Easter yearling sale has suffered none for that. The company boasts an impressive relationship with international buyers, and works hard at keeping it.
Like Keeneland, Goffs, and Tattersalls, this sale is better than its bare results each year. Yes, there are the multi-million dollar, headline-grabbing transactions that make the nightly news, and the immeasurable value of bloodstock that goes under the gavel. But there is also a culture that descends on Randwick during this time, like the backstory of horse racing has come to town. And there are few Thoroughbred auctions around the world that occur in the center of a major, major metropolis. This one does, but that's all part of the show.