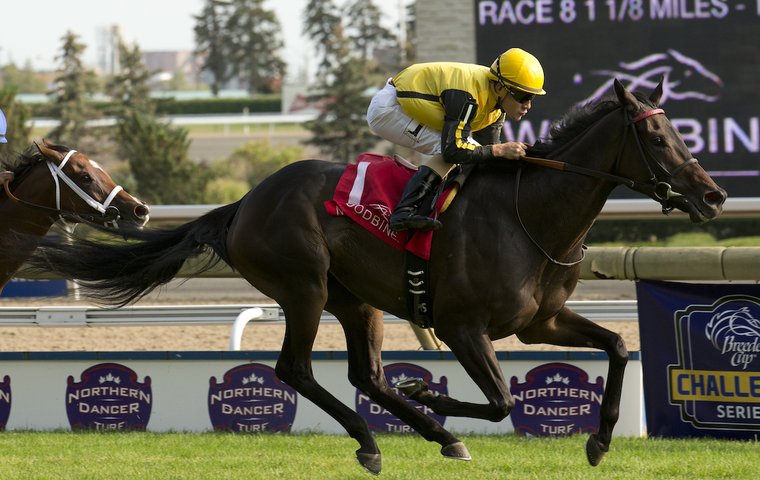 Woodbine Entertainment and the Japan Racing Association have partnered on a race exchange sponsorship agreement for this year's G2 Canadian Stakes at Woodbine Racetrack and Paradise Stakes at Tokyo Racecourse.

The $500,000 Paradise Stakes, Presented by Woodbine Entertainment, will be held on Sunday, June 24, at Tokyo. Well-regarded horses such as Mitra and Red Spada have gone on to be multiple Graded winners after earning victories in the seven-furlong turf stakes for 3-year-olds and up.
"Woodbine Entertainment applauds the Japan Racing Association as an international leader in the horse racing industry," said Jonathan Zammit, Vice President of Thoroughbred Racing Operations at Woodbine. "We look forward to presenting the Paradise Stakes this June in Tokyo and cultivating a long-term partnership in horse racing with the Japan Racing Association."
The $250,000 Canadian Stakes, Presented by the Japan Racing Association, is scheduled for Saturday, Sept. 15, at Woodbine. The G2 event for fillies and mares 3-years-old and up will be contested over nine furlongs on the E.P. Taylor Turf Course. The list of past Canadian Stakes champions includes Hall of Famer Alywow and recent multiple Graded stakes winners Quidura, Rainha Da Bateria and Strut The Course.
"JRA recognizes Woodbine Racetrack as an integral part of Canadian racing, and we are very pleased to initiate an exchange partnership with an organization that is highly acclaimed internationally," commented Mr. Masayuki Goto, President of JRA. "It is my sincere desire to enhance and strengthen the relationship between us further through exchange races."
Woodbine will host representatives of the JRA for the Canadian Stakes, including one JRA director from the head office in Tokyo (to be announced) and Mr. Takahiro Uno, General Manager of the JRA New York Office, who will make the trophy presentation.
The last Japanese-based horse to run at Woodbine was Taiki Blizzard in the 1996 Breeders' Cup Classic.
Woodbine's 2018 Thoroughbred meet kicks off on April 21 and runs through December 16. For more information, visit WoodbineRacetrack.com.