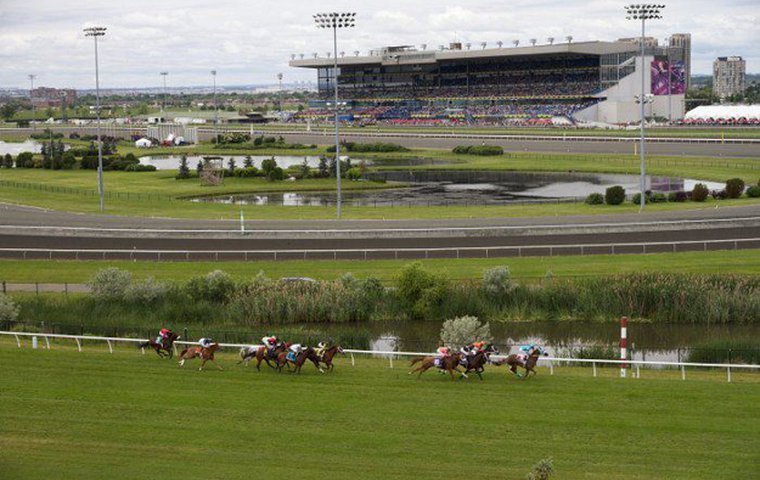 Woodbine Racetrack will be the presenting sponsor of Fasig-Tipton's inaugural Turf Showcase Sale to be held on September 10 in Lexington, Kentucky.

The event is the first North American yearling sale exclusively for horses with 'turf appeal'. Woodbine recently announced the construction of a second turf course to complement its heralded E.P. Taylor Turf Course.
"Woodbine Entertainment is proud to partner with a forward-thinking organization like Fasig-Tipton, a name synonymous with the most esteemed in Thoroughbred racing," said Jonathan Zammit, Woodbine's Vice-President of Thoroughbred Racing.
Exciting investment
"Both organizations recognize the growing popularity of turf racing in North America and Fasig-Tipton's innovative turf pedigree sale concept fits well with Woodbine's exciting investment in our grass-racing program as we add a second turf course in 2019 to go along with our world-renowned E.P. Taylor Turf Course."
Woodbine's lucrative turf racing program includes five internationally renowned Grade 1s.
"We are thrilled to partner with such a first-class racing operation in Woodbine, which offers one of the finest turf racing programs in the sport and attracts strong international participation," said Fasig-Tipton President Boyd Browning. "This is a perfect partnership, as our new Turf Showcase sale is also designed to be international in nature, and is representative of the ever-increasing prevalence of turf racing and breeding in North America."
The Turf Showcase, Presented by Woodbine Racetrack, will be held on Sunday, September 10 at Fasig-Tipton's Newtown Paddocks in Lexington, Kentucky. Catalogues will be available in early August.