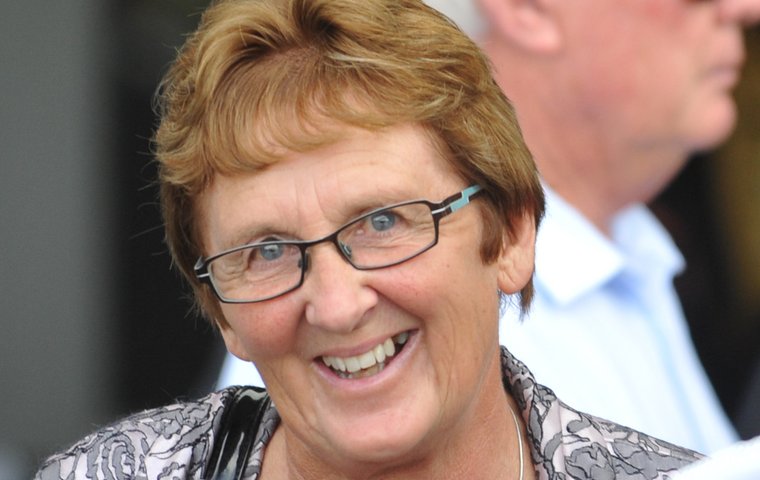 This weekend marks the 40th anniversary of the first occasion women rode against their male counterparts in the country that continues to lead the way for female jockeys around the world - New Zealand

But the pioneer rider who earned herself a slice of racing history four decades ago doesn't consider her achievement at Timaru on the South Island to be the most memorable of her career as a jockey. Sue Walsh rode into the record books on July 22, 1978, as the first New Zealand female to win a race against her male counterparts when she guided Jaws to victory.
"I remember the track was like a ploughed paddock," said Walsh (nee Day). "When you're riding you don't usually hear the crowd and there wouldn't have been that many people there that day, but when I hit the front I could hear them. I only did it in the first place to prove a point. I couldn't see why the girls couldn't have a go.
"I found my second win on that horse more satisfying. Being a staunch Cantabrian, I got a bigger buzz becoming the first female to ride a winner at Riccarton [in the Canterbury region of the South Island].
"I used to ride at jump-outs and trials, usually on the rough ones, but riding was never really my thing, I much preferred the training side."
Walsh subsequently went on to become established as a trainer and has enjoyed Group-race success in New Zealand and Australia from her base at Foxton, New Zealand. Recently she produced the now-retired Exquisite Jewel to triumph in the G3 Manawatu Classic and to finish fourth in the G1 New Zealand Oaks.
Female riders now make up 43 per cent of New Zealand's licensed jockeys and their impact is well illustrated by the jockeys' premiership for the 2017-18 season. Samantha Collett is assured of the title as a runaway leader with 121 wins, while Alysha Collett, Danielle Johnson and Rosie Myers all sit in the top six.
It will be the sixth time a female has won the premiership. Lisa Cropp claimed three in succession from 2005 and Lisa Allpress topped the table in 2012 and 2016.