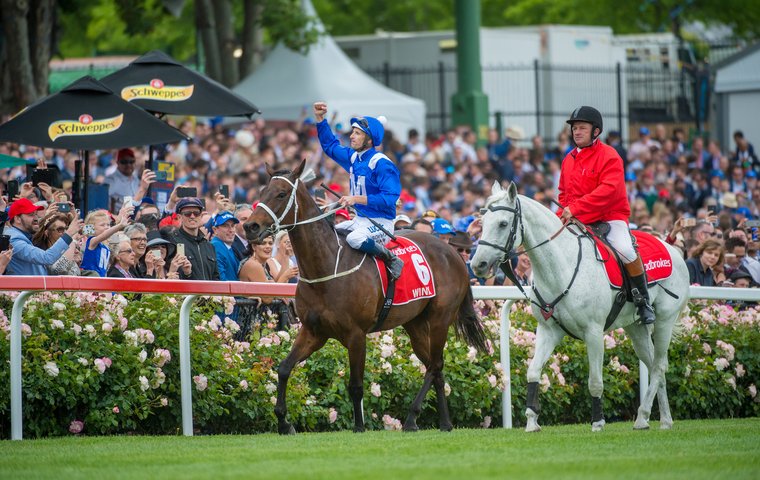 About an hour after Winx made history by winning her fourth consecutive Cox Plate, her strapper, Umut Odemislioglu, led her out of Moonee Valley to head home. As they left her stall, Odemislioglu stopped Winx by the gate so that fans could pet her.

During their walk to the exit, the pair paused several times to let spectators have a quick but special moment. As they disappeared out of sight, a little girl, possibly even younger than the 7-year-old mare herself, frantically waved while yelling out, "Goodbye, Winx, goodbye!"
It was a moment so pure that it served as a reminder to take a minute to respect what Winx has done — without worrying about what she hasn't. There's plenty of time for debate in the aftermath, but it's also important to appreciate a special moment while it's happening.
Build-up
At its heart, horseracing boils down to "I think my horse is faster than your horse". Way back when, this conversation took place between neighbors who could simply saddle up their horses and get an answer. Now, the debates span the globe and are fed by keyboard warriors, which makes for fascinating conversation but rarely garners conclusive results.
Leading up to the Cox Plate, there was endless discussion about the mare's career and what her place in the history books will be. This year's main competition came in the form of European invader Benbatl, which opened up the us-versus-them can of worms even more than normal.
On the day, Benbatl ran valiantly, but Winx beat him with relative ease as she continued to rewrite the history of the Australian turf. Decades from now, that's what will be remembered, but the details might fade in time.
Cox Plate Day was a sold-out affair at Moonee Valley, as 40,000 or so eager fans filled the place to capacity. Because of the overwhelming interest in the race, a viewing party was also held in downtown Melbourne for those who missed out on tickets but wanted to share the moment with others.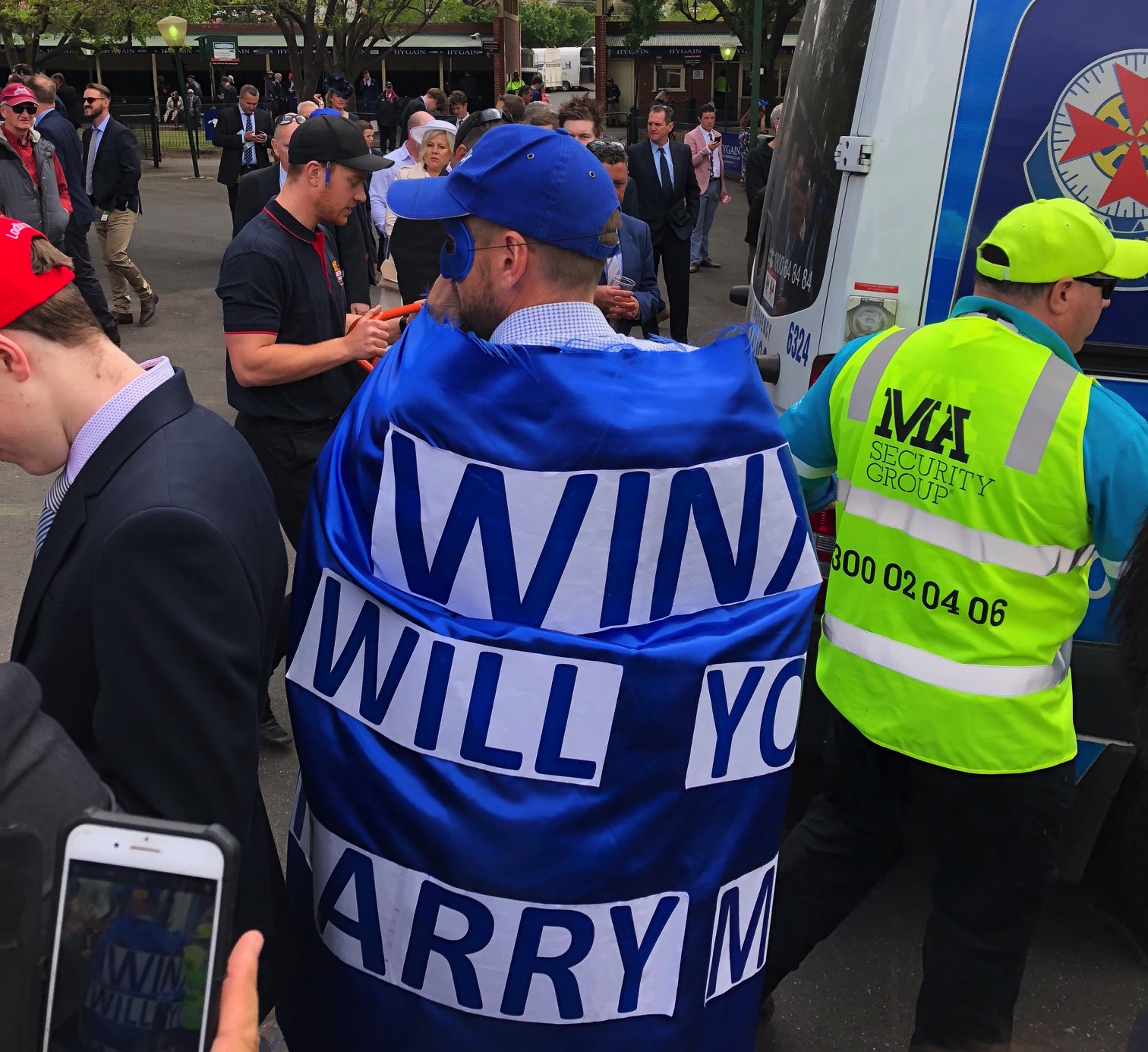 When Winx arrived in her stall at the track, racegoers stood ten deep just to get a look at her. Probably the horse who enjoyed this the most was fan favorite Happy Trails, a multiple G1 winner who ran in five Cox Plates and was there representing retired racehorses. Happy Trails was directly across from Winx and was brought out for the crowds to pet. He happily obliged and seemed to bask in the attention.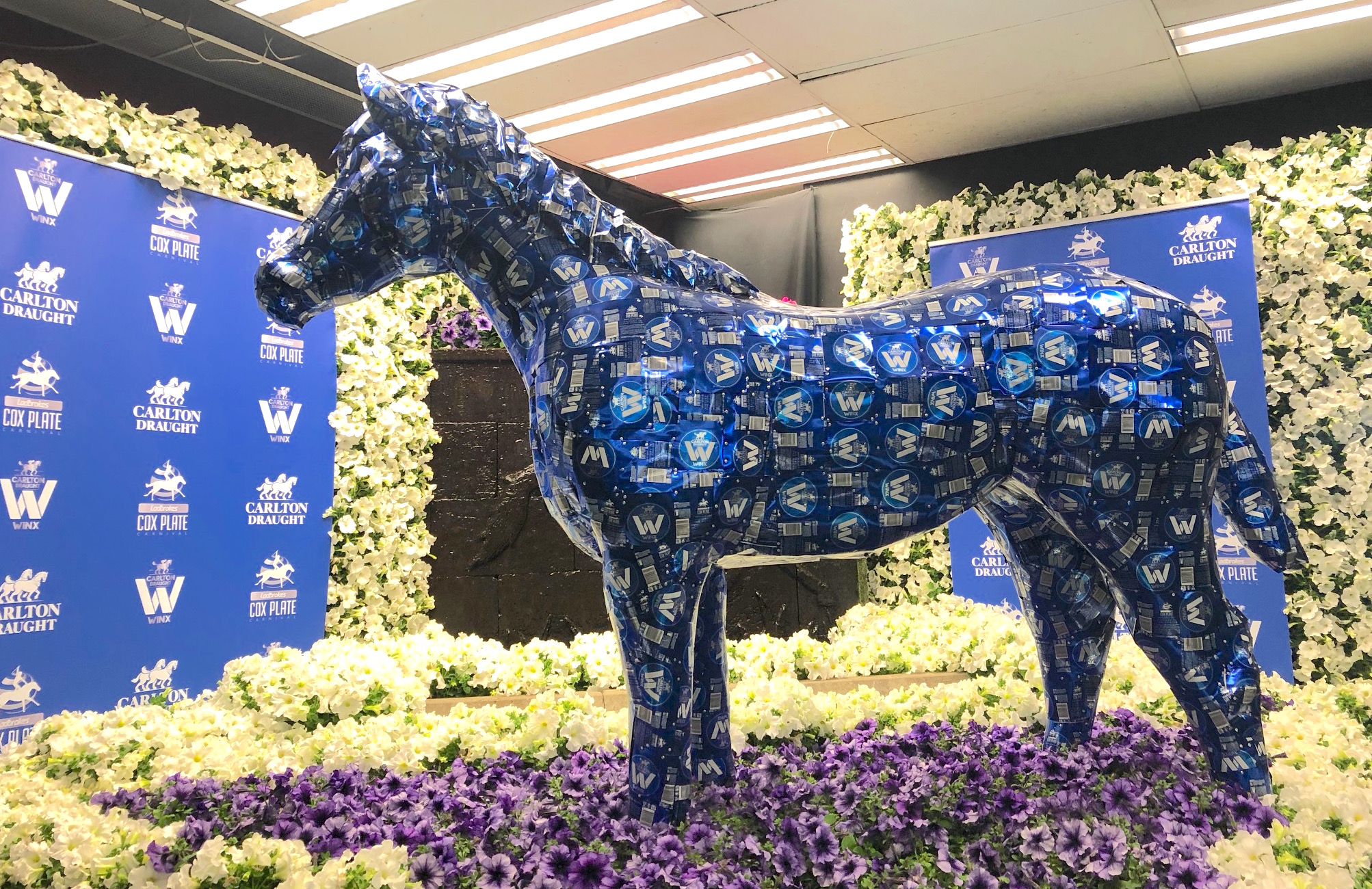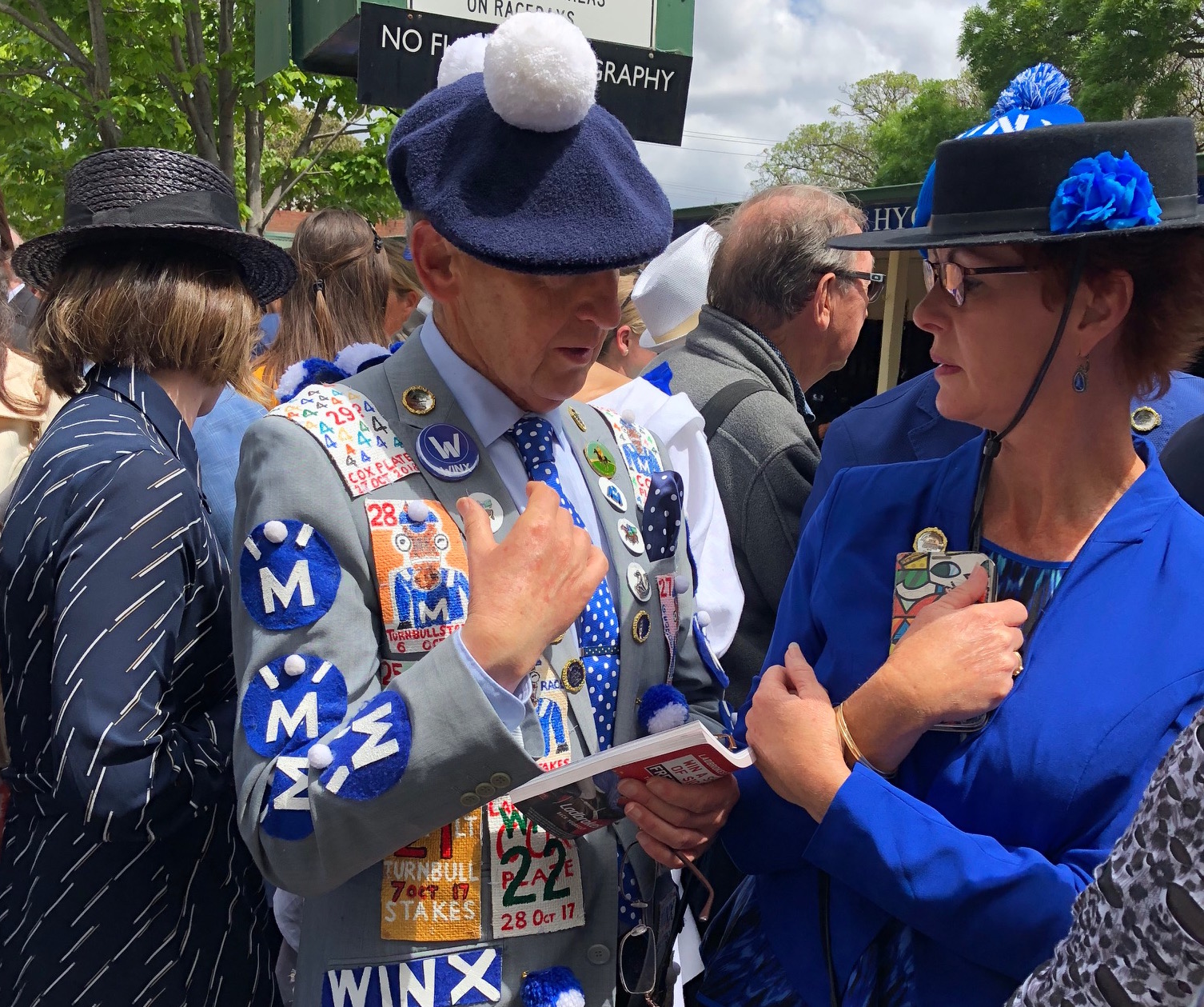 Major race days around the world all feature their own special traditions, and, as I discovered, the Cox Plate's comes via a power ballad released in 1990. As an American, I am used to the concept of a song being sung before the feature, but while the Kentucky Derby turns to the emotional historical tune My Old Kentucky Home, the Cox Plate features The Horses by Daryl Braithwaite.
I learned this the night before, after the running of the Manikato Stakes. When racing concluded, I was surprised to see a music video up on screen featuring a man passionately belting out his love while walking on a beach.
When I commented on it, my Australian companions all schooled me in the importance of The Horses to the Cox Plate and told me I needed to get the lyrics down by the next afternoon. I looked around and realized most of the remaining crowd was singing along, and some were even dancing.
Sure enough, on Saturday, per tradition, Daryl Braithwaite himself appeared just before the race, and the crowd lovingly sang the words back to him (enjoy the video below).
Before he started, though, he dedicated the beloved song to Winx.
In addition to a full house of racing spectators, many of the jockeys not riding in the Cox Plate came out and lined up to get a prime view of what was about to happen. One, still in his riding gear, had arranged to get a photographer's vest and ran across the track with a professional camera in hand to join those documenting the race.
As soon as Winx stepped on course, the crowds cheered for her, and on the final turn, when she started to make her move, they started cheering again and didn't stop until well after she crossed the finish line in front.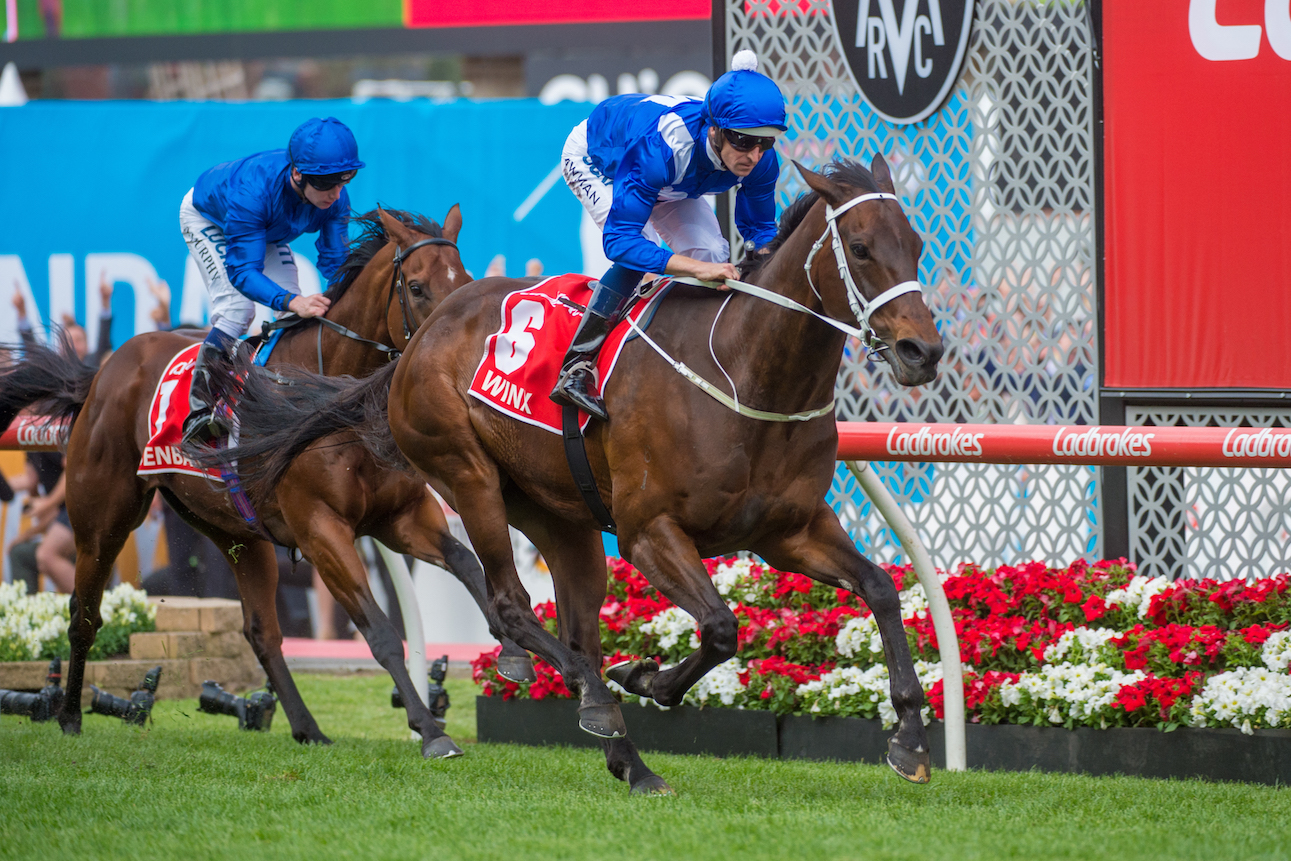 Aftermath
Given some of the vitriol that had occurred leading up to the race, what was nice is that when Benbatl made his way back in front of the stands, the crowd cheered for him as well.
This year, Benbatl has won at the highest level in Dubai, Europe and Australia. Sending him to run in the Cox Plate was sporting of Godolphin, and it was good to see his efforts recognized.
It wasn't just the fans showing appreciation. While Benbatl was being tended to, he happened to be stopped in front of Debbie Kepitis, one of Winx's co-owners, and she was clapping for him, too.
The argument surrounding Winx usually focuses on the fact that she hasn't raced outside of Australia, and at this point, it seems unlikely that she will. It's a fair conversation to have. So is where she ranks among the greatest of all time.
When it comes to the second point, everyone has their own opinion and seems unlikely to change it. What makes a horse great depends on what you value the most, and everyone has their own take on that.
In and amongst the arguments before and after the Cox Plate, however, two things did ring false.
Depending on which side of the aisle they were coming from, those attacking and name-calling Winx or Benbatl did a disservice to the sport. Winning any race at all is a hard thing to accomplish, and both of these horses are multiple G1 winners. Disparaging them is wholly unnecessary. It's one thing to discuss ability, it's another to actually mock the animal in question.
Racehorses run because it is what they love to do, but they do it in front of thousands of people because we ask them to. Respect that.
Then there are some who still deny Winx is special, and at this point, after 29 consecutive wins, that's just a bit delusional. Our sport is always trying to figure out ways to grow, but nothing garners attention like a superstar. Winx undeniably is one.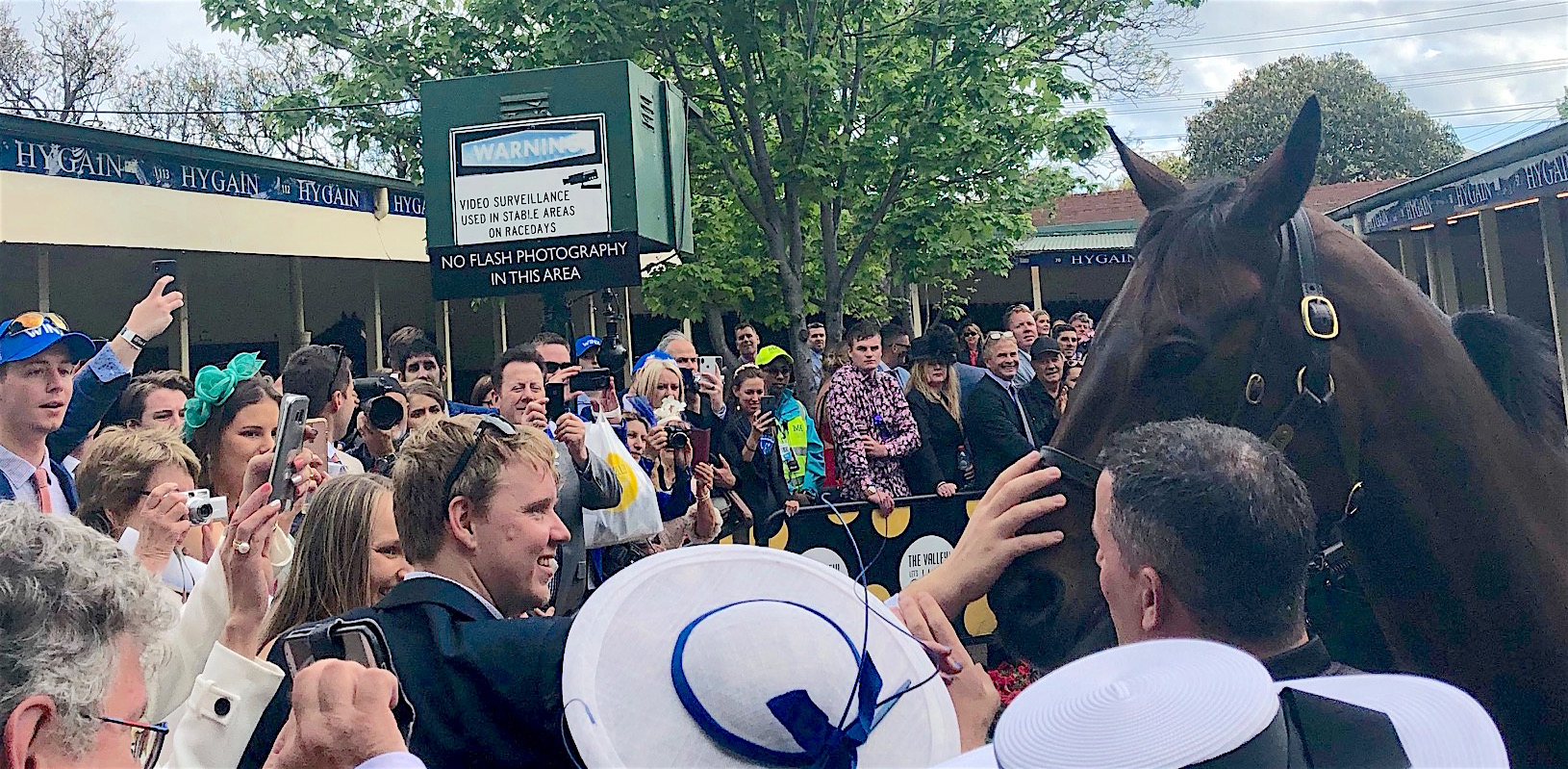 People show up to watch her run, and she has delivered every single time since May 2015. Think about that. One of the most common complaints about horse racing is that our champions don't stick around. Winx has, and the crowds have followed.
Like other champions before her, the what-ifs surrounding Winx will always be debated. It's good, it's healthy, and it is part of what makes racing great. Just don't get so bogged down in what Winx hasn't done that you miss out on what she has.
Winx is a racing icon, she will go down as a legend, and in the words of Daryl Braithwaite's earworm, "That's the way it's gonna be, little darlin'."