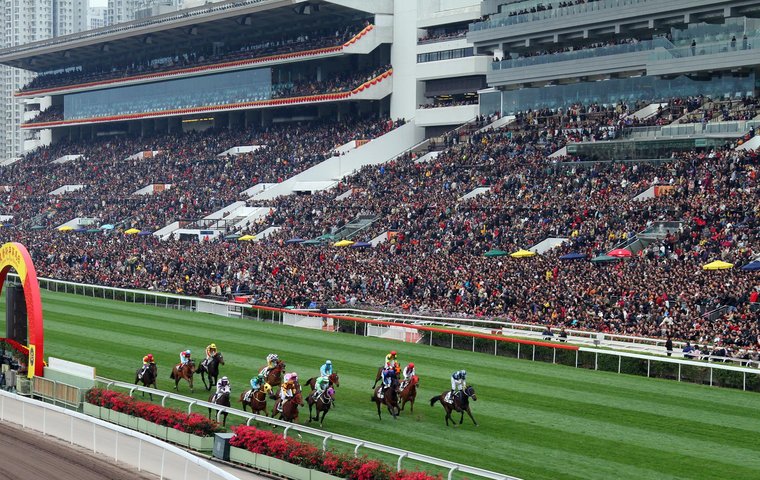 Normally, the Hong Kong punter cannot wait for the start of the new racing season in early September. The losses and disappointments of the previous term are forgotten as a new page is turned and enthusiasm rekindled.

It is a very different atmosphere this year. For the past 12 consecutive weeks, there have been weekend protests on Hong Kong streets as the public react to China's now-abandoned extradition bill and its potential ramifications.
For the past 22 years, Hong Kong has enjoyed Special Administrative Region status as China maintains its 'one country, two systems' policy, which allows this capitalist stronghold to co-exist with its communist master.
So, what are the chances of the protests spilling over to the terraces of Sha Tin racecourse, in Hong Kong's New Territories. Twelve miles from the China border, for the new season's start on Sunday? The Hong Kong Jockey Club are optimistic that won't happen.
For starters, Carrie Lam Cheng Yuet-Ngor, Hong Kong's beleaguered Chief Executive, will not attend the race meeting. Nor will any other government officials.
Lam will be missing the opening fixture for the first time in eight years. Her traditional duties of striking the gong to open the season, and presenting the trophy for the HKSAR Chief Executive's Cup, will now be carried out by Anthony Chow Wing-kin, the HKJC chairman.
Winfried Englebrecht-Bresges, the Jockey Club's CEO, stresses that the safety of club employees and racegoers is paramount. "We have a risk assessment team, who have been monitoring the situation 24/7 for weeks.
"For us, it is not about maximising turnover. We are hoping Hong Kong can return to a normal situation and that we continue racing as normal. But the situation is critical, and safety comes first.
"The risk analysis is an ongoing process and will continue up to and during the first race meeting of the season. But we don't think the meeting will be a target," he added.
That will certainly be the wish of local punters eager to get the season off to a winning start. Last year, just under 75,000 attended the opening fixture at Sha Tin (a simulcast facility also operates at Happy Valley racecourse), though it is open to speculation whether that will be repeated in the current troubled climate.
On the racing front, Zac Purton has eight rides on the first day as he attempts to defend his jockeys' title against old rival Joao Moreira, and the new faces, South African champion Lyle Hewitson and Melbourne Cup-winning rider Blake Shinn from Sydney.
Douglas Whyte, a local legend as a jockey, saddles his first runners as a trainer. Incredibly, he already has a stable of 47 horses to start his new career ... and he has never trained a single winner. Optimists abound in this unique racing environment.