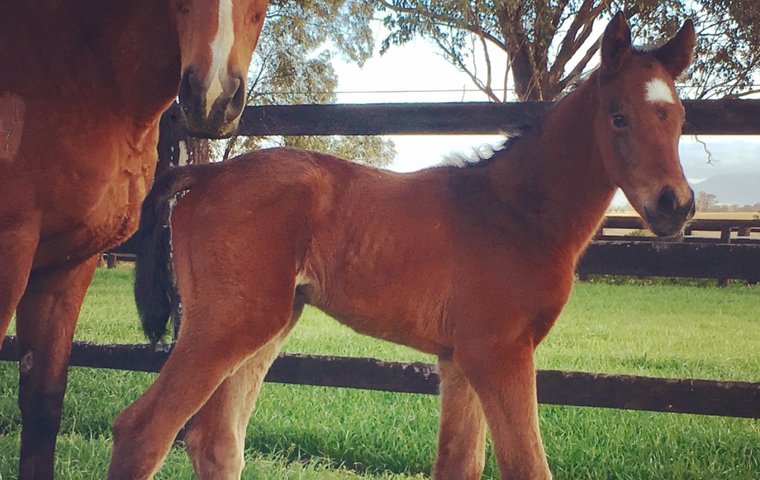 This particularly well-related recent arrival by Iffraaj could be worth a lot more in the coming weeks.

She was foaled at Attunga Stud in Australia's Hunter Valley just days before the arrival in Melbourne on Saturday of her older G1 Australian Derby-winning brother, Jon Snow.
The 4-year-old, trained by Murray Baker and Andrew Forsman in New Zealand, will open his campaign on Saturday in the $A1 million G1 New Zealand Bloodstock Memsie Stakes at Caulfield. Any success that may come the way of Jon Snow, who has the G1 Caulfield Cup as his primary objective, will significantly impact on his sibling's value.
"We'll see, but whatever happens this filly is worth an awful lot," said Highview Stud's Brent Gillovic. "It's a beautiful female family."
He purchased the youngster's dam, Orinda, on behalf of his business partner Peter Yip, of the Hong King Breeders' Club. "We got blown out of the water on a few mares for serious money and I was talking to [bloodstock agent] Michael Otto, who said Orinda could be bought," Gillovic said.
"I jumped in the car and went to see her. I liked what I saw and purchased her. Peter puts a lot of money into the New Zealand industry, so good on him, it's a cracking foal."
A daughter of O'Reilly, Orinda will spend the foreseeable future at Attunga. "She was bought specifically to go to Snitzel. Peter's had a share in the stallion right from the outset," Gillovic said. "The mare will visit him sometime in September. The Iffraaj foal will at this stage come home after she's weaned and Peter has indicated that he might keep her to race."