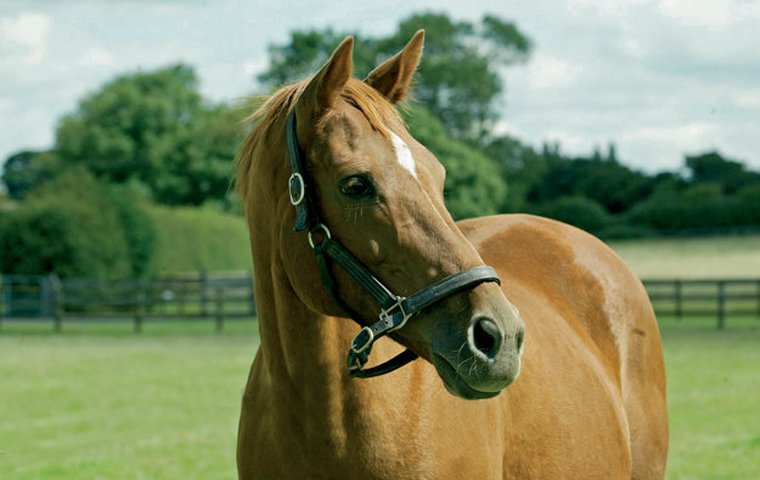 The proportion of horses that compete successfully at the top level is miniscule. The number that do it on the track before following up at stud is even more so. Urban Sea was one of those rare animals, carrying David Tsui's colours to victory in the 1993 Prix de l'Arc de Triomphe before producing four G1 winners during an outstanding career in the breeding shed.

However, while that achievement alone has ensured her status as one of the sport's great mares, it is as the dam of Galileo and Sea The Stars that she has made such an indelible mark.
At the age of 16, Galileo has five Anglo-Irish sires' championships, 44 G1 winners under his belt, and is already responsible for an emerging sire line. Coolmore's son of Sadler's Wells is truly the dominant stallion of Europe, a status he has maintained again with ease this season thanks to six G1 winners, led by Australia.
Yet in time, he could face most competition from his younger half-brother Sea The Stars. The son of Cape Cross, who was raced by Christopher Tsui and stood the past season for €85,000 at Gilltown Stud in Ireland, is the sire of first crop classic winners Sea The Moon and Taghrooda, as well as Vazira, who was awarded the G1 Prix Saint-Alary at Longchamp on the disqualification of We Are. Between them this season, the pair are responsible for nine G1 winners and 37 European stakes winners overall.
There was a fine illustration of just how influential Urban Sea has become on the breed in June, when Galileo and Sea The Stars sired the winners of the Derby and Oaks in Australia and Taghrooda - not since Pocahontas in 1866 (through her sons Stockwell and King Tom) had the Epsom Classics fallen to the progeny of two stallions that were out of the same mare.
And it doesn't end there. At Royal Ascot, Urban Sea's granddaughter, Bracelet, took the G2 Ribblesdale Stakes before following up in the Irish Oaks. Another of Urban Sea's daughters, All Too Beautiful, is the granddam of Toogoodtobetrue, a recent third in the G2 Debutante Stakes at the Curragh, while her first filly, Melikah, is the granddam of Vancouverite, runner-up in the G1 Jebel Hatta at Meydan earlier this year.
"She can realistically lay claim to being by far the most influential matriarch in the history of the Thoroughbred," said John Clarke, advisor to the Tsui family. "For a mare who only had her first foal in 1996, she has already had a huge influence, yet I feel this will grow and continue far into the future.
"Three of her sons [Galileo, Black Sam Bellamy, and Sea The Stars] have already produced Group 1 winners, and Galileo and Sea The Stars have produced major classic winners. Two of her grandsons [Galileo's sons New Approach and Teofilo] have produced classic winners and three of her daughters have produced stakes winners. Sea The Stars has only got 3-year-olds racing and his start at stud - three Group 1 winners and nine stakes winners in total - augurs well for his future."
Urban Sea was bred in 1989 by Marystead Farm in Kentucky, but she hails from a good German family cultivated by Gestüt Schlenderhan.
Her fifth dam, Asterblute, won the 1949 German 1,000 Guineas, Oaks and Derby for Schlenderhan while her own dam, Allegretta, was bred by the stud by their then resident stallion Lombard. Allegretta's dam, Anatevka, was sent to Lombard on five occasions, a mating that resulted in 4x5 inbreeding to Asterblute's dam Aster and 4x4 inbreeding to German champion sire Alchimist. The best of the five foals on the track was G2 winner Anno, but it is the first of the quintet, Allegretta, who has had the most lasting impact.
Trained by Sir Michael Stoute, Allegretta ran second in the Lingfield Oaks Trial but after disappointing in the Oaks and Park Hill Stakes, was sent to Tattersalls, where she changed hands for 24,000 guineas ($40,800) to Ray Rowley of the Old England Bloodstock Agency.
Allegretta was transferred to the U.S., where she made three final unsuccessful starts, before returning barren in each of her first two seasons at stud. When she did finally conceive to Irish Castle in her third year in 1984, she was unsurprisingly sent by owner Big E Farm to the Keeneland November Sale, where she sold to Marc de Chambure and Michel Hennochsberg for $55,000 through Horse France.
Urban Sea, by the 1980 Prix de la Salamandre winner Miswaki, was the fifth foal out of Allegretta, who subsequently became the dam of 2,000 Guineas winner King's Best. In addition to the Urban Sea clan, other celebrities to descend from Allegretta include Tamayuz, Anabaa Blue, and this season's G2 winner Terrubi.
Urban Sea was sold as a yearling in Deauville to trainer Jean Lesbordes for Fr280,000 on behalf of a Japanese art dealer. However, when he later went bankrupt, David Tsui and Lillian Oung stepped in to purchase the filly. That partnership was dissolved in 1992, by which time Urban Sea was a dual Listed winner, and Tsui assumed outright ownership.
The highlight of Urban Sea's racing career came in October 1993, when she lowered the colours of several major names in the Arc. She had come into the race in good form, having won the G3 Prix Gontaut-Biron at Deauville six weeks previously, but had yet to succeed at G1 level and was consequently sent off at 40-to-1 against the likes of classic winners Intrepidity, User Friendly, and White Muzzle. Urban Sea, however, was particularly effective on the prevailing soft ground and, after taking advantage of an opening on the inner, scored by a neck under Eric Saint-Martin from the fast-finishing White Muzzle.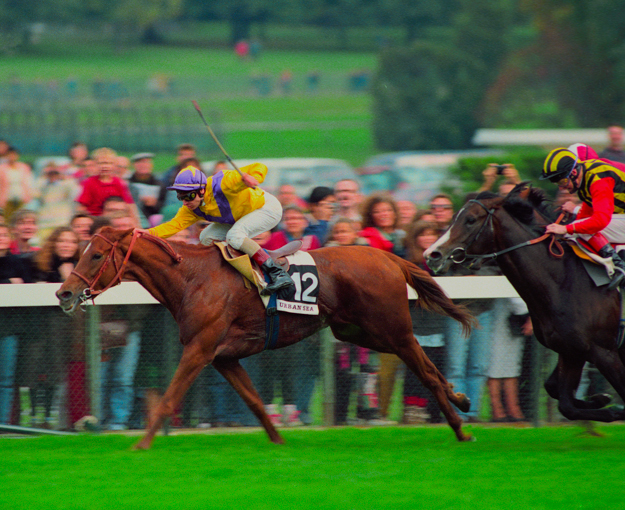 She returned at age 5 to land the G2 Prix d'Harcourt at Longchamp, and run placed in the G1 Prix Ganay at Longchamp and G1 Coronation Cup at Epsom. In all, she won eight races and £1,051,874 ($1,690,672) in prize-money.
"When racing, she had the heart and will to win," Clarke said. "That innate toughness, plus being so laid back, a mare who just ate and slept, must have helped her not only on the track but also at stud and she passed this on to all her foals. It is a quality which the trainers especially love with the Sea The Stars progeny."
As the table shows, Urban Sea bred 11 foals before her death in 2009, eight of whom were stakes winners. Four - Galileo, Black Sam Bellamy, My Typhoon, and Sea The Stars - were G1 winners. Galileo and Sea The Stars won the Epsom Derby, making Urban Sea only one of nine mares since World War II to produce two individual British classic winners. Another three offspring - Melikah, All Too Beautiful, and Born To Sea - were classic-placed.
Galileo's 3-year-old campaign also consisted of wins in the Irish Derby and King George, while Sea The Stars demonstrated a rare versatility for John Oxx to take the 2,000 Guineas, Eclipse Stakes, Juddmonte International, Irish Champion Stakes, and Arc.
In addition to Galileo and Sea The Stars, a successful stud career has been forged by Black Sam Bellamy, now a jumps stallion at Shade Oak Stud in Shropshire, whose flat progeny include G1 winner Earl Of Tinsdal. There should also be plenty more to look forward to from her final foal, Born To Sea, who stands at Rathasker Stud in Ireland.
Not to be forgotten are her daughters, three of whom have bred stakes winners.
Melikah, the Irish Oaks runner-up of 2000, is the dam of 2012 Prix d'Harcourt winner Masterstroke (by Monsun), now a resident of Haras du Logis in France. Meanwhile, Melikah's daughter Villarrica, by Selkirk, is the dam of G2 winners Khawlah (by Cape Cross) and Vancouverite (by Dansili).
The 2004 Oaks runner-up All Too Beautiful, a sister to Galileo, got off to a strong start as the dam of Listed winner and 2011 Epsom Oaks runner-up Wonder Of Wonders (by Kingmambo). She is also the dam of this season's G3-placed filly Sparrow (by Oasis Dream) and granddam of the G2-placed juvenile Toogoodtobetrue (by Oasis Dream).
Another daughter, the G3-placed Cherry Hinton, by Green Desert, is the dam of Bracelet and Rockfel Stakes winner Wading from just four foals of racing age.
"What would racing be like today if my mother [Ling Tsui] hadn't made the decisions she did with Urban Sea?" Christopher Tsui asked. "She received so many offers from all around the world after Urban Sea won the Arc and, if she had accepted any of them, the the entire European racing scene would be completely different than it is now."
So what made Urban Sea so successful? Clarke, who knew the mare well, pinpointed a combination of factors.
"She was a big and very correct mare with a lot of scope and a personality," he said. "She was physically imposing and she had the frame to carry a big foal.
"She also worked with a variety of stallions, which made her easy to mate, and was an incredibly good mother to all her foals. Ling Tsui always said that she was a mare with spirit and intelligence because she had a sparkle in her eye, had her ears pricked all the time and knew that she was number one in every situation. Everybody who knew her felt the same."
Given the success of Galileo and Sea The Stars, hopes are high for the second career of her final foal, Born To Sea. Trained by John Oxx to win the Listed Blenheim Stakes at the Curragh on his debut at 2, the son of Invincible Spirit ran second to Camelot in the following year's Irish Derby. He retired to stand at Rathasker Stud at a fee of €10,000 in 2013.
"I have some foals by Born To Sea and the reports of them, and indeed from the breeders who have sent mares to him, are excellent," Tsui said. "I am looking forward to the foal sales and, as we did with Sea The Stars, it would be our intention to support him fully with some of our very best mares and to hopefully buy a few.
"His prospects, being a son of Urban Sea, have to be excellent, and John Oxx always felt that he was her most precocious son, which augurs well for the future."
Breeders are already experimenting with inbreeding to Urban Sea. Jim Bolger was the first to send daughters of Galileo to Sea The Stars, namely G1 winner Lush Lashes (who aborted) and the classic-placed Cuis Ghaire (the resulting 3-year-old recently sold for £8,000 ($12,880) at the DBS September Sale).
Overall, Sea The Stars has sired four foals out of Galileo mares, including two of racing age. Both have yet to race. However, expect the pattern to be repeated more widely in the future, and it will be fascinating to see the results.
What is for certain is that Urban Sea's status as one of the most important mares in the history of the breed is unchallenged.
"Urban Sea was a wonderful race mare," Tsui said, "an even greater broodmare and, as possibly the most important matriarch in the history of the Thoroughbred, I feel that her legacy will continue for decades to come."