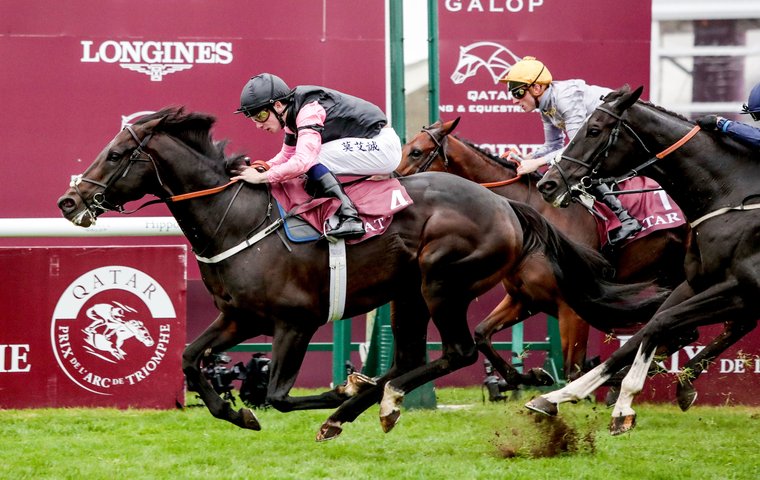 A lot of water has passed under the bridge since the birth of Mill Reef 50 years ago, a landmark that was recently commemorated at the Palace House Museum in Newmarket. Amid all the tide of change, however, the National Stud has remained steady in its position as a rock of the British Thoroughbred industry, much the same as when it acted as the base for Mill Reef's lengthy and influential stallion career.

There have been ups and downs along the way, as there is with any operation. But, with 2018, came a renewed buzz thanks to the addition of three new stallions in Aclaim, Time Test and Spill The Beans.
Such a bolstering of their roster complements the presence of older inmates Gregorian, already a stakes sire with his first crop of juveniles, and Paul Makin's G1-winning 2yo Marcel. It also comes at a time when the stud, long renowned as a centre of training, welcomes the Duke Of Roxburghe as its new chairman.
The past 12 months have served to underline the ambition behind the National Stud, which remains active within the European bloodstock industry despite not having access to the kind of financial firepower available to some of its contemporaries. All of which makes the addition of two legitimate G1 horses in Aclaim and Time Test as well as Spill The Beans, the first son of Australian juggernaut Snitzel to stud in Europe, that much more important.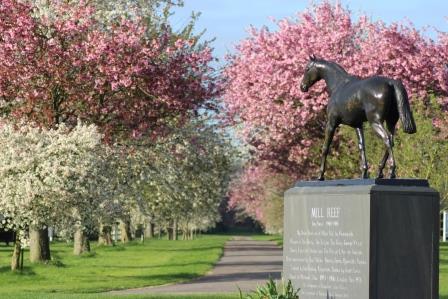 "It's a massive year for us," says Tim Lane, who was appointed stud manager in January 2017 following close to 13 years in a similar post at John Deer's Oakgrove Stud. "Time Test and Aclaim are both big horses for the stud.
"We were offered seven new horses last year and we're very pleased to get these three.
"I think we have something to fit every man. Gregorian has his first 2yos and there are some good reports. He has a good syndicate of good people and loyal breeders behind him. And Mr. Makin has supported Marcel strongly this year with some nice mares. To do what he did as a 2yo shows how talented he was as he's a big horse and you'd think the best was to come with him at three."
It has to be said that Aclaim owns many of the attributes to succeed at stud and - just as importantly in this day and age - to appeal to the commercial market.
Trained by Martyn Meade, he won the G1 Prix de la Foret, hails from the same family as Montjeu and shares his sire Acclamation with Dark Angel. A 50 percent stake in the horse was bought by Phoenix Thoroughbreds shortly after his retirement and, unsurprisingly, he has proven to be one of the most popular new sires around at a fee of £12,500.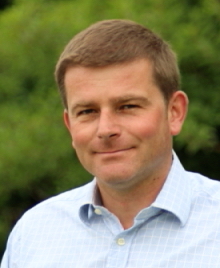 "Aclaim is a lovely horse and we're very lucky to have him," says Lane (pictured). "I saw him during Book 1 of the Tattersalls October Sale and liked him. I thought he was a lovely horse. Dermot Farrington, being the gentleman that he is, said to me that, if we wanted to make a play, to do it quick as another deal was on the verge of being done. A few people were very helpful - the Duke of Roxburghe was very influential and involved, and it's great to have Phoenix on board. It sounds like they'll support him at the sales, which will help him massively.
"I think he sells himself. He was very tough, has quality and a bit of that Acclamation length with plenty of power and substance too. He's been very attractive and it didn't take long to sell all the breeding rights."
As for Time Test, Lane is in a fine position to extol his attributes having observed the horse's development at Roger Charlton's during the era of Deer's Al Kazeem. The Juddmonte homebred turned heads with an impressive winning display in the 2015 G3 Tercentenary Stakes at Royal Ascot, after which he added the G2 Joel and G2 York Stakes to his resume. He was also G1-placed on multiple occasions, including when second to World Approval in the Fourstardave Handicap at Saratoga following his transfer to Chad Brown. He stands for £8,500.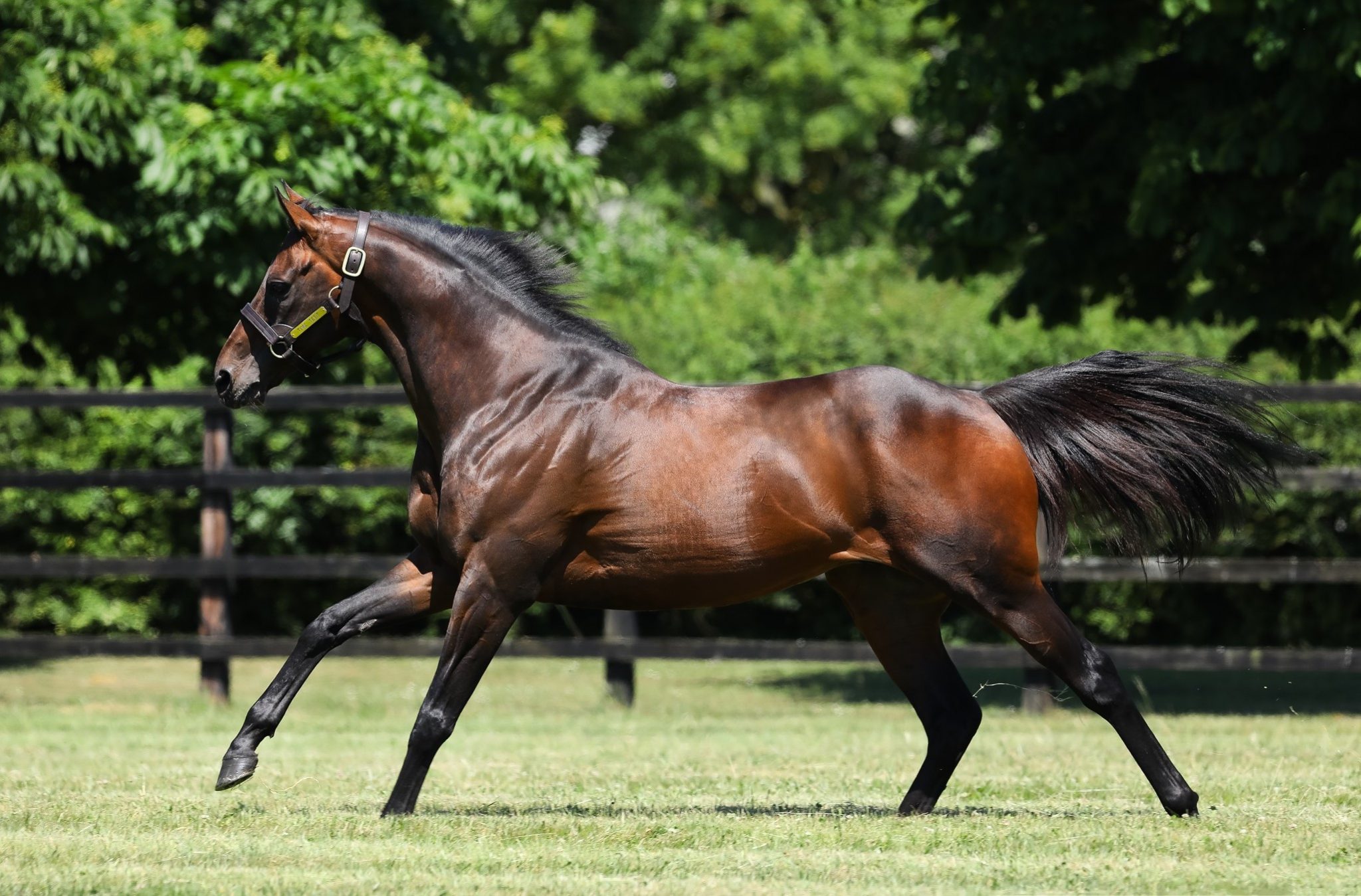 "I used to see Time Test a lot at Roger Charlton's," says Lane. "I got to see him work and understand him. He was an unbelievable work horse. Roger started touting him after Royal Ascot as one of the best horses he had trained. He's a son of Dubawi out of a G1 winner [Passage Of Time] from a real deep Juddmonte family. So, when John McCormack suggested him to us, I lit up.
"We've sold 40 breeding rights in him, which will be a good backbone of support to help the horse, and Juddmonte kept five shares. It's a deep list of really good breeders - he suits the commercial breeder as well as the owner-breeder."
The National Stud was one of the first British operations to embrace the idea of reverse shuttling when adding Australian G1 winner Danewin to its roster in 1997 and this season, over 20 years on, follows a similar path in Spill The Beans.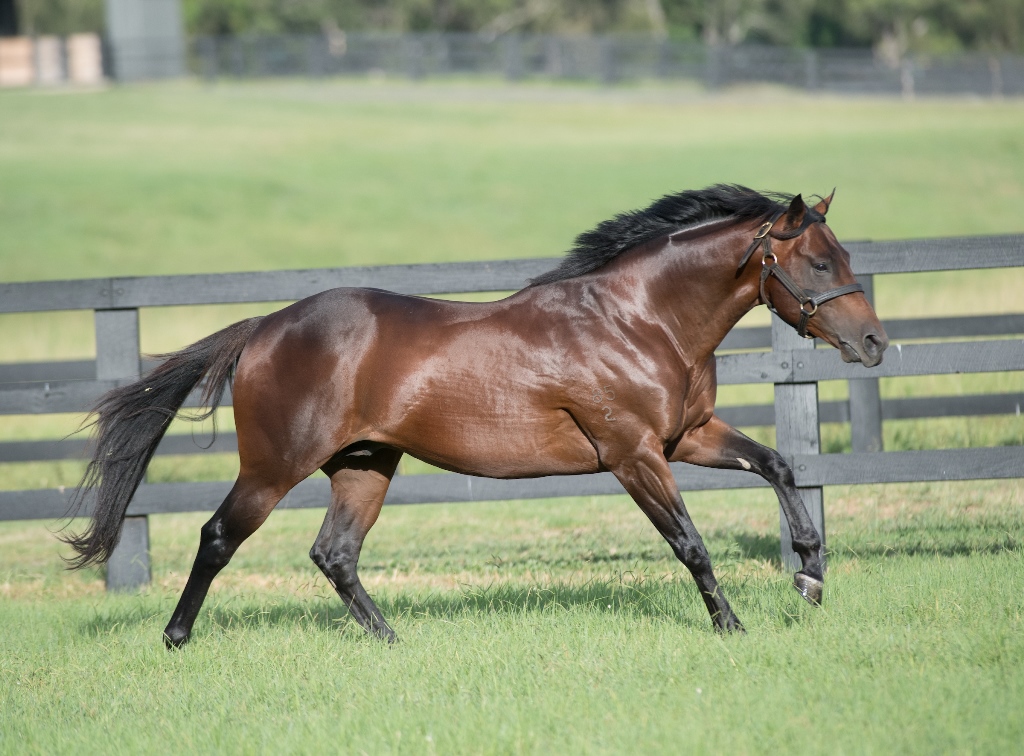 In a deal overseen by Billy Jackson-Stops, the G2 winner shuttles from Aquis Farm in Queensland, where he has been one of Australia's busiest young stallions. A fast horse who was also effective at two, much of his appeal in the Northern Hemisphere lies in the fact he is the first European-based sire son of Snitzel, who continues to break one record after another in his native Australia and is currently world #6 in the TRC Global Rankings.
"A lot of people took the time to see him when we brought him to the Tattersalls February Sale," says Lane. "He has a bit of height to him and he's a great walker with a great mind."
The National Stud has housed stallions under its current guise since the operation moved to Newmarket under the direction of Peter Burrell in 1967. At the time, it was home to Lester Piggott's first Derby winner, Never Say Die, the champion sire of 1962, and in 1971 added another Derby winner in Blakeney.
Better was to come in 1973, however, when it welcomed Paul Mellon's champion Mill Reef, a real flagship horse for British breeding up until his death in 1986. He left behind the Derby winners Shirley Heights and Reference Point.
Other major winners such as Grundy, Royal Palace, Suave Dancer, Shaamit, Helissio and Bahamian Bounty, who currently lives in retirement following his lengthy and successful career, have also held court at the National.
British it maybe, but the National's origins are actually Irish, emanating from the offer of Colonel William Hall-Walker (later Lord Wavertree) to gift his entire breeding stock to the British nation in return for the purchase of his 1,100-acre estate in Tully, Ireland. Thus, in late 1915, the British government came into possession of 43 of the most prized broodmares of the era, among them Blanche, the dam of champion sire Blandford.
Burrell came to the helm of the National in 1937, not long before the stud hit notoriety as the breeder of Sun Chariot and Big Game, who between them swept the 1942 1,000 Guineas, Oaks, St Leger and 2,000 Guineas for King George VI.
Aside from basking in the stud's classic success, one of Burrell's early tasks was to react to the Irish government's decision to lay claim on the Tully land (now the Irish National Stud) by transferring the operation back to Britain, initially to the Compton Stud (later Sandley Stud) in Dorset and West Grinstead Stud in West Sussex. And, when responsibility for the stud shifted from the Ministry of Agriculture, Fisheries and Food to the Levy Board in 1963, a new purpose-built stud was constructed on the Newmarket site leased from the Jockey Club.
The Jockey Club purchased the stud in April 2008 and today, as ever, it offers all the services associated with a facility of its kind - for instance, one area of recent growth has been the spelling division, which has housed the likes of Red Cadeaux and The Grey Gatsby.
Living legends
"The Jockey Club have pledged a significant amount of money to us over the next three years, allowing us to modernise," says Lane. "It's a rolling programme. The stud won't lose any of its quaintness but the stallion yard, for instance, hasn't had anything done to it since 1965 and there are other parts of the stud that need updating."
He adds: "One of the things we would also like to do is have a 'living legends' type of section. We have Trip To Paris [the 2015 Ascot Gold Cup winner] here and he is about to start the Retraining Of Racehorse (ROR) programme. Hopefully he'll go on to represent the stud at ROR events."
That affinity with racing enthusiasts is something that has set the National apart since it opened its doors to the public during the mid-1970s. Today, it is the only British-based stud that offers public tours and it remains as popular as ever with the help of a current alliance with Discover Newmarket.
All the while, the stud also continues to play a vital role within the industry's training sector. The National Stud Diploma Course, which covers all aspects of stud work, has provided the grounding for a number of key industry figures over the years and was joined on the roster last year by the TBA Entry to Stud Employment Programme (E2SE), a course aimed at mature students that comprises a residential programme at the National before a six- to nine-month period of paid stud work elsewhere.
Helping ease staff shortages
"The E2SE is a really good thing," says Lane of the course that received 30 expressions of interest before it was even officially launched last summer. "The TBA [Thoroughbred Breeders' Association] helped fund it and it was well received. It offers a lot. They get to do a bit of everything - I'd say they see three years worth of work in six months.
"Last year, we had one policeman and a 56-year-old welder on the course. They were people who wanted a change of direction and to get into the business.
"Everyone talks about the lack of staff and hopefully this is something that helps. It worked well and now we'd like to see the graduates go out into the smaller studs."
There is no doubting the ambition of this Newmarket institution, whether in its role as a premier training establishment or working stud. Such drive will no doubt continue to stand it in good stead, and, who knows, perhaps there is another Mill Reef lurking on this year's stallion roster.