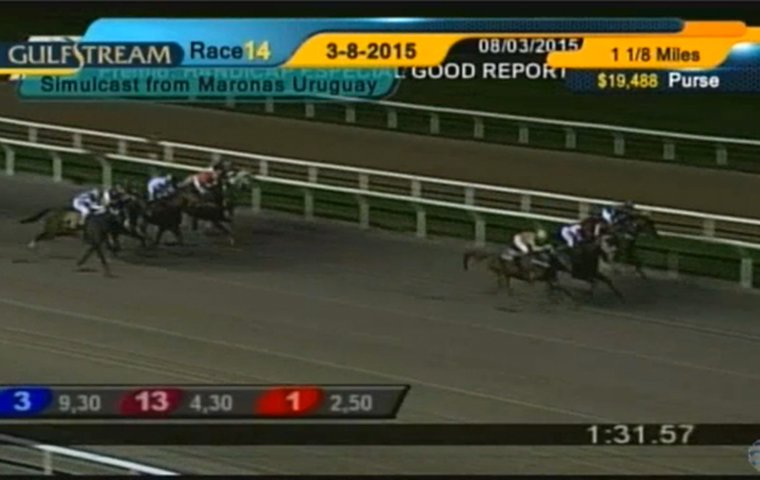 How does one go about expanding a market with a shrinking customer base and sagging revenue? If you ask Scott Daruty, president of Monarch Content Management, the answer is simple. It centers on opening up that market to new customers. In the case of the simulcasting and wagering on horse racing inside the United States, those new customers hail from the world over.

During the University of Arizona-Racetrack Industry Program Symposium in December 2014, Daruty addressed a group of attendees in a session entitled "Global Wagering from the U.S. Perspective." In it, he broke down his goals for international simulcasting. Chief among those goals are exporting the domestic product to new markets, and importing new products to domestic markets. Clearly, reciprocity is a key component to achieving those goals.
Dating back to the late '90s when Daruty began working to have signals exported to South America, a variety of challenges were presented. The origin of relationships with South American operators was when an agreement was reached with Caliente. When Agua Caliente ceased racing operations in 1993, it continued to operate a bookmaking service. Caliente would pay a fixed daily fee to racetracks and, in turn, distribute the signals throughout Latin America.
"The good news was racetracks were realizing revenue with no investment," Daruty said. "The bad news was those same racetracks had no control over where and how those signals were being distributed. We also had no idea how much money they were making on these signals."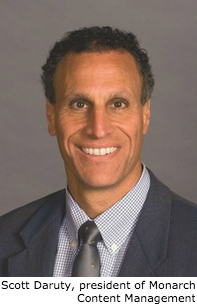 This arrangement existed until TrackNet, the content management and media group for whom Daruty served as president from its inception, began negotiating directly with racetracks and operators in South America. The goal was for foreign racetracks to become simulcast partners whose wagering dollars were commingled into domestic pools. The mutual benefit of that type of arrangement was clear, as bettors outside of U.S. borders would receive full track odds while domestic operators would earn a set percentage of handle.
"What we discussed with operators in South America was that one of their bettors could place a winning wager and have their payoff capped," Daruty said. "That was an arrangement we felt like we had to do our part to change."
An arrangement was made with countries in South America including Venezuela, Uruguay, and Panama -- which includes 90 off-track betting facilities operated by Presidente Ramon Racetrack. Daruty is very pleased with how this arrangement has played out with each passing year.
The group for which Daruty currently serves as president, Monarch Content Management, represents a large group of racetracks and simulcast bet-takers across the country. The flagship properties are Gulfstream and Santa Anita, both owned by the Stronach Group. The popularity of those signals was abundantly clear given the interest in South America. However, shortly after TrackNet's inception, Daruty contemplated whether there could be reciprocal participation in North America.
"We refer to the signals being exported to South America as 'southbound' and reached a point where we began to investigate the viability of 'northbound' signals," he said.
There would be logistical issues with importing South American signals into the U.S., the greatest of which is the large takeout percentage associated with each wager placed on a South American race. In addition, simulcast operators in North America were reticent about setting up new signals via satellite and incurring additional costs, especially with the betting public's interest an unknown.
In an effort to avoid operators having to add costs and bettors having to suffer additional oppressive takeout, the decision was made to attach South American races onto the end of existing domestic programs. This practice facilitated establishing a domestic pool so that a proper takeout rate could be set by ostensibly extending a given race card. Thus, the Latin American Racing Channel (LARC) was created in 2006 to produce a premium product. It would combine the best races from across South America each day and those races would be shown at the end of a racecard in North America. Thus far, Gulfstream, Calder, Laurel, and Pimlico have been used as the signals with LARC racing at the end of the program.
In order to produce a premium product, the Latin American Racing Channel (LARC) combined the best races from across the continent each day. Those races could be from Argentina and Chile on one day, and Peru and Uruguay the next, with the goal being to increase interest on the part of bettors.
"We have been pleased with the handle seen in the U.S., especially in California and Florida," Daruty said. The large Hispanic populations in both places have driven the interest.
Californians can easily wager on the LARC offerings at the end of Laurel, Pimlico, or Gulfstream cards, which generally end right in the middle of a normal Southern California program. Owing to that success, a third LARC channel is now in the works in the U.S., expanding the offering of South American races in North America.
Similar time zones were a factor Daruty described as "huge" and one of the two biggest factors in simulcasting between North and South America. The other is affinity for the racing product, which has proven to exist on both sides of the equator. With regards to racing in the U.K., many more challenges continue to exist. Time zone differences, data deficiency, and a general lack of interest have dogged the effort so far.
"The U.K. is a huge racing market," Daruty said. "But when you talk to customers in the U.K., many don't know or really care about U.S. racing. They just prefer their local product."
The time zone difference between cities with major racetracks in the U.S. and the U.K. is significant. A weekend program at Santa Anita begins at 8:30 p.m. in London, which makes it very difficult for a bettor to participate. Thus, Daruty said that interest has increased in the U.K. in racetracks on the east coast.
Monarch has worked of late with Turf TV in the U.K., a hybrid television network designed to send simulcast signals into bookmaking shops. Over the last 18 months, content from the U.S. has been exported to the U.K. on a regular basis and handle is beginning to grow, according to Daruty.
South Africa presents another fertile market, given racing's popularity throughout the republic. Due to time zone differences, account wagering operations have been established for North American racing. Reciprocity exists through ADW operations domestically, with multiple outlets offering Vaal and Turffontein from South Africa.
How about Hong Kong and the rest of Asia, known internationally as having the largest pools? The difference in time zones is a major issue, as Hong Kong racecards begin shortly after midnight on Sunday mornings and around 6:30 a.m. on Wednesdays. Advanced Deposit Wagering (ADW) companies in the U.S. accept wagers on Hong Kong racing, but the overall interest is still relatively low. The complete lack of reciprocity is perhaps among the reasons for the sagging interest.
Australian racing has been offered in the U.S. for many years, with a number of racetracks importing the signal on a nightly basis. ADW operations are the more popular medium for simulcasting, but growing pockets of bettors exist at brick-and-mortar facilities that have widespread nightly offerings. Daruty added that Australian operators are importing American racing on an expanding basis and he expects interest to grow as time progresses.
Data integration has proven to be a major challenge, with past performances of varying kinds throughout the world. Amwest, which serves as the hub for wagering on Dubai, offers "American-style past performances" for each program at Meydan. However, handle on racing in Dubai is still somewhat low, with the average during the month of February 2015 roughly 280,000 per program. This is sure to increase in coming weeks, though, as the Dubai World Cup card handled $4.1 million last March. In terms of the broader landscape, a normal weekday card at Aqueduct in March handles roughly $5 million. While the interest and potential are there, we are a long way from having fully integrated international signals with broad appeal.
When analyzing potential simulcast partners throughout the world, Daruty has identified six factors to measure content: time zone, U.S. affinity, pool size, data, field size, and reciprocity. Latin America rates best with those factors, with data and pool size being the only negatives. With the racing that is offered in Latin America coming from multiple racetracks, the ease of distributing data in the U.S. subsides.
Piracy has been an issue for some time as well, with intricate schemes often executed by groups with illicit intentions.
"In Florida, they got ahold of our signals, re-uplinked them onto their own satellite, encrypted them so that they could not be stolen and sent them to Venezuela," Daruty said. "Fortunately, we were able to have the government there send 'cease and desist' letters to those individuals and handle is now beginning to increase again."
Monarch's activities with regard to this initiative present an informal arrangement for operators throughout the U.S. Negotiating for a variety of racetracks and platforms ensures optimal pricing and agreements, which are made available to other operators that are not Monarch partners. For example, NYRA or Keeneland can capitalize on the model created by Monarch to establish the same international agreements.
As a man with many responsibilities, Daruty's time is spent on a wide variety of projects. He estimates he is spending "significant" time on the initiative of international simulcasting. The uncharted territory that it presents has often escaped the attention of U.S. punters. With lingering concerns about sagging handle numbers in the U.S., an influx of new bettors is sure to be a welcome addition to the marketplace. Moreover, expanded international offerings are expected to further engage domestic bettors in Daruty's opinion. That looms a surefire way to add to, and diversify, the options bettors possess in this country.