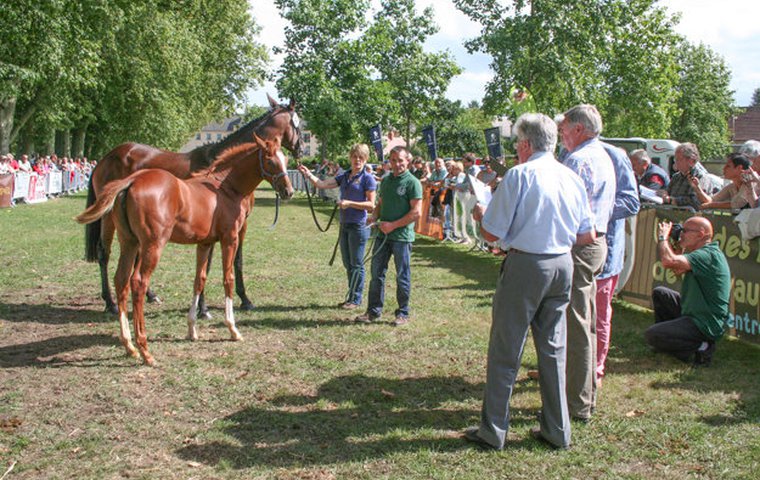 Dozens of Qatari princes in traditional robes pack the stands as the sunlight begins to fade. One by one, the magnificent pure Arabians are led before them, splendid, pampered examples of equine excellence. Murmurs of appreciation, just as telling as any applause, spread through the crowd.

It's all about conformation, physique, movement, and all those barely definable characteristics that make horses perhaps the most majestic of all creatures. Glorious trophies are awarded for those who please the judges most, but the pride a winning owner feels is far more significant. He has set a prized possession before his peers to be assessed, and his smile at the victory, at the acknowledgement, is as broad as if he had just won a Derby.
Horse shows like this have been taking place ever since men have ridden, beauty parades where owners pit their finest animals against each other. In recent times, of course, commercial needs have taken over and the beauty contest has become the bloodstock sale.
Yet, the old tradition has not totally vanished. Shows still take place, and not only in the Gulf states, where man's bond with the horse is traditionally strong. They are also a regular feature in two regions of rural France.
The Haras Nationaux, the administration in charge of breeding in France until 2010, actively supported these beauty shows - concours de modèle (conformation contests) - which were designed to encourage new breeds such as the AQPS (autre que pur-sang, which translates as "horses other than Thoroughbreds"), the Anglo-Arab, the Trotteur Français, and others.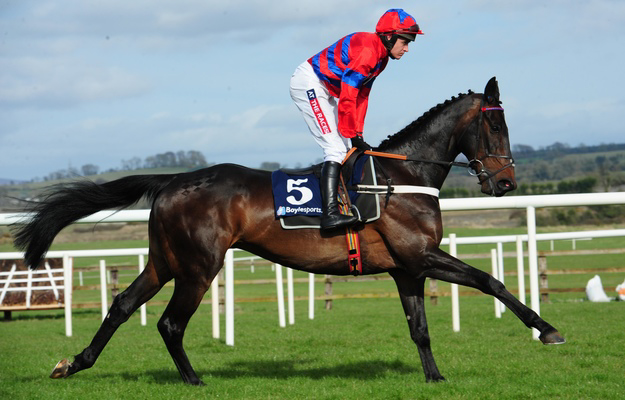 These gatherings helped breeders with their mating plans and gave the administration opportunities to check the evolution, standards, and abilities of the breed they were aiming to create. They grew in prominence in the late 19th century, when they became outstanding trading opportunities, and behind-the-scenes business surged.
Now every August and September three major events are organized by local breeders' associations: one in the Nièvre department in East-Central France and another in the Maine-et-Loire department in the West, both for the AQPS horses, which have become so successful on the steeplechase tracks of France, Britain, and Ireland; and one more in the Gironde department in the South-West for Anglo-Arabs (at La Teste racecourse on Sept. 25). Dozens of pedigrees, most that would hardly be out of place at the big Arqana, Fairyhouse, or Doncaster jump racing bloodstock sales, are listed in their catalogues.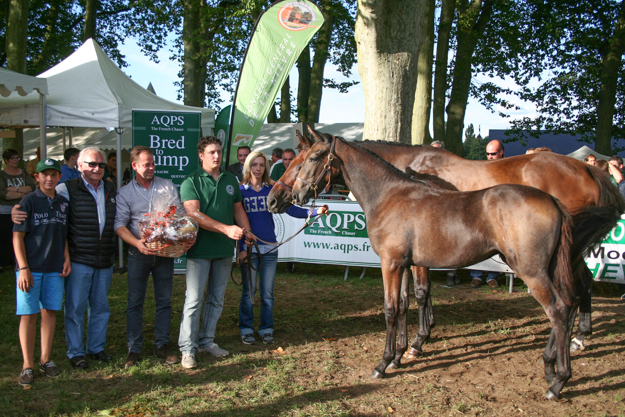 The horses compete in categories according to their sex and birth date. Weanlings, who are accompanied by their dams, and 2-year-olds have their own contests. Every winner goes through to the contest to find an overall champion. Bright metal plaques are awarded for all the winners.
Before the Haras Nationaux's demise, these competitions also helped promote fine conformation in the new breeds by allowing the best-looking mares easier access to the top sires, whose wedding lists were managed with quotas, giving the lioness's share to the best racing mares. But a prize at a conformation contest could give a less successful, yet handsome mare a place on a waiting list.
That option is no longer available, but a prize at one of these shows immediately adds value to the horse in question. For instance, an Irish pinhooker was glad when a weanling he had bought at just three days old was granted a first prize at the APQS contest at the town of Decize in Nièvre last month. He was already ahead of his investment. The good pedigrees trade fast in the region and one would not like to wait too long to make an offer after a well-bred foal has struggled to its feet.
Most AQPS jumping champions have been through this process and some have been successful there before going into training for the racecourse.
Bloodstock agents, pinhookers, and trainers from Britain and Ireland have known for some time that these shows are the places to look for potential top-class jump racers. So every August and September for the last 20 years or so, they have been getting into their cars and driving south.
Not only do they do good business, some are even summoned by the organizers to help as judges. British trainer Nick Williams was at Decize once again this season, while other leading British trainers Nicky Henderson, Peter Scudamore, and Ferdy Murphy, and Irish champion Willie Mullins have also made it there in the recent past.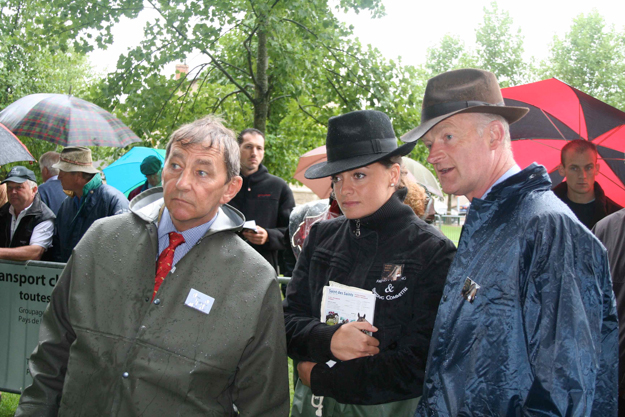 Indeed business was booming at the Decize show on August 29. A young breeder was rather surprised when she arrived in her van. "I had just left the wheel when a group of Irish buyers asked to look at the horse. I walked him a few moments and the deal was done. The price was right and I had a cheque in my hand. I had never seen that before."
No official recording of the sales is held, but the organizers estimate that about 35 of the 250-odd horses catalogued changed hands in the course of the event this season, which is particularly significant as barely half the horses were for sale.
"It was like war out there this morning," Katie Rudd, a British pinhooker who has become a regular at the AQPS shows, said on Aug. 29. "I have seldom seen so many buyers here, even though it has become an important fair with most of us. The Irish crop has diminished by about half since 2008, and jumpers are still very much in demand in Britain, so we must make sure we don't get stuck [with not enough new horses] after the Fairyhouse sales end [Nov. 9-15]."
"The local breed shows the conformation we need for jumpers," noted Seamus Murphy, an Irish pinhooker, one of the first to spot the possibilities of these shows. A regular for two decades, he has had time to learn enough French to engage a taciturn Nièvre breeder and somehow get a deal.
Another factor for the local breeders is the opportunity to gauge the value of their bloodstock. Young sires can earn a reputation in these contests, just as at breeding sales. Most local sires were owned by the Haras Nationaux but, since it was closed, the majority of them have been acquired by breeders' groups and are massively supported by most locals. So there is a lot at stake.
Business was expected to be just as fierce at the Lion d'Angers APQS show in Maine-et-Loire on Sept. 18, on the racecourse where the longest cross-country race in the world is run in May (7,300 meters -- 100 more than the Grand National).