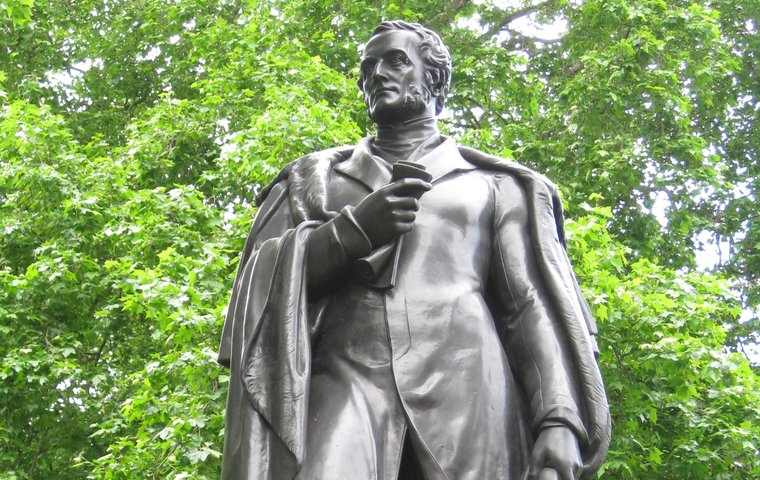 They were very different characters and they lived at largely different times and in different parts of the world, and one of them didn't even know much about horseracing, but it's certain the sport would be all the poorer today but for their remarkable legacies. Isabelle Taylor reports

Lord George Bentinck – Leviathan of the Turf
The roots of modern, organised racing took hold in 17th-century Britain. Over the next two centuries, racecourses opened up and down the country, a coordinated calendar of meetings took shape and, circa 1750, the Jockey Club was founded, which in time became the official governing body for horseracing in Britain.
Yet, by the mid-19th century, the industry was still a disorganised jumble. Gambling and high stakes had brought horseracing into disrepute; what few rules existed were generally ignored. Jockeys routinely cheated and there was no reliable handicapping system. Luckily for the history of the Turf, in the 1830s two great reformers stepped onto the scene: Lord George Bentinck (1802-48) and Admiral Henry Rous (1795-1877).
Lord Bentinck, described by the West Sussex Gazette as 'a model of manly beauty, quick of eye and action', developed an early passion for the Turf, as well as an equal fondness for heavy betting. As the one-time owner of Britain's largest racing stable, he became obsessed with ridding the sport of its dodgy dealings and underhand practices.
It was Bentinck who unravelled the infamous fraud of the 1844 Epsom Derby, when first-past-the-post Running Rein was discovered to be not Running Rein at all, but a 4-year-old by the name of Maccabeus. Bentinck's investigation went as far as tracking down the hairdresser who had sold the hair dye used to disguise tell-tale markings on the imposter. His diligence was rewarded by the Jockey Club with a testimonial, which he used to found a benevolent fund for the needy dependents of jockeys and trainers.
Bentinck himself, nonetheless, was not beyond the odd subterfuge. Disappointed with the odds given for his horse, Elis, for the 1836 St Leger, he affected that the colt would no longer be running by making no moves to have him walked the 200-mile-or-so journey to Doncaster. It was only after the odds lengthened to 12/1 that he covertly conveyed Elis to Yorkshire in a custom-made horsebox – the first such use – where he galloped to victory, leaving Bentinck with a handsome profit.
The horsebox is not the only innovation that Bentinck is credited with. It is Bentinck that we can thank for the parade ring and public saddling, as well as the numbering of horses and putting an end to the tradition of judges being given prizes by winning owners.
Admiral Rous – Dictator of the Turf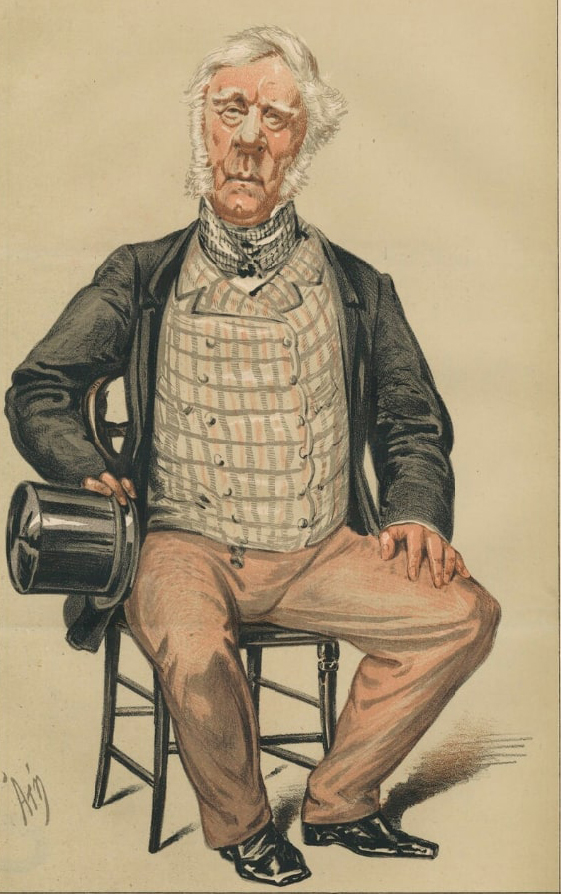 Rous was a Navy man. He joined the service aged 14 and built a distinguished career. But horse racing was in his blood. His father, the first Earl of Stradbroke, owned a small stud and, in 1820, he was elected to the Jockey Club. After retiring from the Navy in 1836, he devoted himself to racing. From then on, the Turf dominated the life of Rous and Rous dominated the life of the Turf.
Serving as steward of the Jockey Club in 1838 and then from 1858 until his death in 1877, Rous set about imposing order upon the sport. It is to him that we owe the weight-for-age handicapping scale that is a backbone of racing today. Rous observed that between the ages of approximately two and three, horses might look the same size yet the younger ones lacked the stamina of the older horses. After conducting a series of trials, he established a fundamental connection between weight, age and distance and created a reliable system of imposts (lead weights carried in saddle bags) to slow older horses down just enough to enable a competitive field.
In 1850, Rous published his masterpiece, The Laws and Practice of Horse Racing, which laid this out. It brought a new professionalism and clarity to the hitherto muddy waters of handicapping and, as a system, his weight-for-age scale has changed little since its first introduction. Arguments can now be made that Rous's scale is outdated. Nevertheless, it continues to be used across the world for many of the most important open races and Rous remains the most influential figure in the history of handicapping.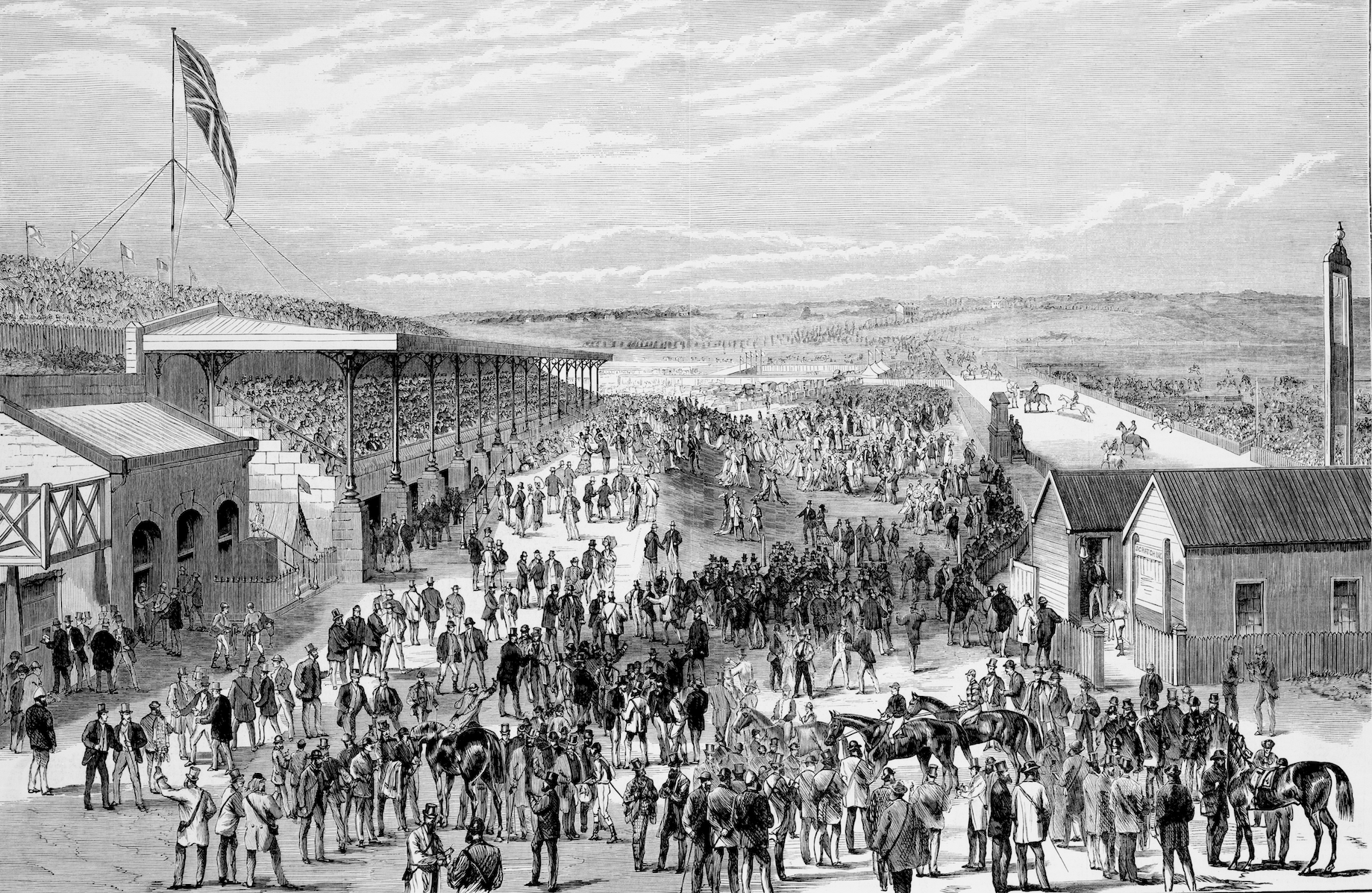 Robert Bagot – The man who made the Melbourne Cup
Robert Bagot (1828-81) was an Irish civil engineer, self-professed to have little knowledge of racing. Yet few others can claim to have shaped the sport in Australia to the same degree. 'His name', according to his Australasian obituary, 'was a household word'.
After emigrating to Sydney in 1849, Bagot settled in Melbourne in 1855 where he was approached by the Melbourne Cricket Club to redesign their ground, resulting in the shape and dimensions known today. He was not, however, known for his interest in sport and thus he was reportedly astounded when, in March 1864, he was offered the position of secretary to the newly formed Victoria Racing Club (VRC). The appointment may have been surprising, but it also turned out to be inspired.
Up until that point, racing in Australia was a primitive affair. Bagot, however, sought to bring it to the masses. He set about transforming Flemington Racecourse, providing facilities and amenities to attract a new race-going audience. He drained the marshy land in the infield to create 'The Flat', a vast raceday picnic ground that he insisted should be free admittance to families. He coaxed the VRC into buying the land that would become the Hill, a natural grandstand with an unrivalled view where entrance would not exceed 1s.
For VRC members and those prepared to pay a substantial ticket fee, Bagot presided over the erection of an enormous stand in 1873, housing 3,000 spectators. Notwithstanding, it provided more comfort than Flemington had ever seen before, its utilitarian appearance earned it the nickname Bagot's Cowshed.
Bagot's impact is best illustrated by the astonishing growth of the Melbourne Cup.
In 1865, the event drew a crowd of 13,000; come 1873, this total had risen to 63,000. Bagot allotted complimentary ladies' tickets to VRC members, turning the fixture into a spectacle of fashion. Furthermore, after Bagot lobbied the state government, Cup day became a public holiday in the mid 1870s, pushing attendance up to 100,000 by 1880 at a time when Melbourne's population reached only about 283,000.
By the time of his death in 1881, Bagot had nothing short of revolutionised the sport in Australia. And all this by a man who, it was said, was unable to tell a handicap apart from a weight-for-age race to his dying day.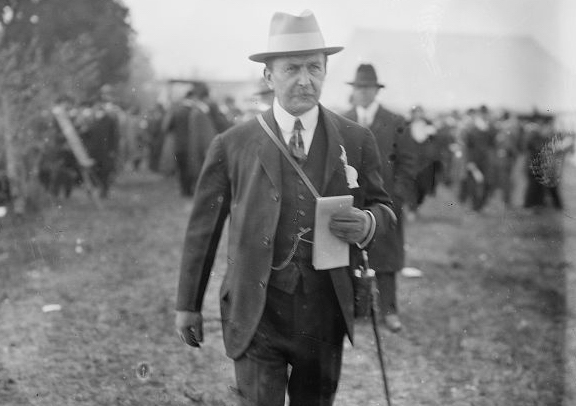 August Belmont Jr – The saviour of New York racing
August Belmont Jr (1853-1924) was born into a world of great privilege, the son of 19th-century New York banker August Belmont. He was also born into a great racing family: the Belmont Stakes was named after August senior.
After his father died, Belmont threw himself into the sport with gusto, following in the former's footsteps at the family's Nursery Stud in Kentucky. Under his ownership, Nursery Stud went on to produce a remarkable 129 stakes winners, not least the celebrated Man o'War.
It was in New York, though, that Belmont left a lasting legacy. By the 1890s, racing had fallen into ignominy, corruption was rife at tracks and anti-gambling lobbyists were baying for blood. Racing was nearly shut down in the state when, in 1894, the Jockey Club was founded to regulate conduct and the following year the New York legislature established a racing commission to augment state control. Belmont was appointed chairman of both.
It was in these roles that he assumed a championship of New York racing that would earn him the accolade of 'having saved Thoroughbred racing when it was at its lowest ebb' in TIME magazine. This ebb was the Hart-Agnew legislation, an anti-gambling law that closed every racecourse in the state in 1910. It was partly thanks to Belmont's vociferous efforts that the act was repealed in 1913.
By this time, August had a racecourse of his own. In 1902, he led a syndicate of wealthy turfites and financiers to purchase 650 acres in Long Island on which to build one of the most magnificent racecourses the country had seen. Belmont Park, as it was christened after his father, was the largest track ever built in North America at one and a half miles when it opened in 1905. Based upon British precedents, Belmont Park introduced another novelty: for its first 15 years, races were run clockwise, a practice that much confused New York racegoers used to the opposite direction.
In the intervening century and more, Belmont Park has seen its highs and its lows, but it remains a stage for racing's greats and lasting reminder of August Jr.
SOURCES
The Australasian, 16 April 1881
M. Cavanough, Australian Dictionary of Biography. Online: http://adb.anu.edu.au/biography/bagot-robert-cooper-2916/text4207
C. Cecil, G. Ennor, and R. Onslow (2002). Glorious Goodwood, Westbourne: Kenneth Mason Publications
K. Gatto (2013). Belmont Park: The Championship track, Charleston: The History Press
T. Harris (2009). Players: 250 Men, Women and Animals Who Created Modern Sport, London: Yellow Jersey Press
D. Nadel and G. Ryan (eds) (2015). Sport in Victoria: A History, Melbourne: Ryan Publishing
W. Vamplew and J. Kay (2005). Encyclopedia of British Horseracing, Abingdon: Routledge