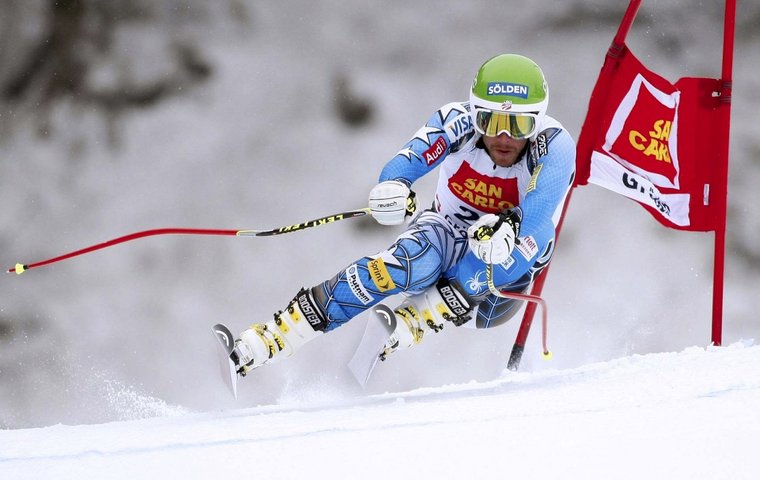 American sports fans are hearing plenty from Bode Miller just now. The country's greatest male Alpine skiier is a key and outspoken member of the NBC TV coverage of the Winter Olympics in Pyeongchang. But Miller's sporting passion these days is horse racing. He runs an experimental training establishment in Maryland, and his views on how to condition racehorses, and his plans for the future, are as progressive and unconventional as anything he'll be saying in the commentary box, as Geir Stabell found out.

Bode Miller, Alpine skiing great, philanthropist, friend of Bob Baffert, is the most successful male American Alpine skier in FIS (International Ski Federation) World Cup history. He took part in 438 World Cup races and has 33 wins to his name. He was on the podium 79 times.
He purchased the Perfect Sky 1 Barn at Fair Hill Training Center from Earl Mack two years ago with the ambition of one day becoming a trainer.
With James 'Chuck' Lawrence II, previously a top-flight steeplechase rider, in charge of his horses, Miller runs a project experimenting with new ways of training and monitoring Thoroughbreds.
"Bode has great ideas coming from the human aspect," Lawrence explains, "and some of these things are very different to traditional training methods."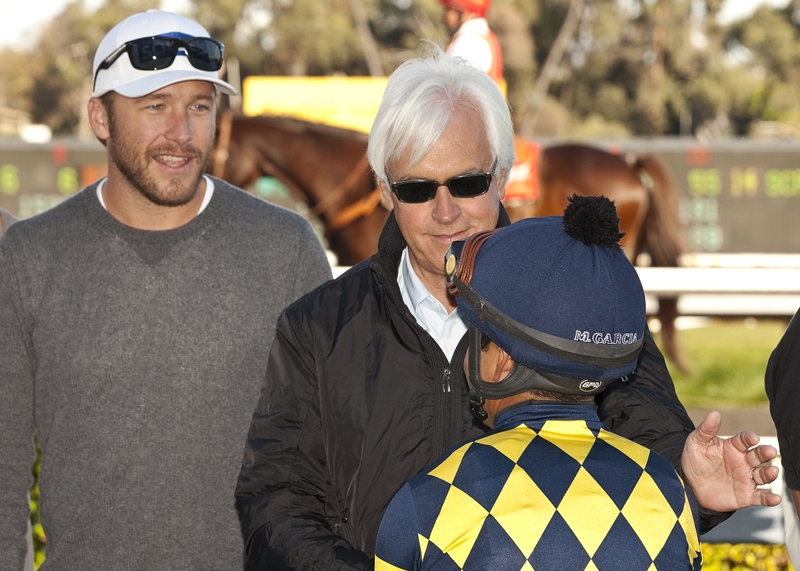 Miller's skiing days are over (he retired in October, although his final competitive season was 2013-14), but he has developed a real passion for racing, not least through his friendship with Baffert. Baffert's son is named after Miller, and 2012 Kentucky Derby runner-up Bodemeiser, sire of last year's Kentucky Derby winner Always Dreaming, was named after him.
Miller has owned shares in a number of horses trained by Baffert.
When the trainer won the Triple Crown with American Pharoah, Miller was among the first to congratulate him. Indeed, when talking about his goals, Miller is not afraid to mention the Kentucky Derby, Breeders' Cup races, even races in Europe and Australia as potential targets. Miller has not missed a Kentucky Derby since 1999.
His ambition is to become a racehorse trainer, and the man who has six Olympic medals, including a gold, to his name is unlikely to be content plying his trade in the claiming ranks.
Racing 'missing out on progress'
Miller, 40, says much can been learned from work with human athletes, that training and monitoring of horses has been conducted in much the same way for decades while incredible progress has been made in other sports.
After purchasing his barn at Fair Hill, Miller said new technology would be used to monitor the progress of each horse. "On the training side of things, in terms of monitoring and getting the sport-specific responses that you want from a given animal based on the task you are pointing them to, the horse racing industry is stuck about where human sports were in the 1950s or so," he once told The Blood-Horse.
And he told viewers of the popular TV U.S. show In Depth with Graham Bensinger, "Sports science is a fairly new concept and study. When you look at the smartest scientists in the world in the 50s – when Roger Bannister was trying to break the four-minute mile – they said 'no, it's not possible'. It's the same with horse racing.
"A lot of trainers have unbelievable knowledge on horses. From a practical standpoint, they know more about the horse than anybody on the planet. But, they do not know physiologically what feeding the horse sweet feed does to their hind gut. They do not know about the biology of the inside of a horse, or necessarily the process of building muscular curve – what the super compensation curve is from work."
Miller feels that Thoroughbreds can be trained differently. "The concept that these horses are that fragile, and we should be doing less with them, is really problematic for me. The evidence does not support that."
He uses 1937 Triple Crown winner War Admiral, who won 21 of his 26 races, as an example of how tough horses have been.
'A really bad plan'
The traditional way of training horses at North American tracks is not ideal, according to Miller. "The training system we have now doesn't adequately prepare them for what they are doing and is really risky. It's standing a horse in a stall for more or less 23 hours a day, taking him out, riding him fast for a very short period of time and putting him back in the stall.
"From a physiological standpoint, that's a really bad plan. The warm-up isn't adequate, there's not a pattern they can fall into that gets them ready for that [work], there's long periods of nothing followed by short periods of super extreme, and that's just a recipe for injuries."
At Miller's barn is a room with a hyperbaric chamber for horses. Miller calls it, "Probably the biggest difference between my barn and everyone else's." He says the chamber reduces the risk of bleeding. "The idea is to hyper-oxygenate their system and they build much more blood, they build new capillaries, new blood vessels, and are healing that in a way that does not cause scar tissue. It lets them be ready to run again quickly."
Miller wants his horses to enjoy more light in the barns, to have more outside time, and to have cleaner air.
Outside every stall he has installed an air filtration system tank. Filled with water, it has a fan on top generating a magnetic field that pulls in dust and all other particles, and bugs and so on. in the air. "One of the biggest challenges in horses are respiratory problems. This reduces that significantly."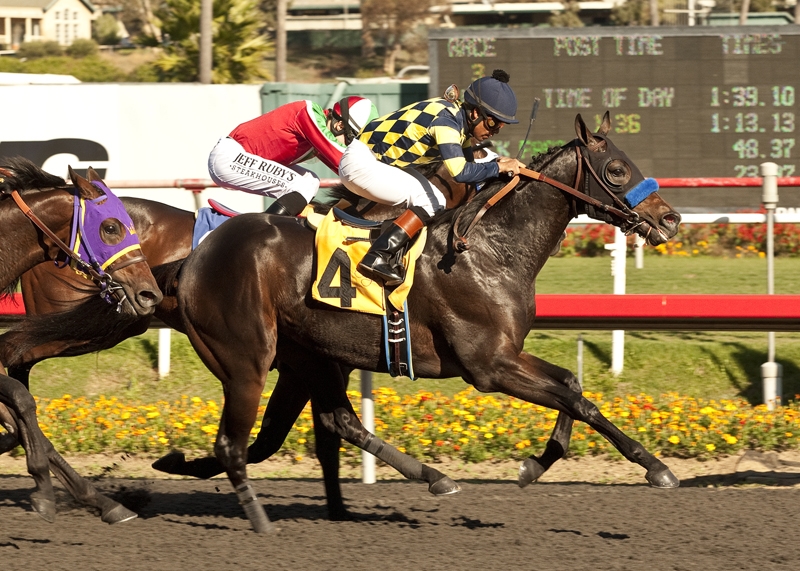 Miller was involved in racing back in 2012, when the Any Given Saturday son Carving, which he owned in partnership with Baffert's wife, Jill, won the Real Quiet Stakes at Hollywood Park.
Having owned shares since in horses trained by Baffert, Miller last year bought into the Kentucky Derby contender Fast And Accurate, a son of Breeders' Cup Juvenile and Eclipse Award winner Hansen.
Trained by Michael Maker, Fast And Accurate made no impact as a longshot at Churchill Downs, but he had previously landed the G3 Spiral Stakes at Turfway Park, and he ran fourth when tried on turf in the G3 Arlington Classic in the summer. He later won the Showing Up Stakes on the lawn at Gulfstream Park West.
He is owned by Kendall Hansen, Skychai Racing LLC and Bode Miller. The same partnership also owns En Hanse, another Hansen colt trained by Maker. En Hanse gained black type when winning at Turfway Park last year.
These are not top-class horses, nor was Carving, but they have proved plenty good enough to whet Miller's racing appetite further.
A trainer's insight
Lawrence, Miller's trainer at Fair Hill, was a successful U.S. steeplechase rider in the 90s, when he also rode in Australia and England.
"My father, James the first, and my grandfather were both also trainers," Lawrence says. "But I wanted to be a jockey. At about 16, I knew I was too big to become a flat jockey, so I switched to jumps. I was lucky enough to work for some great horsemen. Because I had flat riding experience, I could ride a better finish than many of the jump riders, and I won 136 races over a period of nine years."
Lawrence partnered some top-class horses, including Eclipse Award-winning champions Lonesome Glory and Warm Spell. He now trains 36 horses, and ten of those are owned by Bode Miller and are part of the experiment where new training methods are being tried.
Miller also wants to implement his experiences from his skiing career, and knowledge from training of human athletes, to their training program.
"Bode has great ideas coming from the human aspect," Lawrence says, "and I will say some of these things are very different to traditional training methods. But, you know, we have not been able to improve racehorses much over the past 100 years. While human athletes have improved by minutes, we are dealing with seconds in horse racing."
He adds, "We want to work our way up to the top echelon, and Bode's plan is to improve his stock every year. You can say we are experimenting with new things now, and we are doing it with $30,000 to $50,000 horses. They are four-year-olds and five-year-olds.
"While we learn more, we will be getting better horses, and when they come along we will be so much wiser and do an even better job with them."
Bode Miller 'is great for the sport'
Lawrence says stakes horses won't be involved in the experiment. "The idea is to get enough info back from using new technology to be able to improve the ways we do things. Used the right way, technology can also prevent many problems in horses. But, whatever you do, however good you are, you must have the animal with talent to succeed.
"There aren't that many Bode Millers out there. I'm very lucky to be able to work with this project while Miller pays the bills. He is so into horse racing, and he has long-term goals. Bode is very speed-oriented and he is a numbers guy. He is enthusiastic about this project. I think it's great for the sport to get someone like him involved."
He says his horses are walked between 30 and 40 minutes before they work, and they spend between an hour and an hour and a half each day outside.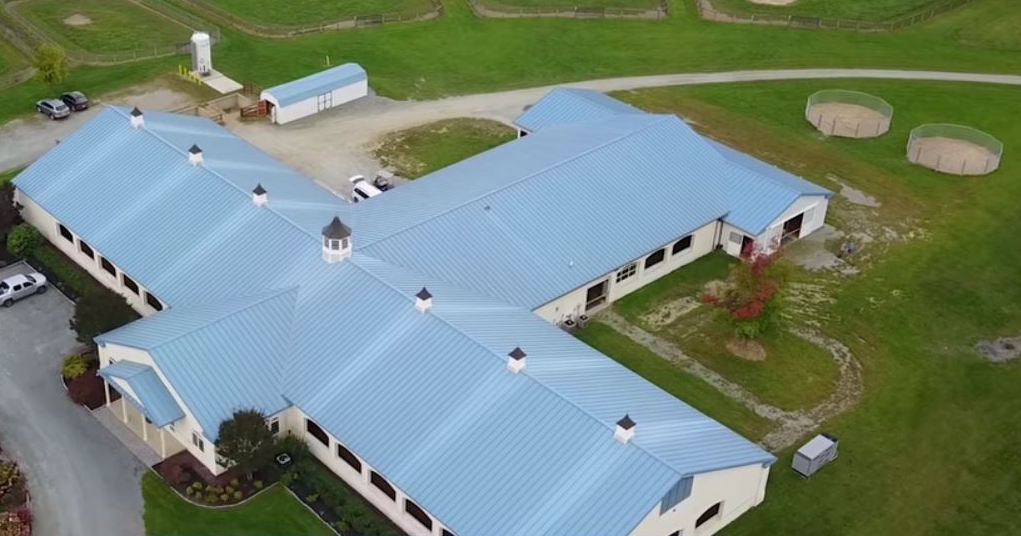 "Sometimes they do two or three different works in a day. Coming from a steeplechasing background, I see these things differently. Training here at Fair Hill gives us many opportunities. We can train cross-country, we have Tapeta, dirt and turf courses, and we can do hill work. We can do a lot of different things – this place quite like Lambourn [the training area in Southern England] in fact."
Lawrence mentions working Miller's horses on a treadmill, feeding them four times a day, and working with a professional nutritionist as examples of how he works. "This is very interesting, but I always have to be a bit mindful - as it is easy to do too much – of getting a horse almost too fit, and at the same time taking away his speed."
Lawrence was training part-time in the 1980s while devoting most of his time to riding, and he turned to full-time training in 1996. Among his stakes winners are Cage Fighter, winner of the listed Presidents Cup at Parx in 2015, My Afleet, who won the Dueling Grounds Derby at Kentucky Downs in 2014, and Bellacourt, a winner at Belmont in 2011.

Bode Miller is also involved in the Turtle Ridge Foundation, which he and his family founded in 2005, working on environmental protection issues and offering recreational activities for young people. And he hosts two annual charity fundraising events, a skiing competition called the BodeFest and a golf and tennis tournament called the BodeBash.