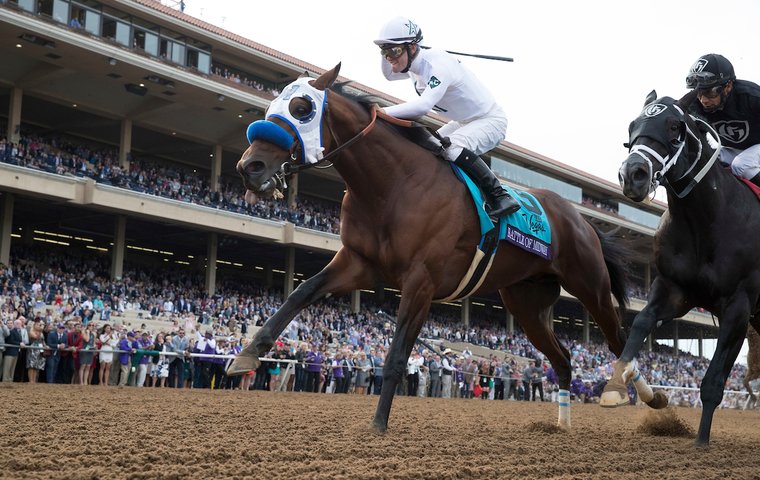 No American racing operation has done more to develop internationally in recent years than WinStar Farm. The Kentucky racing and breeding giant, which at #9 is the highest-ranked U.S.-based interest in the world owners' rankings, already has strong links in Australia and with the China Horse Club, and - almost by necessity - that global outlook is only going to become stronger, as WinStar president and CEO Elliott Walden explained in this Q&A interview with Paul Haigh.

TRC: In earlier conversation you mentioned your thoughts about global development as opposed to American development of WinStar.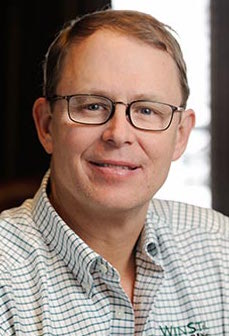 Elliott Walden (pictured): Yeah, well it is certainly something that we're taking a very keen interest in. I would say the first decade of WinStar was mainly focused on building the brand in America, focusing on better bloodstock, building the property in America, trying to make a name and identity for WinStar Farm in America and letting people know who we are from a national point of view.
But you know in the last five years we've taken a much more international approach. The partnership with the China Horse Club is a case in point. We've started to buy bloodstock in Australia, and we've branched out into ownership and into bloodstock in that country.
We've done a couple of things in Argentina and had a couple of our stallions shuttle to Chile. And we are looking all the time for more opportunities overseas - because the one thing I've realised over the last decade is that the Thoroughbred industry is not just in Lexington, Kentucky. It is a global industry and it is going to be more global. And so we'd better get on board with that.
So is there any sort of evangelical attitude towards it? I mean are you deliberately wanting to extend American racing influence outside America, because one of the observations people would make about American racing is that it is quite parochial; that it tends not to look much outside America; that it tends automatically to think of American champions as world champions. Do you feel that? Or is this simply a business decision, to create new markets for WinStar?
From WinStar's perspective we're mainly focused on how we can grow. We don't have any other agenda than that. I think you are seeing a lot more international exposure for American racing already, with American horses increasing their global targets. You see where they're going to Dubai, where they're going to Royal Ascot. You know I think that races in Hong Kong and Japan will be targeted more soon.
I think that, for many decades, people coveted the American bloodstock, but then in the last two decades there's been a retraction, but now I think Americans are realising that we need to go out and compete on a world stage to make our bloodstock more attractive.
So I think you're going to see more internationalization, not only WinStar Farm but from other American interests as well.
Wesley Ward has been a big influence on us in America and part of that is that he's led by example. The trainer in me would say that we're all a product of our own experience and that, until you've experienced something, it looks very daunting. And so, when Wesley was able to go over and have success at Royal Ascot, it paved the way for a lot of other people to try and want to try and want to have more exposure there too.
You know it's the same thing with Dubai. When you go to Dubai the first time with a horse, it's a real process. But after you've tried it you get a lot more comfortable with the whole experience and when you do it the process gets much less daunting, and so the process of globalization continues. The world is definitely getting smaller, and the racing world is getting smaller too.
The received wisdom for a few years in Europe, for the last 20 years of the 20th century maybe, was that Americans couldn't compete abroad not just because the best horses in America are dirt horses and they can't really handle the transition to turf, but because Americans don't want to compete in jurisdictions where American medications are not permitted. How far do you think that's a problem for your business?
Well, I don't think that medication is a problem at all. By competing successfully in Dubai and at Royal Ascot, I think people have shown that the absence of Lasix is not a deterrent. And, as far as the level of competition is concerned, the main factor is that you're going to have to take strength against strength.
So, when you take an American turf horse and you go to Royal Ascot, you're running against the best in the world, just like they would if they come to America and want to run on the dirt. They know they're going to run against the best dirt horses in the world.
I think a level playing field is to be found in Dubai, and you look at the Dubai World Cup for example, it is predominantly won by American horses. Not always, but mostly, over the two decades and more of its history that is. It doesn't mean that a European horse won't win it from time to time, and they have done. But there you've got the best American dirt horses taking on all opposition on dirt and according to local medication rules.
Why did you choose Australia?
It's an opportunity for expansion and we thought for many reasons that Australia was the place to do that.
Are you restricting yourself to that country at the moment?
We're not restricting ourselves to anything other than that Australia is the direction we're going with it now. We're open to anything.
If you're inspired by Wesley Ward's example at Royal Ascot would that meeting be a target for WinStar in the near future?
Well we've got nothing to send there right now. But that doesn't mean we wouldn't run a horse or two at Royal Ascot if we decide we have the right ones. We haven't expanded into buying bloodstock in Europe yet as we have in Australia through our partnership with Newgate Farm [located in New South Wales]. We're in partnership with Newgate Farm with runners as well as in partnership with bloodstock breeding.
This conversation started at the Chinese Equine Cultural Festival arranged by the China Horse Club in August. What brought you to Ordoz during Saratoga? It's quite a leap geographically, and most Americans, fans as well as players in the bloodstock industry, would normally want be in Saratoga rather than Inner Mongolia in late August, wouldn't they?
Yeah well maybe that's true. But we have a distinct relationship with the China Horse Club in that we own probably 50 horses together, maybe 75. So I was over there to support the China Horse Club.
How and when did that partnership begin?
About three years ago.
What was it about the China Horse Club that attracted you and vice versa?
Well, I respected Teo [Ah Khing, CHC founder and chairman] very much and I became aware that they've always had a high level of integrity. And I'd have to say they've always been great to deal with.
How did the partnership get formed initially? Had you met Teo socially beforehand?
Well, he reached out to us through our partnership with Newgate, with whom the China Horse Club is also in partnership. And that's how it started.
And this was your second visit to the CECF meeting in Ordoz?
Yes it was.
And what did you think of it? The CECF in general, the racing and the racecourse at Ordoz.
Well, I thought it was very interesting. I'm always excited about new opportunities that come up, particularly those that involve the global development of racing.
Certainly Ordoz and what the China Horse Club is doing in China is very exciting. WinStar would want to be a part of it. We want to look at anything that's happening internationally, and especially anything the China Horse Club has something to do with. Whatever developments are taking place in China. as well as CHC ownership in the USA of course, we want to be part of that.