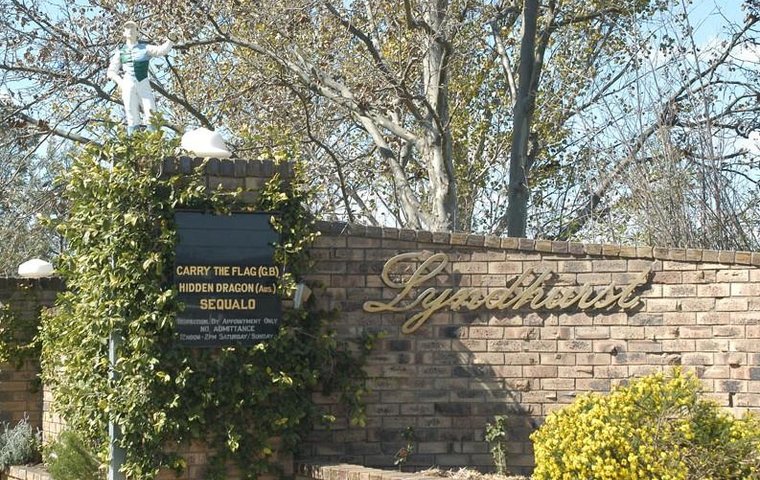 Should Mount Panorama make his way into the field for the rich Magic Millions Guineas at the Gold Coast in Queensland on January 14 the large Kruger family will be there in force cheering him on. For the promising son of Sebring was bred and raised at the family's historic Lyndhurst Stud property at Warwick, 156 km south west of Brisbane.

From there, he was taken to the 2015 Magic Millions Sale - where Lyndhurst has been showcasing its quality youngsters since the company's first sale in 1986 - and sold for $140,000.
That was a great result for the farm, as has been Mount Panorama's form to date. While still a maiden, he has raced out of black-type company only once in nine starts, finishing third in the G3 Canonbury Stakes, third in the G2 Silver Slipper Stakes and third in the G2 Pago Pago Stakes.
He is the third stakes performer for his dam, Bashaayer (also dam of the South African listed winner Nona I Command and the Lyndhurst-bred twice Group-placed Egypt) who in late September produced a lovely filly by Lyndhurst's new boy on the block, the speedy four-time stakes winner Better Than Ready.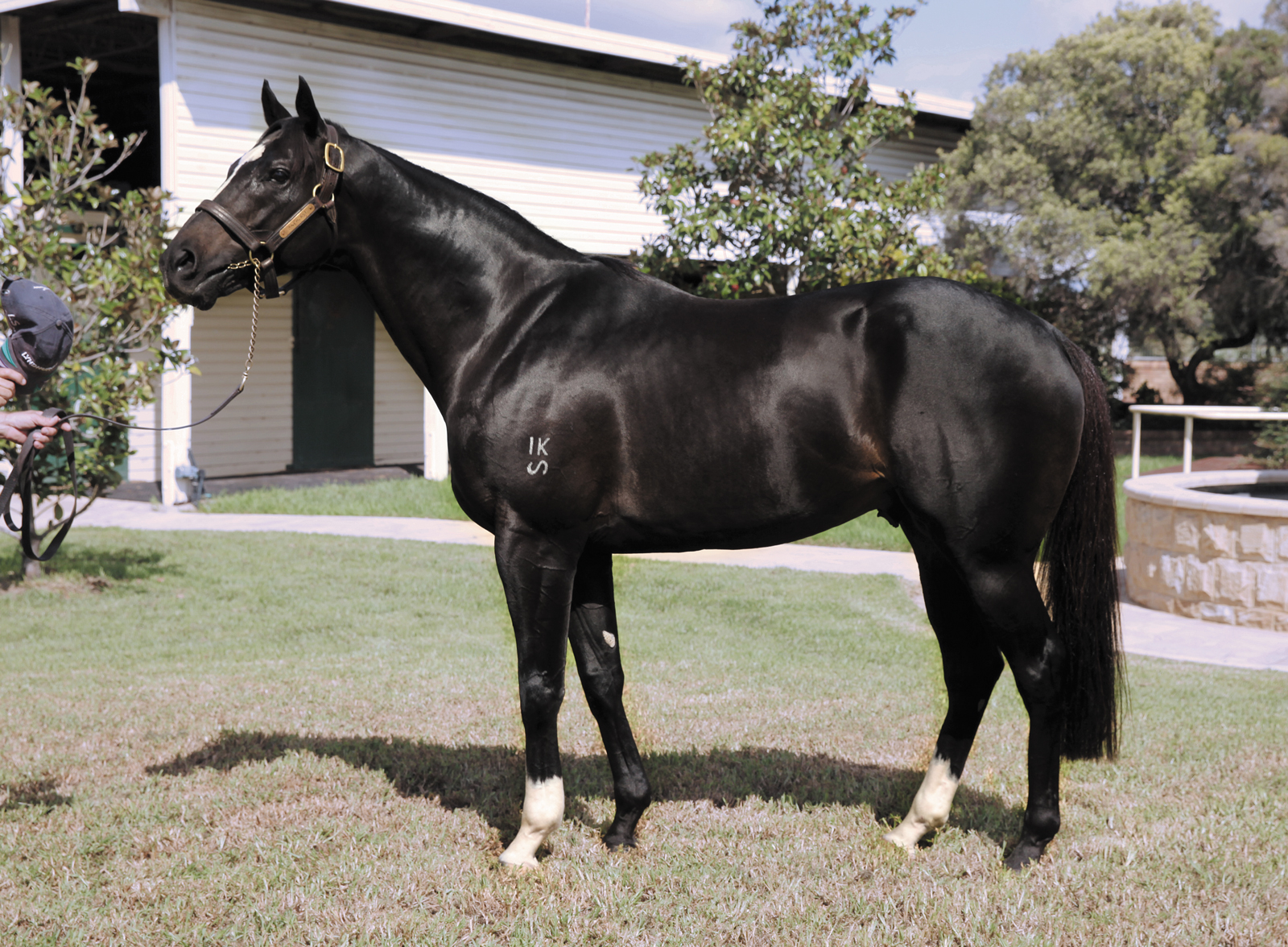 Better Than Ready is a stallion with big shoes to fill for Lyndhurst Stud boasts a long history of having stood record-breaking stallions, a history that goes right back to the 1930s, when the stud was home to The Buzzard.
While Lyndhurst had been in operation since 1857, run firstly by the Gore family then by Mr C.E McDougall (who has an annual 2-year-old race named in his honour), it was The Buzzard who would make the stud a recognised Australia-wide force.
From his Queensland base, he sired 45 stakes winners, including two winners of the country's most famous race, the Melbourne Cup - Old Rowley in 1940 and Rainbird (ancestress of this season's G1 winner Malaguerra) in 1945.
Not before or since has a Queensland-based stud had such an impact on the Melbourne Cup, but then the name of Lyndhurst Stud is one synonymous with many a first.
Grand Chaudiere for example.
He was the first son of Northern Dancer to stand at stud in Australia, and Lyndhurst was his home for nine seasons between 1984 and 1992. He was the leading sire of winners for the 1980-81 season, his 456 individual winners amassing over $6.5 million in prize money.
And, most importantly, he left his mark, his daughter Easy Date producing three stakes winners, including Snippets, who in 1987 won the inaugural running of the Magic Millions 2Y0 Classic.
Snippets, who went on to win three races at G1 level and who was inducted into the Queensland Racing Hall Of Fame last year, sired 58 stakes winners and is still influential with his son Pins, one of New Zealand's finest stallions, while his daughters have produced 84 stakes winners, including champion stallion Snitzel (currently world #68 in the TRC Global Rankings).
And so Grand Chaudiere's name lives on.
Cherished moments
He was not the first successful stallion to stand at Lyndhurst since it was taken over by the Kruger family (Percy and Ted) in 1956, with their foundation stallion Smokey Eyes for almost a decade Australia's most prolific sire of winners.
Eleven of his sons and daughters were G1 winners, including one filly who was particuarly special, the flying Eye Liner.
Aptly winning the C.E McDougall Stakes at debut, she won all nine of her juvenile starts, culminating in big-race success in the Champagne Stakes at Randwick. Still in Group-winning form three years later, Eye Liner - who also has a race named after her - lived a long and happy life at Lyndhurst, where she died aged 26 in 1988.
During her stud career, she visited several Lyndhurst stallions and all her nine foals to race were winners, including the G1 galloper Pacific Ruler and the G3 winner Pacific Prince.
It was one of her descendants that gave Lyndhurst's Jeff Kruger some of his most cherished moments in racing - her great granddaughter Grand Archway, a four-time G1 winner who may not have existed if not for a happy Magic Millions customer having one too many drinks at the 1987 yearling sale.
The bid fuelled by alchohol
Happy to have sold a daughter of the regally bred Lyphard stallion Al Ameen (a Lyndhurst-based Lyphard half-brother to Allez France), the Krugers carried on with the busy work of showing off the rest of their draft to potential buyers.
But the bid-spotter was soon at their barn with the news that the sale was not going to go through, the bidder, fuelled by alcohol, consumption quickly regretting putting his hand up!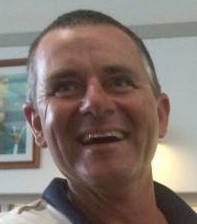 "Magic Millions no longer take bids from the bar," Jeff Kruger (pictured) laughed, remembering that the disappointment at the time soon dissipated as it became clear that the filly, named Mean Eyes, had her share of ability.
A year after her non-sale, she was back at the Gold Coast, finishing third in the 1988 Magic Millions 2Y0 won by Sea Cabin. And at stud, shared by Lyndhurst and Barree Stud, she produced seven winners. Grand Archway the best of those.
Other Lyndhurst equine products to make their mark include Hail To Success (who set a record for the number of 2-year-old winners in his debut season) and Celestial Dancer, who in 1995-96 established a world record number of winners with an amazing 239 of his sons and daughters in the winner's circle over the course of that memorable season.
The following year he was represented by 234 winners, so there was no doubting his consistency.
Celestial Dancer stood his first season at Lyndhurst in 1985, just a year after his sire, Godswalk, created history by become Australia's first dual-hemisphere stallion, shuttling between the U.K. and Lindsay Park Stud, South Australia.
An idea sparked on a visit to England
With his father Merrell always appreciating the influence of the European Thoroughbred, Jeff Kruger was keen to spend time abroad, and it was while undertaking the National Stud training course in England that he noticed what great success Thatching was having at stud.
"You'd pick up the Racing Post every day and there would be a winner by Thatching," he recalled. And so Thatching stayed in his mind and, once home, he mentioned to Merrell that a son of the July Cup winner would be a good fit for Lyndhurst.
But it was to be a grandson who would make his way to Queensland, the handsome bay Sequalo.
Under the care of Charlie Waymouth, Sequalo was one of the best Melbourne sprinters of the early to mid 1990s, winning four times at Group level and catching Jeff Kruger's attention.
Sequalo retired to Lyndhurst 1997 and, 19 years later, Kruger could not be prouder that it was he who found him. Little wonder that he regards Sequalo his favourite stallion.
So September 25, 2014, was a very sad day for Kruger and his family when Sequalo, aged 24, had to be put down having suffered from the effects of Cushing's disease for several years.
As is tradition for Lyndhurst stallions, Sequalo was a prolific sire of winners, 690 of his progeny saluting, 20 of those at stakes level including the G1 gallopers Spirit Of Boom and Star Shiraz.
The former carries Sequalo's name on at stud, proving very popular, serving over 300 mares in his first two years at Eureka Stud.
Proud innovations
Horses have, of course, always been at the heart of everything the Kruger family do and they are justifiably proud of a couple of Lyndhurst innovations.
The stud was the first to utilize closed circuit cameras to keep an eye on broodmares, a 20-metre tower with several different pieces of state-of-the-art equipment allowing staff to hone in on a particular mare while still keeping an eye on the larger picture. Many major studs now employ such technology, but Lyndhurst was well and truly to the fore - its cameras first put into place some four decades ago.
Compulsory DNA testing was brought in by the Australian Stud Book in 2003, a year or two after Lyndhurst began the process on its own youngsters. "We had a breeder ring one day who insisted that the foal who had come home with his mare was not in fact his foal," Kruger recalled.
"So we arranged for blood testing and discovered that he was right. From thereon we tested all of our foals.
"And it's a golden rule at Lyndhurst that the mare's neck strap is removed from her once she has foaled and placed on her foal ... so no more such mix-ups!"
Stallions and the outdoor life
The stallions at Lyndhurst have a great life, never locked in a box. Their paddocks have the natural shelter of trees plus a stable with a fan, but Kruger has found they prefer - even in the height of summer - to spend most of their time outside.
"They are smart enough to know when it's the right time to be inside," he said.
Speaking of boxes, it was the size of them - well, rather the lack of size - at the old yearling sales held at Brisbane showgrounds that annoyed Merrell Kruger.
It was one reason that he, along with nine other prominent Queensland breeders, decided that the state needed to be better serviced as regards selling yearlings. And so some swamp land at the Gold Coast was purchased and stables built.
Things were looking good when a businessman stepped in to buy the complex, but all did not go to plan and it was placed in the hand of liquidators. Financially, it did not end well for Merrell and his co-investors, but they did play a big part in establishing what is now the Magic Millions.
Magic Millions draft
Which is where Lyndhurst heads back in 2017, both to cheer on Mount Panorama and to sell nine well credentialled yearlings by the likes of All Too Hard, Mossman, Fiorente, Sizzling, Spirit Of Boom, Drumbeats and Sebring. The six-day sale begins on January 11.
"They are a lovely batch of yearlings and we are really looking forward to the sale," Jeff Kruger said.
"Our Nicconi, out of a full sister to the G3 winner Furnaces, is a particularly nice filly and there is also a lot to like about a colt from the first crop of Sizzling out of a half-sister to the Group winners Schilling and Estonian Princess."
So that is the immediate future for Lyndhurst; nice yearlings and an exciting young stallion - Better Than Ready. But what of the long term?
Very much a family affair for six decades, Lyndhurst is home to Merrell and Esdene Kruger, their sons Jeff and Griff and their families.
Merrell and Esdene are both very much still hands-on with Jeff joking that "mum is the first one in the office in the morning and the last one to leave", while the next generation is beginning to show signs of an inherited love of horses.
"Griff and I both have sons and daughters," said Jeff Kruger. "I'd have to say the girls are showing the most interest at this stage. They are good little riders; my 8-year-old puts on her helmet and disappears up the laneways on her pony."
So Lyndhurst looks to be in good hands for some time to come. Which is only right with the stud such an integral part of Queensland racing and breeding history.