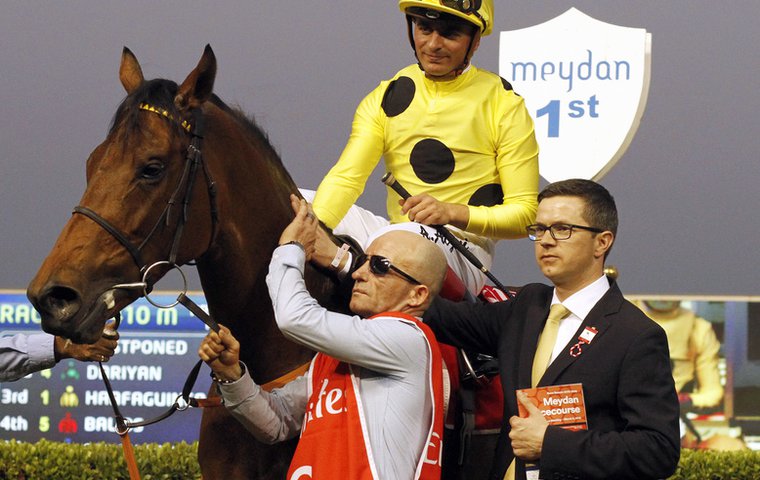 He's arguably the best middle-distance turf horse in the world, and certainly Saturday's hugely prestigious King George VI and Queen Elizabeth Stakes looks at his mercy. Postponed would be winning the £1.15 million Ascot showpiece (a 'Win and You're In' race for the Longines Breeders' Cup Turf at Santa Anita on November 5) for the second year running. But what kind of horse is he, and what about the young trainer who took over his care last year, Newmarket-based Roger Varian? Paul Haigh went to find out.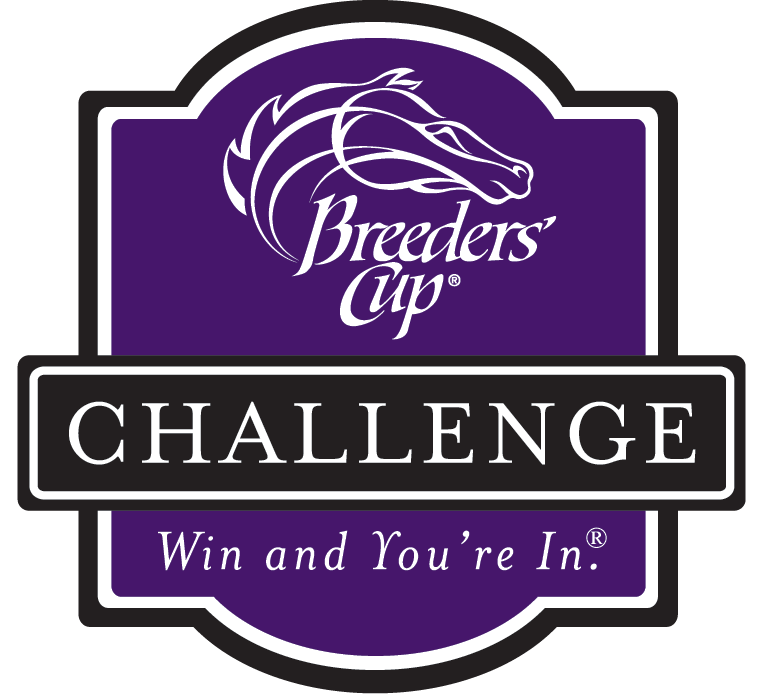 It's unusual in British racing to find a leading player about whom no-one has a bad word to say. That's not to suggest that most of the major figures are unpopular. In fact many of them are positively fawned over, especially in the media, but normally there'll be a bit of qualification when it comes to private conversation: a little bit of 'Oh yes, but…."
Nobody says that about Roger Varian. He's one of those rarities, a successful man who's universally liked.
He's eminently approachable. He doesn't seem to think he's grand. He talks respectfully to everyone. Even his staff - now this is the real test - will tell you "oh yeah, Roger's a really easy going guy".
There is one apparently mild loony who puts up Photoshopped pictures of him as jazz trumpeter, a trombonist, a wild-haired Einstein lookalike standing with a piece of chalk in front a blackboard covered with complex equations. Or this week champion golfer. But that, you suspect, is affectionate satire, and you wouldn't be amazed to find out they'd been put up by someone in his own office - or his own family.
Someone did see a crack or two in his standard equanimity once, but that was when a filly he had sent to the Breeders' Cup had been given Lasix by a vet other than the official one, and so hadn't been able to run.
The most international of trainers
He was probably a bit peevish when last Saturday Ajman Princess, supplemented for the Irish Oaks for €40,000, had finished tailed off and virtually pulled up. It may have been the result of her spreading a plate and having to be re-shod at the start, but her trainer didn't go around stamping his own feet.
He is the most international of trainers in Newmarket, perhaps one of the most international anywhere. The name Varian, he thinks, is originally Armenian. He is a Brit with an undefinable accent. You think sometimes you hear hints of Irish or South African, but actually you're wrong. The way he frames his words, though not maybe the habitual seriousness with which he delivers them, derives from a childhood in Britain and a high-school education completed near Los Angeles, where his father went to work.
His personal history is full of visits to America. His wife, Hanako, is Japanese, his children, Mamoko and Eiji, are being brought up bilingual. He visits Japan often and loves Japanese culture. His assistant trainer is a young Australian. His biggest owner, Sheikh Mohammed Obaid Al Maktoum, is Dubaian.
He loves his life in Newmarket ("the epicentre of racing in Britain, and in Europe really") and he is extremely proud of his wife.
The best horse in Britain
"We met in Newmarket," he says. "She was with Darley Flying Start and she came here for a look round. Michael [Jarvis, for whom he'd worked off and on since he was 18 and then as assistant trainer] wasn't very interested in showing her round. So I did.
"I asked her to dinner that evening, and we've been having dinner ever since. Well, that's not quite true because she did have to go back to Japan. But she came back. She wound up working full time for Darley in her own right, looking after Darley Japan. She made more than 75 business trips for them."
So they won't be short of things to talk about over breakfast.
Varian is also trainer of the best horse in Britain, and, arguably, although official international handicappers still remain to be perfectly convinced, the best racehorse in the world.
Postponed had a solid but not quite sensational career with Luca Cumani, who was still his trainer when he won last year's King George, sometimes referred to as 'the midsummer championship of Europe'.
Credit to Michael Jarvis
Then Sheikh Obaid decided to transfer all his horses to Varian, the relatively new master of Kremlin House. You might expect a young trainer - he is now 37 - to get rather full of self esteem when receiving such a vote of confidence. Not this one.
He gives most of the credit for the rise in numbers at Kremlin House from the time he joined his much loved mentor, Michael Jarvis, to 2011, when ill health finally got the better of Jarvis and he took over to "improved economic conditions".
Whatever the reason, numbers rose from 45 horses to about 90. He now has around 180, a doubling he attributes at least in part to the fact that: "I'd been around the horses a lot for 10 years and owners had got used to me. So they didn't find themselves thinking 'who is this man?' when I took over."
Postponed hasn't lost a race, though, since moving to Varian. His five victories include a defeat of the Japanese star Duramente in the G1 Dubai Sheema Classic and a 4 ½ length thumping of Breeders' Cup Turf winner Found in the G1 Coronation Cup.
Breeders' Cup a possibility
Maybe Found's defeat of Golden Horn at Keeneland looks a little less impressive now she seems to have developed a tendency to finish second in her races. But you can only beat what's put in front of you, and Postponed has done that with aplomb. No doubt maturity has something to do with it, but so too has Varian's recognition that the son of Dubawi is essentially a mile-and-a-half horse.
Now he starts odds-on for a second King George and given Varian's understandable fondness for winning races in America, he may well be at Santa Anita for the Longines Breeders' Cup Turf this year.
If there is a potential fly in that ointment, it may be that Sheikh Obaid's equally understandable priority is a second Sheema Classic, and an Arc bid followed by a trip to California may just be asking too much.
Sheikh Obaid is very much an involved owner, with whom Varian thoroughly enjoys discussing racing and his horses. ("We talk on the phone every day.")
"Postponed is an exceptionally good work horse who really shows his talent at home," says Varian. "Nothing fazes him. Or at least nothing's fazed him so far. He's got a very level temperament and he's ice cold on race day. He looks like a horse who's enjoying himself."
Postponed may race next season
That may be one reason why Sheikh Obaid feels the horse ought to stay in training next year as a 6-year-old, a decision that thrills his trainer. "Horses like him are very hard to come by," says Varian. "We appreciate him every day we've got him."
Another reason may be that Sheikh Obaid owns Dubawi, for whom the King George favourite could hardly be a better advertisement.
There is however one elephant in the Varian room. It was a big one, but perhaps it's shrinking now. Six years ago, his elder brother Christopher was randomly murdered by a man with a history of psychiatric illness. Roger doesn't mention this disaster, not even when you nudge him with 'Any other questions I should ask you?'
Not wanting to revisit what is now old pain makes him more interesting, not less. Or perhaps he feels, correctly, that he can't improve on what he said to reporters at the time:
"If I ever start worrying about something I always turn my mind back to Chris and say 'What are you worrying about? All this stuff is trivial. We are training animals to run as fast as they can. As long as I'm doing my best, am honest with people and can go to bed at night with a clear conscience, it doesn't really matter."
Meanwhile the business in hand is Postponed. The intriguing thing about the horse is that his attitude seems to mirror that of his trainer. There is indeed a sense of calm and cheerful relaxation about the yard, which seems to corroborate the widely held theory that horses take their moods from people around them. Of course not every one of the 180 can be a model of virtue. But, Varian says: "I'm quite a relaxed person and if the top is relaxed the people and the horses are too. Michael Jarvis was a very relaxed man.
"The thing about horses is that something can always go wrong. It could drive you mad if you let it. I don't."
Roger Varian announced on Wednesday (July 20) that Postponed would miss the King George because of a respiratory infection. He told the Racing Post: "We will let the horse recover from this setback before making a plan of where he runs next. We still have many big days ahead to look forward to."