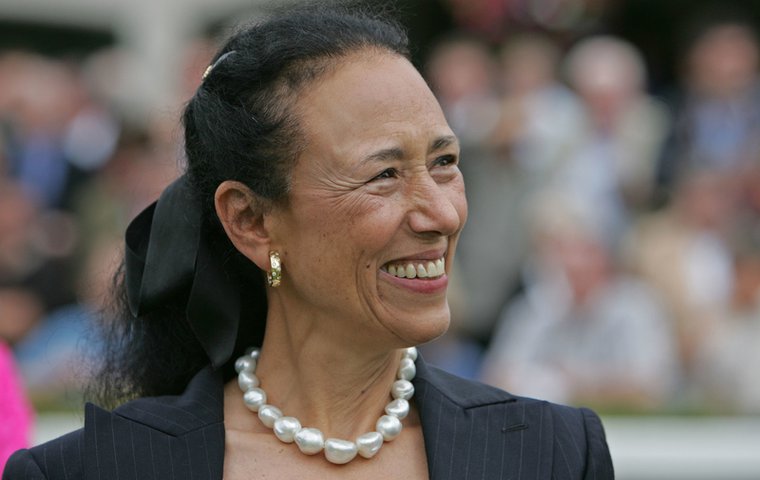 May's Irish Racing Calendar contained a particularly eye-catching entry in the section for newly-named horses. It revealed that leading breeder Lady O'Reilly had named a pair of 2-year-old fillies Madeira Moon and Magic Mist. They are both by Invincible Spirit out of Madeira Mist - which, of course, means they are twins.

Twins are very much a rarity among Thoroughbreds, as veterinarians - and indeed Mother Nature - do everything in their power to prevent them. The harsh reality is that Thoroughbred mares are simply not equipped to carry twins to term successfully.
Twin pregnancies are not actually uncommon in Thoroughbred mares - about 10 percent of 15-day-old pregnancies are twin pregnancies. However, if humans do not intervene, more often than not the mare will abort both within the first six weeks.
Of the twin pregnancies that are still present after 40 days, 80 percent will not survive to birth, most being lost after the eighth month. Such late-term abortions can cause major physiological complications for the mares, as well as reduced fertility for the next breeding season.
Reduced nourishment
In the highly unlikely event that a mare manages to carry the two pregnancies to birth, many will not survive the stress and physical complications associated with the foaling of twins. If the mare successfully carries and delivers twins that both survive birth, it is typically expected that the combined weight of the twins will be similar to that of a normal foal, meaning that at least one, if not both, will be notably undersized and sometimes underdeveloped due to the severely reduced nourishment they receive throughout the foetal development process.
This significantly reduces their chances of survival and makes them of very little practical value, even if they do survive.
For those reasons, after a mare has successfully been scanned in foal 15 days or so after covering, many breeders will ask their vets to scan them again after 20 days or so in search of twin pregnancies. If they find them, they will manually abort one of them at that stage to leave just one in the uterus.
However, despite the best efforts of vets, twins do occasionally slip under the radar. Of over 20,000 broodmares in Britain and Ireland, for instance, an average of two are reported as carrying twins each year, most ending with predictably negative results.
Spectacular Bid's grand-dam was a twin
Mind, there have been some rare and famous cases of twins going on to make a notable impact, defying the exceptionally long odds stacked against them from the moment of their conception.
Perhaps the most successful twins in the history of the breed were Stop On Red and Go On Green.
Born in 1959 in the U.S., not only did they both make it to the racecourse, remarkably they won seven races each. Stop On Green gained even more renown as a broodmare, as she went on to become the grand-dam of Spectacular Bid, the 1979 Kentucky Derby and Preakness Stakes winner.
Spot On Green still appears in pedigrees to this day, as a daughter of Spectacular Bid produced the top-class but ill-fated sire Mozart, who in turn produced the high-class sprinter Dandy Man, who is making an ever-growing impact as a sire.
In more recent times, a pair of colts by Orpen made a little bit of history when becoming the first set of Thoroughbred twins to be offered at the same sale at Goffs in Ireland in 2008. They may not have attracted a single bid when offered as foals, or indeed when offered again as yearlings, nor did they ever race under rules, but the story does have a happy ending. They have both won pony races under the names Pickpocket/Prince of Thieves (name changes are permitted in pony racing) and Tell Me Twice.
The most recent notable case of racing twins in Britain and Ireland centred on Iontas (the Irish word for "surprise") and Fiftyshadesdarker, a daughter and son of Invincible Spirit who were siblings of the smart Sesmen. While their dam, Poetry In Motion, lost her life giving birth, both her twins made it to the track and performed with credit without winning.
Invincible Spirit again
In the case of the latest case, Madeira Moon and Magic Mist may yet enhance the record of twins on the racecourse as they have both reportedly had a spell in pre-training and will return to training at a later stage.
Whatever they do on the racecourse, it is hoped that both will join the broodmare ranks for Lady O'Reilly, who has a breeding operation in Ireland and France. Their pedigrees will give them a better chance than most of leaving their mark on the breed. Their dam, Madeira Mist, won a Grade 3 at Woodbine and has already bred the top-class performer Joshua Tree, a three-time winner of the G1 Canadian International.
Thankfully, not only did Madeira Mist survive the births, she also went back in foal later that year and gave birth to a colt by Camelot in 2015.
So the last two sets of Thoroughbred twins born in Ireland have both been sired by Invincible Spirit, who stands at the Irish National Stud and is one of the most successful and expensive stallions in Europe.
Whether that is a reflection of his potent fertility or simply a coincidence is anyone's guess. Though, any breeder who pays €120,000 for a nomination to him would be well advised to make sure their vet is giving the scanner their undivided attention when checking the mare for twins. In the world of Thoroughbred breeding, two for the price of one is not as attractive a deal as some might think!