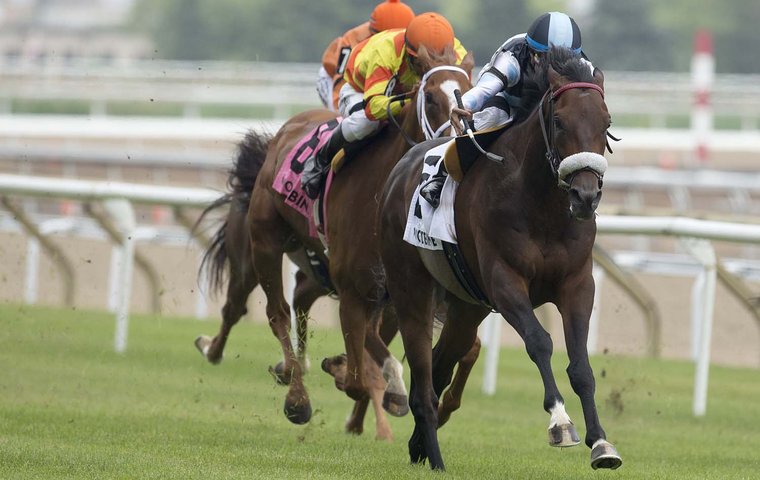 The story of Irish people emigrating to America and realising their dreams is often told, and no doubt particularly so by bloodstock agent and successful export Niall Dalton. The Irishman has carved out a lucrative career sourcing proven horses in Ireland and taking them to the U.S., just as he did himself 28 years ago. After Shahroze became his latest success story when winning the G3 Singspiel Stakes at Woodbine over the weekend, Amy Lynam spoke to Dalton (pictured below) to learn more about his operation.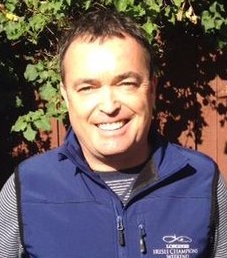 You must be thrilled with Shahroze's win over the weekend, especially as he did it in such authoritative fashion. You purchased him after he finished second on the Dundalk Tapeta for Michael Halford and owner-breeders the Aga Khan Studs. What attracted you to this horse?
We were attracted to Shahroze as he fit a particular division we were looking to find a horse for - i.e a 3-year-old that with the right conditions would stay ten furlongs and, in due course, become a nice older horse in the 10-12f turf division on the East Coast. I had bought a nice colt in Ireland named Amira's Prince in for Eclipse Thoroughbred Partners a few years back and he had done very well for them on the East Coast and I believed that Aron Wellman [president and founder of Eclipse] would see what we saw in Shahroze.
The number of Irish fillies being exported to the U.S. and succeeding on the turf there continues to grow remarkably all the time, but you've had success buying geldings - most notably with Hunt, winner of the Grade 1 Shoemaker Mile. Do you believe there is a competitive market for European geldings in North America?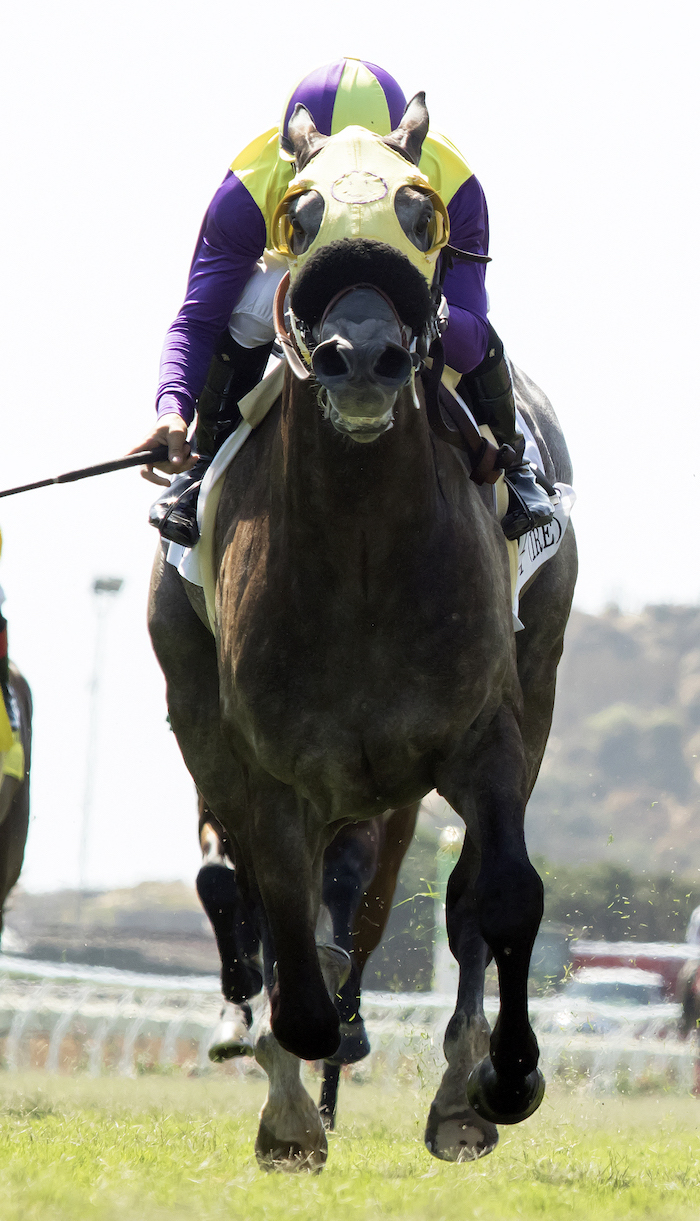 I do, and I feel that, over the years, buyers have become much more accepting of buying a gelding. So, when we are looking for a horse for the 'male division', we make a point of identifying geldings, albeit with the form and physical required. They are generally easier to buy from a financial point of view, and the fact of the matter is that the market for turf colts can price us out.
Furthermore, I am fortunate to deal with clients (whether directly with owners like Michael House, who owns Hunt, or several very good trainers) that are looking for 'runners' and the action that accompanies them. In addition, the U.S. provides countless examples year after year of geldings winning at the top level from coast to coast in the better turf races.
Speaking of Irish fillies, another private purchase in Beau Recall won the Grade 2 Royal Heroine Stakes in April. Also Grade 1-placed in the Del Mar Oaks, you purchased her from Adrian McGuinness after a Tipperary maiden win. By a first season sire (Sir Prancealot) and a bargain yearling (€17,000), she had something to prove. What made you choose her?
Beau Recall has certainly been a lovely surprise. There were a few angles that pointed her out as a filly who could improve in California. She had run well on firm ground in Ireland while showing she could finish, which is so important on the West Coast. Her mother had already produced a couple of horses that had run to ratings in the low 90s and there was plenty of reason to think Sir Prancealot could get a good horse.
My pal Jack Sisterson suggested she could appeal to Slam Dunk Racing, and it is wonderful that she has done so well for this great group.
These horses have all been purchased in tandem with Michael Donohoe, of BBA Ireland. How did this working relationship come about?
Michael and I started to work together about five years ago following a phone call from him regarding a stallion prospect in the U.S. We developed a quick bond professionally and have become good friends.
Michael is my eyes and ears in Ireland and he misses nothing. He is incredibly well-connected around the country and his work ethic is second to none. He understands how the form there can translate to America, and we pay very close attention to racing on a daily basis.
Getting to the heart of the matter, what is it about Irish horses that make them so suitable to North American racing?
We believe that Irish form, on a day-to-day basis, is the strongest in Europe. I would suggest that it is very difficult for Irish trainers to hide from the opposition, particularly with a younger horse. There are few maiden races that don't have a very competitive look to them, and this is one of the reasons we like buying a nice maiden (filly, colt or gelding) in Ireland.
Ireland is also a nation of horse traders, so this provides a relatively constant market of buyable prospects. While it may sound a degree biased, I would not be the first to say that the best horseman in the world also happens to be Irish.
Is there a specific type of horse that suits American racing, whether it be physically or in style of racing?
We are always looking for a horse that shows some turn of foot as this is crucial. It is difficult to dominate from the front on the turf in America, particularly in California, and for the most part European-raced horses prefer the stronger pace that U.S. turf racing provides.
It goes without saying that we look for a correct, athletic horse and generally one of medium size. There are certain sire lines that we prefer with regard to the prevailing firmer turf conditions, too.
Would you say your clients would place a lot of confidence in Irish horses if you pitched one to them?
I would say unequivocally that our clients have a high degree of confidence in an Irish-raced horse that we would propose. The successful legacy of Irish imports is long-established throughout the U.S. and will undoubtedly continue unabated.
Why is it that American buyers are more likely to purchase a horse in training from Europe, as opposed to an unraced horse?
In my experience, owners in the U.S. are no different from those elsewhere in that, when they buy a racehorse, they are immediately thinking of that horse's first run. In this respect, when you are dealing with a proven horse, that wait is often just a matter of weeks. Of course, getting to the winner's enclosure with your horse is rarely straightforward. Happy owners return time after time, and that win coming quick sure helps me.
I'm sure being an Irishman does no harm to your liking for your home country's horses. How long have you been based in the States?
I have been in the U.S. about 28 years now and, as I remarked before, I am of the view that the best horses come from Ireland, notwithstanding my inherent bias. I consider myself to be a in a position to promote all that is great about Irish-bred and/or -raced horses, and do so proudly. As they say, horse racing is in our blood.
Finally, give us a purchase to follow in its new U.S. career.
I bought five or six in the last few weeks and they all should run at the Del Mar summer meeting. But I'm a superstitious person and, besides, if I was to identify one then I would likely offend one of the other owners, and more likely to be proven wrong anyway.