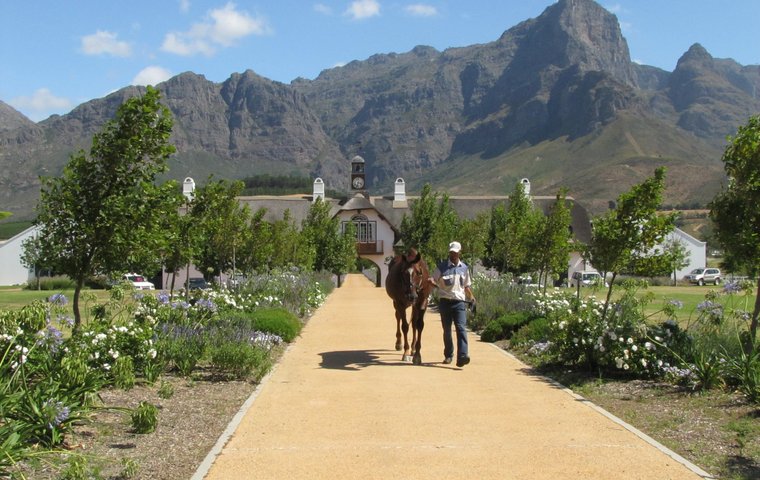 It may still have problems with African Horse Sickness and the resulting quarantine issues, but racing and breeding in South Africa is in rude health, with more and more in-the-know international buyers, including many from Europe and America, now making significant investments there. They are sure to be in Durban on Thursday and Friday for the prestigious KZN Yearling Sale, ahead of Saturday's Durban July, the biggest racing occasion in Africa. Isabel Mathew saw earlier this year just why the industry is flourishing in South Africa.

The record-breaking prices at Cape Thoroughbred Sales' Premier Yearling Auction in January highlighted the ever-increasing international investment in the South African industry.
For a country that has tasted success at the highest level in a variety of different racing jurisdictions and produced top-class performers such as Variety Club, Jay Peg, Shea Shea and Lizard's Desire, it remains one of the most affordable places to buy a top quality horse.
Its struggles with African Horse Sickness and the resulting long and arduous quarantine and exportation procedures have been much documented. In spite of this, as the country's reputation continues to grow and expand, it is notably attracting more and more European and American investment.
The lure of an advantageous exchange rate for visitors, underlined by the Rand's recent five-year low, in addition to the attraction of sunny climes together with the hope that one day soon these issues might change, has provided a welcome boost to the domestic market.
Increasing the auction's appeal
ince the first edition of the sale in 2011, Cape Thoroughbred Sales has quickly established the January sale as the premier yearling auction in the country, working hard on ensuring and expanding foreign investment.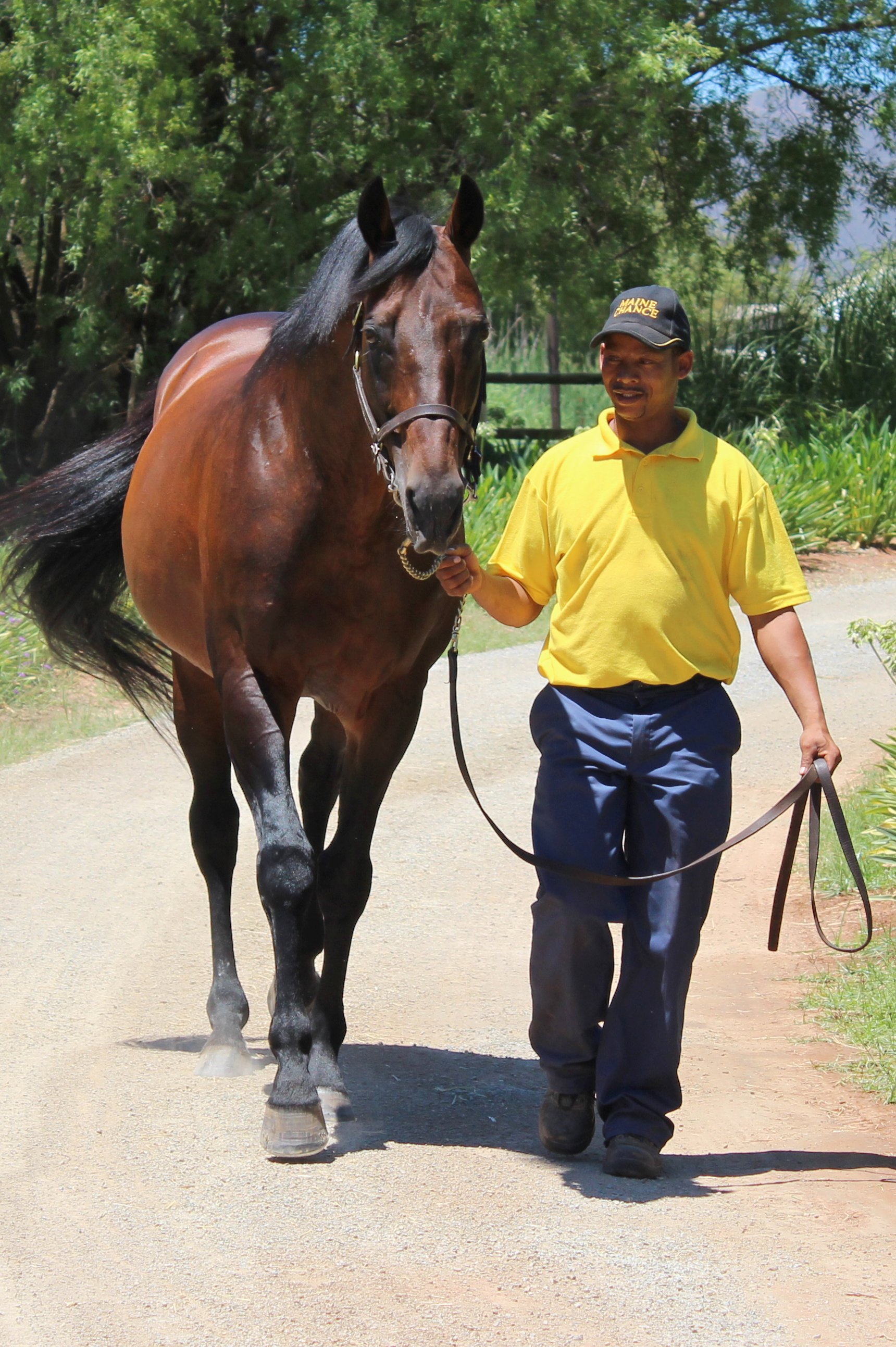 The addition of Africa's richest race, the CTS Million Dollar, in which 3-year-old sales graduates ran for $1 million on Investec's "Day Of Dreams" at Kenilworth racecourse, has also played its part in its development and marketing to overseas clients.
R180,000 ($12,000) yearling purchase Illuminator became the inaugural winner, providing a fairytale moment for his connections, once again underlining South Africa's affordability.
Next year, the CTS Million Dollar will be expanded into two competitions, a sprint and a mile race, each with a purse of $500,000, with the addition of a $1 million bonus should the same owner win both contests.
Domestic G1-winning sales graduates such as Yorker, Seventh Plain, Act Of War and this season's five-length Cape Fillies' Guineas winner Silver Mountain have all added to the auction's appeal.
In Europe, R875,000 purchase Cold As Ice joined regular Cape Town visitor William Haggas last summer for a Northern Hemisphere campaign.
A winner of a G2 at home, she highlighted her talent when taking a £45,000 conditions race at Chelmsford in December before a fast-finishing third in a listed race in February. She was a disappointing fifth when odds-on favourite for a prestigious £150,000 race on Britain's all-weather championships card at Lingfield in March.
How Coolmore stole the headlines
The same connections also bought Liquid Mercury, a winner on the turf at Meydan in March, at the same sale.
It was Coolmore's foray into the South African yearling market that stole all the headlines at this year's auction. MV Magnier secured the top three yearlings, including both the record-breaking colt (R6 million/$400,000) and filly (R5.25 million/$350,000) sales toppers, taking their tally to five in partnership for an outlay of R17.25 million ($1.15 million).
CTS has worked hard to increase the quality of the catalogue by growing the international pedigrees on offer, partly through the annual importation of in-foal mares to eventually be resold, alongside their progeny as yearlings.
"We were extremely pleased with this year's sale, which saw a total of 24 overseas buyers purchase 32 horses for a total of R32,275 million ($21.5 million), including a number of new faces from the United States and Europe. This aggregate is up over 62 percent in comparison to 2015, so it is very encouraging for the industry here," Managing Director Adrian Todd said.
Notably last year they imported 25 mares from Ireland covered in Southern Hemisphere time, of which four were in foal to Frankel, with a view to them all eventually being re-sold in foal to domestic stallions, along with their progeny. Another 20 have recently landed from elsewhere in Europe.
Impact of imported stallions
CTS also offered a number of yearlings that had been purchased as weanlings in Australia. The only Bernardini catalogued fetched R2.4 million ($160,000), having been purchased as a weanling for just $AU5,000 ($3,600) in Australia.
This is just part of a project that has seen leading players like multiple domestic champion owner Markus Jooste form partnerships with Coolmore, China Horse Club and Qatar Racing among others in the last two years, and his Mayfair Speculators look also set to become an increasingly important presence in the Northern Hemisphere.
Imported stallions have also had an impact at the Cape Sales, with the first crop of Twice Over extremely well received, while Oratorio also has his first domestic yearlings. Duke Of Marmalade recently covered his second season at Drakenstein Stud, where Racing Post Trophy winner Kingsbarns also stands.
Low overhead costs also play a major role in South Africa in comparison to other top racing jurisdictions. Monthly training fees amount to as little as R8,000 ($530), making racehorse ownership extremely affordable, with a minimum stake of around R70,000 (€4,660) per race.
Bloodstock agent Amanda Skiffington was another who has made her presence felt during her first two visits to the boutique Cape sale, which numbers around 200 yearlings. Last year, she paid the second highest price, while she recently purchased three lots for R2.125 million ($141,000).
Annual visitors
"We bought a lovely Var colt here in 2015 who is now in training with Brett Crawford [in South Africa] and were keen to come back again as there are some quality yearlings on offer and the exchange rate is extremely favourable," Skiffington said.
Buying once again for Fiona Carmichael, for whom she has successfully purchased Toronado, Havana Gold and Ivawood in the past, Skiffington looks set to become a regular fixture at the two-day sale.
Angus Gold has also become an annual visitor, together with Anthony Stroud, Peter Doyle, Mick Flanagan, Kip Elser and several others.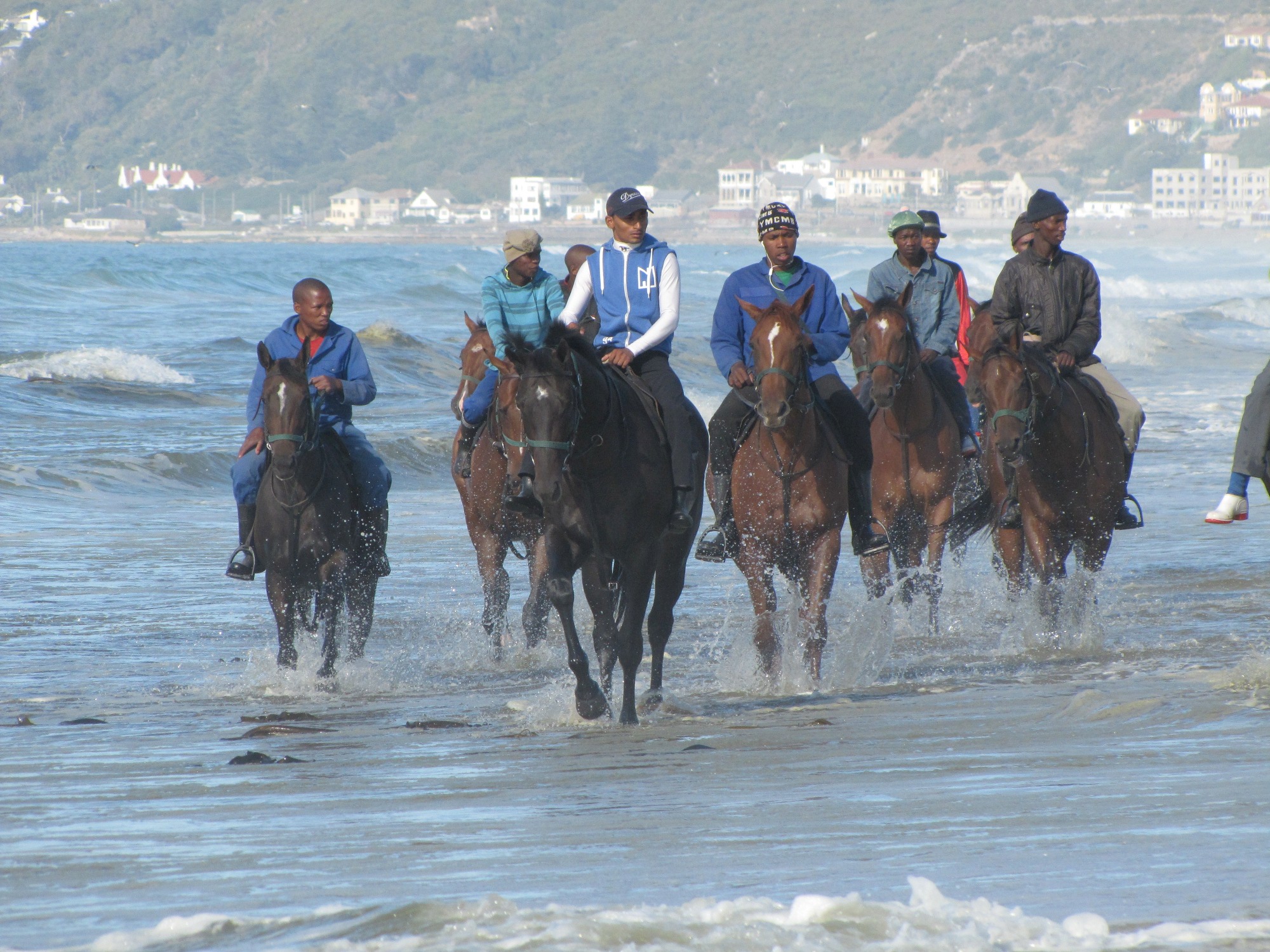 The former notably bought South African Champion Two-Year-Old Colt and subsequent Meydan and Newmarket G2 victor Soft Falling Rain at the inaugural edition under CTS management for R350,000 (€23,300).
His trainer, Mike de Kock, is arguably the country's greatest export, and there is no doubt that he has been their best marketing tool, showing to the outside world just how talented South African-breds are.
"The value in our racing is definitely there, and the ratio of earnings to expenses is very good," he said. "When you also take into account the horses that have been competitive on the world stage that have been able to be exported, it is extremely interesting."
Currently a two-year ban is in place sending horses directly to Europe following an outbreak of African Horse Sickness in the controlled area in the Western Cape. However, this is set to come up for review this year.
The horses have to be mentally tough
With 109 G1 winners to his name and six in Dubai since he first ventured there in 2003, de Kock has overcome travelling problems that might not see them run for a year, to enormous success.
Horses such as Cape Derby winner Ertijaal spent 21 days of isolation in South Africa, a further 90 days in Mauritius, of which 40 days were under quarantine protocols, and then 30 days enforced residency in Europe before going to the U.A.E. for a four-race campaign at Meydan, which ended with him netting $295,000 for finishing fourth in the Dubai Turf on World Cup night.
De Kock added: "Aside from racing performance, I find that the horses I bring have to be mentally tough and sound. The latter is extremely important with all the different surfaces they have to train on during their travels. At home we're not afraid to back them up week to week and our horses have these qualities."
Should the exportation policies change, aside from the boost to the bloodstock industry, the resale market in South Africa would also soar, with plenty more investment from outside interests.
"When it happens it will definitely up the yearling averages again and bring more foreign investment, with more people likely to be ready to invest in farms as well," said de Kock.
"For Northern Hemisphere buyers of young stock, the likelihood is that they will continue to keep them in training in South Africa during the early stages of their career with a view to the classics, as the age factor is always an issue."
The South African market looks set to make room for plenty of further outside investment in the future, and CTS looks set to continue on the same upward curve for some time.