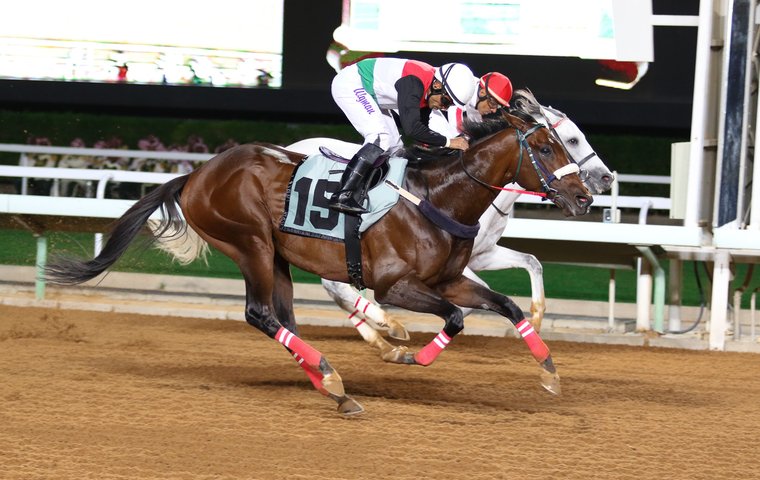 Panamanian Wigberto Ramos has spent the last 22 years riding in Saudi Arabia, where he is a multiple champion jockey. The 51-year-old (pictured below), who rode in the U.S. previously, was on course to clinch the 2019-20 title until he broke his wrist in a fall, which means he will miss the rest of his campaign.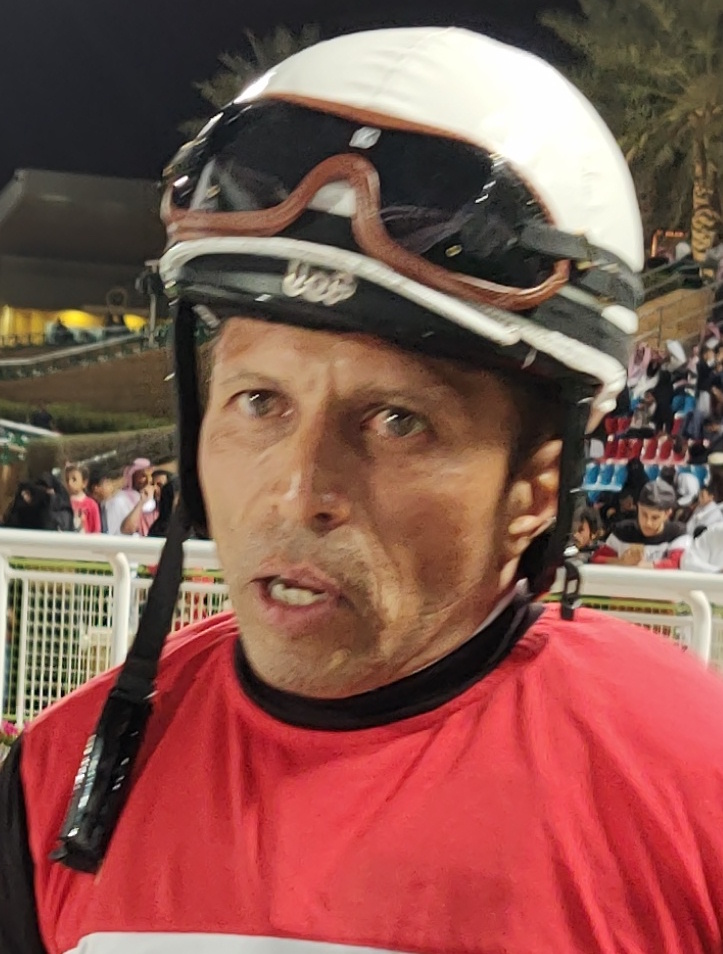 It has also robbed him of the opportunity to showcase his abilities to a wider audience as he was part of the team invited to participate in the Kingdom Day STC International Jockeys Challenge on the eve of the Saudi Cup next week.
The injury happened shortly after Ramos, who is known as Wiggy, rode the winner of one of Saudi Arabia's biggest races, the King's Cup for Saudi-bred horses on the Custodian of the Two Holy Mosques raceday on February 8.
Here Ramos describes in his own words how he got to Riyadh, what his life is like there, and how the increased profile of racing in Saudi Arabia will benefit the country's racing industry.

I am from Panama City. A lot of good jockeys come from my country. I rode for two years in Panama. After two years I flew to the United States and I stayed there for eight years. In that time, I won 1,470 races.
I won one Grade 1, the Florida Derby in 1993 on Bull Inthe Heather. I went to the Kentucky Derby with him and, on the day of the race, he was second favourite but he wasn't good enough and finished 11th.
After that I used to ride for one Arab racing stable, from Lebanon. These people had connections in Saudi Arabia, so they asked me to come to ride a big race in 1994. I came for four days and then I went back to America.
'To me it is one of the very best tracks there is'
In 1998, Prince Faisal hired me to come to Saudi Arabia to work for him. He owns the Red Stable, which is very powerful. I worked for him from 1998 for eight years. After that, I switched to another stable for five years, and this year I will have been 22 years working in Saudi Arabia.
They usually have two championships here, one for local-bred horses and one for imports, and I win the import championship maybe three or four times.
At that time, the racing for imported horses wasn't too strong and also there weren't too many races. Not like now. Now they start to make more races for imports.
I have ridden close to 600 winners here. When I started in 1998, we only raced one time a week, on Friday, when there were nine races.
Then we switched because we were racing on one track, which on the TV did not look not very good, so they made this really good track that we race on now [King Abdulaziz racecourse in Riyadh]. To me it is one of the very best tracks there is.
I've been to Longchamp in France twice, raced in California, New York, Miami, Kentucky, Chicago, and this track compares very well with them.
I was the first jockey from Panama to come here and work for good. I started to bring other jockeys from Panama, trainers, blacksmiths, so right now there are nine or ten riders from my country.
When I first came here, I never thought I would be living here. It's not too bad. You have to respect the religion and the way things are done and concentrate on your work.
Over 22 years, some very good trainers have come to Saudi Arabia, from South Africa, Asia and America, so that has helped local people to learn how to train. Now the competition is pretty much even. Before, the big stables would always beat the little people.
The Saudi Cup is the best thing that will happen here in [racing in] Saudi Arabia. New jockeys coming to ride here has helped the local riders learn a lot. Before, they used to be very terrible and now they are very professional. They can bring horses wire to wire.
'I spend seven months at a time here'
The stewards have done a good job too. We are racing a lot of horses, with 18 runners the maximum, and the stewards have been very strict, so the races in Saudi Arabia have become very safe.
Usually, I don't spend the whole year here. This is why I have stayed here for 22 years. I spend seven months at a time here. We have two big breaks of two to three months. That is when I go home. I used to bring my family with me, but now I come alone, and that works best for me.
Riyadh is a beautiful city with lots of mosques. Now the government is starting to build a cinema and things are changing. I tend to spend most of my time with my people at the stable, drinking tea, talking. Sometimes I go into the city, where there are a lot of shopping malls.
It's a very easy life as we only race two days a week. They pay me well. I have an agreement with one stable which pays my salary. They pay for my car and accommodation and I get extra money to ride. The purses are increasing every year.
In the beginning, when I came to ride for the biggest stable, the manager spoke English but the trainer didn't, so I had to learn. I do speak Arabic, but not very well. I understand them and they understand me. I know the basics to do my job.
Wigberto Ramos was talking to Jon Lees
Stand-ins for Riyadh challenge
Ramos has been replaced in the men's team for the jockeys' challenge next week by Columbian Camilo Ospina, who has been riding in Saudi Arabia since 2011 and is currently third in the Saudi championship.
Also out of the challenge is Japan's Nanako Fujita, who reportedly broke her right collarbone in four places while she was riding at the Kokura race meeting on Saturday, according to horseracingplanet.com. She will be replaced by France's Coralie Pacaut.