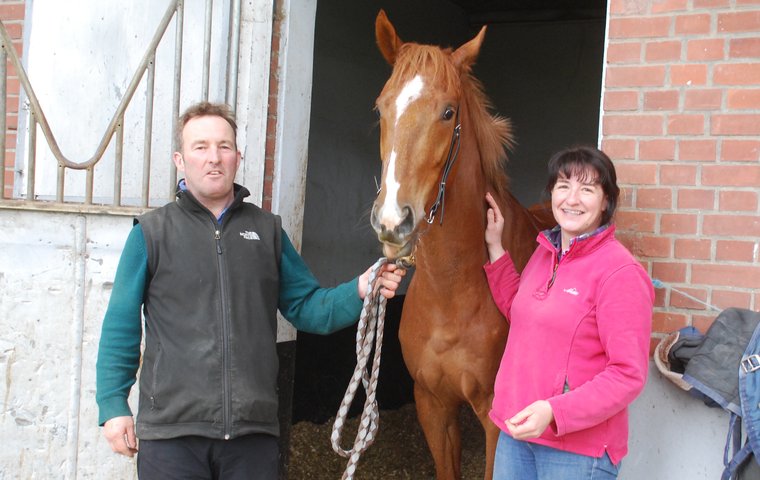 British racing is riding high after a magnificent Royal Ascot that drew acclaim the world over. But for many it's not like that at all, as John Gilmore found out when he visited the stables of Englishman Andrew Hollinshead. Those stables, however, are in France. Hollinshead, son of master trainer Reg Hollinshead, who sent out nearly 2,000 winners in a renowned 65-year career, has moved there with his wife, refugees from the plight facing so many non-elite trainers in Britain.

The poor level of prize money at the lower reaches of British racing is well known. As a way of illustration, let's go back to April 10 this year. At Windsor racecourse, eight races were run, seven of them with a win prize of just £2,911 and one at £2,226. The other flat meeting of the day at Redcar fared slightly better - five races offering a win prize of £3,234, two £2,749.32 and a feature handicap with £6,469 to the winner.
Occasionally, the racing fraternity in Britain complain bitterly, but across the channel in France they are made of sterner stuff.
When the French Government proposed a controversial pilot scheme to allow national lottery operator Les Francaise des Jeux to offer in-play betting in more than 100 bars on four different sports, the French racing and breeding industry protested immediately and in force. Concerned about the impact it would have on racehorse betting turnover, an estimated 5,500 marched in the streets of Paris on March 29.
A windfall on its way
The Government backtracked immediately and suspended the scheme.
In Britain, there are too many meetings offering low prize money. Despite efforts to generate more income from other sources, racecourses are handicapped by the low betting levy from bookmakers of one percent and change. Britain ranks just 38th in the world based on the level of returns to owners from prize money. If it wasn't for the breeding industry and several prestigious international race meetings, the industry would be in a far worse state.
The BHA (British Horseracing Authority) looks set for a windfall this financial year of at least £30 million from the levy on horserace betting now that, for the first time, it will include contributions from offshore bookmakers and betting exchanges, who have been contributing nothing from bets taken on British racing.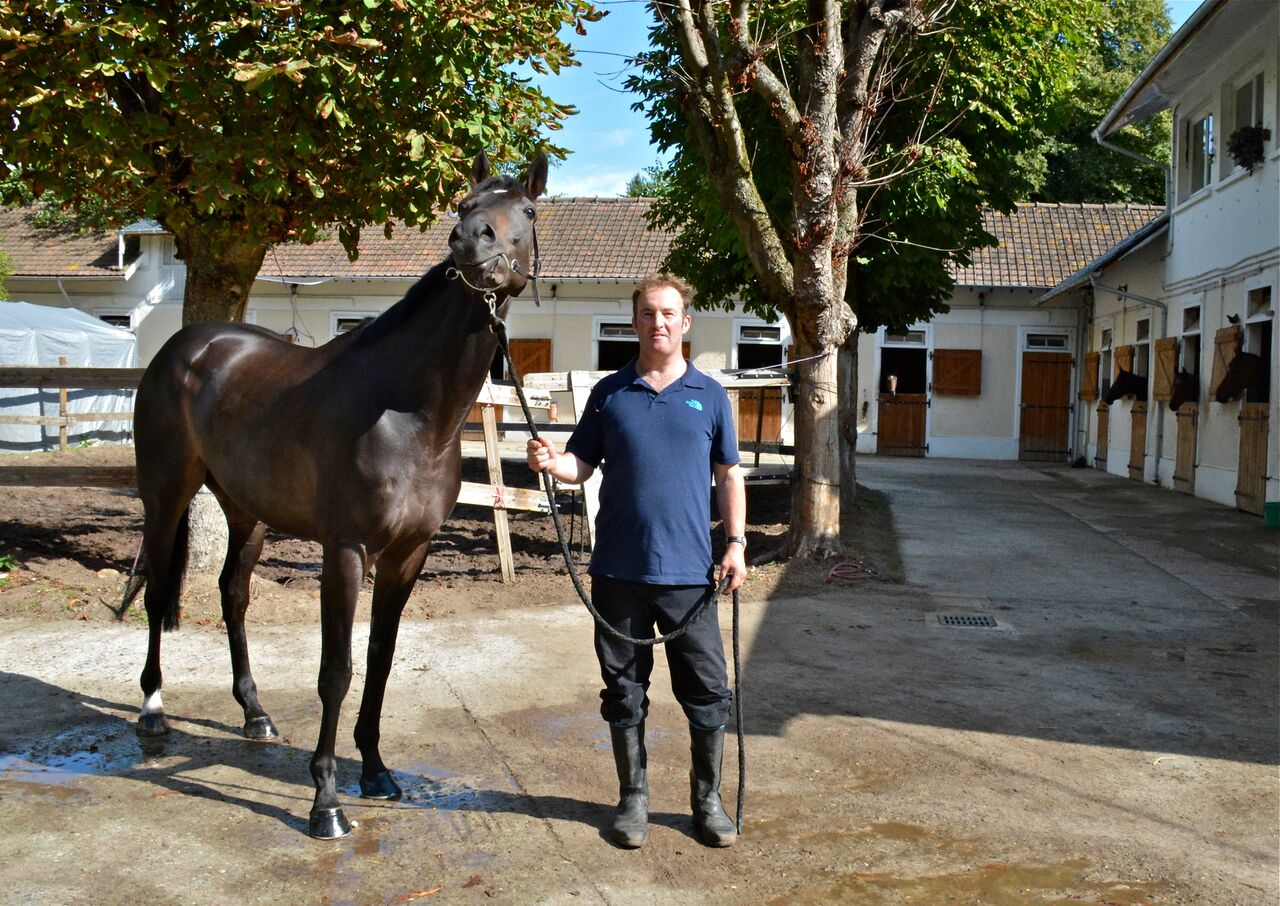 A regulation given the green light on April 21 by the European Commission agreed that this meets state aid guidelines within the European Union, recognising it is essential for the improvement of horse racing and breeding in Britain without giving rise to undue distortion of competition.
The new system to include offshore betting, signed off at the end of April, is enforceable during the period the country remains within the EU, although the British Government has up to seven years to review the system. There is also the possibility of a legal challenge from the bookmakers.
In 2017, the planned levy expenditure is £73m as against income in 2016-17 calculated to be £60m - depleting reserves by £13m. The levy replacement is expected to deliver £85m in the first year (including the offshore betting contribution). A lot has been riding on the European Commission's decision and, even if a certain amount of the extra revenue from a levy on offshore betting is used to bolster prize money at lower levels, they will still remain low in comparison to France and other major racing nations.
With the cost of a buying a horse and training fees in Britain averaging around £18,000 a year, it's easy to understand the trainers' predicament when winning a race doesn't even cover a couple of months' training fees.
The knock-on effect has seen fewer owners entering the sport and some existing ones throwing in the towel - which ultimately means fewer horses in training. But the grass is very definitely greener in France, where prize money is up to six times higher for races below listed level.
Forest gallops
That is why Andrew and Debbie Hollinshead, along with six racehorses and two dogs, chose to move from the family stables in Staffordshire to Lamorlaye, next to Chantilly in France, in January 2015. Four of Hollinshead's main owners, Neville Chapman, Paul Shaw, Mark Round and John Marriott, stayed with him and continued to buy horses.
Hollinshead sister, Sarah, continues to train at the yard in Staffordshire, for so long the stables of father Reg Hollinshead, who was renowned for nurturing the careers of top jockeys like Pat Eddery, Walter Swinburn, Kevin Darley and William Buick.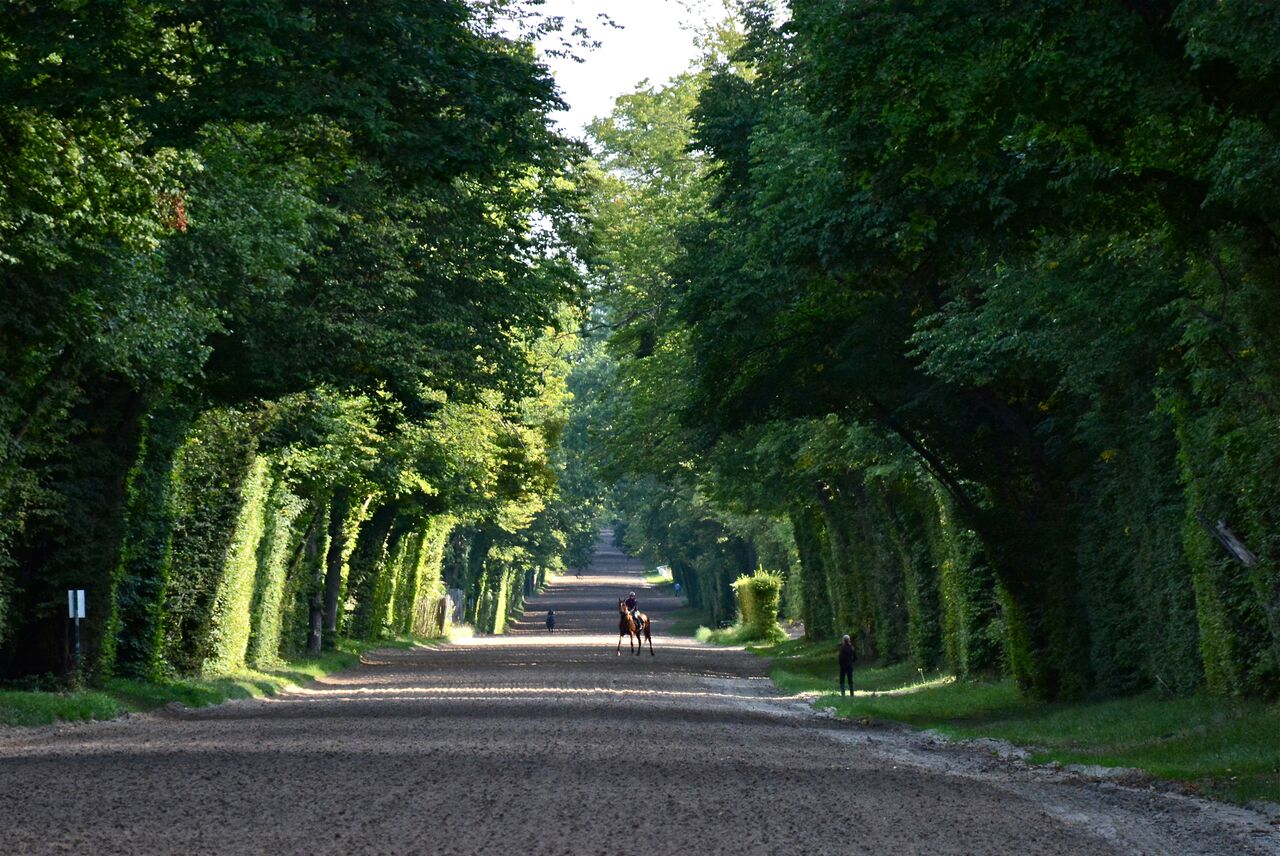 Andrew Hollinshead now rents 18 boxes with on-site accommodation at a beautifully located yard at Lamorlaye with easy access to spectacular forest gallops, where the only noise comes from birds singing in the trees.
"I had fancied trying my luck training in France for a long time and didn't want to look back one day and regret not doing it," he said. "It hasn't been all plain sailing. It was a bit disruptive at first, but like everything else it takes time to adjust, and I had the advantage of having previously been to Cagnes Sur Mer in the winter with a few horses. Also, when I was 18, I did a semester with [trainer] Olivier Douieb.
Additional strength
"At the beginning, [trainer] John Hammond was a great help with advice, and he also put us up in a flat for two months. Then Francois Doumen gave us accommodation at his yard. We rented some boxes for the horses at Caroline Rondelé's stables nearby in Lamorlaye for a year before moving into our current Lamorlaye yard with accommodation owned by French racecourse steward Marie France Peltier [next-door neighbour]."
Hollinshead's team arrived with six horses and had five successes in 2015, winning €92,000 total prize money. They had just two winners in 2016 with the horses affected by one or two injuries through the season.
French-bred Calajan, owned in a 50-50 partnership between Hollinshead and Neville Chapman, who is from Scarborough in Yorkshire, was bought from the Aga Khan for €8,000 as a 2-year-old at Arqana's November 2015 sale. He proved a bargain, earning €40,000 in prize money and French premiums from a win and several places in 2016.
But Hollinshead has a good degree of confidence for the current season. He has added to the strength of the stable, buying the Aga Khan's well-bred Zamindar 2-year old Daynawar, owned in a three-way partnership (Chapman 50 percent, Paul Shaw 40 percent and Hollinshead ten percent), for €14,000 at the November 2016 Arqana sales and making one or two other additions, bringing the stable complement up to eight.
No regrets
"We had an unfortunate period with a spate of injuries in 2016 that knocked our confidence a bit, but think we are over that now," said Hollinshead."
The stable has a complement of three staff - Andrew and Debbie Hollinshead and ex-jockey Graham Thomas. "Debbie swapped being a housewife for mucking out in the stables and has gone down two dress sizes," said Hollinshead. "I first met Graham Thomas at Cagnes Sur Mer in 2014, when he was working for the German trainer Michael Figge. Graham had been living in Munich for 30 years. He started with us in 2016."
The Hollinsheads are now well settled in and have no regrets about making the move, enjoying the much more relaxed atmosphere and working conditions in France.
"Despite no rent or mortgage to pay on the family stables in Staffordshire and training fees of a basic £28 a day compared to others of £50-£60, we were struggling to compete with the big training enterprises from Lambourn and Newmarket in the south and the likes of Mark Johnson, Richard Fahey and Kevin Ryan up north," said Hollinshead.
Loving the lifestyle
"I was a jack of all trades and master of none, always working my backside off with three lots a day, tractor work in the afternoon, gallops to maintain and various repairs. Just like other small trainers, we hoped to discover a couple of top-class horses each year as you have to be a seller to survive.
"In France, we love the lifestyle. The forest gallops are maintained by France Galop and all training work is done in the morning, and evening stables are minimal.
"Like my father, I like to bring horses along gradually, and in France this is possible with prize money for maiden races and handicaps being so good. On average, horses stay in training far longer with more opportunities for horses at this level to pay their way. Unlike in Britain, prize money is so good. It's not such an important factor for some owners to bet on their horses to try to recuperate a chunk of the training fees when the horse is in good form."
In the changing world of syndicates, with bloodstock agents buying for large owners, Andrew Hollinshead is part of the old school in dealing directly with owners. His training fees off €50 a day are competitive for the area, where some trainers charge up to €15 a day more.
"I don't work with any bloodstock agent because I like to use my own judgement for buying horses at the sales," he said. "The process in France for an owner is a bit different and the initial €2,000 needed to open a France Galop owner's account and paperwork was an initial put-off. I am still trying to work out here how a trainer like myself can progress, with a lot of French trainers speaking English and seeming to have regular links to various bloodstock agents."
Last July, Hollinshead put a large advert in the Racing Post looking for prospective new owners, pointing out his winners in France to date, money won and highlighting the advantage of up to 64 percent added prize money premiums for French breds, subsidised horse transport costs to the track, lower entry and riding fees. "I received limited response with just one reply that didn't amount to anything," he said. "I was very disappointed by the lack of interest, considering the regular complaints by owners over poor prize money in Britain.
Plan to move
"We have, however, been getting other sources of income from British trainers like Gay Kelleway, Stan Moore, George Baker and Joe Hughes, who have stabled their horses with us when they have runners at the Parisian tracks for €20 a day [feed not included]."
The beauty of French racing is that there are over 250 racecourses around the country split into different regions. The Hollinsheads would like to eventually buy a stable away from the Paris region where prices are not too expensive compared to Britain. "You can buy a stable in the Normandy region with a lot of land for the same price as a house in Britain, and prize money there is still very good," said Hollinshead.
The Hollinsheads have started this season with some promise. Latin Charm has been placed three times, earned €15,240. Similarly, Akkapenko has earned €9,600 plus €5,528 in premiums.
Daynawar, now 3, is expected to earn his keep after running well without being placed in a couple of tough maiden races in May. And Calajani should pay his way as a 4-year-old. And there are others who look promising.
Hollinshead said: "My wife goes back sometimes to England to see her mother, but I haven't been back for a while. We are both happy with our life in France. The owners like to come over to France from time to time, in particular retired couple Neville Chapman and his wife, who spent six weeks in Cagnes Sur Mer last year."
Certainly, as I sat drinking coffee with Debbie and Andrew Hollinshead in their rented yard, they seemed relaxed and hopeful. This is a tough sport, even tougher when you move country, but the memory of struggling for years with low prize money in England is a big incentive for them to stay put in France and make a go of it.