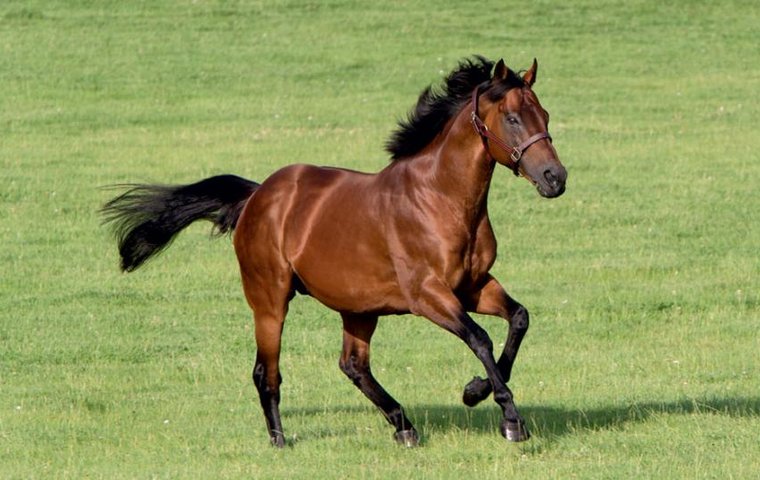 As Dubawi closes to within one point of Galileo at the top of the TRC Global Sires' Rankings, James Willoughby explains why the Coolmore great's seemingly unassailable lead has gradually been eroded through 2018.

At the start of the year, Galileo – the greatest stallion of the 21st century – had a clear lead at the head of the TRC Global Sire Rankings: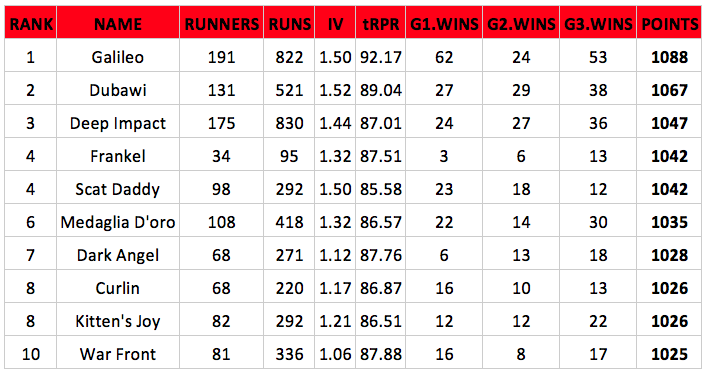 Table 1: leading sires by TRC Global Rankings, 1/1/2018
Don't forget that our rankings are not just some tired accumulation of wins and losses, but a dynamic, up-to-the-minute projection of expected potency in Group and Graded races NOW. This is a vital distinction to make with other rankings systems; we have trained a machine-learning algorithm using nearly a decade's worth of data to predict the key markers of sustainable success.
Let's look at how these rankings have worked out in the subsequent eight months, this time simply by referencing the basic statistics of all stallions in 2018 Group and Graded races, ranked by wins: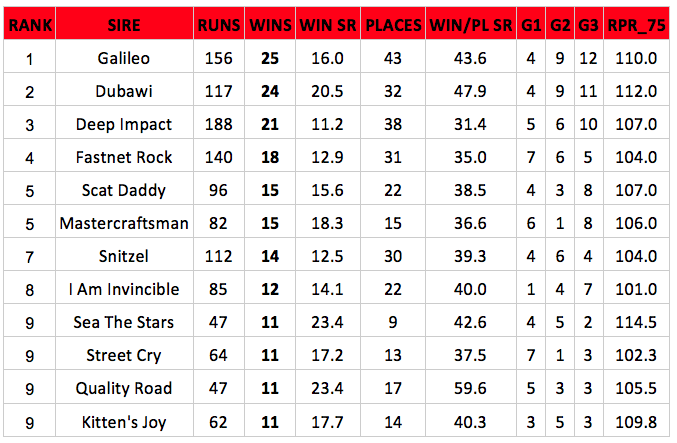 Table 2: leading sires by number of Group/Graded wins in 2018 (RPR_75 = 75th percentile of ratings)
A stone-cold trifecta! Not bad, huh? The top three stallions in the world according to our figures rank 1-2-3 in 2018 in Group races won. Of course, many racing fans with a global outlook could have identified the Big Three entering the year, and there is far more volatility in the ranking of stallions underneath them.
If you study the statistics in the first two rows of the table, it is clear that Dubawi – and not Galileo – should be ranked as the world's top stallion just on 2018 figures. While the Godolphin great has got one less G3 winner than Galileo, he has done it from far fewer runners, meaning that each runner has been generally a more potent threat.
TRC Global Rankings combines this efficiency with volume to find the best combination as far as predicting future success is concerned, but Galileo's awesome back catalogue of results means we are still giving him the nod, albeit narrowly, as the world's #1 stallion right now – as our current rankings show in Table 3 below.
Galileo's TRC Sire Ranking Points total has fallen 14 points through 2018, but this only goes to show how amazingly potent he has been as a stallion, for he has still sired more Group or Graded winners than any other horse. But, we have been forced to hedge our bets that his runners will beat Dubawi's in head-to-head competition on the track – for that it what we are trying to model.
If Galileo's is deposed, it will be for the first time since the end of April 2017, when he was briefly usurped by Deep Impact.
How they stand today: current TRC Global Rankings top ten
The table shows what a great year it has been for the late Scat Daddy. Headed by U.S. Triple Crown winner Justify, his runners have won 15 Group or Graded races and gained their sire 15 more points (1042 to 1057), pushing him ahead of Deep Impact and Frankel into the #3 slot.
As for Frankel, he does not appear in Table 2 which list the world's most prolific stallions in 2018 Group or Graded races. In fact, he has had nine winners from 88 runners at a strike rate of barely over ten percent.
Are the wheels falling off the Frankel bandwagon? Not yet. The 75th percentile of the Racing Post Ratings (RPR) of his runners is 108.3, which is very creditable, if not in the elite bracket he is supposed to inhabit. Bubbling under the Group-race level is a raft of promising performers who will bolster Frankel's status into 2019, and the rankings algorithm still believes the great Juddmonte horse is as good as advertised in the covering shed.