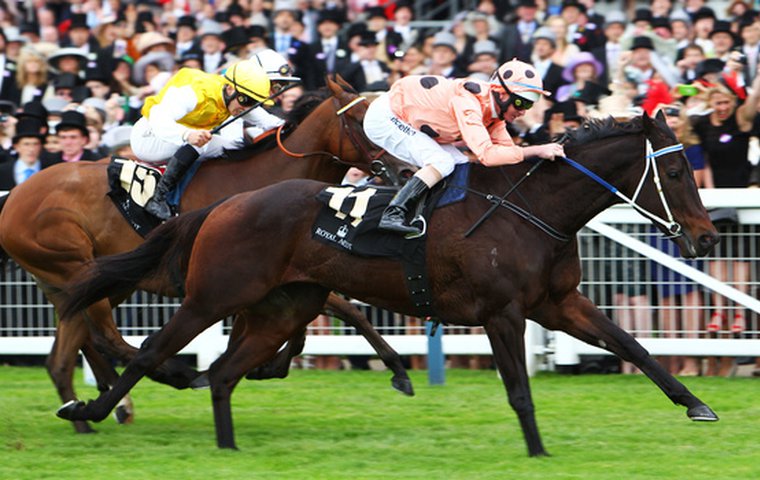 Normally the picture on which international runners are likely to head to Royal Ascot in June is fairly clear by now. But, with the deadline for entries fast approaching, things are a little different this year, as Chris Smith discovered.

Anybody who's anybody will be in the 25,000-plus crowd for Day One of The Championships at Royal Randwick in Sydney on Saturday – the leading trainers, owners, and jockeys in Australia and New Zealand, influential administrators, top politicians, industry leaders, celebrities. And one slightly apprehensive Englishman.
For what happens on the next two star-studded Saturdays in Sydney is likely to have a significant impact on one of the biggest meetings on the other side of the world in two months' time, and Royal Ascot's Nick Smith will be on hand to try to make the most of events, whatever the results, at Australia's new AU$18.2m ($16.5m) super festival.
Since Britain's flagship flat meeting began its increasingly successful policy of seeking out international runners more than a decade ago, Australia has been its No.1 source of non-European involvement. By mid-April each year, Smith and the team at Ascot usually have a pretty clear idea of some of the star horses expected to travel. Not this time.
So much prize money is up for grabs at Randwick this month that virtually every top-class animal down under is taking its chance. And connections will see about future assignments, including Royal Ascot, later.
"It's strange," Smith said, who is head of communications and international racing at Ascot. "This year is different. I've never even considered going to this meeting in the past, but now so many of the good horses in Australia and New Zealand are homing in on these two weeks. They will define the horses that will be at the top of their game and hopefully will be able to come over."
Smith has barely missed any significant racing anywhere over the past six months or so, as his travels checking out Royal Ascot possibles have taken him to Australia, Japan, Hong Kong, Dubai, and the United States – most of those often more than once. And so far, the signs are good.
"I'm reasonably optimistic for sure, but I don't know what's going to happen to these horses in Sydney," he said. "It's unpredictable and it's unusual not to have more, not to have two or three effectively in the bag by now. Having said that, it's also unusual to have so many good horses in the mix and at so many different trips. We're not talking just about sprinters here, we're talking about potential Queen Anne Stakes horses [one-mile G1 for four-year-olds and above], Gold Cup horses [two-and-a-half-miles G1], St James's Palace Stakes horses [one-mile G1 for three-year-olds]."
One thing is for sure – whichever contenders emerge after Sydney, their connections will not have long to make up their minds about putting them down for a trip to England. Closing date for Royal Ascot G1 entries is April 22 – just three days after the second and final Championships Saturday in Sydney.
"Of course an entry is not a 'yes' or 'no', it's just a 'yes keep me in'," Smith said. "But the difference with us is that ours is not an invitational meeting in the conventional sense. Anyone can run in any race within reason and our invites do not cover all the costs. At the right level, usually 115-rated horses and above who are proven in G1 company, we will give something in the region of half the costs. But we don't pay entry fees. And we don't refund them if they don't run. So at entry stage we have real firm and genuine commitment."
There is a supplementary stage, which could be relevant for horses that run well at the big races during the next few weeks in Hong Kong and Singapore.
"I keep saying, for the sake of a few thousand quid, don't risk having to pay forty thousand," Smith said. "If it's on your mind, put the horse in the race."
But the international picture isn't just about Australia and New Zealand.
"We've got a huge amount of irons in the fire at the moment but very little concrete," Smith said. "The interest is really, really high. We could have anything between a regular, pleasing year on the international front to perhaps a slightly under par one, as defined by those coming from outside Europe - obviously we expect many of the big European names."
One superstar already pencilled in for Berkshire in June is France's Arc heroine Treve, who is due to have her prep in the G1 Prix Ganay at Longchamp on April 27. The mile-and-a-quarter G1 Prince Of Wales's Stakes would be her target, and she could be accompanied by her countryman, the admirable Cirrus Des Aigles. That would indeed be a race to savour if one or two of the other international possibles were to make the line-up.
Prize money is also a factor in this equation, and Smith knows that big names follow big prizes.
"We've managed to put prize money up (£5.31m/$8.87m for the meeting)," he said. "It's a nice statement to make, but we know to make the next step we probably have to find more, but there are other priorities and you have to balance these things off. We don't do badly. It's a paradox because for all that we probably don't get the volume that we'd like, when it comes down to the crunch Animal Kingdom and Black Caviar came here. So, it's a delicate balance, but I'm pretty sure that if we had the prize money, too, then we'd be really well placed to be the dominant international meeting in the world."
Possible non-European runners for Royal Ascot: